For Sale - 1994 80 Series 4.2TD HDJ80 VX - UK Model
It is with some regret I'm putting my 80 Series up for sale. I've had the truck literally 1 year and in that time have had a fair bit of work done to bring her up to good working order. However change of circumstances, our plans have changed and this has now become a third vehicle and unfortunately won't get used as intended.
Details as follows, more pictures to follow once the rain stops and I can give her a wash!
Series 80 Land Cruiser - HDJ80 VX 4.2TD (12 Valve) Automatic.
First Registered April 1994. UK model with 8 seats (3 rows of seats).
Grey leather interior, electric sunroof, mirrors, electric heated front seats, ABS, low range transfer box and tow bar.
Has working diff-locks front / rear / centre.
150,000 miles
Registered in Isle of Man earlier this year, Tax runs to 31st March 2015.
Metallic Red over grey.
In my ownership I've had the following work completed. Last oil change was in January '14 when the BEBs were replaced (ACLs + Toyota con-rod bolts)
New front exhaust section, timing belt, water pump, radiator, Big End Bearings, rear brake overhaul (discs, pads, calipers), full diff & transfer box oil change, rear shocks and new windscreen.
Aside from discs and exhaust, all parts were Toyota parts (I was intending this to be a keeper, hence no expense spared!)
Gearbox is very smooth, ATF is clean with no issues and changes up / down correctly. Engine is running smoothly, starts on the button and is currently filled with Castrol Edge 5/40W fully synthetic.
Good condition throughout for age. Its running road tyres at the moment, 275 / 70s R16s I think. Plenty of tread remaining as tyres are <5k miles old. Minimal rust on body work and chassis underneath.
Reluctant sale. I'm looking for £5,500. Vehicle is currently registered in Isle of Man, although happy to deliver to UK docks for the asking price - in return for remaining Isle of Man road tax.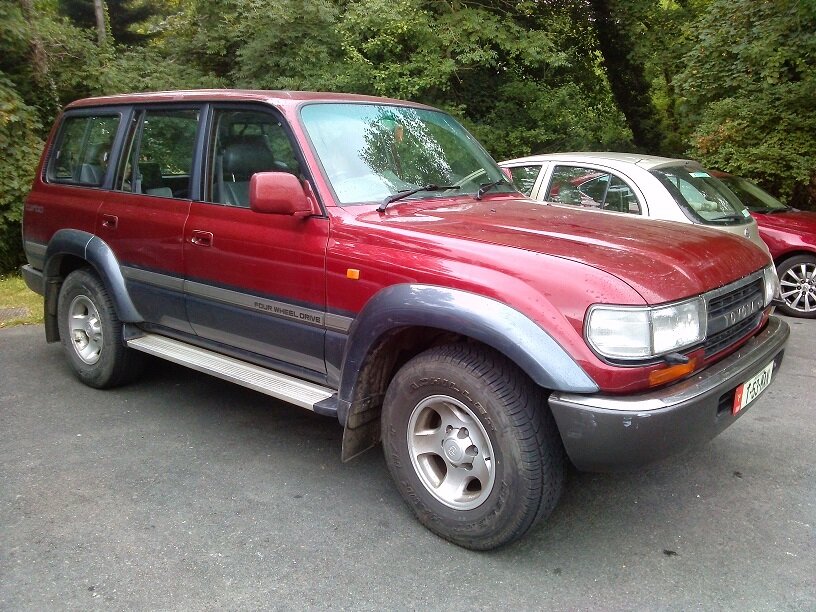 Last edited: