Well-Known Member
Supporter
Joined

Oct 14, 2013
Messages

2,922
Country Flag
Having taken the truck out a few times i'd caused some damage to the rear end. The arches were rusted so there wasn't really anything holding the mud flaps and rear quarters of the bumpers up. So, amongst many things on the never ending shopping list was a big steel bumper.
Having spoken to a couple of people at Lincomb I was pointed in the direction of Mr. Lomas. After a couple of messages the deal was done and last sunday, after picking up
@Rosy
took a trip up t north to collect it.
It's this one, a CJ original
https://www.landcruiserclub.net/community/threads/80-rear-winch-bumper-build.132369/
So after a good chinwag, a cracking breakfast and a tour of Lomas Empire we set off back down the motorway. If you read that build thread you'll see there's some work to be done to get the bumper on, So having spoken to
@Chris
he'd kindly offered us tea and advice so half hour later we arrived at Chris's
Long story short, he gave up his sunday and fitted it, top man, can't thank him enough.
Piccys
Fake plastic bumper removed, revealing the cross member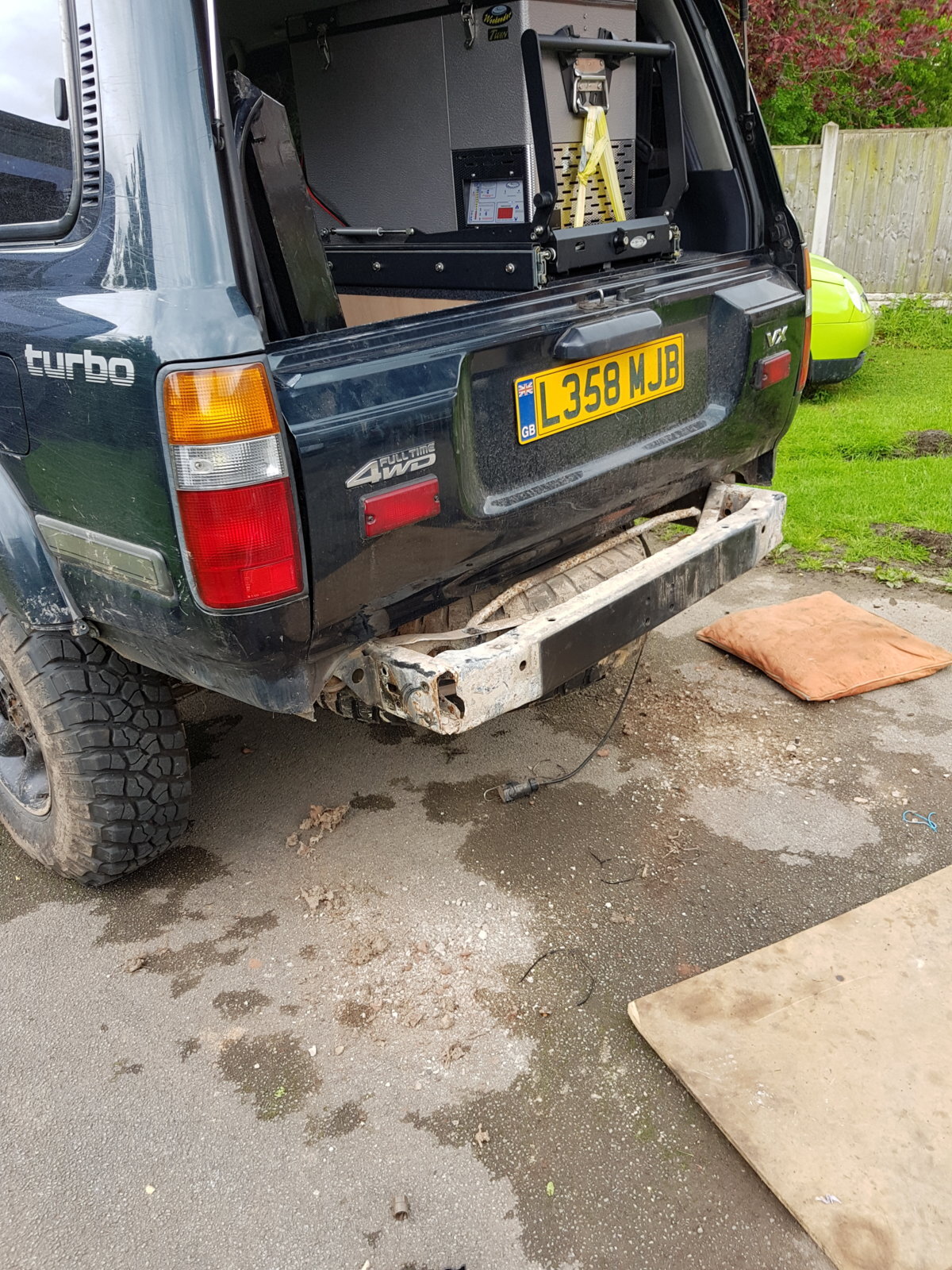 Pile forming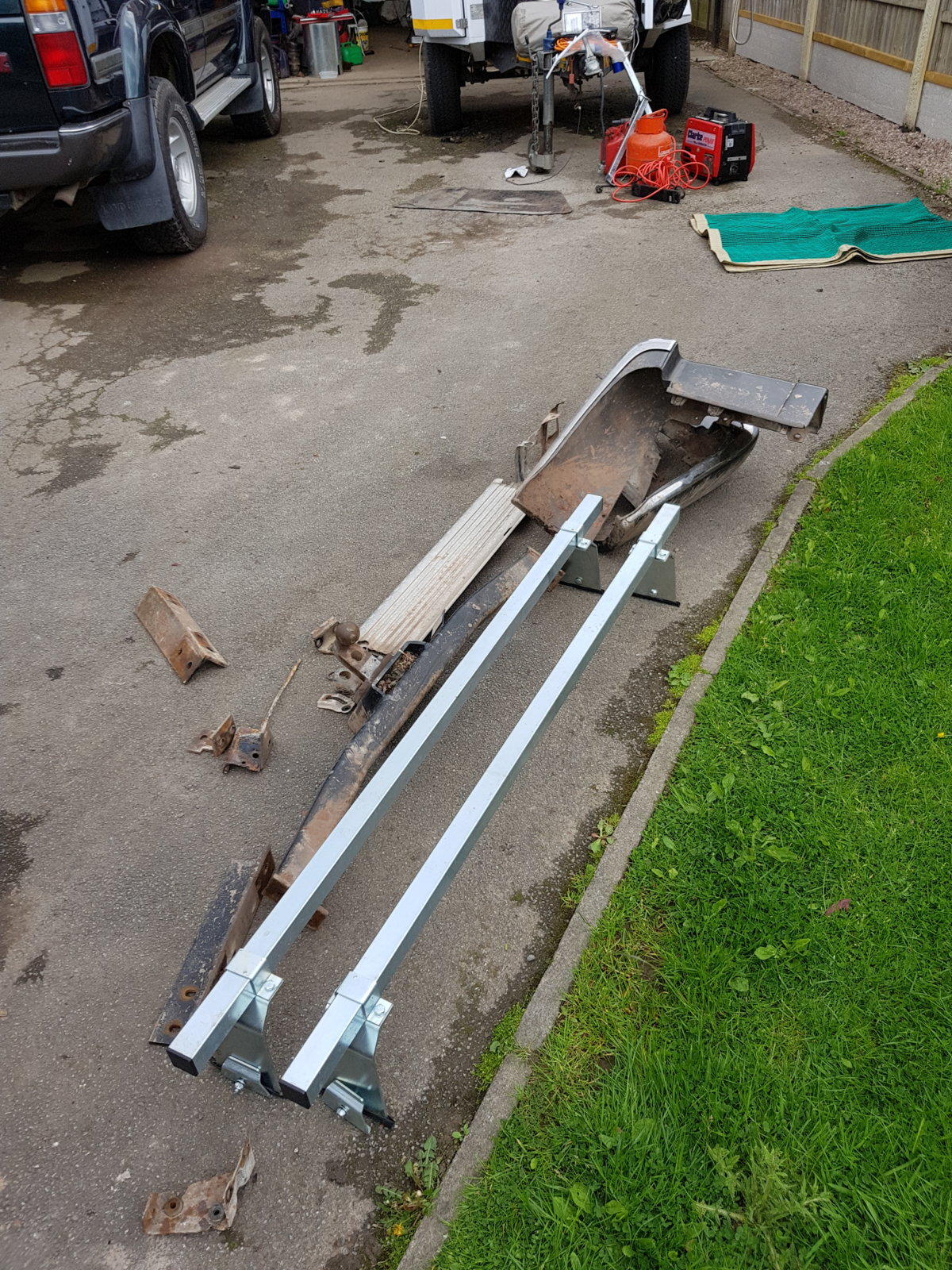 A very helpful man at work, ps, never throw out old cushions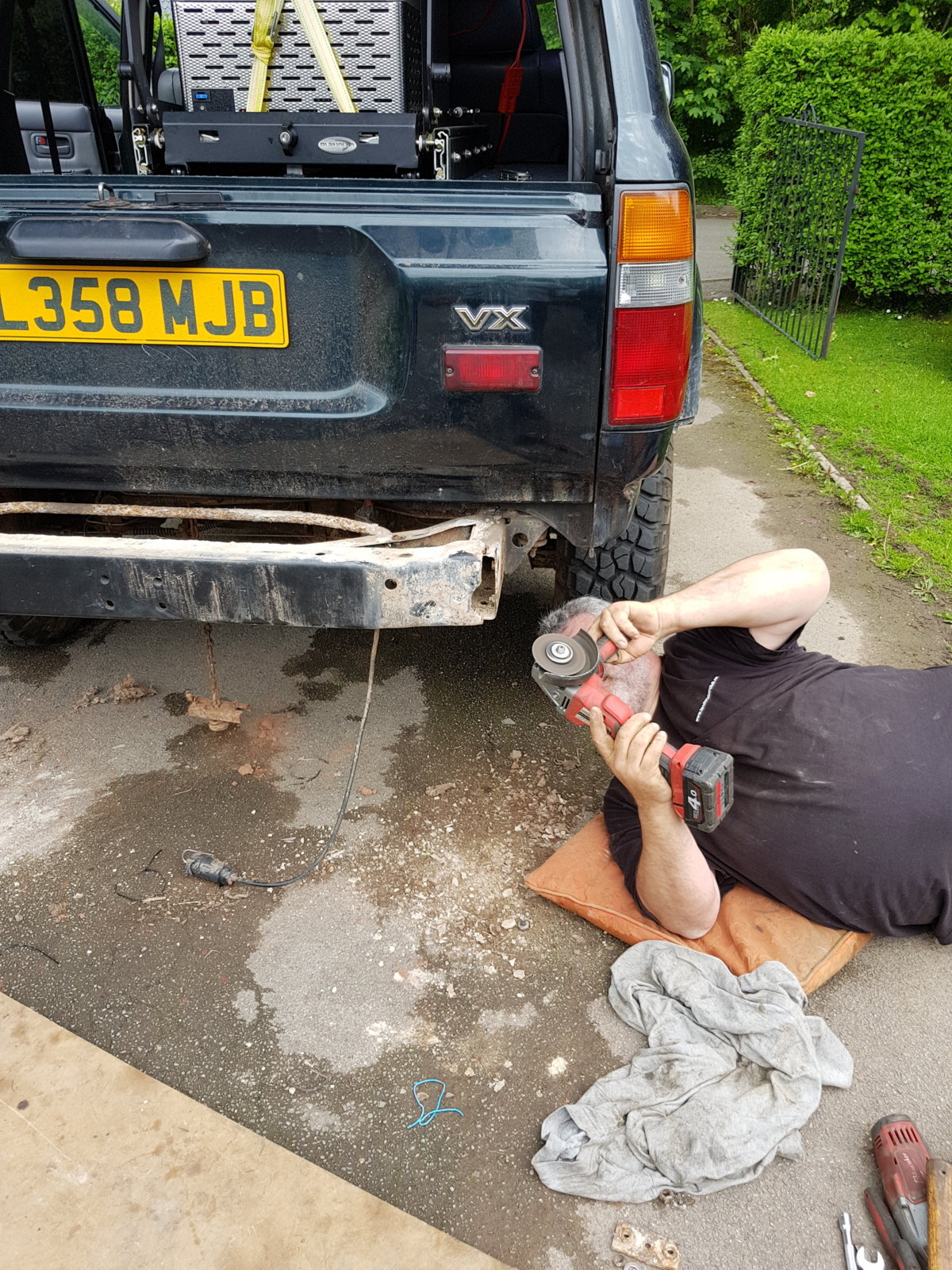 neatly cutting it out, this way it can be replaced if need be.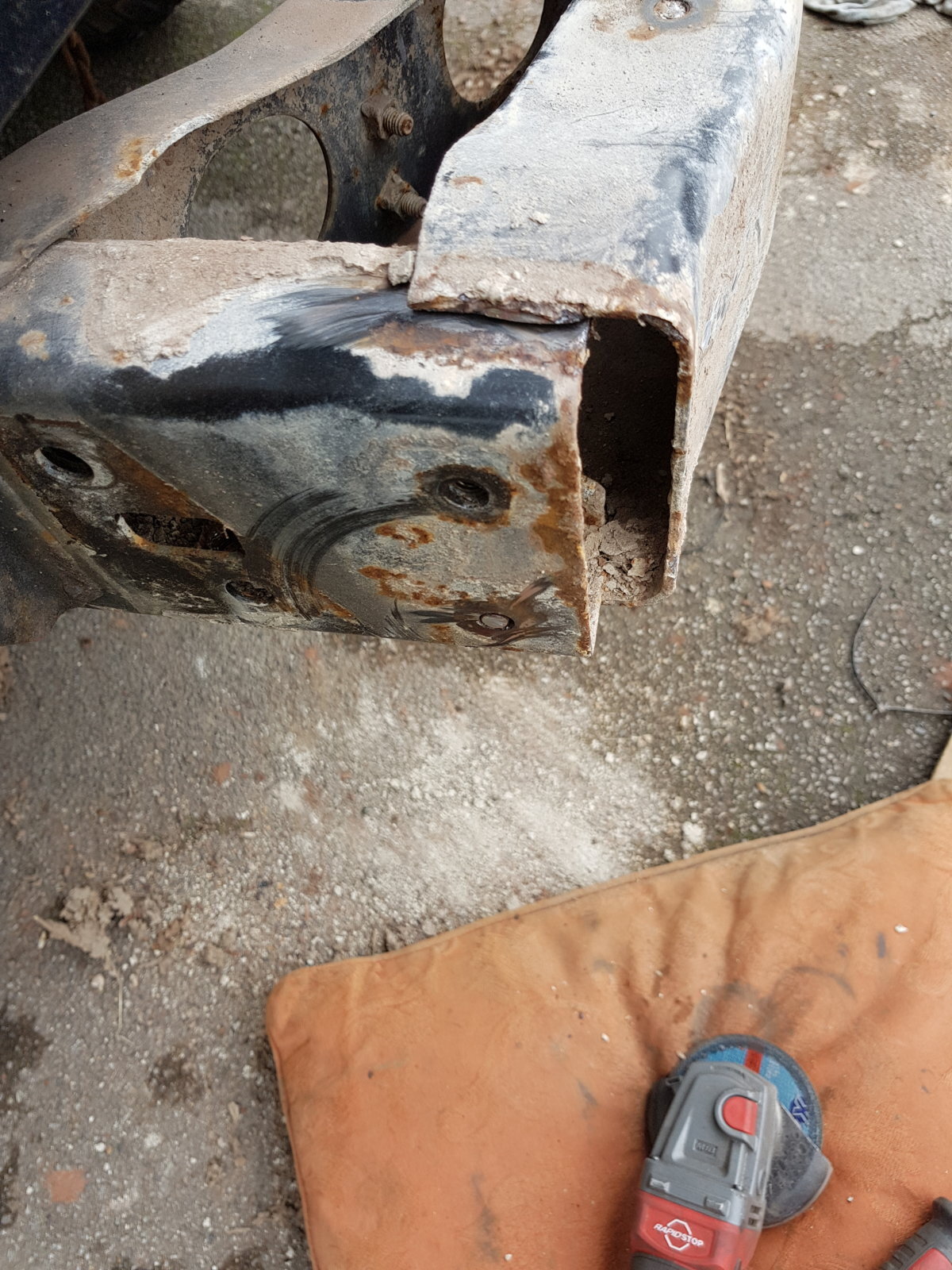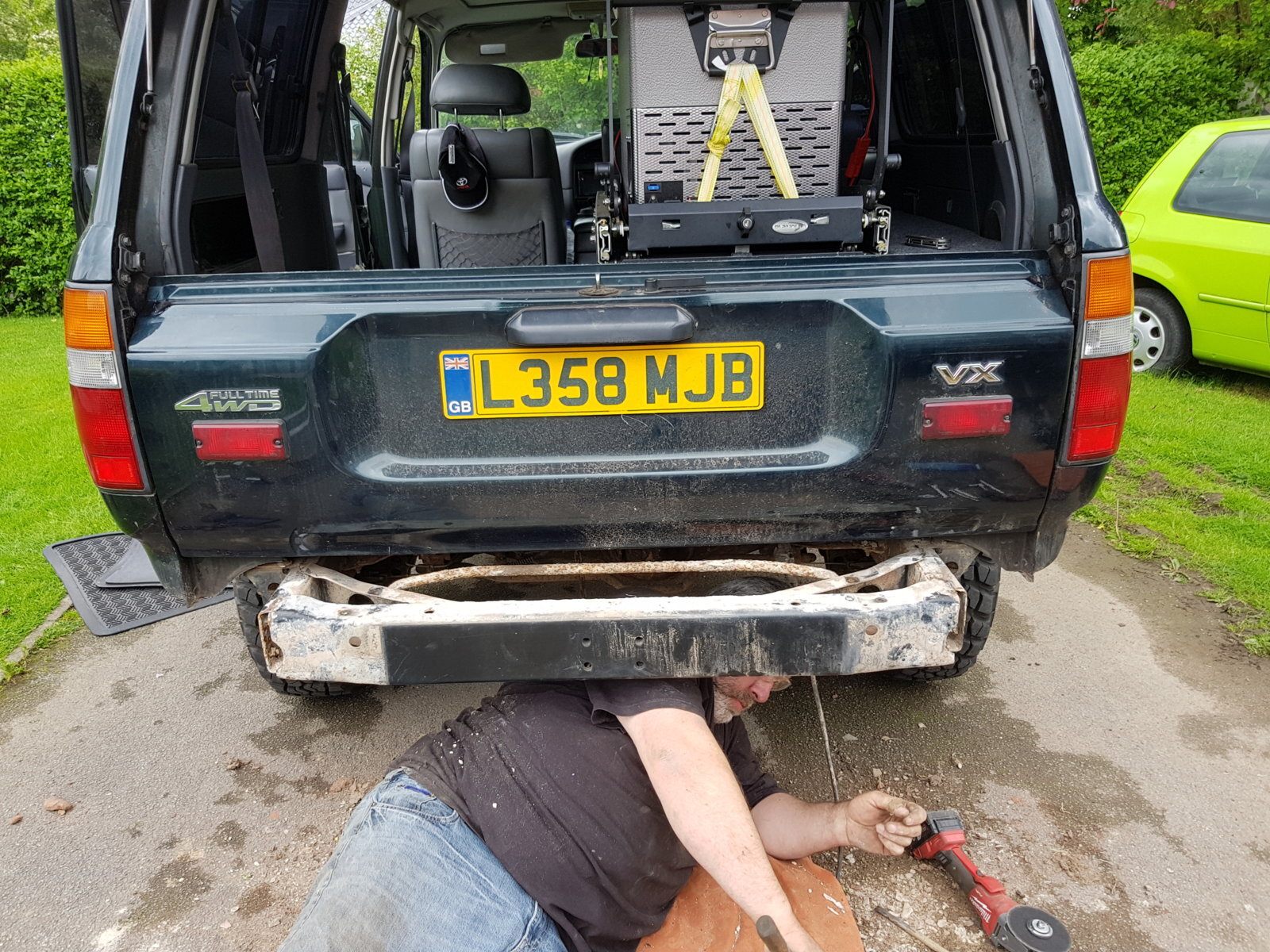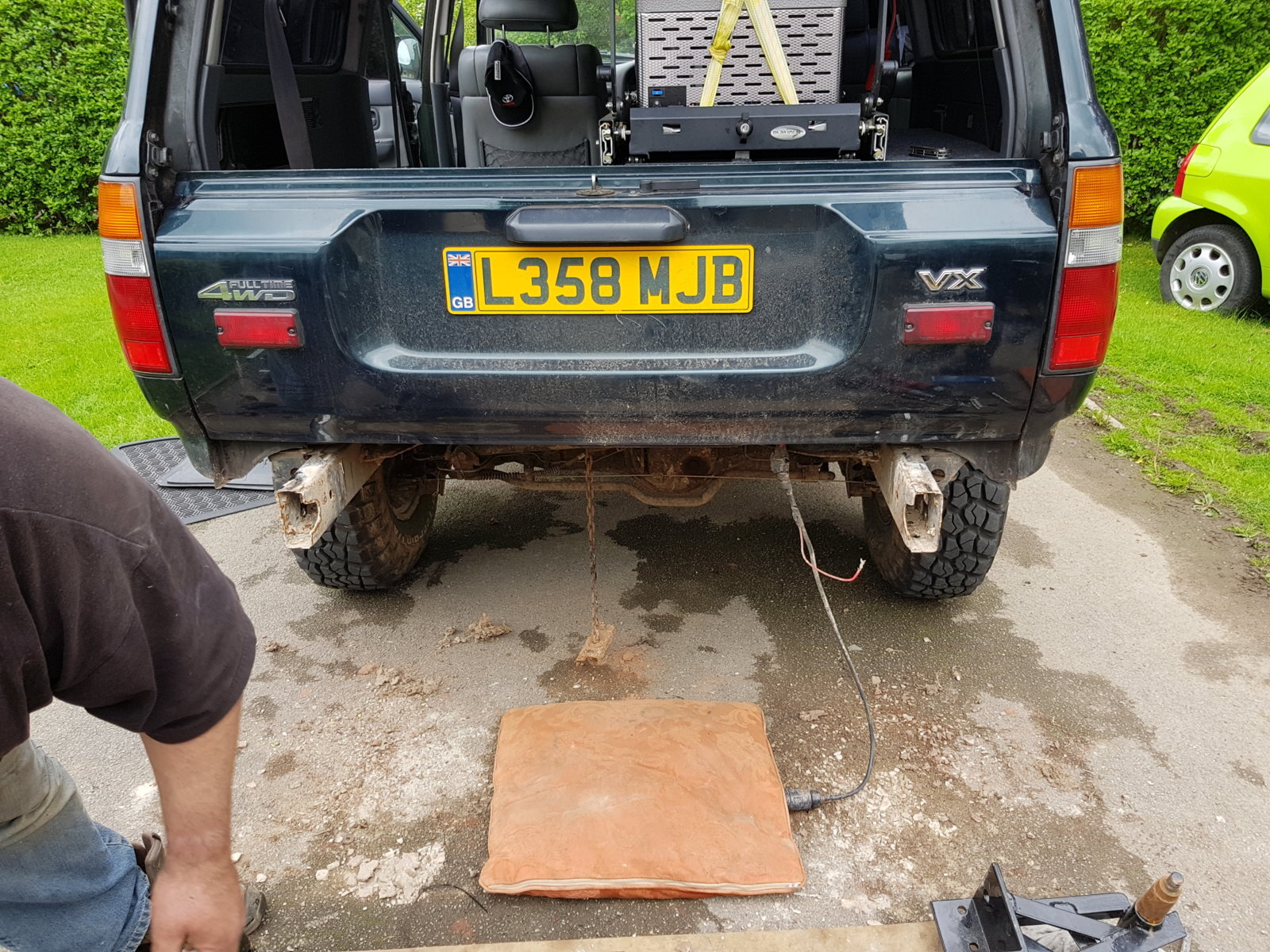 The ever growing pile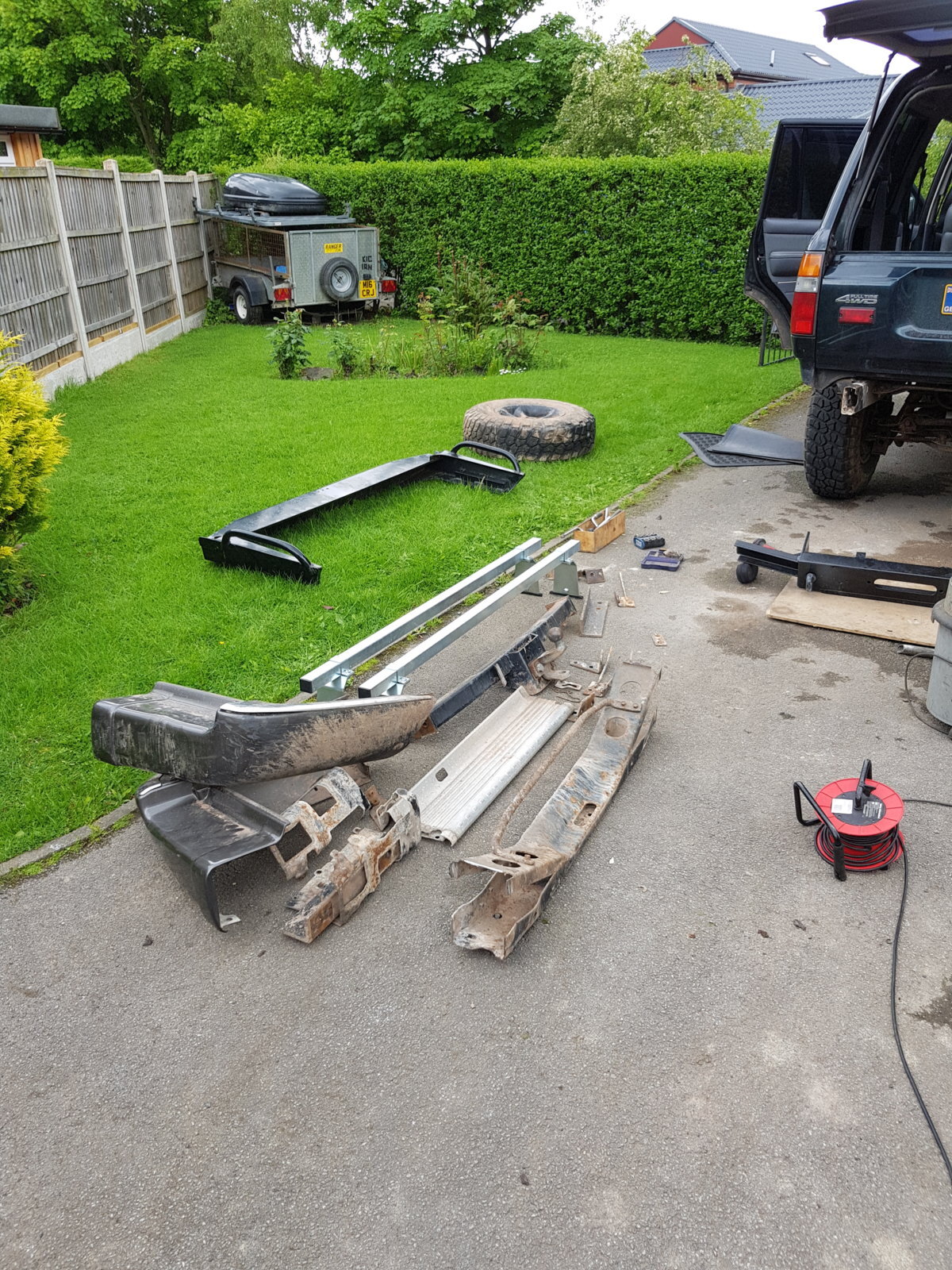 New inner bumper (The bit where the strength is) ready to be offered up.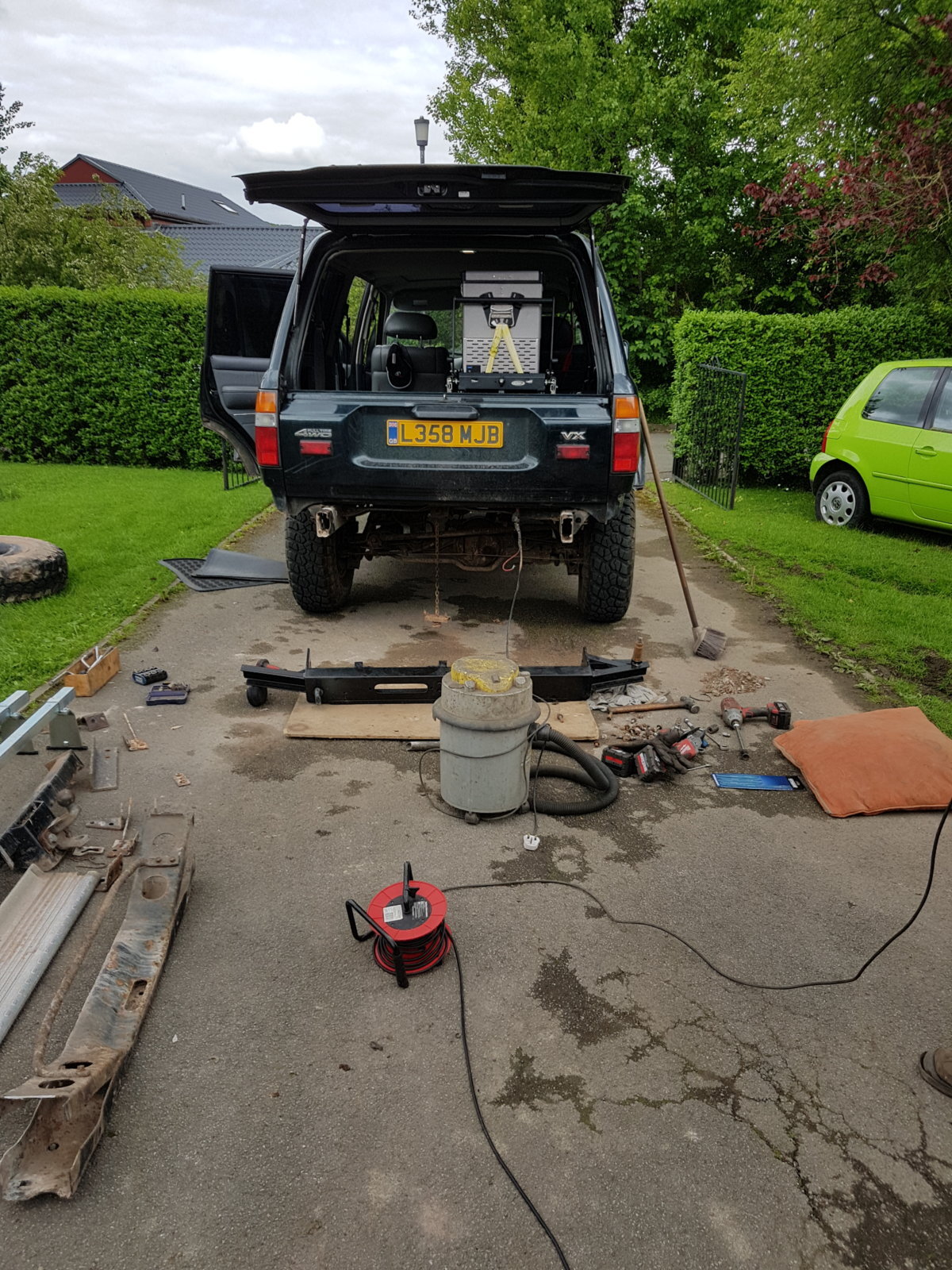 Chris still hard at work, cleaning parts this time.
Collection of nuts and bolts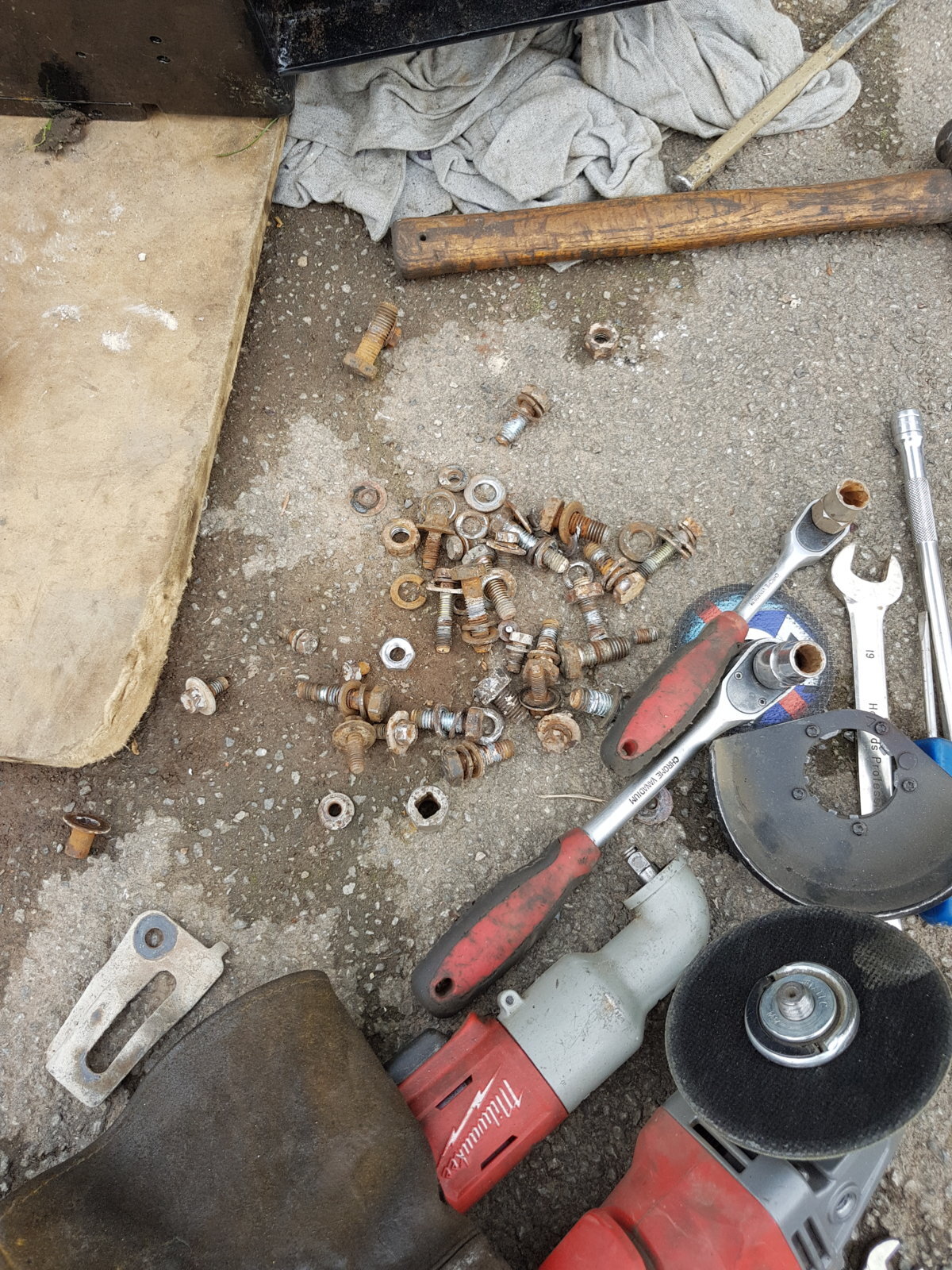 I wasn't just standing around watching all the work you know, I swept up!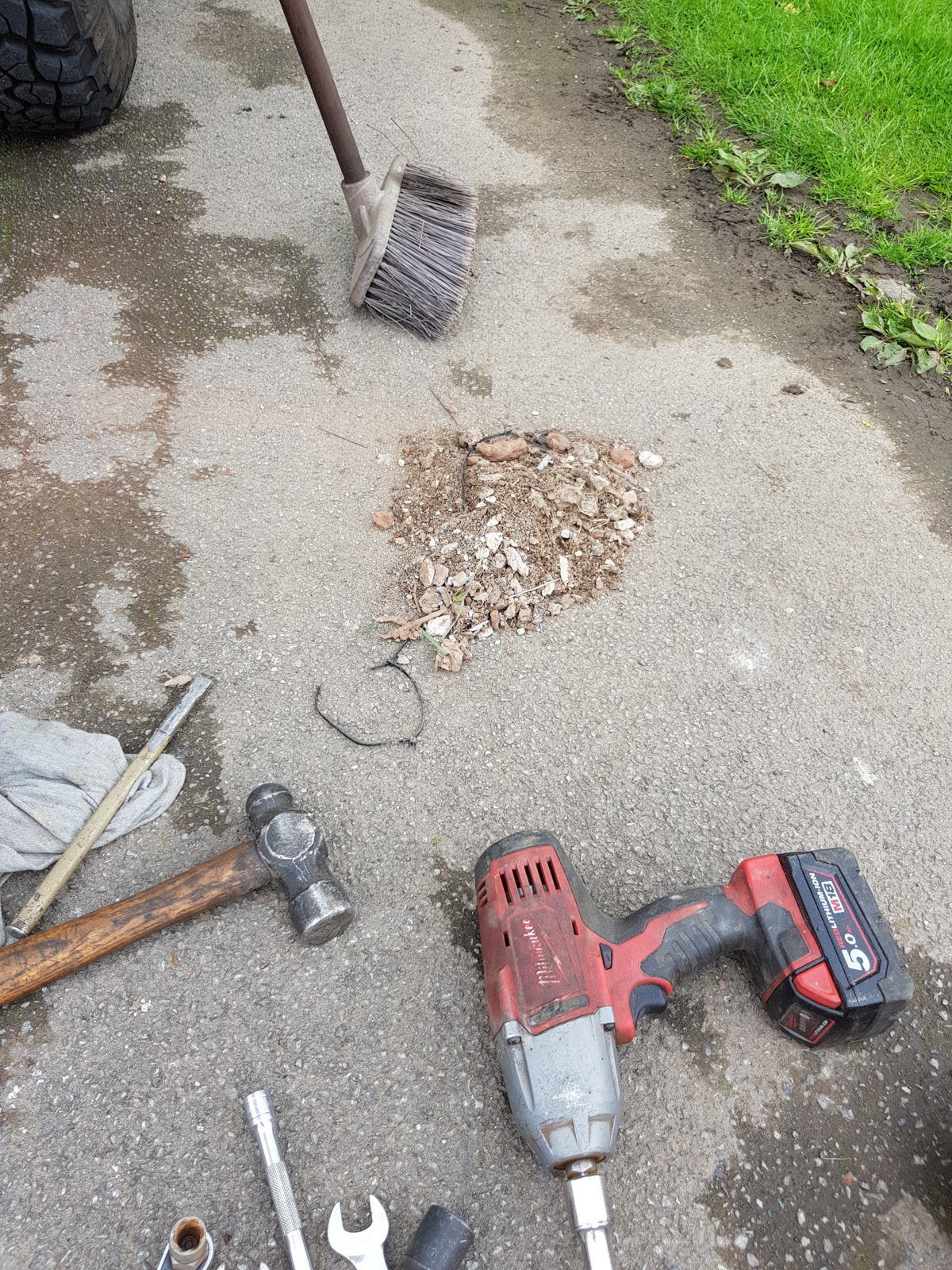 End of the chassis rail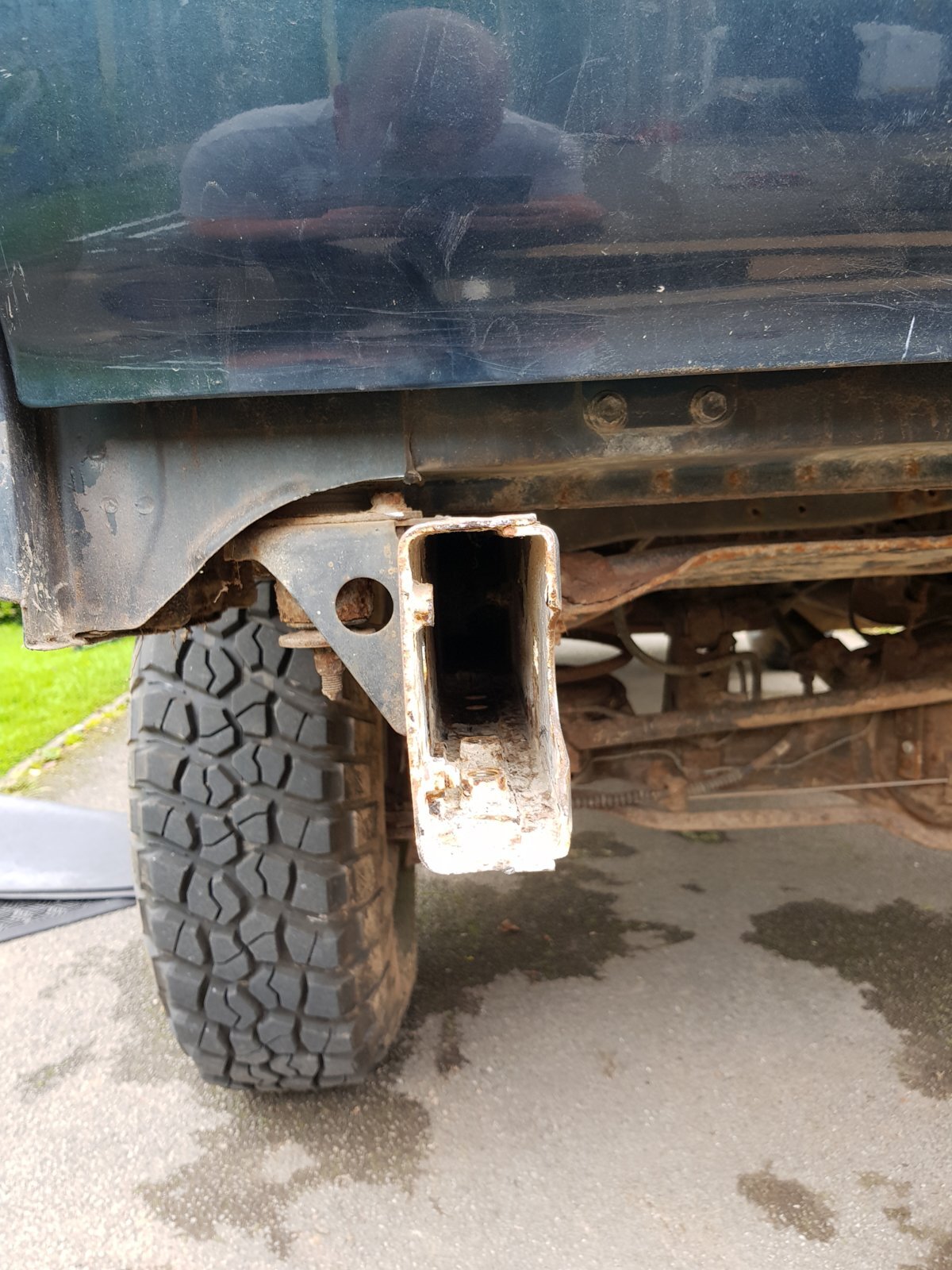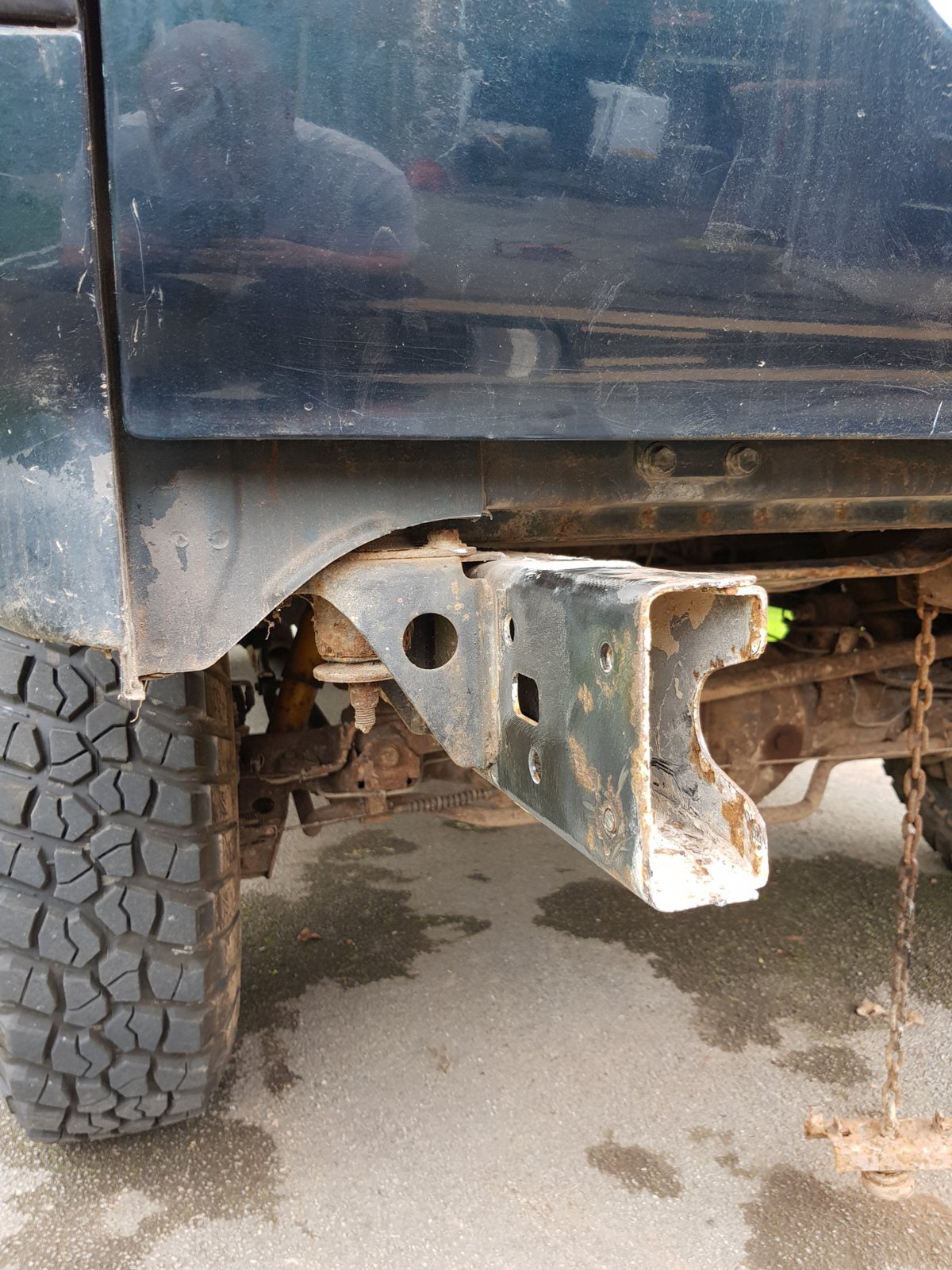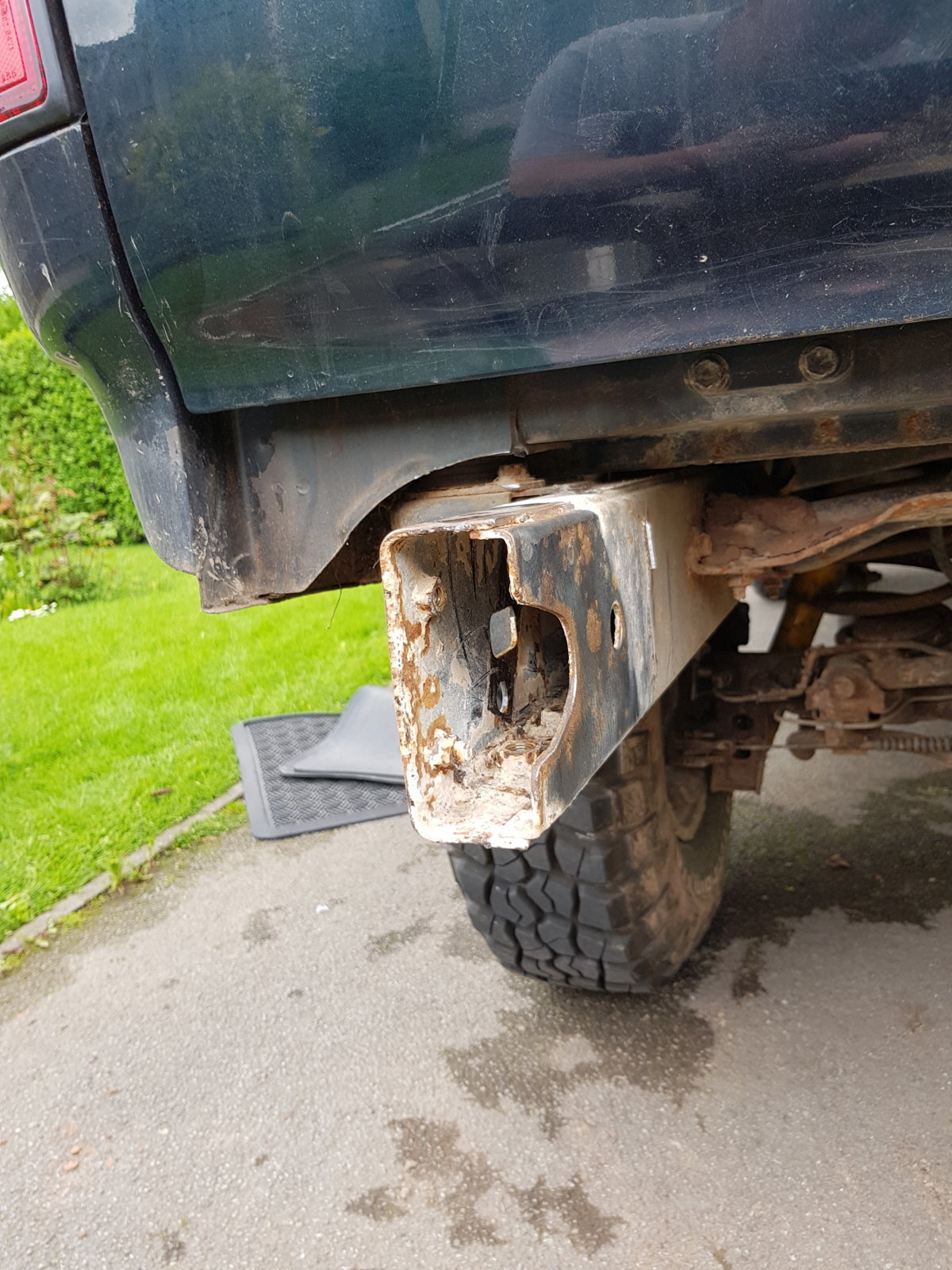 Wiring for trailer lights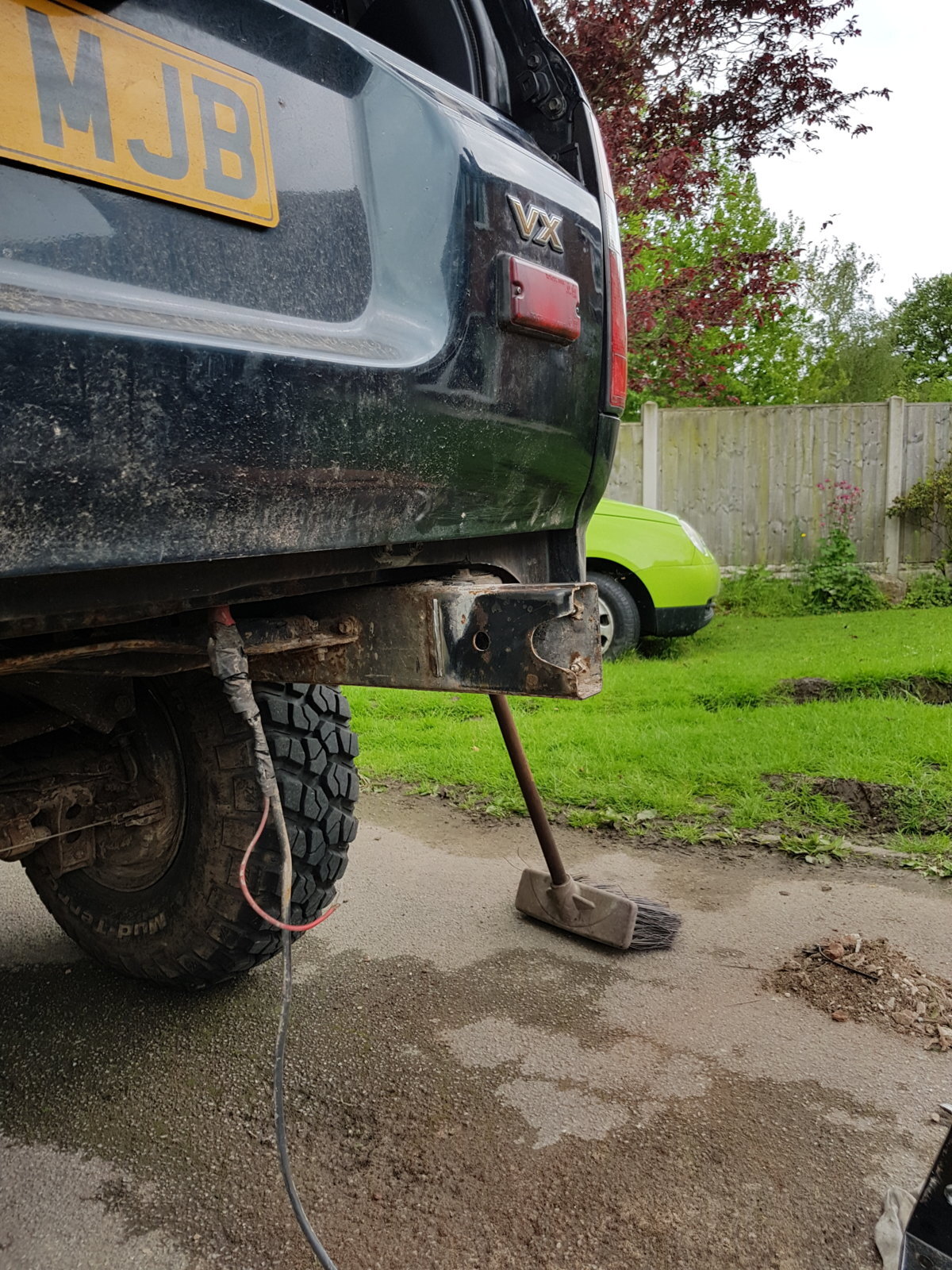 Underslung wheel winch in all it's glory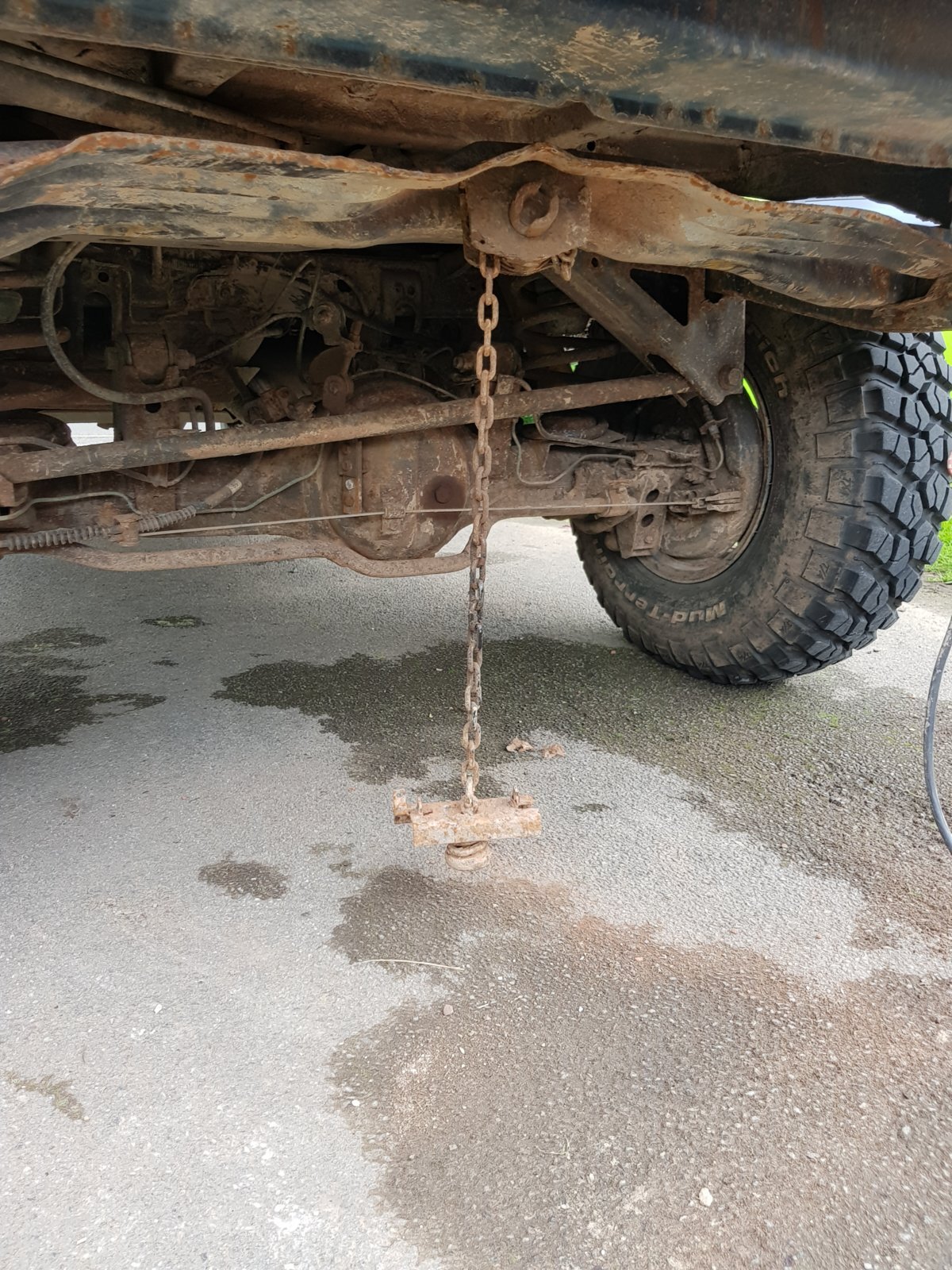 Chris re sizing and threading the captive nuts to be reused. ( don't know the correct terminology)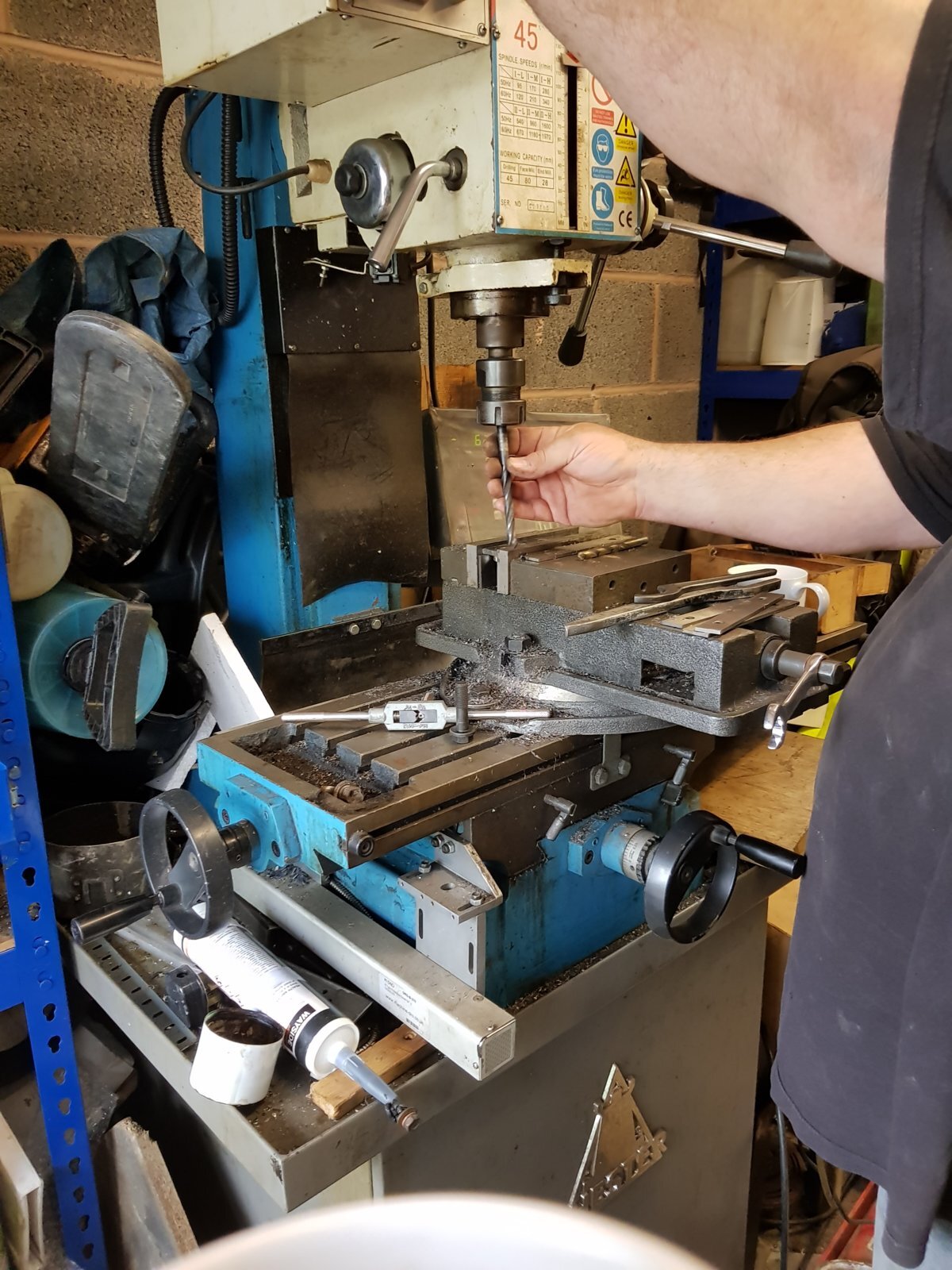 Inner on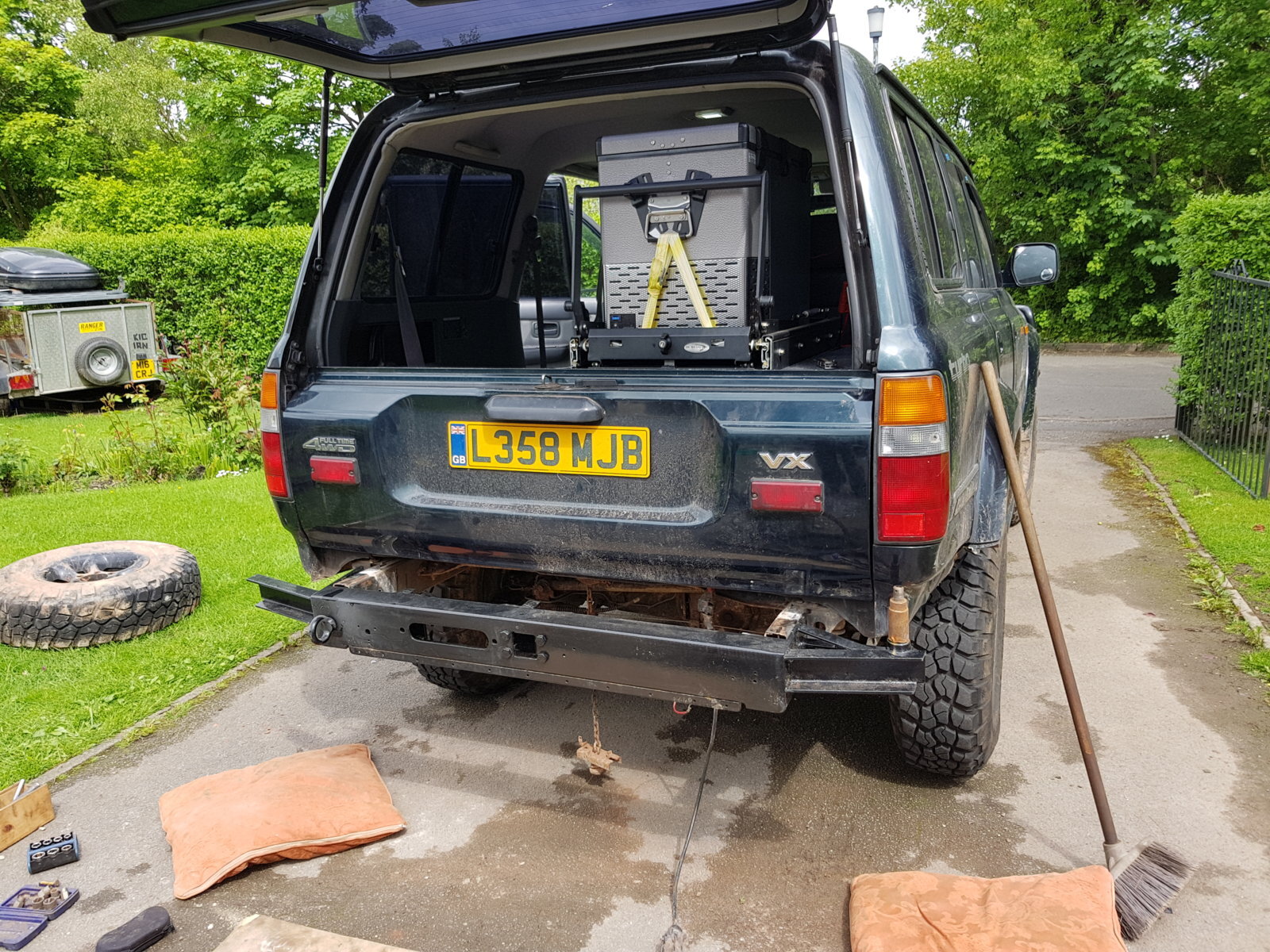 outer on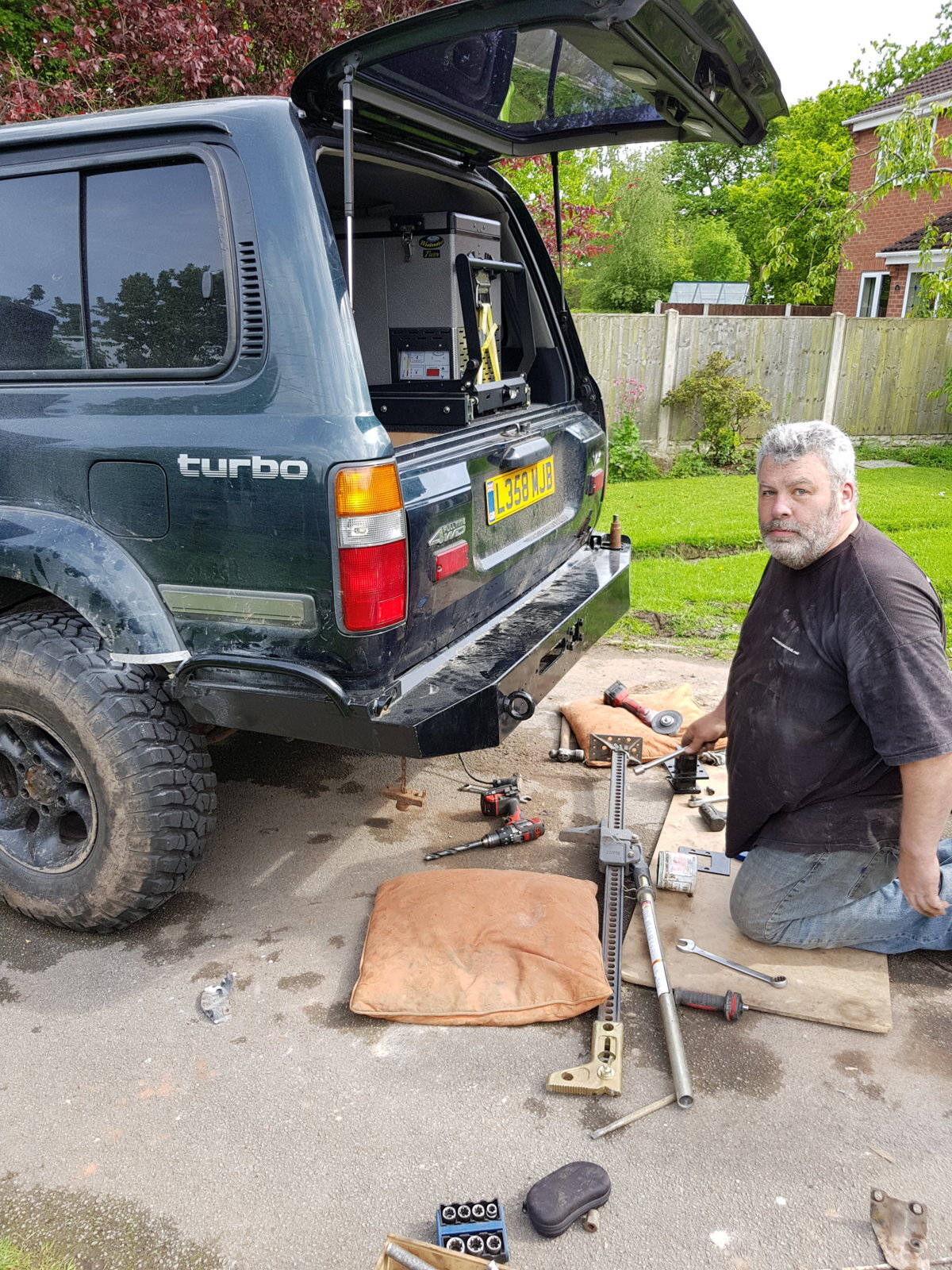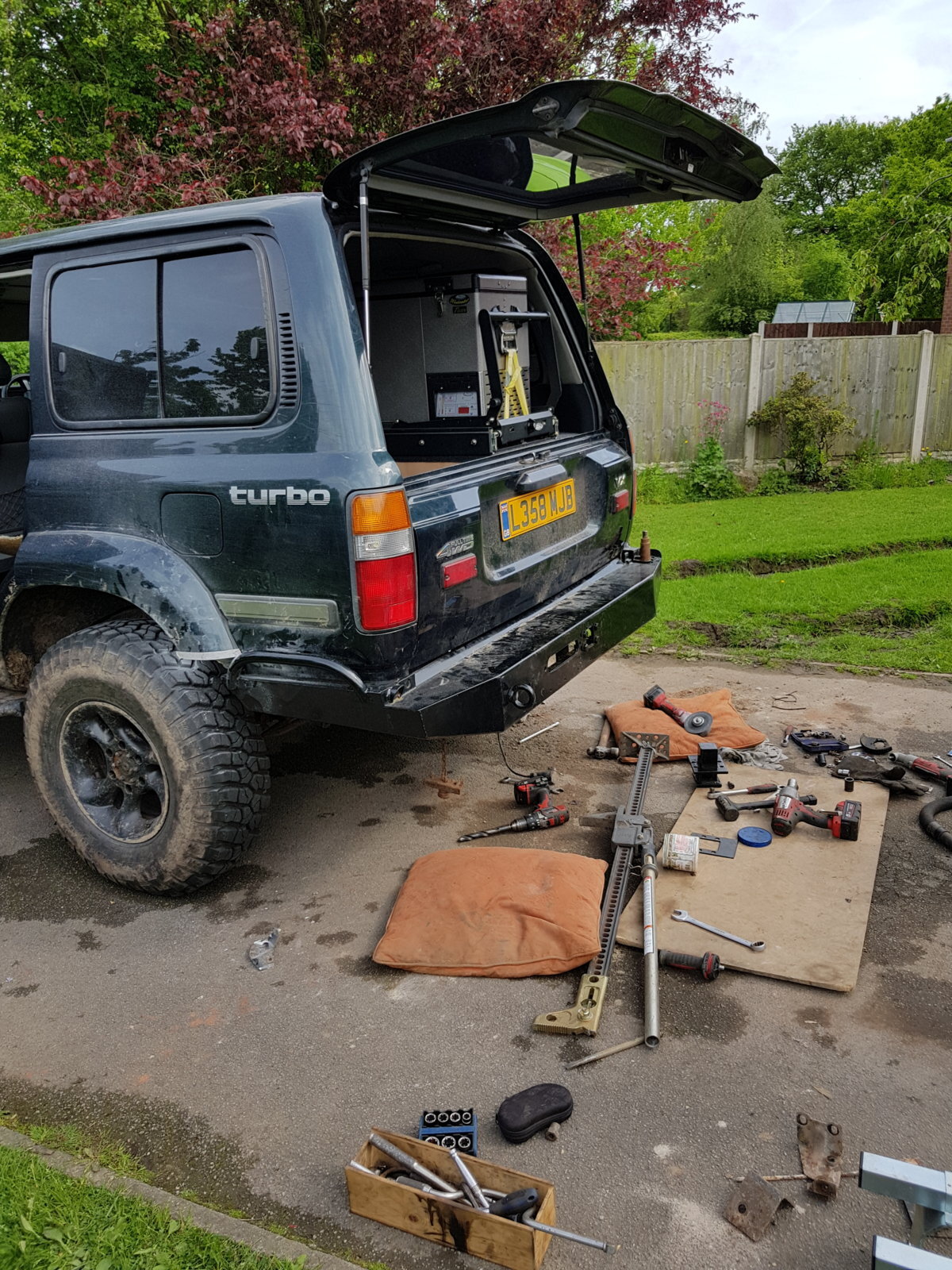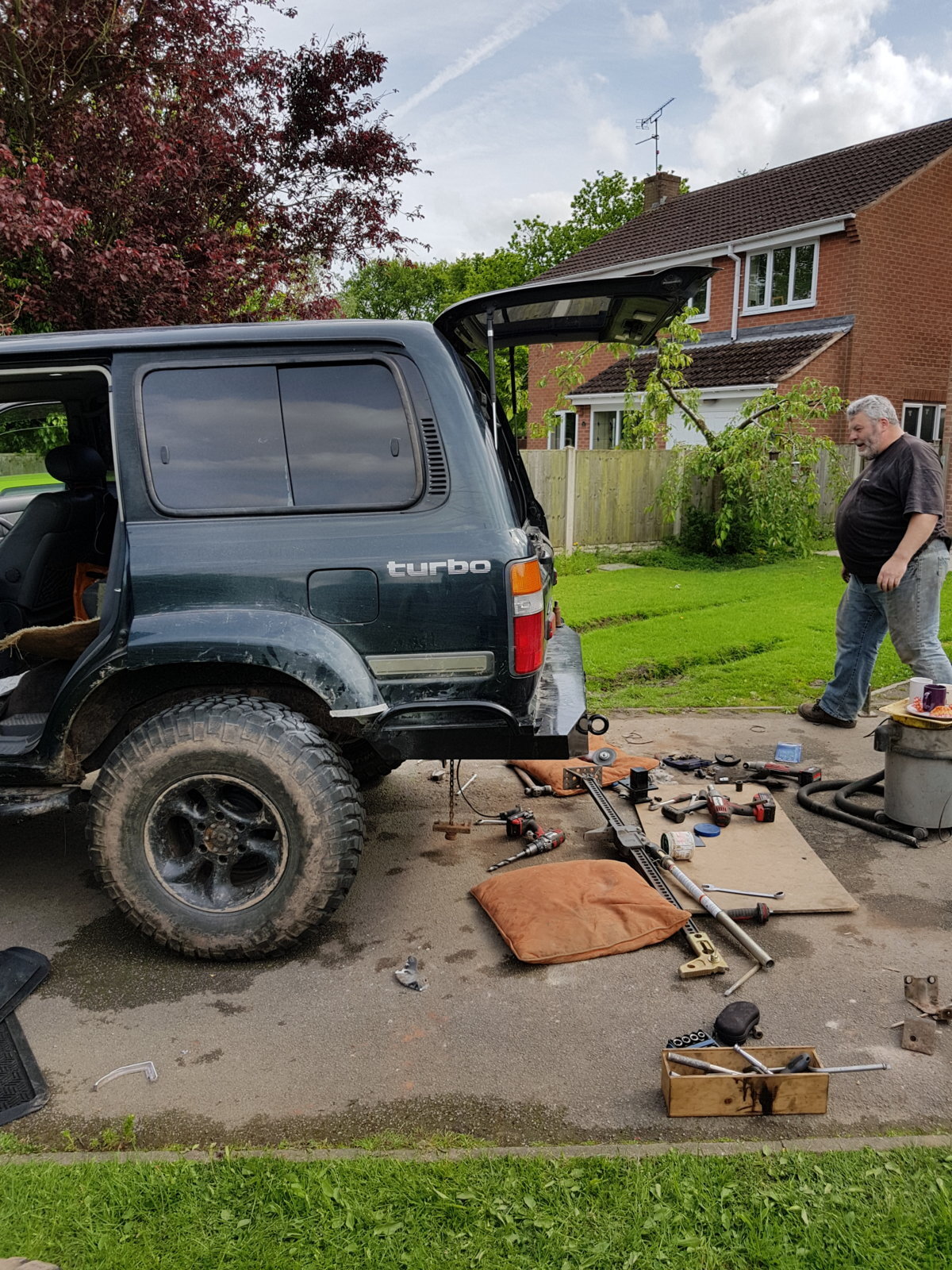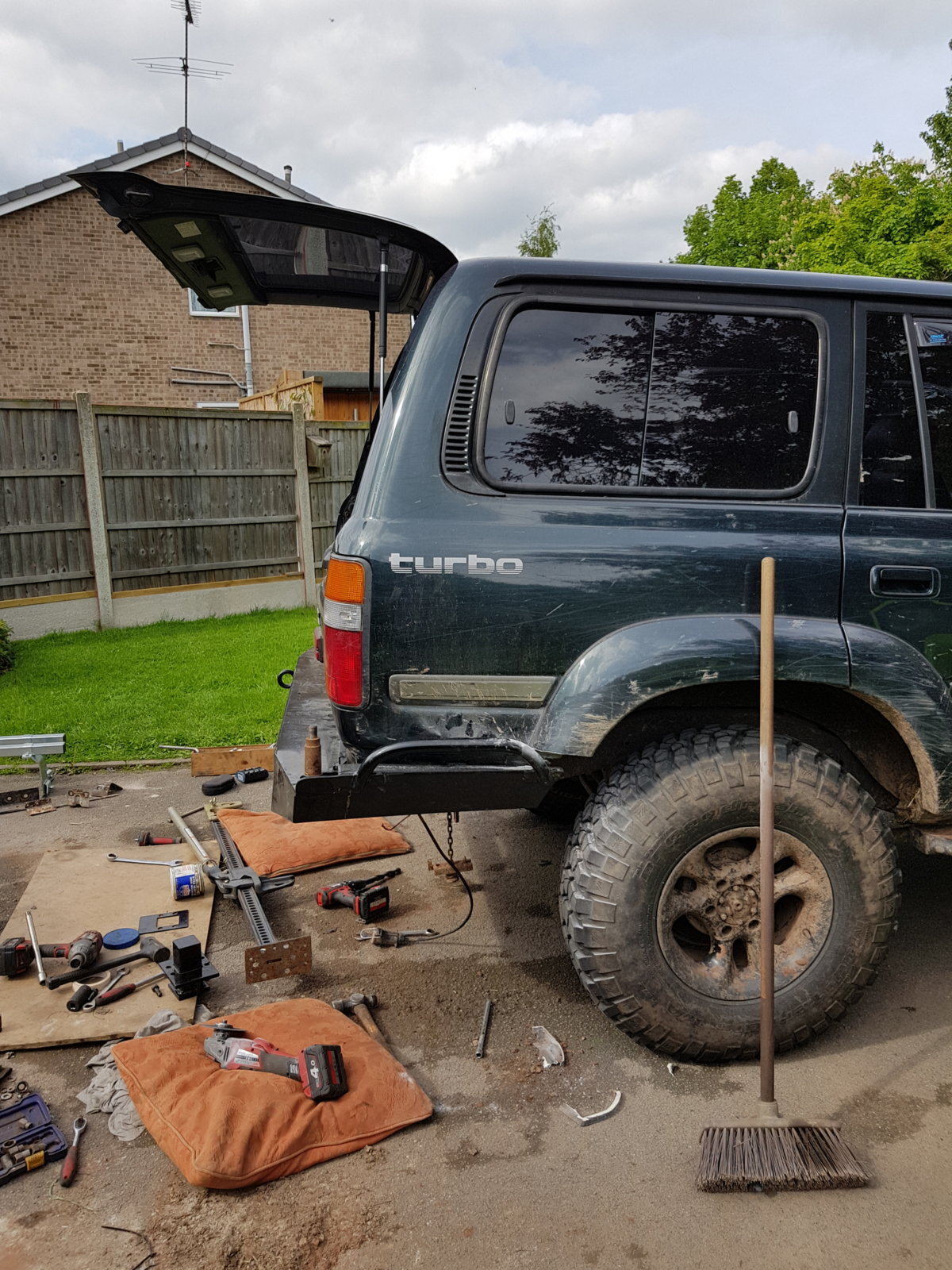 Wheel carrier and wheel on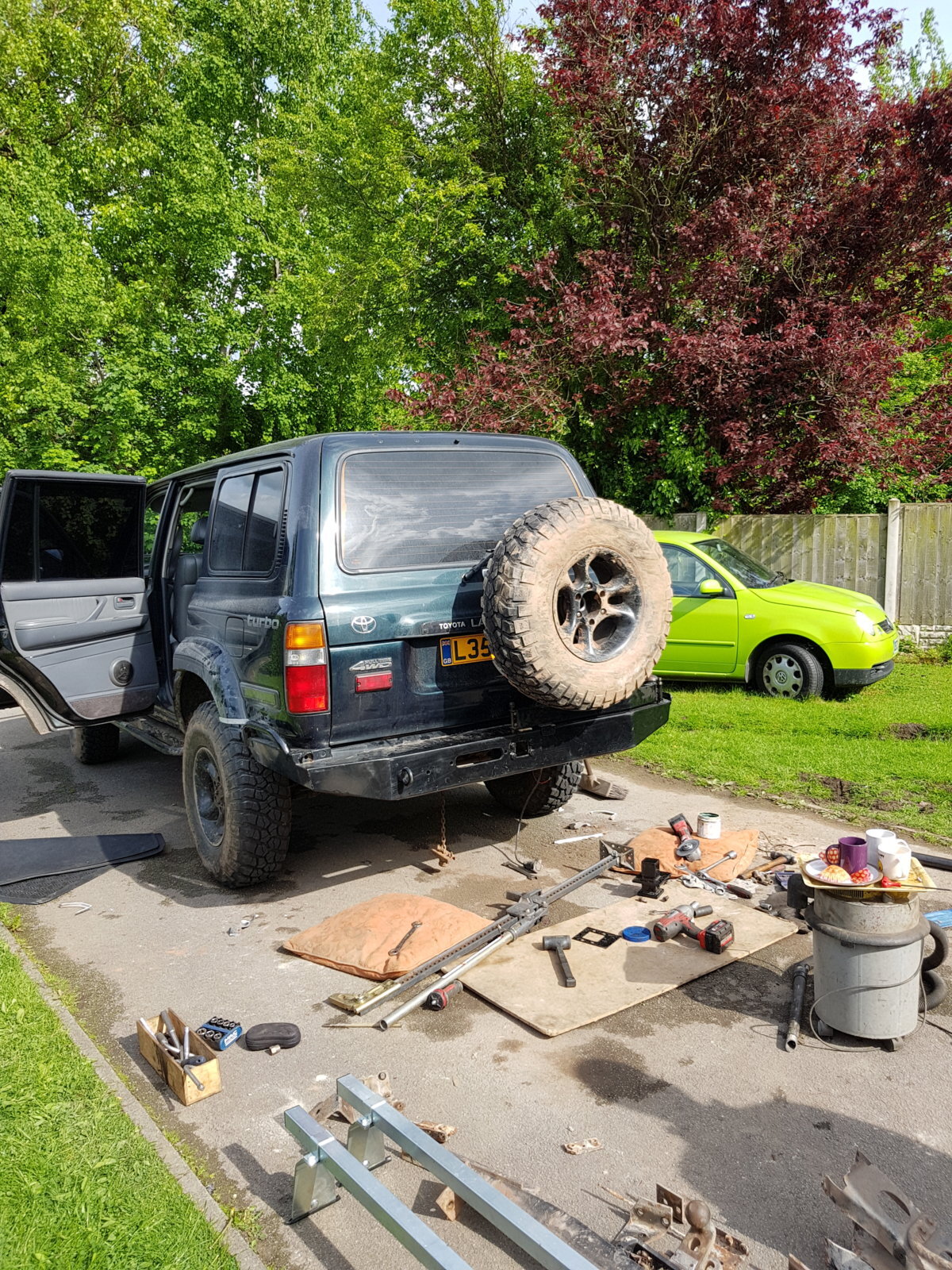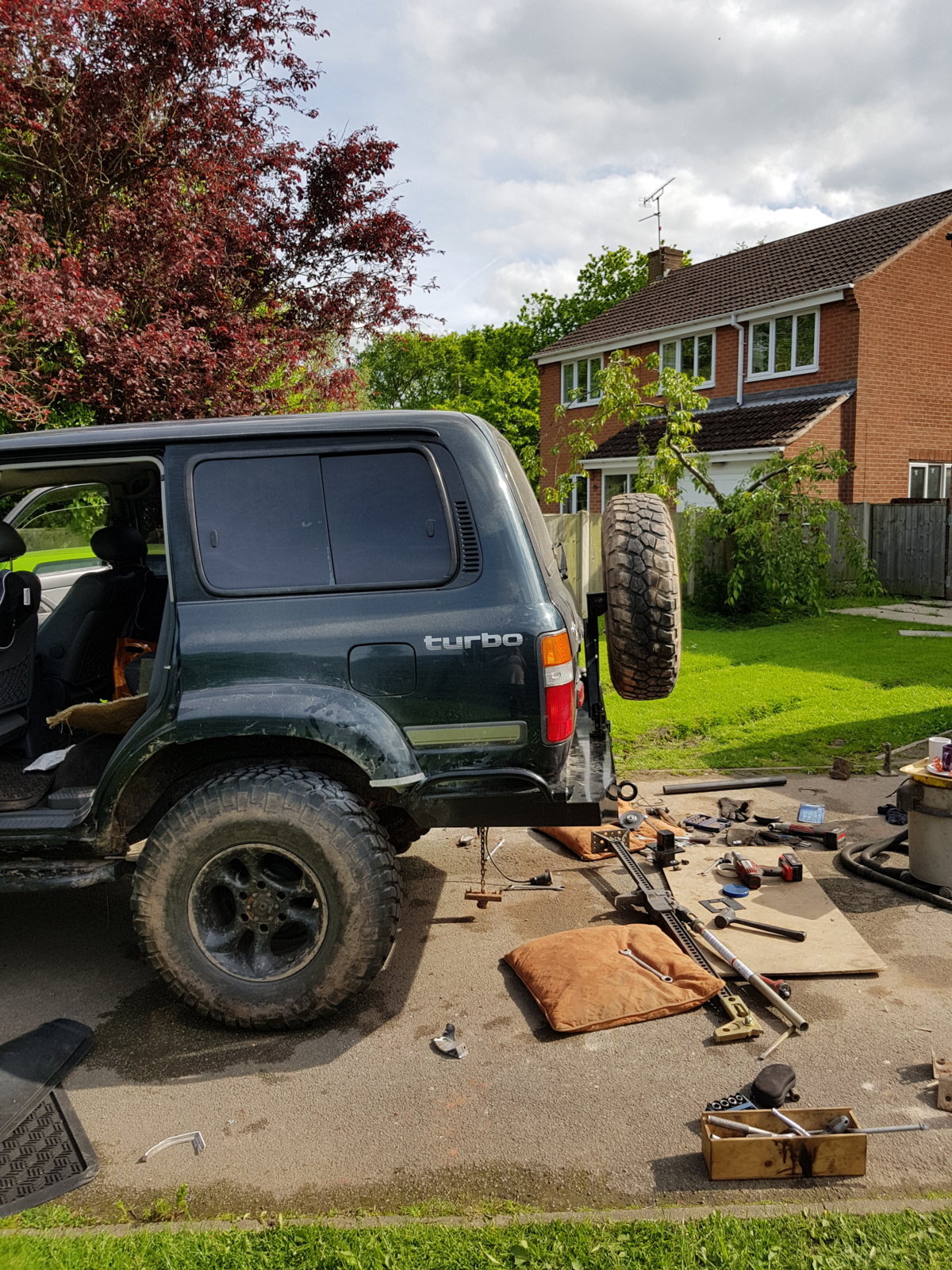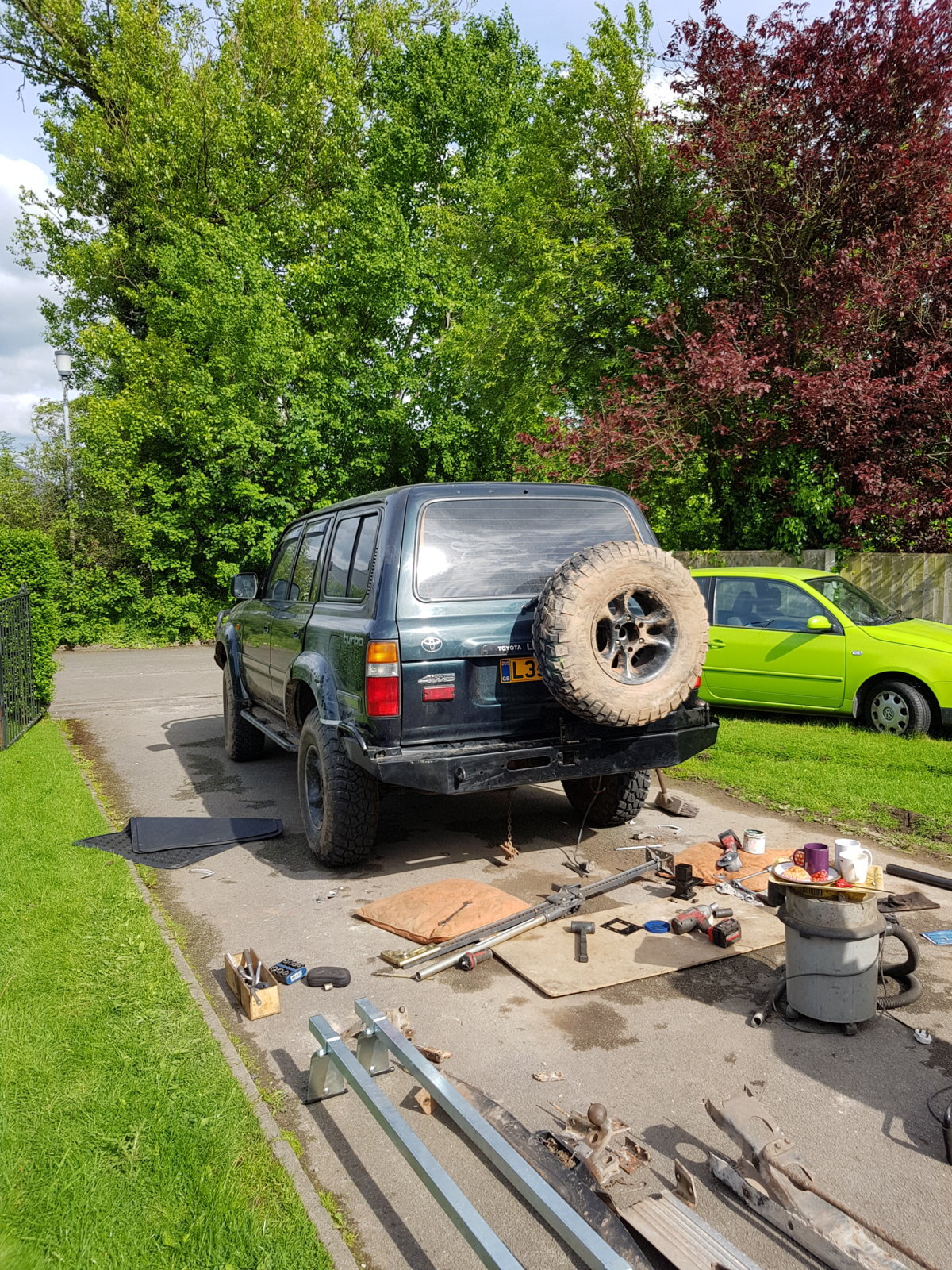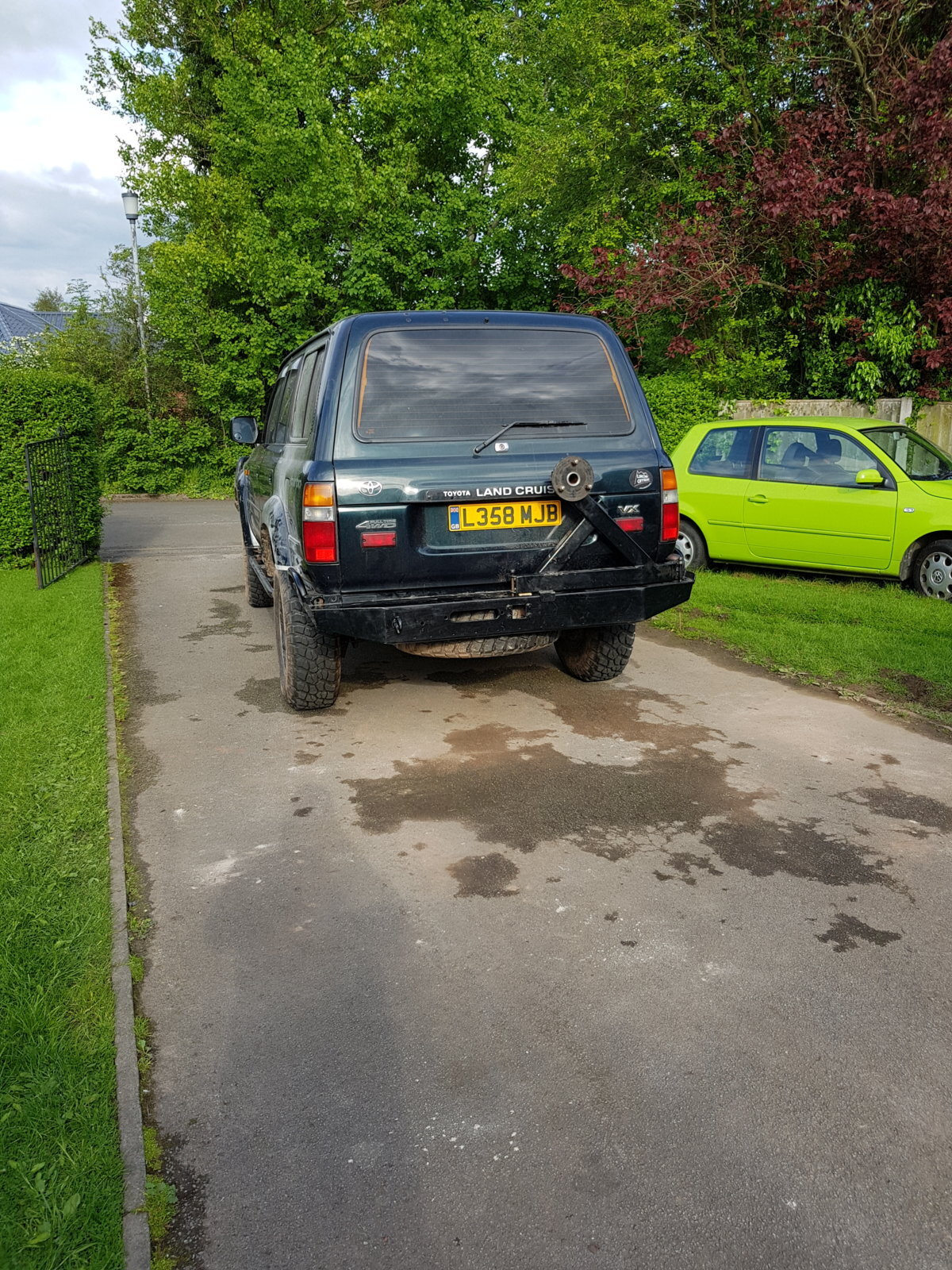 Had to put the tyre back underneath for the journey home as I needed to sort out the number plate and lighting.
Big Big Thankyou to Chris for all his time and hard work, oh and them cakes were awesome!
I spent the week after finding the correct number plate lights for the pre drilled holes in the swing out and after taking a look at the loom underneath decided to take it to an autoelectrician to have a tidy up under there and find me the wires for the lights and the fogs. I then whipped out the soldering iron and wired the lights up I don't think its quite as Chris intended but for the time being it works. Fog light still to be done.