Super Moderator
Supporter

Feb 24, 2010
17,254
3,998
113
So, just how do you make a wooden canoe? It's staggeringly simple. You just take some wood and put it together and it comes out as a canoe. And if you believe that you need a poke in the eye with a sharp fish.
It all starts by getting to the Lakes in your Cruiser and new camping trailer. That bit's really important. You can't make a canoe without a trailer; it's actually a law. You must be surrounded by fantastic scenery followed by three days of torrential rain. That bit's optional.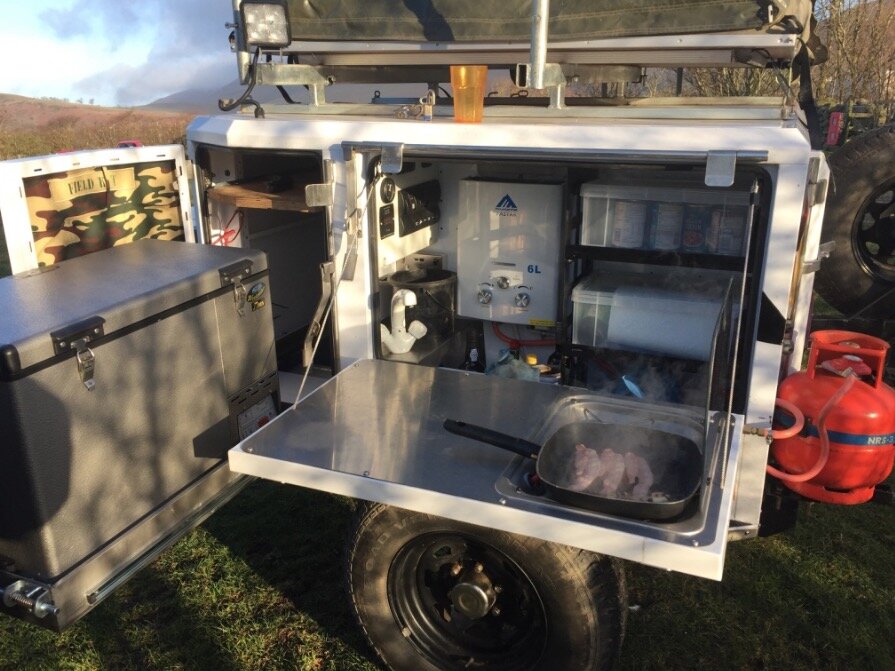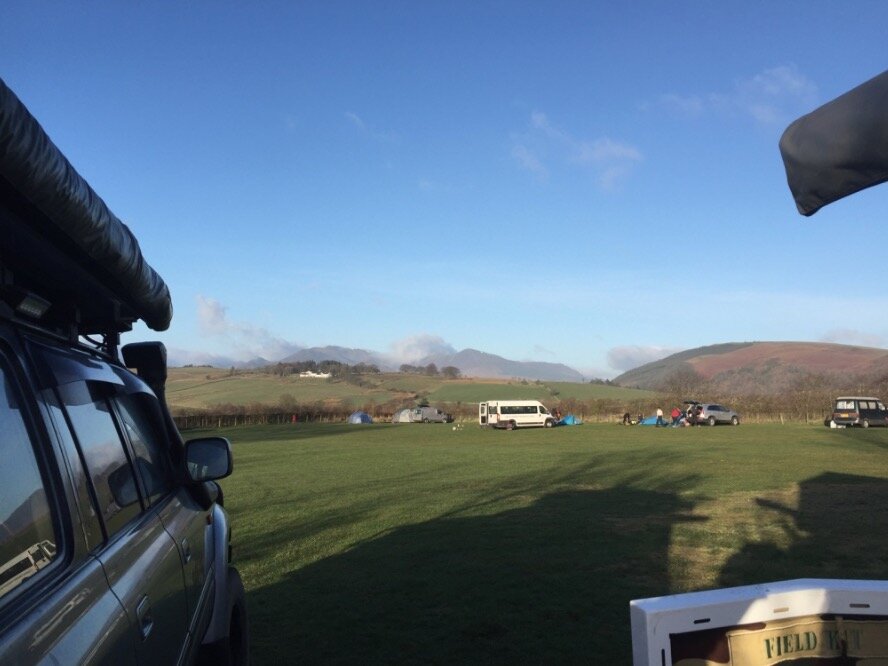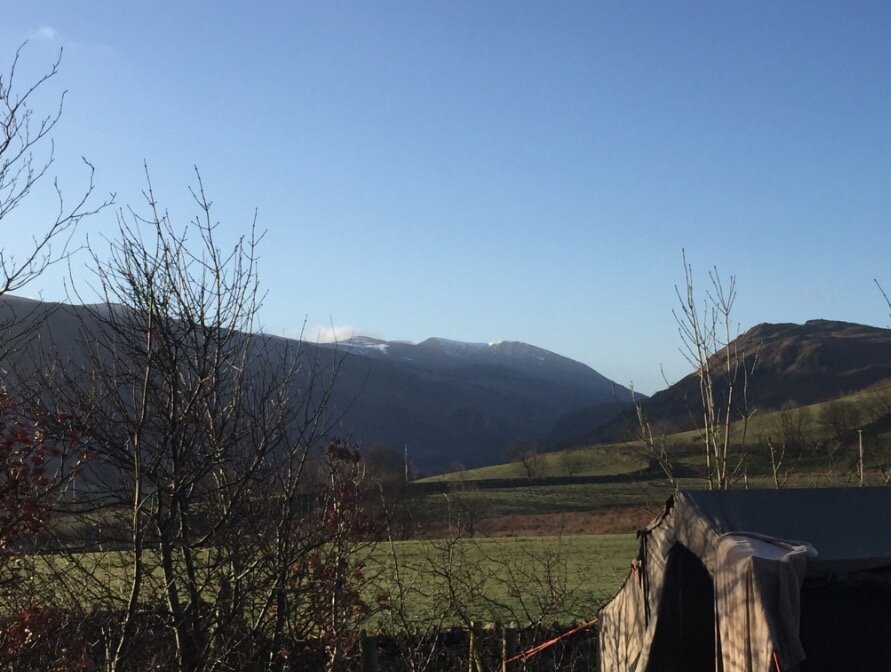 So, first thing it to get some sheets of marine ply and cut out utterly random shapes by hand. These sheets are stacked in fours. Really important – let me say this again; REALLY important that when you cut you clamp, clamp and clamp again so that none of the sheets ever move. If they do your boat will come out more like a landing craft shape.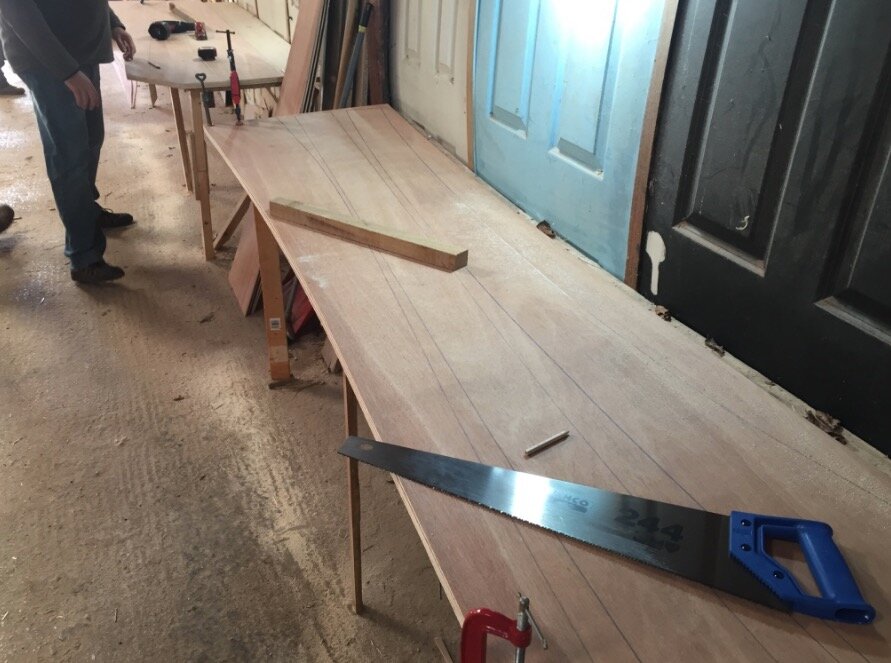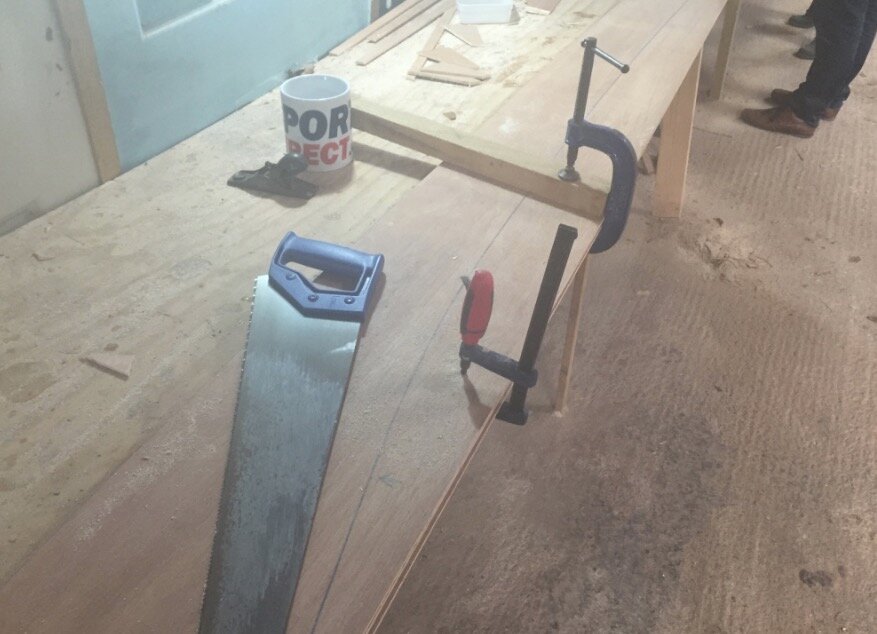 Then you lay some of the bits out, in the right order is best or you end up with something very strange.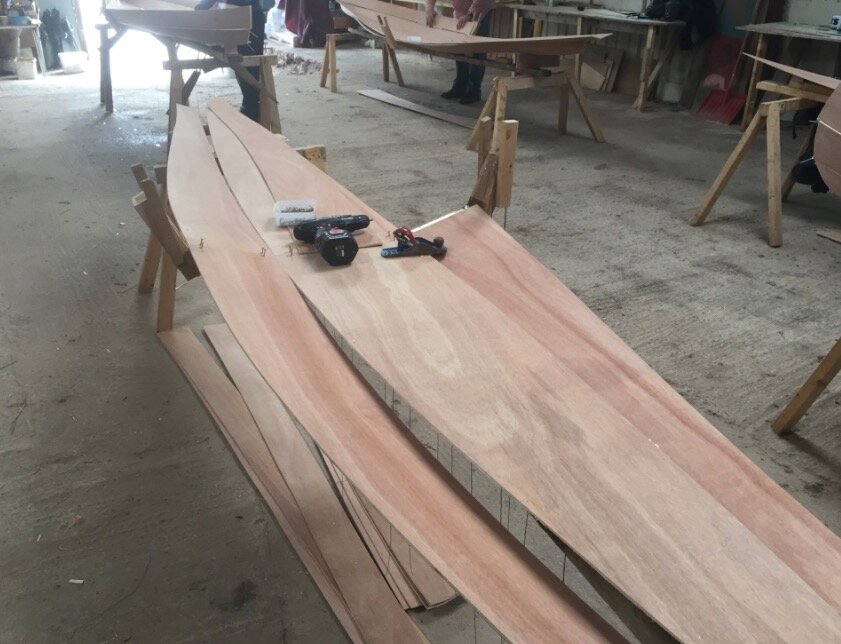 Using cable ties to begin with, you start to tie planks together in a wobbly, flopping heap.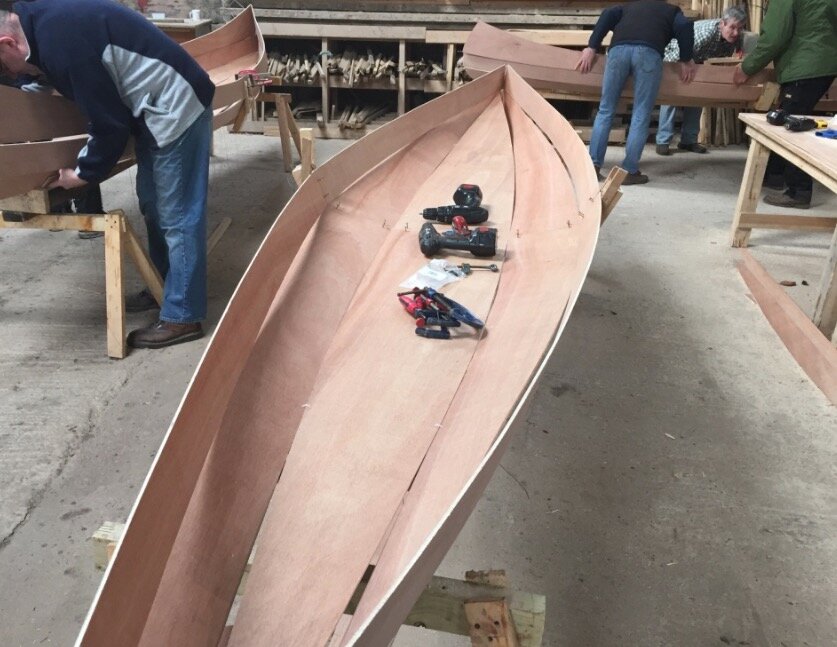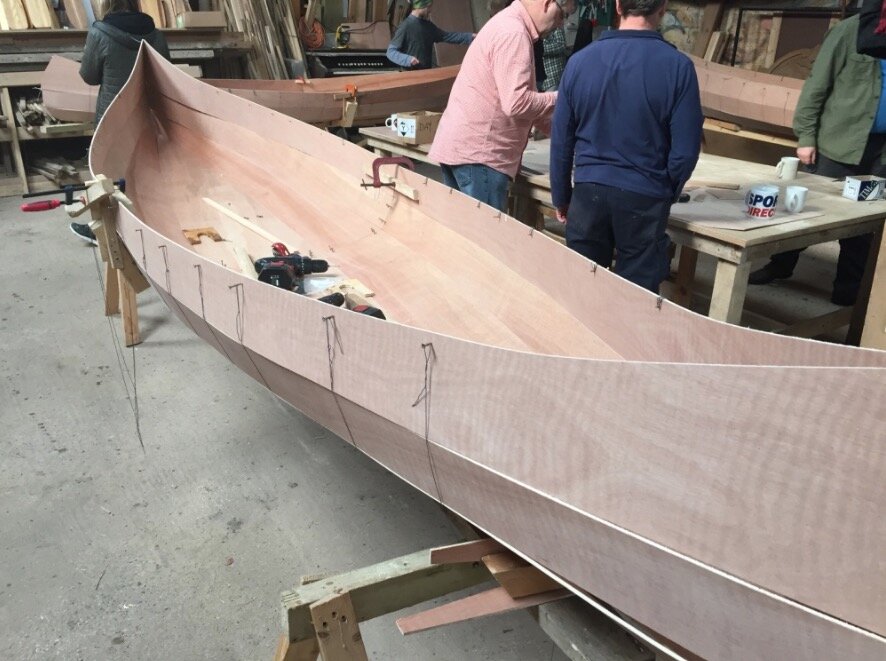 Next job, which is a bit odd, is to use strong twine pulled tight, under the hull to give it some shape. Odd yes but it really works.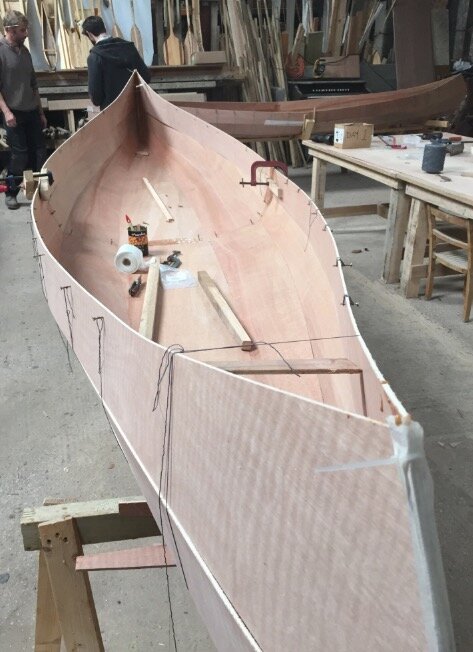 After that you have to weld, sorry nail, uhm no screw some gunwales on. Yes, I know gunwales? Go figure. We weren't in Wales and I didn't have any guns. Moving on.
Oh here's my mate attempting to fit his gunnels. Gunwales.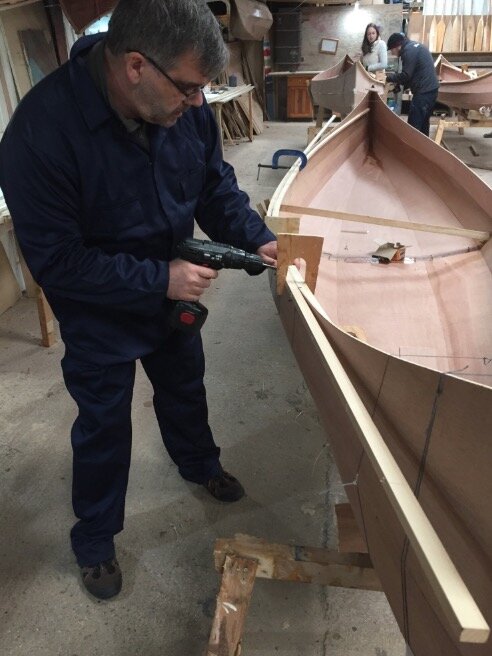 This gives the boat some real shape but strewth they fight you every step as they twist all over the place.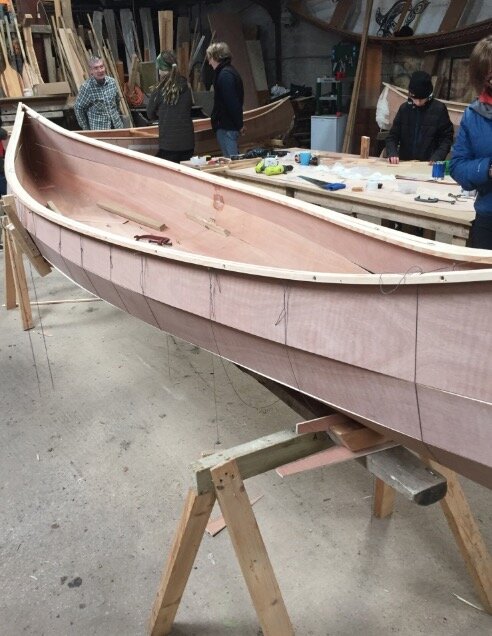 Once you get the yoke in the middle it all starts to go more rigid.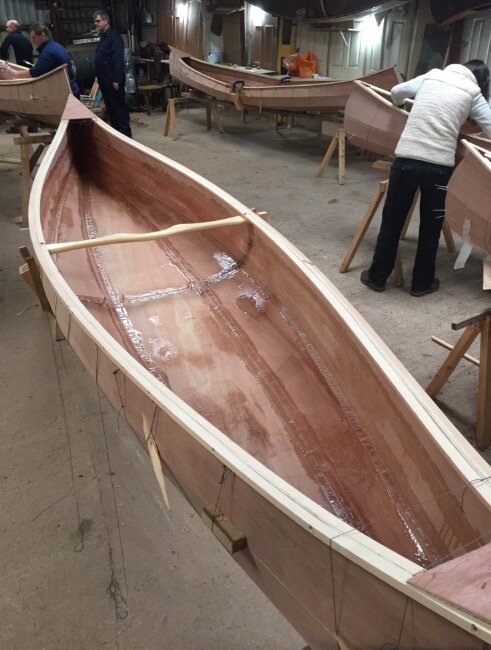 Using packers, you get all the planks lined up so there are as few gaps and ridges in the hull as you can make possible.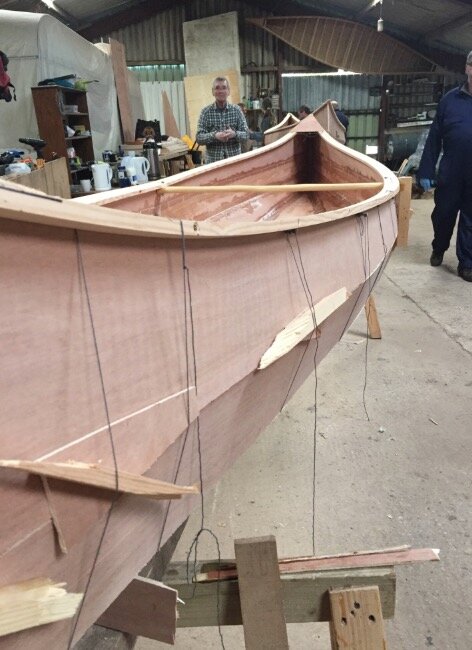 Last job before bedtime is to resin the inside with fibreglass tape. Horrid job. Sticky, nasty and errm, sticky. But it firmed the whole thing up so I could get some paint on.
And get the seats in. All the other bits and pieces and about 5 hours of sanding.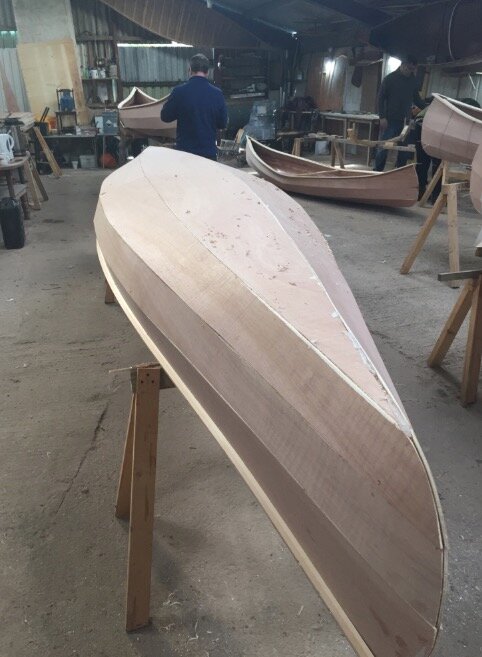 And some pain. Sorry did I say pain? I meant paint.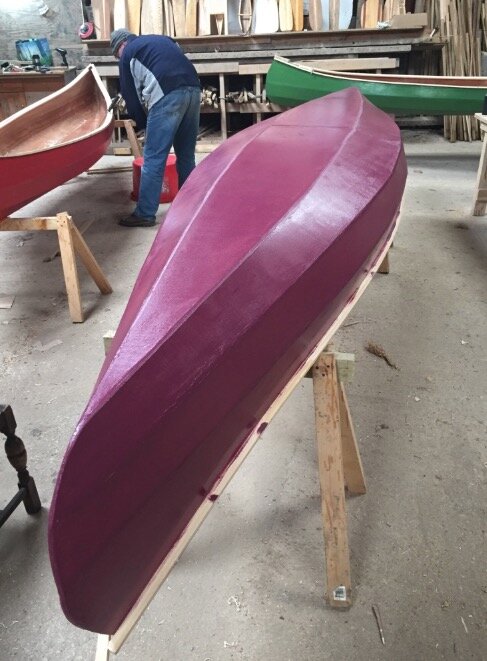 So after 4 days you end up with a canoe.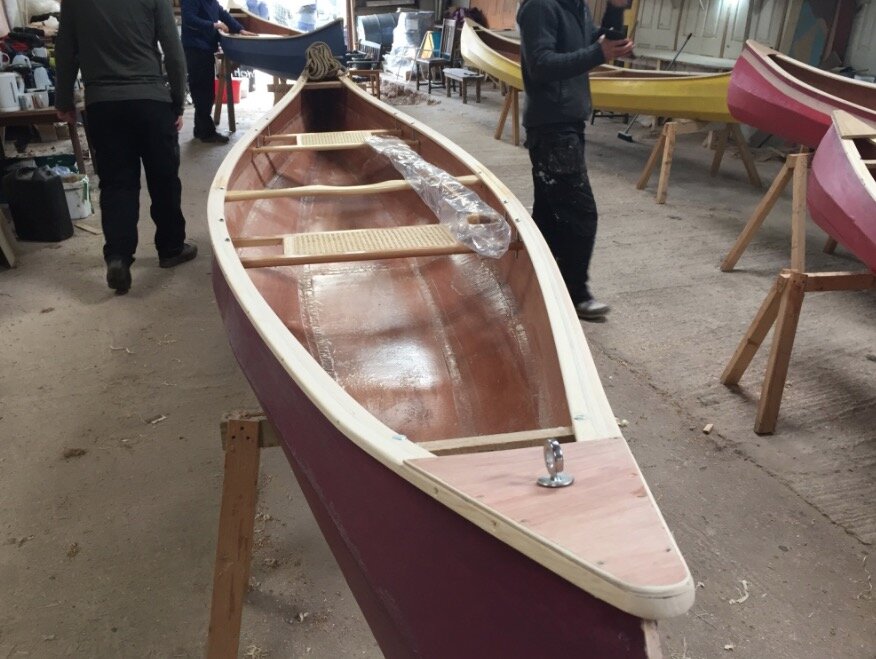 Stick it on top of your Cruiser and job's a good'un.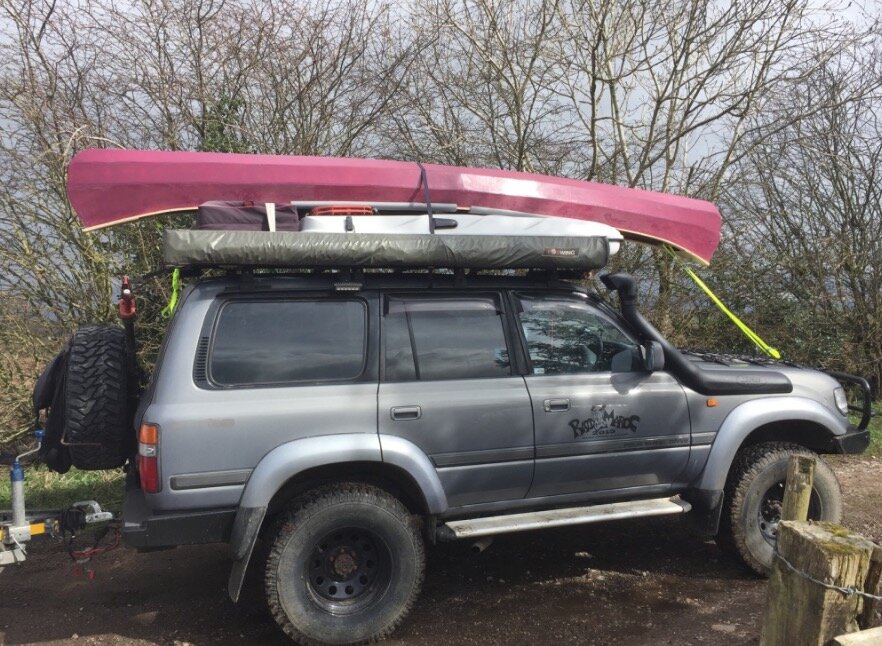 Thanks to Steve and Dan at Orca. Best Easter weekend I've ever had. Other than the weather which was the worst I've ever endured in my years of camping.