Joined

Dec 23, 2016
Messages

8
Country Flag
Not sure if this will meet the approval of this group in general. I'm only sharing thiis as a contribution for anyone contemplating options for TLC resto/mods.

A couple months ago I got fed up with the sorry condition of my 33 year old front seats ~ I weighed my options for restoring the seats in my FJ60 with local shops and a few kits available with places in LA such as Specter Off-Road. At the end of the day, I decided to modify some Porsche 944 seats I found on Craigslist for $350.oo . ..I waited to report the outcome until I put in some time and milers with them.
Here is my conclusion: They don't suck, at all.. .not one bit.
I have only one sight twinge of remorse and that for having to destroy the Toyo seats to acquire the proper mounting bracket configuration.

The process was simple. I tac-welded a jig onto the Toyo mounting brackets, holding them in the proper position. Next I cut the mounts off, leaving the jig in tact. I cut the mounting lugs off of the Porsche seats and transferred the jig with FJ60 mounts onto the 944 seats. ..welded them in to place and cut the jig away.

They are ridiculously comfortable, the color match is nearly imperceptible. Aaaand, of course the leather raises an element of sporty, luxury something that my rig didn't really have so much of before.
Here are two photos. Comments and criticisms welcome, of course.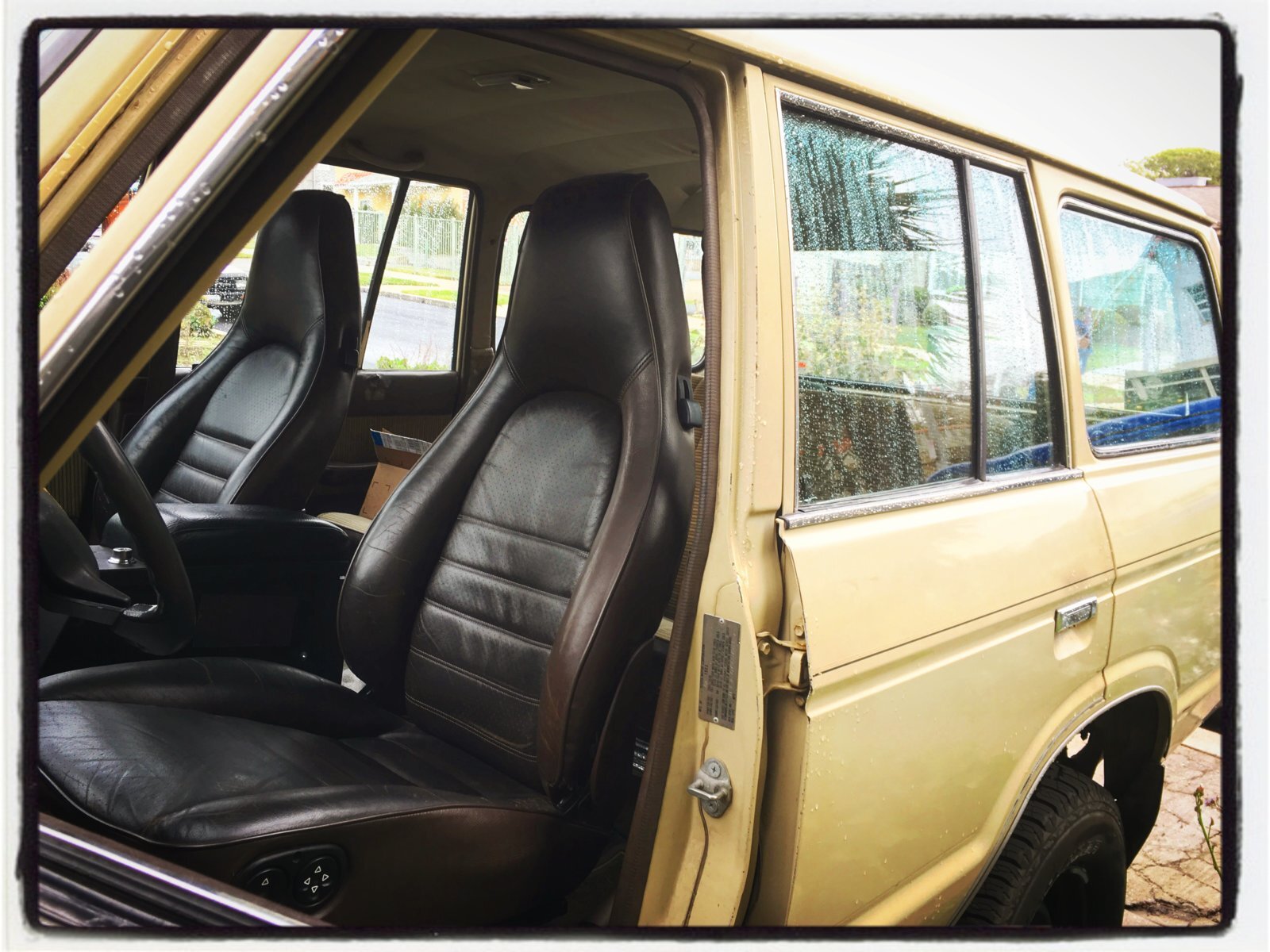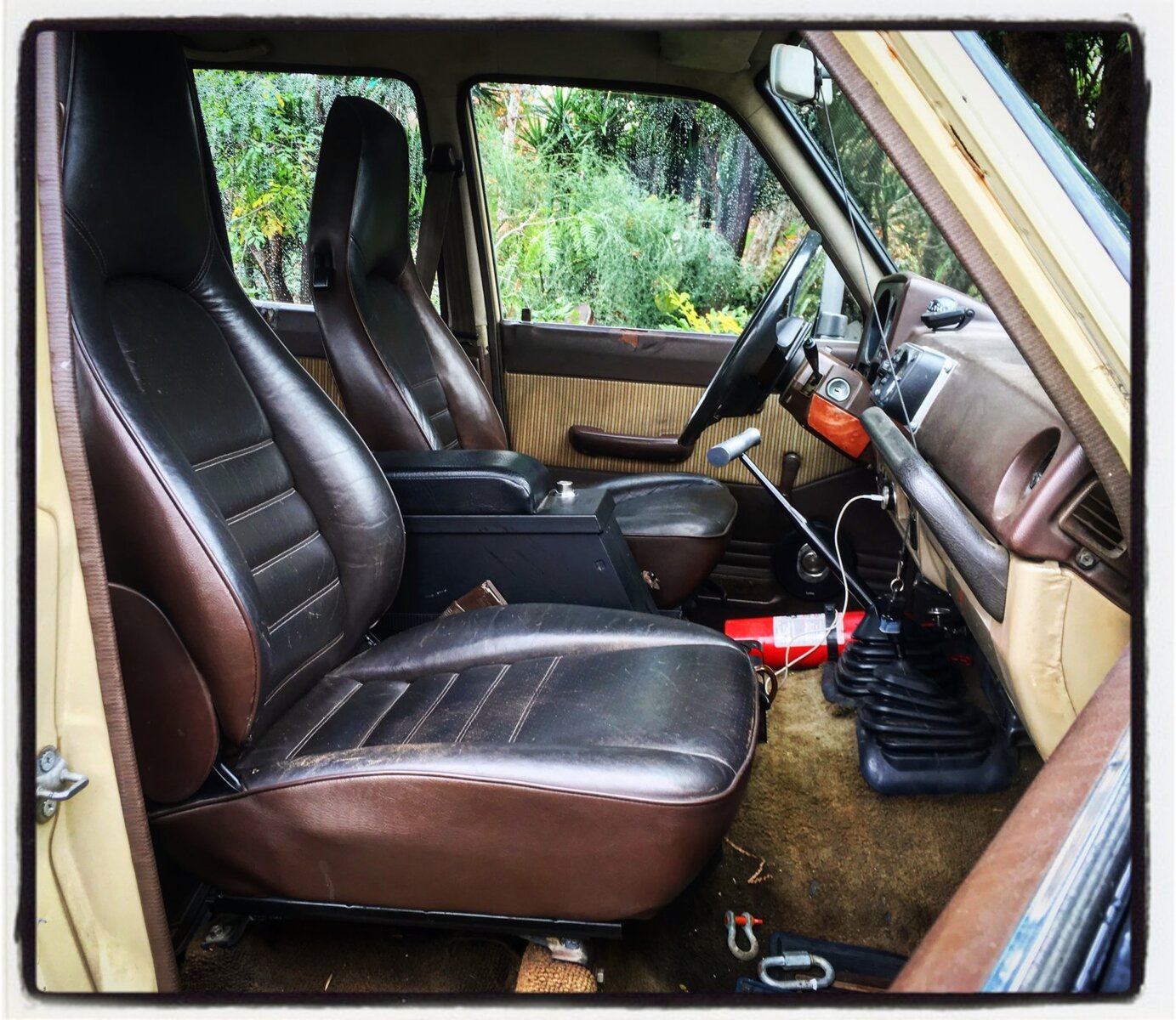 Last edited: