Administrator
Staff member
Guru
Joined

Feb 24, 2010
Messages

6,044
Country Flag
Turning off adverts and enabling other features.
The Google adverts we have on the forum help pay for the hosting and other running costs. If however you would rather not see them then you can opt to have them removed. For an annual donation of £14 the adverts will be turned off for you whenever you are logged in.
We also have sponsored banners at the top of page. These are from hand-picked companies which are in some way related to Land Cruisers or 4x4 in general. These will not be affected by the donation though. It is worth taking a look at them and their wares as they are always highly recommended by other members and there is nothing better than word-of-mouth advertising! If you are a company who would like to advertise on the forum, please see this link.
User Manuals
Service manuals are also always available to supporting members. This is a growing collection of service manuals we have found and make available to our members.


Becoming a supporting member:
The quick way:
Click here
The long way:
1) Click on your name top right corner
2) Click on the link
Account Upgrades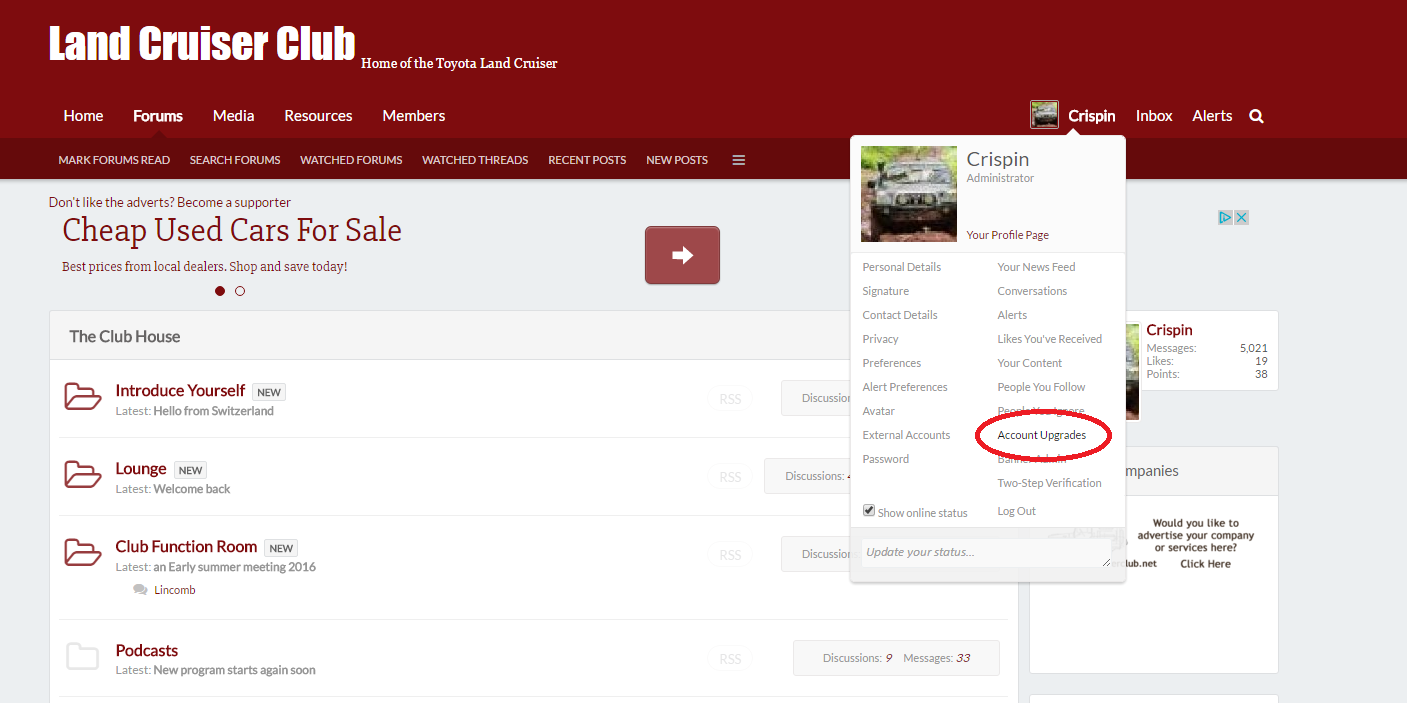 Click on that, choose the one you want and click Order.
You can select a recurring option where your donation will be made again after 1 year or a once-off donation.

Using PayPal
You don't have to have a PayPal account to use them - you can simply use a credit or debit card like any other online shop.
If you have any questions please email me at
[email protected]
Many thanks
Crispin
note: This thread is an announcement so you cannot reply to it
Last edited: