Hi and welcome to regrettably the for sale advert for my much loved Toyota Landcruiser Prado VX (KZN95).
Up for sale as no longer needing a large vehicle anymore. It was purchased a year ago as we needed a large reliable vehicle while renovating the house and landscaping the garden and now that this is nearly complete it is surplus to requirements and is wasted doing only 5 miles a day through town and back.
I brought the Landcruiser after hunting for a solid good one all over the country for a few months as I wanted a low mile import so that rust was not an issue and all the added bells and whistles were included.
It's a 1997 TX model 3 litre diesel model with 7 seats. It was first registered in the UK in 2005.
Being a non smoker and non pet owner it's not full of the smell of smoke or the sight of dog hairs and has always had a seat cover fitted to the driver seat.
Having now done 123,000 kilometers (just under 77,000 miles) as you would expect the engine, gearbox, suspension and body are still in very good condition for its age (1997) although there is the odd mark here and there as to be expected.
Engine wise it had the 3.0TD fitted like the UK model but has the added bonus of the top mounted intercooler as its an import which I found gave it a little more power and found it was smoother to drive than UK models from when I was viewing vehicles.
In the time ive had the vehicle it's had the oil, oil filter and fuel filter changed with good quality parts and oil.
The engine has no leaks, no odd noises and requires no topping up of any fluids.
It has also had a pair of brand new genuine Toyota batteries.
The automatic gearbox and transfer box are quiet, change gears smoothly and all had already had oil changes when I purchased the vehicle. The automatic gearbox also had its torque converter replaced as a precaution by the previous owner.
The differencials also had oil changes at this time with the correct oils as they were of unknown age and quality.
Externally it cleans up very well for a 19 year old vehicle although it does have a couple of small dents around it and stone chips to the front. Unfortunately the front bumper has a slight scuff to the corner. The folding mirrors and electric aerial both operate as they should.
Internally everything works as you would expect on a 90's Toyota and being an import there are alot of things !. The air conditioning is icy cold, the double din headuint operates as it should (it has built in dvd player, satnav, and USB connectivity all of which can be operated by remote if needed).It also has a Bluetooth handsfree unit fitted although ive never used it. A reverse camera can be easily added to this unit.
There are a few scratches to the plastics but at the same time its 19 years old !
Accessories fitted include a Toad category 1 alarm / central locking (with two keys, two remotes), towbar with 7 pin electrics and genuine Toyota wind deflectors.
Mechanically the vehicle is good. All the tyres are of a good brand are wearing evenly and have lots of tread left. The brakes were all replaced last month (front brake pads and rear brake discs and pads along with a brake fluid change).
When I purchased the vehicle I was aware of the couple of problems that these do suffer with so instantly set to preventing them rather than fixing them.
To do this the vehicle had a full service. The cooling system was all flushed and refilled with new coolant along with the viscous fan being reoiled.
I replaced the steering rack bushes and had a wheel alignment carried out.
Both the batteries were replaced due to one deteriorating slightly as they are best replaced in pairs.
Included with the vehicle is the original single din CD headunit and single din pocket. I also have the original bull bar with spot lights and front parking mirror.
The paperwork for the vehicle is currently incomplete due to the renovation work causing it to be split up somehow.
The MOT runs out mid April and last year there were only a couple of advisiories due to deteriorated bushs and ball joint covers.
As with any vehicle of this age it does have a few negative points :
The central differencial lock got stuck on the last time I used it (back at the start of the year) and took a good 15 - 20 minutes to get it back off. I suspect this was due to lack of use however due to this I wont be able to demonstrate this on test drive as I dont want to risk damage to it.
There are a few dash illumination bulbs out
The paper history is currently imcomplete
Any questions or inspections welcome however please bring proof of insurance if you wish to test drive.
Thanks for viewing and reading if you got this far

Im in no rush to sell so whilst being open to sensible offers id prefer them to be made in person rather than by people that have not even viewed.
So finally the price for the vehicle - £3400ono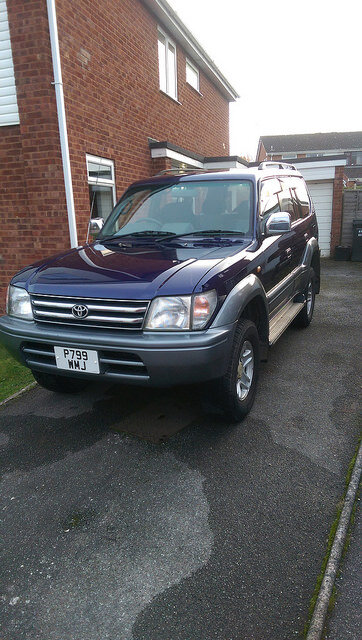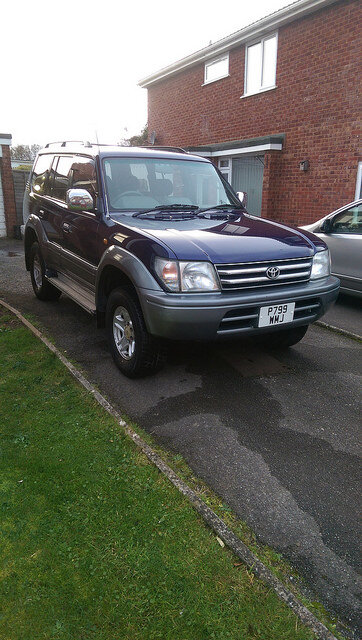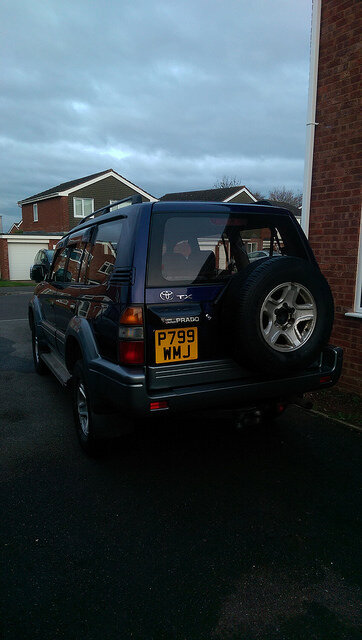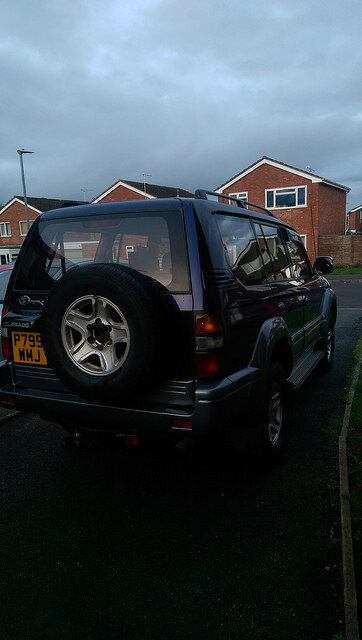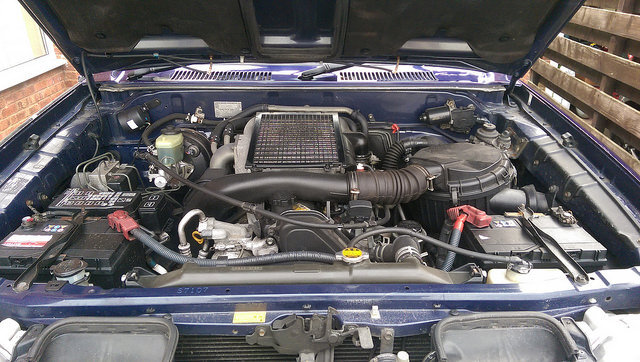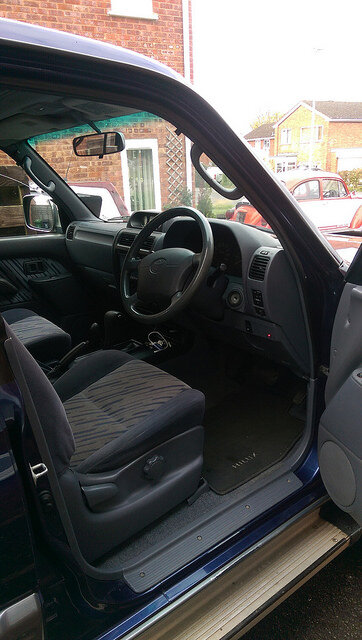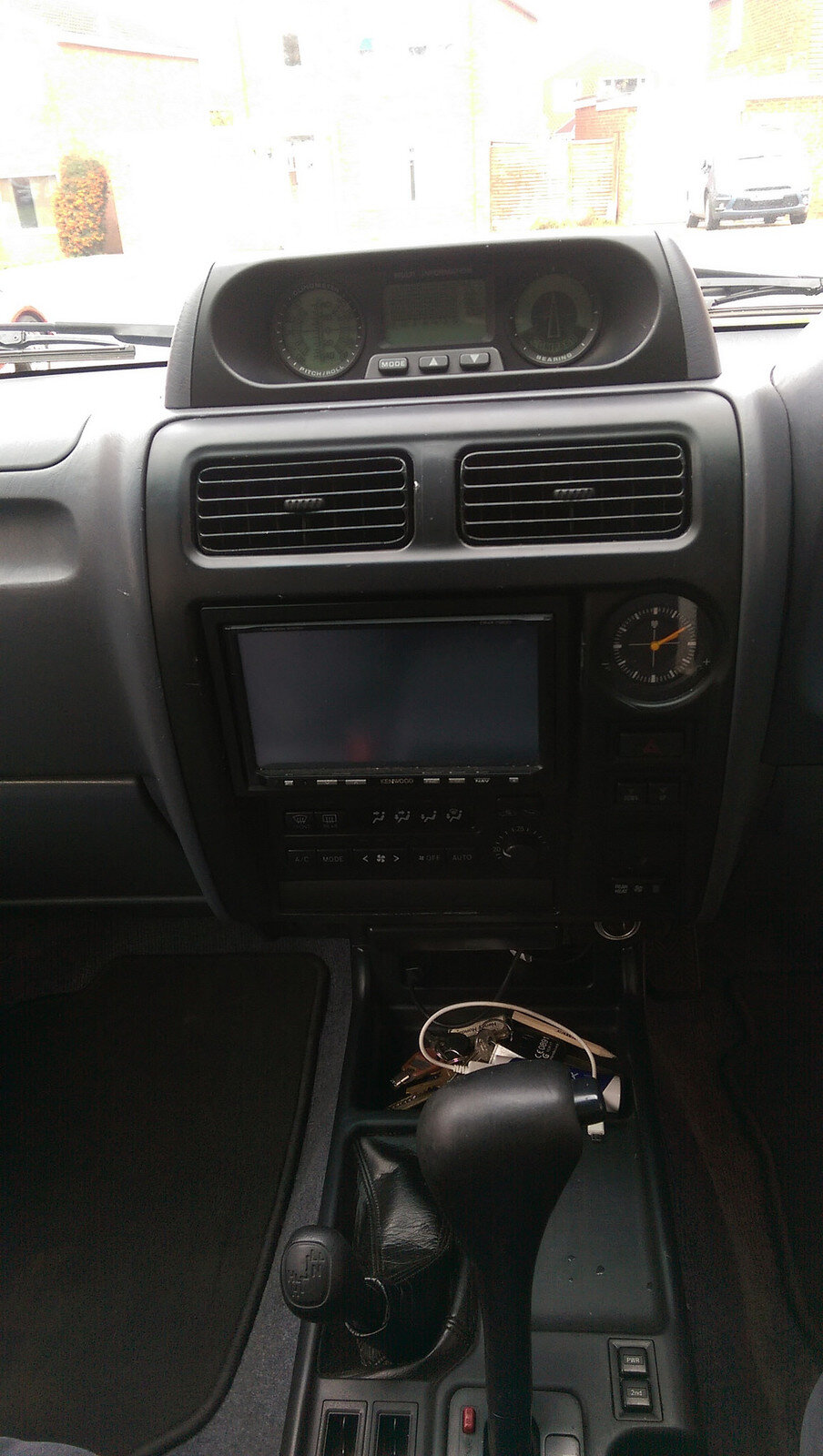 Last edited: