Joined

Jul 25, 2010
Messages

1,837
Country Flag
After doing the 12 volt starter conversion, everything ended well and vehicle started a number of times quite happily on Friday. Come Monday and "click", nothing. Had a new pair of Varta batteries ready to install as the old ones were tired, so fully charged and installed, "click" and still nothing.
Checked all the fuses just in case, all ok. I can feel the starter relay is at least giving a thump when the key is turned. Pull the connectors and jump 12v into the one that goes to the starter solenoid and the starter spins.
Get the multimeter out and check I have 12 volts at the heavy side of the relay from the battery and I do, replace the fusible link on the passenger battery (which is now my cranking battery) and try again, "click".
Do a continuity test from the fusible link to relay and it's a bit scratchy sounding, not steady as I would expect, started to follow the thick white wire back from the relay, through the loom towards the fusible link and hey presto, felt a little bump in the wire.
You can just see the original crimp in the bottom white wire where there is a 2 to 1 wire join, the bubbling was felt about 10mm to the left of the cut.
Small amount of corrosion this side
And lots on the other side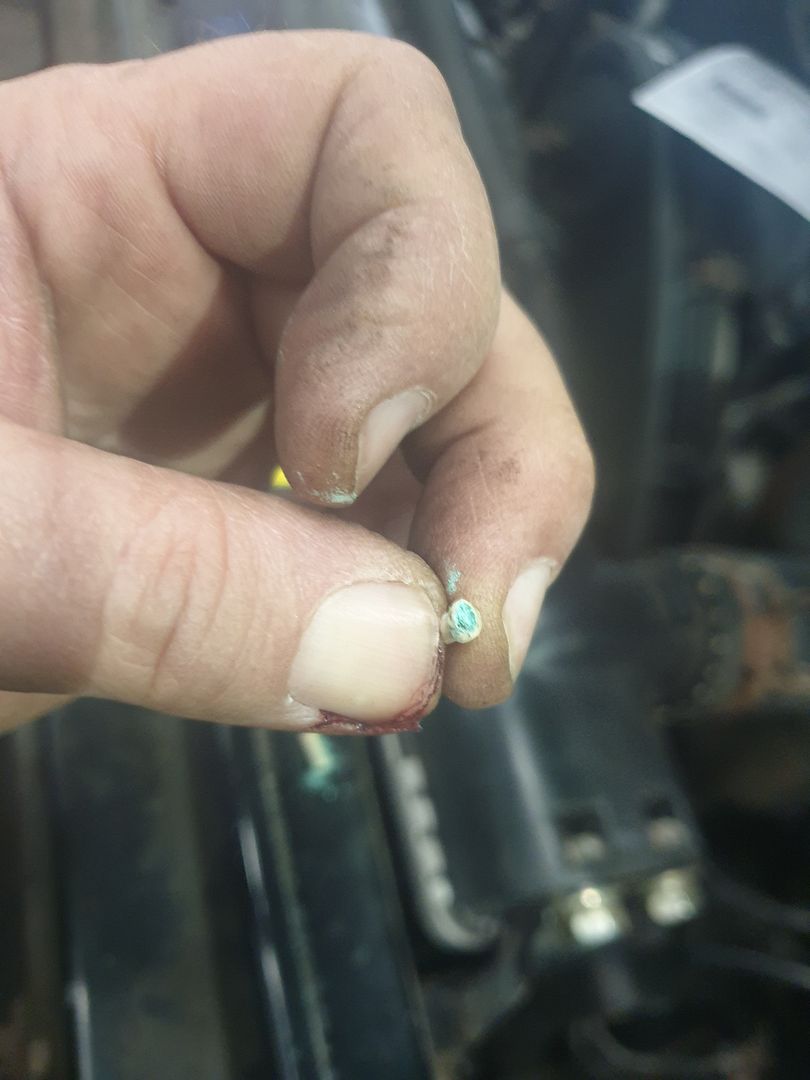 Actual amount of corroded wire that needing cutting out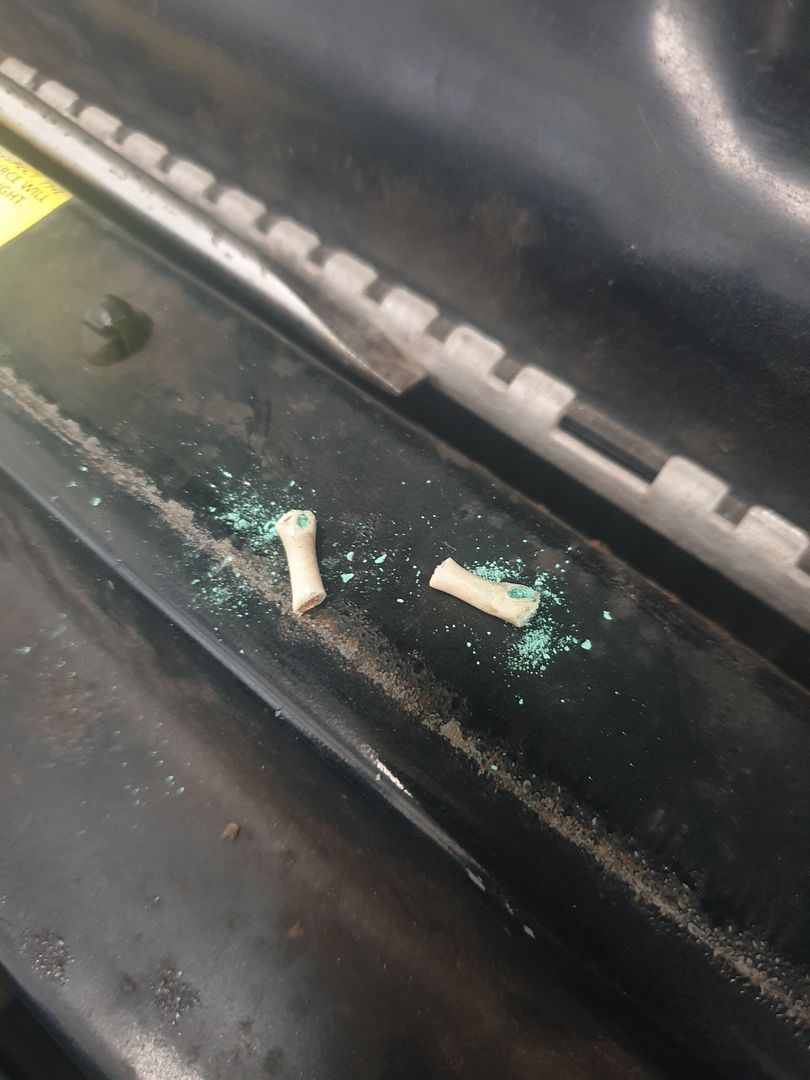 I cut back past the 2 wire join to get to good clean conductor, added in new wire (red) to the fusible link, soldered and heatshrink.
The moral here is that multimeters sort of lie, you can have voltage showing even through a corroded wire and think all is well, try passing a decent current through it and it won't play ball. Glad I found this in the comfort of the workshop and not on the roadside. Truck back to making purring vroom vroom noises again.