Joined

Jan 20, 2021
Messages

430
Well, the on/off, will he/won't he saga with my Colorado continues:
I'd taken the batteries out and left it parked up at the end of our lane since about the end of December, when the MOT ran out --planning to get tore into it when the warmer weather came along. So, yesterday i thought it was high time to bring it up to the house, give it the once over and remind myself what needed dong for the MOT. I fitted the batteries and she fired up first turn of the key. Yay!
Unfortunately, that's where the good news ended. Those Toyota lads may build indestructible engines and trannies.But, as all of us Land Cruiser owners know to our cost, they don't seem to have heard of rust prevention. I already knew that my truck needed welding on the chassis rails either side of the fuel tank...
PASSENGER SIDE
DRIVER SIDE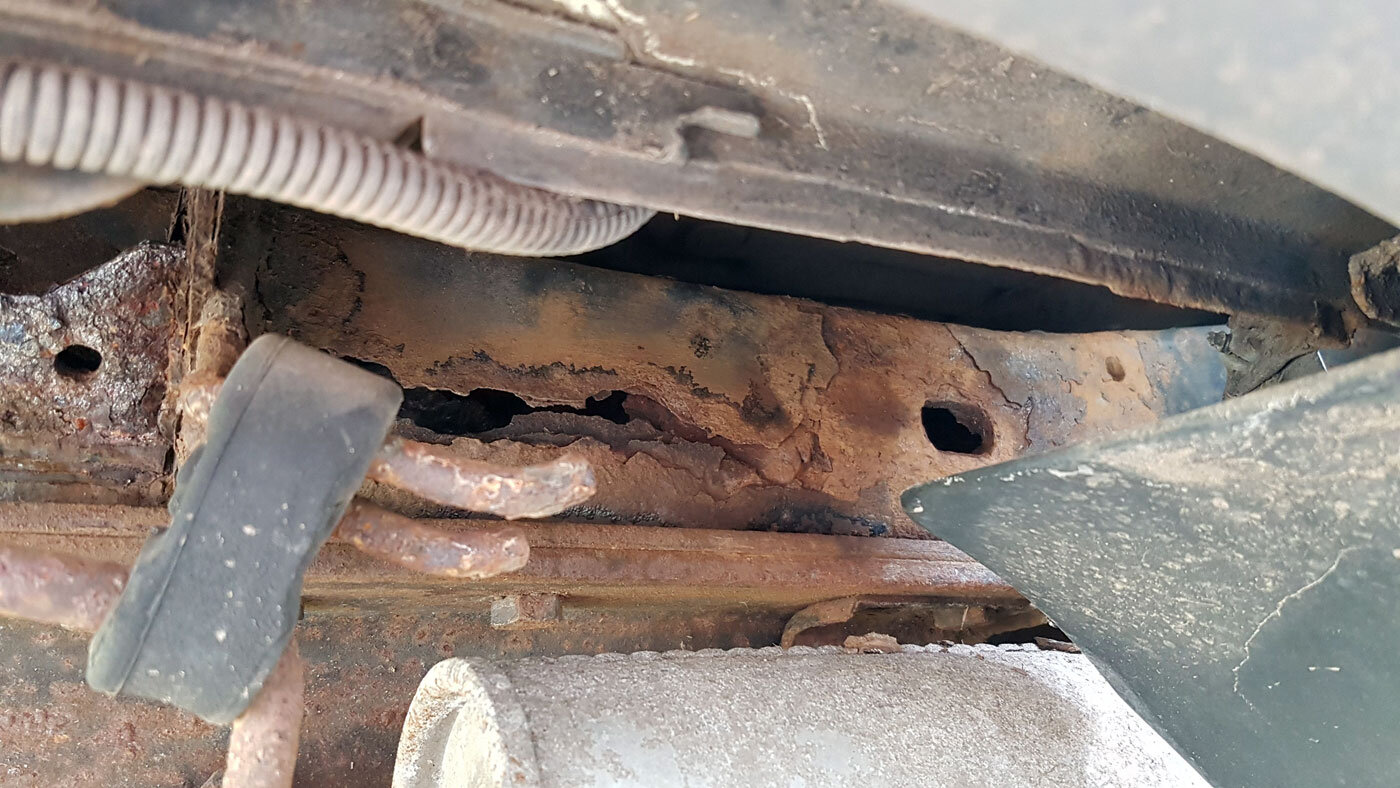 But [at least previously] the rear axle mounting towers were sound. However, when I had a crawl underneath today, I noticed the following...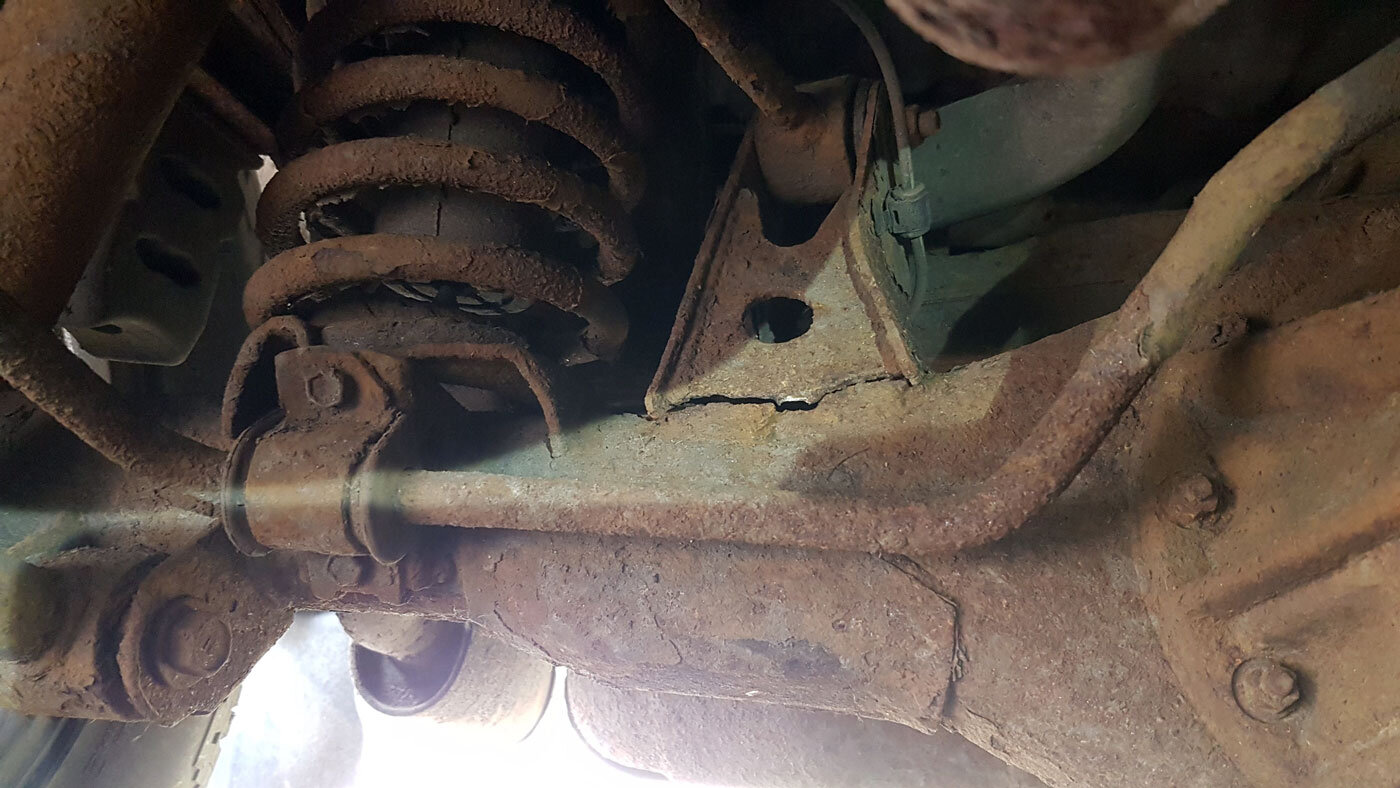 I think the expression rhymes with "Rollocks"!
Anyway, given the fact I've got no garage or workshop facilities and have to work on the motor in the lane opposite my house, I'm going to have to throw in the towel on this one. If it had just been the two chassis side rails by the tank, I'd have trusted it to my crappy welding skills, But something structural like an axle mount tower is beyond the level of my confidence in my abilities. So the old gal's gotta go.
If you want to know the ins and outs of this vehicle, you can do a search for my various posts on the forum. But a quick the Good, the Bad and the Ugly:
GOOD
* Engine is good. Around 220,000 miles. Starts first turn of the key and runs with no blowback, no overheating, no smoke.
* Auto tranny is sound. Fluid flushed last year using top spec ASIN fluid.
* VX model. So has all the posh gubbins, like electric sunroof, leather heated seats, heated mirrors, etc. etc. Pretty much all of which is working.
* Did the LBJs last year, after I bought it. Genuine Toyota replacements
* New LSV last year.
* Coolant flushed last year
* 2000 reg. So tax based on engine size, not emissions.
BAD
* Chassis rust [see above] and general surface rust underneath. Sills also need patching. If you've got one you'll know the score.
* Tyres are crap. A mis-matched set from the PE box. One of them is balder than Telly Savalas and the spare has a slow puncture
* Front end has had a ding at some point so the cross member that the air con rad sits on is bent back a bit: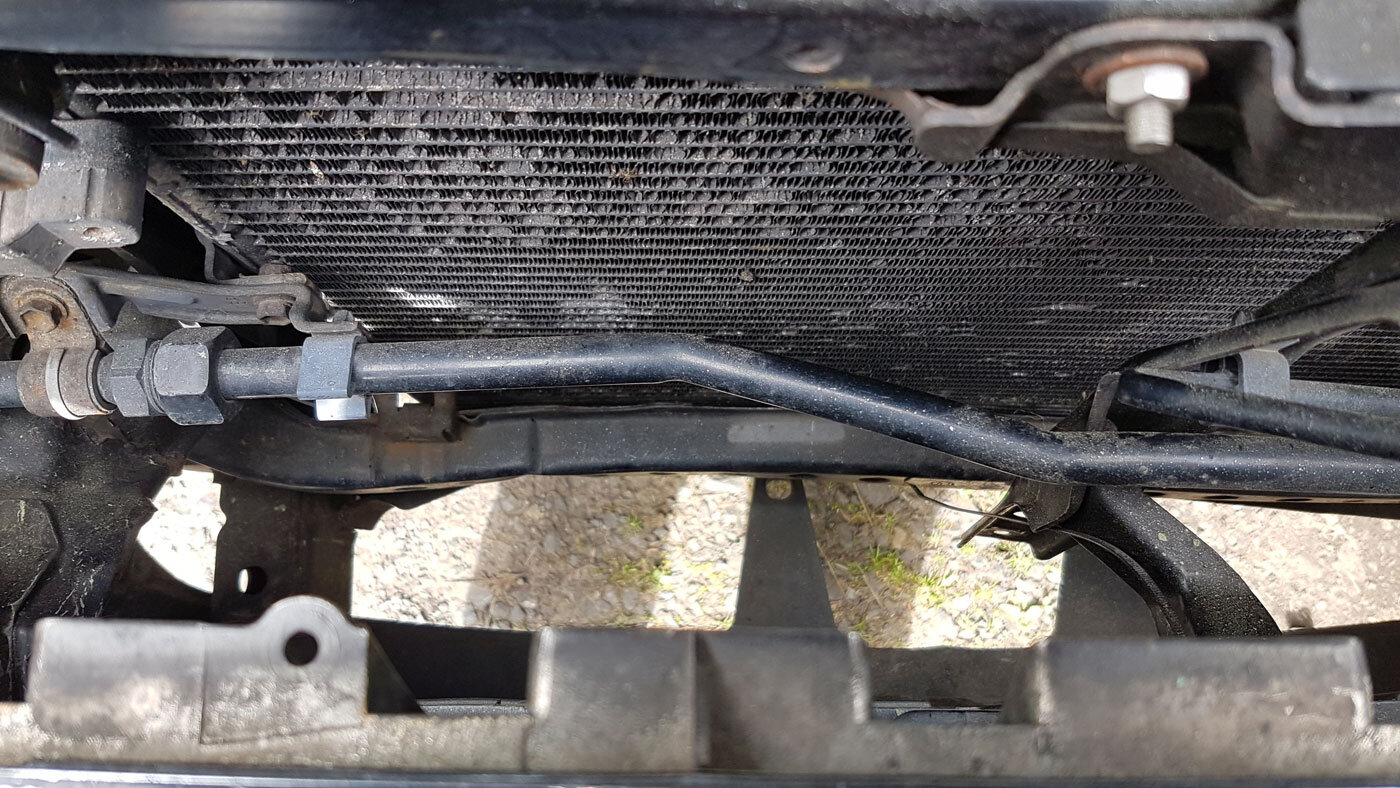 ...as a result, the bonnet catch mounting [which attaches to that cross-member] is cracked and really temperamental. Locks when it wants to. Most of the time doesn't. Similar state with the front plastic grille /headlamp surround. Some plastic tabs broken off, so held together with that perforated metal strip stuff.
* Rear diff --was working when I bought it. And last time I used it [before Chrimbo]. But I tried it today and it seems to have seized in the intervening ,months. I'll have a look at it and see if I can free it up again. Coz it was working up until quite recently, so hopefully just needs a bit of persuasion.
UGLY
* Driver's seat a bit tatty.
* Paintwork is dull
* Lacquer peel on bonnet
* Usual minor dents and dings all round you'd expect on a 23 year old vehicle
Couple of external pics: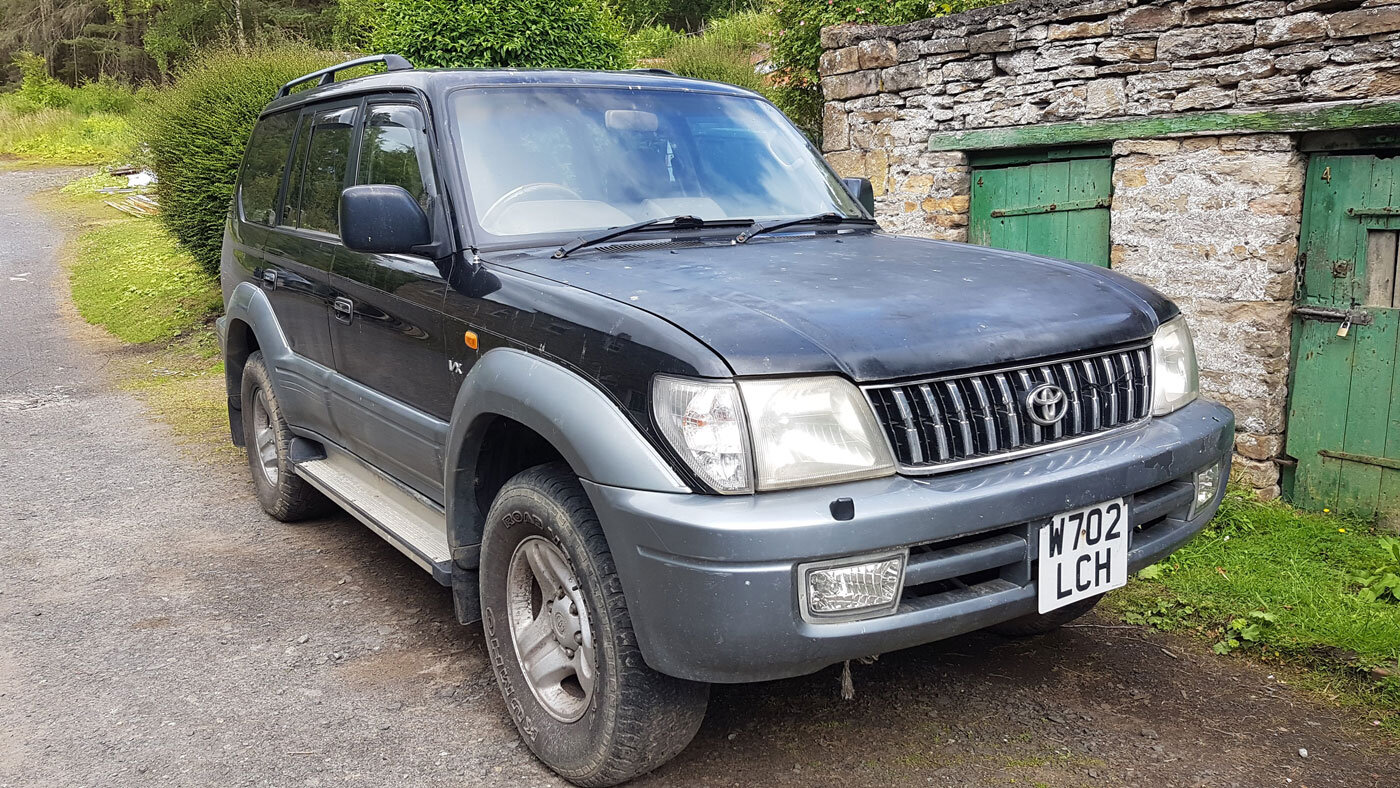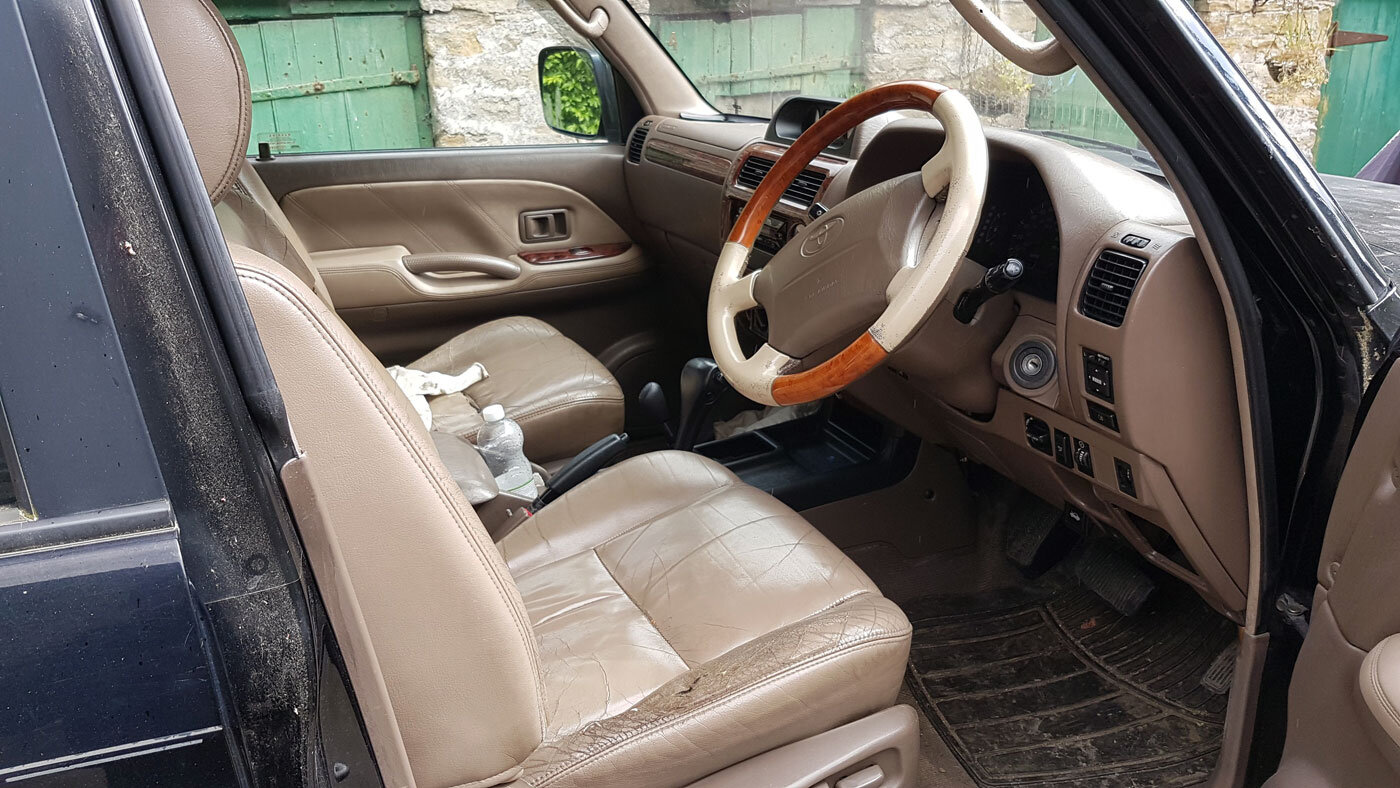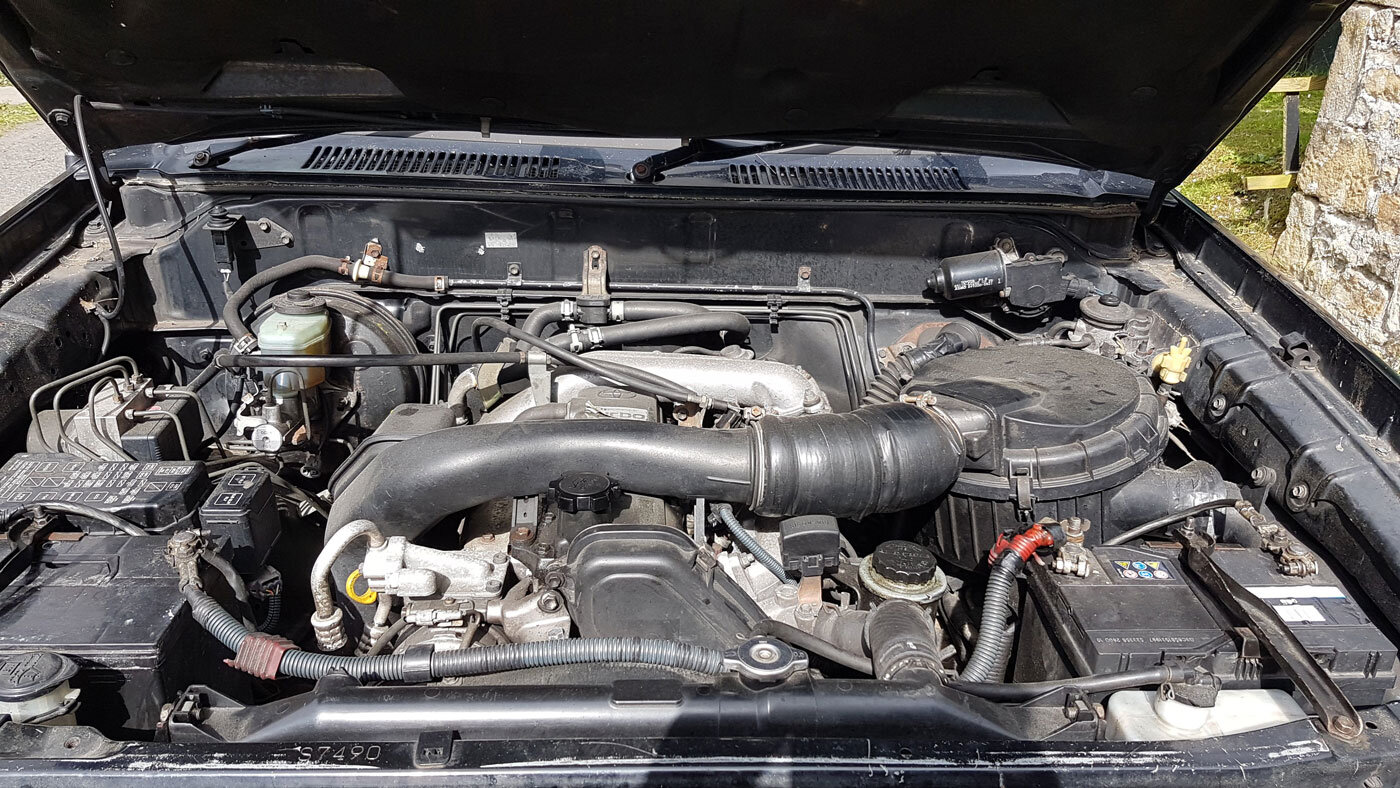 Let me know if you want pics or vid of anything else and I'll stick them up.
It starts first time and drives spot on. But given the lack of MOT and the crappy tyres I'd strongly advise trailering it away. I'm based in Northumberland. About 10 miles outside Hexham.
Difficult to price something like this up. Especially with the mad state of the world at the moment. But I'm looking around
£1750
ONO for it, which I think is pretty reasonable as, even though it's too much for me to take on between now and winter [when I'll need a 4x4 out here in the boondocks], it's mechanically sound and would be a pretty good starting point for a resto project, for anyone with a garage or workshop to tinker in.
Last edited: