Well-Known Member
Supporter
My 1996 1FZFE 80 has got to go, my original intention was to run two Land Cruisers one for going off-road and one as a daily driver but that is not really economically viable.

plus it's a bit of a squeeze trying to get two Cruisers into my garage, so I need the space.
I was originally hoping for £4500 but all offers considered.

Viewing always welcome, I'm at home most days.
Unfortunately there is no service history, there is some paperwork, but I was told by the previous owner who owned a company that dealt in huge cranes that he had it serviced by his own mechanics. Tax and MOT'd until end of June although I've mislaid the MOT and log book certs.
The wheel arch extensions are scratched but fibre glass is not cracked or splintered, some bad scratches but could be resprayed easily, there are no dents, there is a scratch on the roof at the end of driver side gutter, it had a full service at 164540 miles (Julian Voelcker), current mileage is 171455, so that's only 6915 in the last year.. From what I can see underneath the chassis is clean, no rust, just normal dirt. I'm pretty sure it has never been taken off-road, certainly not by me.

The rear diff-lock doesn't lock but the motor can be heard running (was checked by Julian V) who says it's probably lack of use. Aircon is working well.
The LPG system (certificate present) will give you more affordable motoring, it does between 13-15 on petrol and 12-14 mpg on LPG depending on the weight of your right foot but with LPG being roughly half the cost of petrol that's the way to go. Engine has Flashlube system fitted.
Before I bought this one I got a quote for fitting LPG in case I found a suitable Land Cruiser without, the quote was £2000.
I have fitted a front winch bumper (but no winch) and rear spare wheel carrier bumper both of which you could knock down walls with,

There is a 6 CD multi player located in the boot but I've never used it (I have my iPod)
It has a Clifford category one alarm fitted and a Parrot hands free phone kit which also controls my iPod (iPod not included in sale)
There is a little glitch with the LPG level indicator in that it sometimes reads empty when it's not but I get at least 200 miles per 80ltr the tank is 100ltr but you can only get 80ltr in to allow for expansion, the best I've had was 250 to a tank full, so if you zero the trip meter when you fill up you can keep track, when it does actually get low on gas there is a loud alarm to warn you. Also sometimes when both tanks are filled the petrol gauge will read empty, a bit off-putting until you're used to it, but when you switch back to petrol the gauge will eventually respond.
The comparison between this 80 and my red one? This one is much quieter engine wise and road wise and much faster and is less rattley on the road, but then my red 80 has tougher suspension.
Before I bought I did have a check done by Mycarcheck.com, I have the result they sent me which said all clear, nothing to report.
The exhaust had a leak but was repaired last June and has been quiet since then.
Apart from front and rear bumpers and LPG conversion everything is standard and all works as it should.
I think I've covered everything, I will let you know it I think of anything else.
Phone on 07769 700722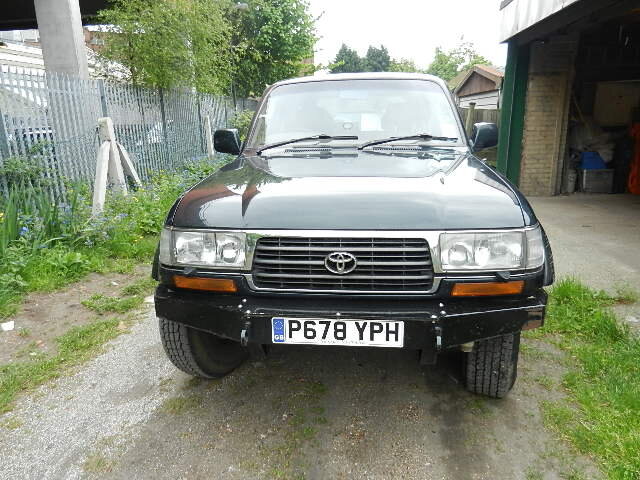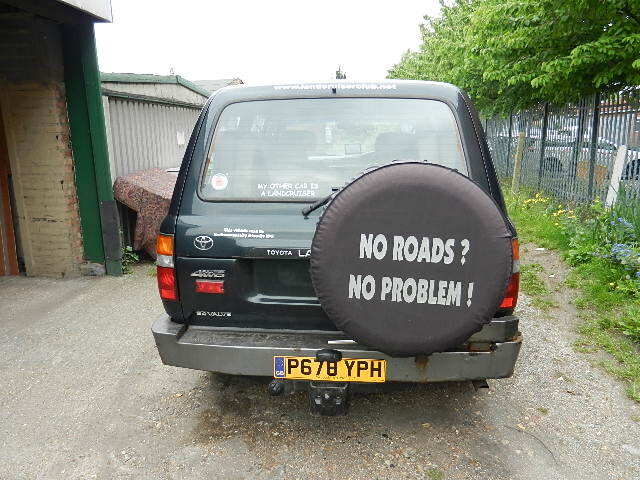 Drivers seat worn in usual place, but leather not split.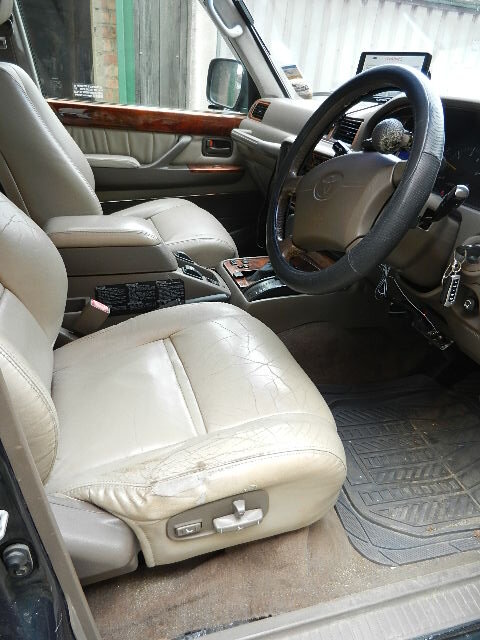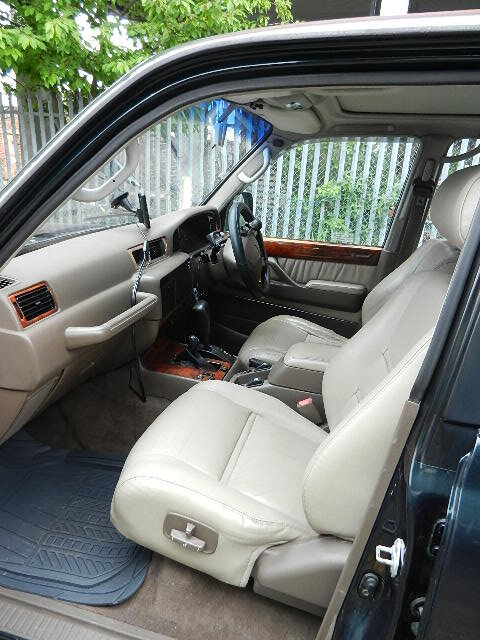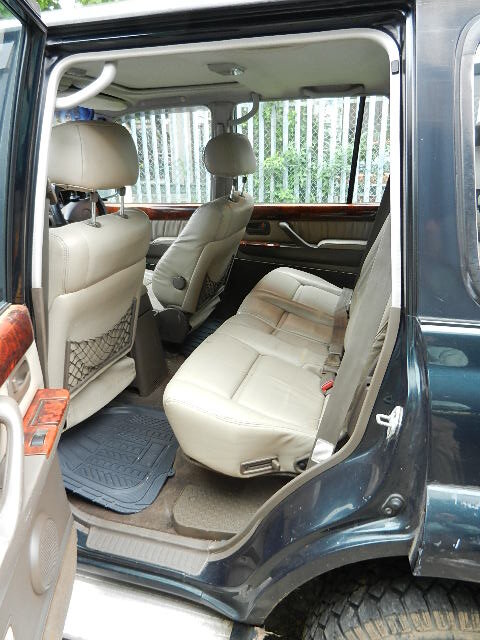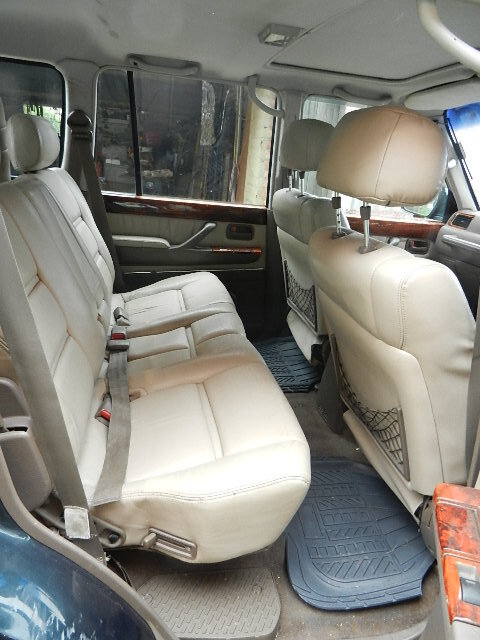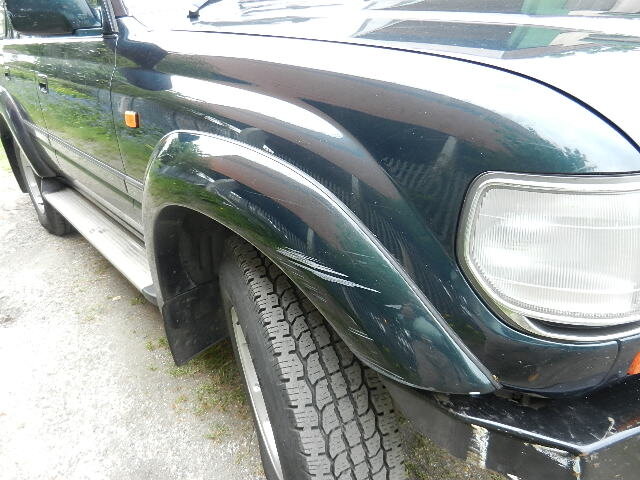 That is mainly reflections on that rear off-side wing extension, not scratches.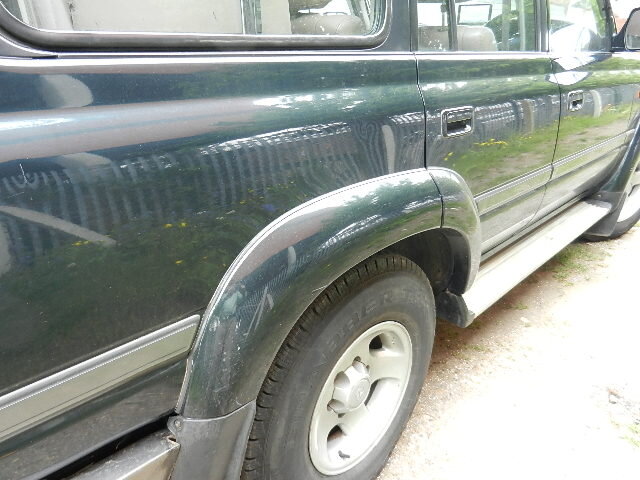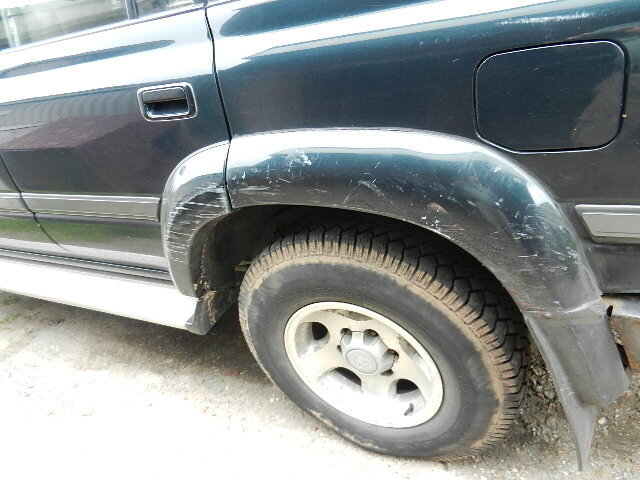 This is the worst scratched wing extension.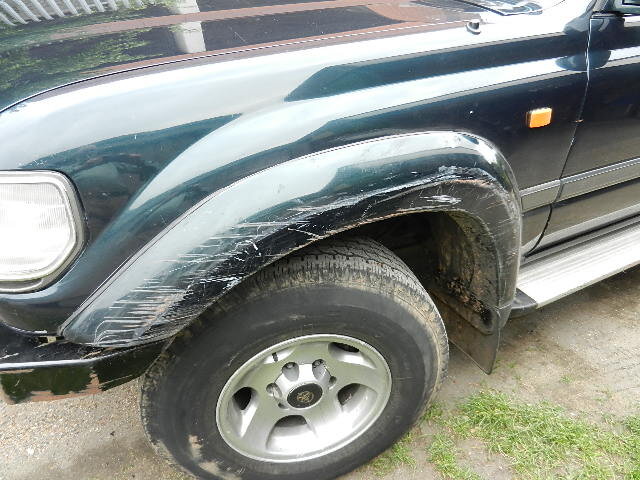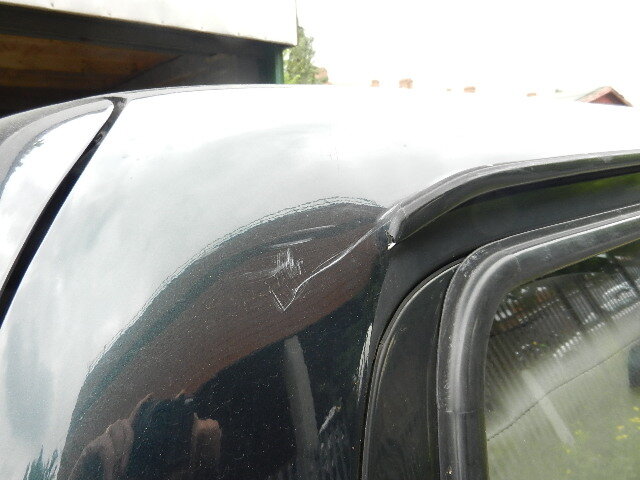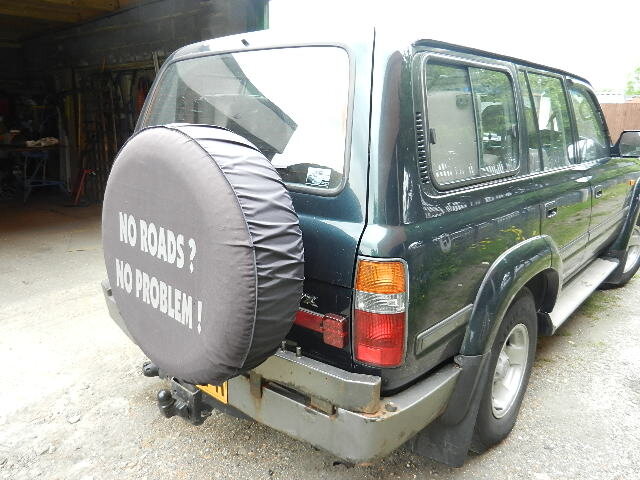 Green really sparkles in the sun, but in this case the camera flash.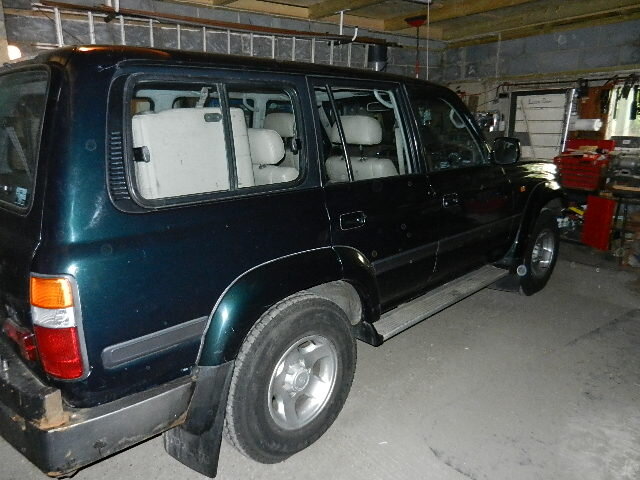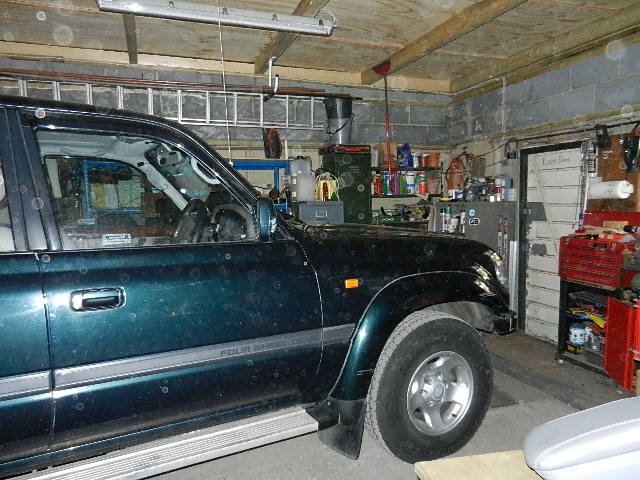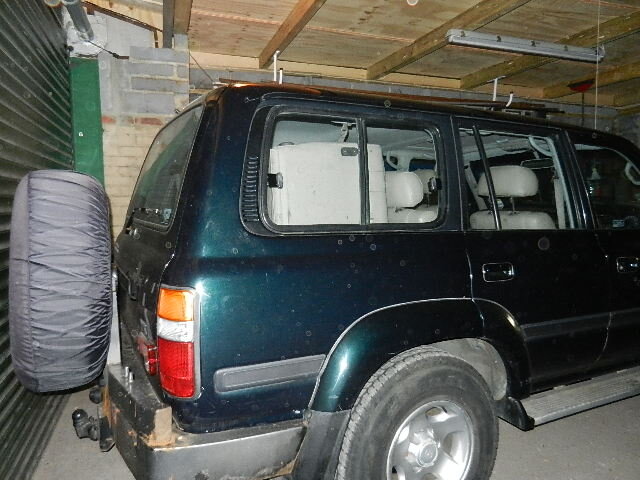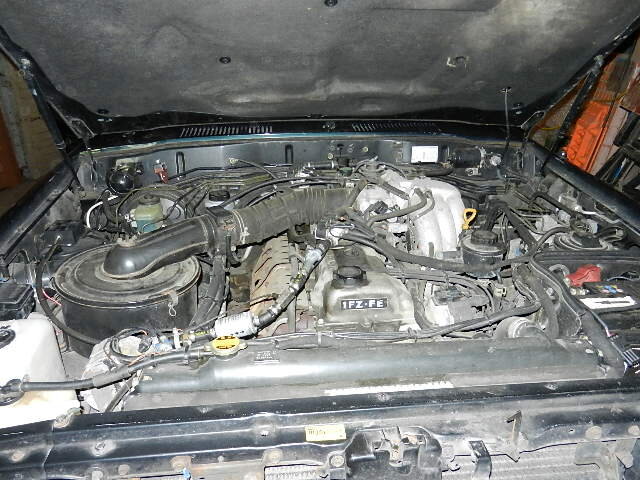 Last edited: