This was imported to the US in around 2004 by my friend. It appears to lived it's life out from Brisbane, being sold new there in 1991. Strange as it's an 88, but all paperwork checks out on mileage.
Would have looked like this right when it sold.
I've fixed it up, rebuilt the engine and tried to find any history on it but I draw a blank after awhile. The VIN is very unique as well as the fact it's an 88, but didn't sell until 1991.
2nd interesting point is year it was sold. So it's a 10/88 build date which doesn't surprise me that it wouldnt sell until 89 at some point...but this didn't sell until February 1991. :hmm: That's a long time to sit somewhere?
4BH is a radio station in Spring Hill, Brisbane
They purchased it at Torque Toyota in red cliffe QLD. Feb 18 1991. Ironically that address is now a VW and Jeep dealer.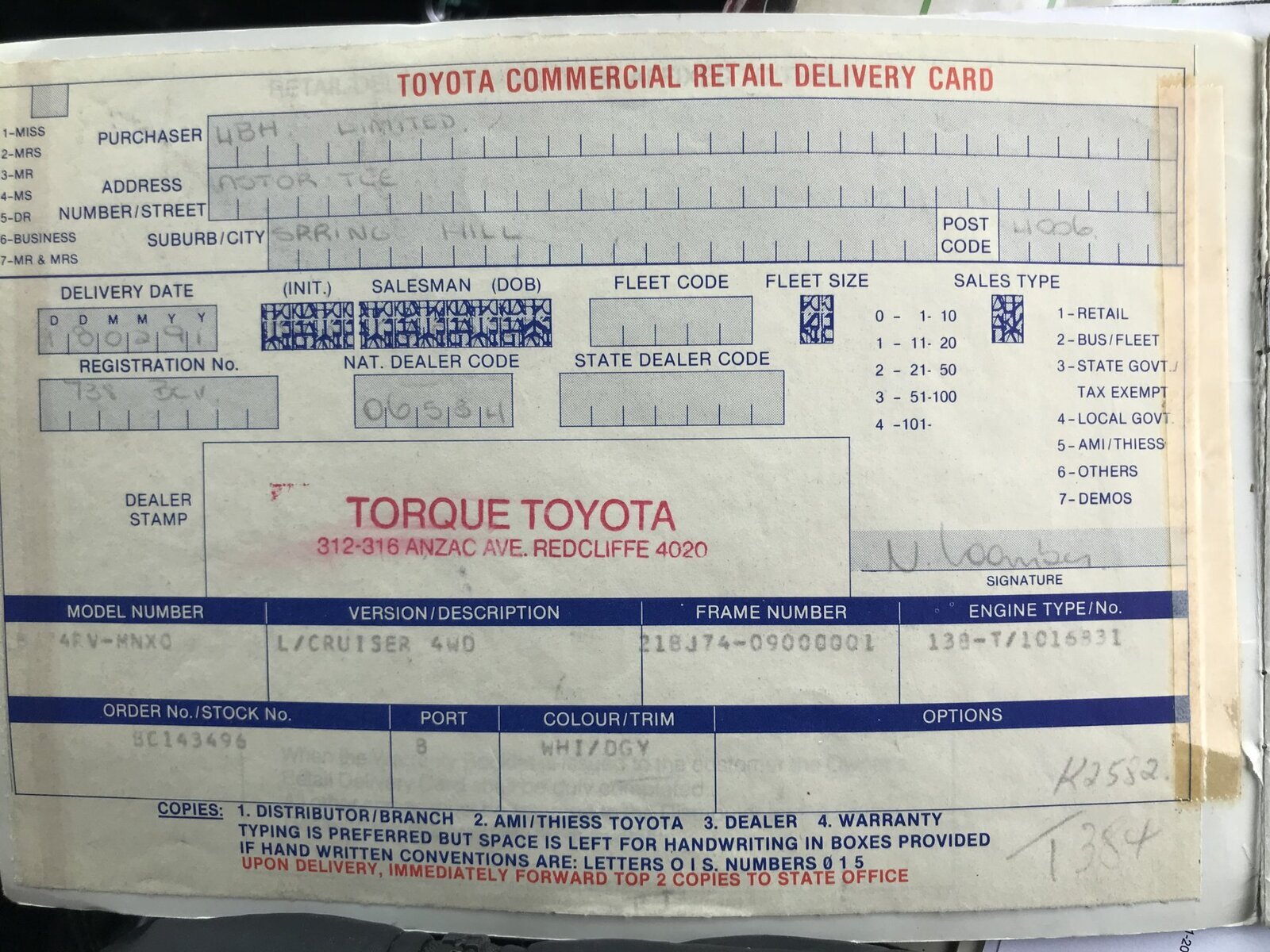 And there the path ends outside of Towoomba somewhere. This thing had been modded for a very long time considering the age of the ARB and the ARB lockers/compressor. Lots of other little cool mods.
anyone recognize it?