Well-Known Member
Supporter
Guru

Oct 7, 2014
11,795
4,805
113
As some of you may already know, I ventured off after Lincombe this year to have my 80 rustproofed.
Rewind to Stratford at the Adventure Overland Show where we bumped into two guys on their stall with an aging MGF as their show car. Edgar and Rob came across as two really sound guys. It turns out they are a start up company, based in Tipton near Dudley, but the product has been around for 30 years and seems to have a pretty good following in Canada where it originates from. And the Canadians really do know about rust, with their cold winters and salted roads they often have a winter car that just rots away rather than the good car they use in the summer.
Anyway, they had 20% off for bookings at the show so I decided to give it a go. Edgar is so enthusiastic about the product he almost has it oozing from his pores, much like the cars he treats.
Firstly Rob cleaned off the underside of the truck with it up on the ramp.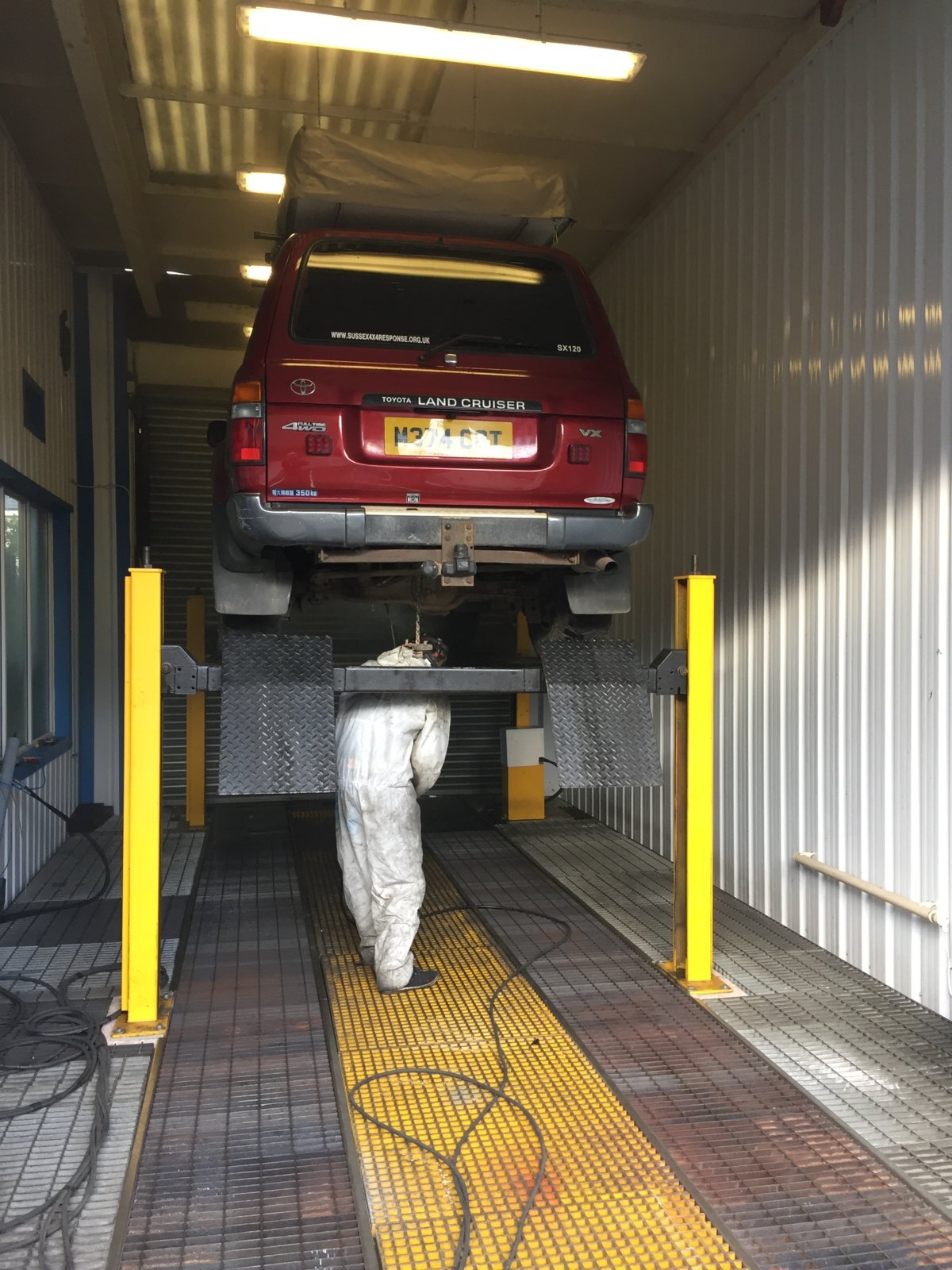 Next, he gained access to top and bottom tailgates, inside rear quarter panels by removing the lights, doors and inner wings and using a metre long ally lance/tube with a sideways nozzle on the end, he admitted a fog of the Krown rustproofer while turning the lance this way and that and slowly withdrawing it.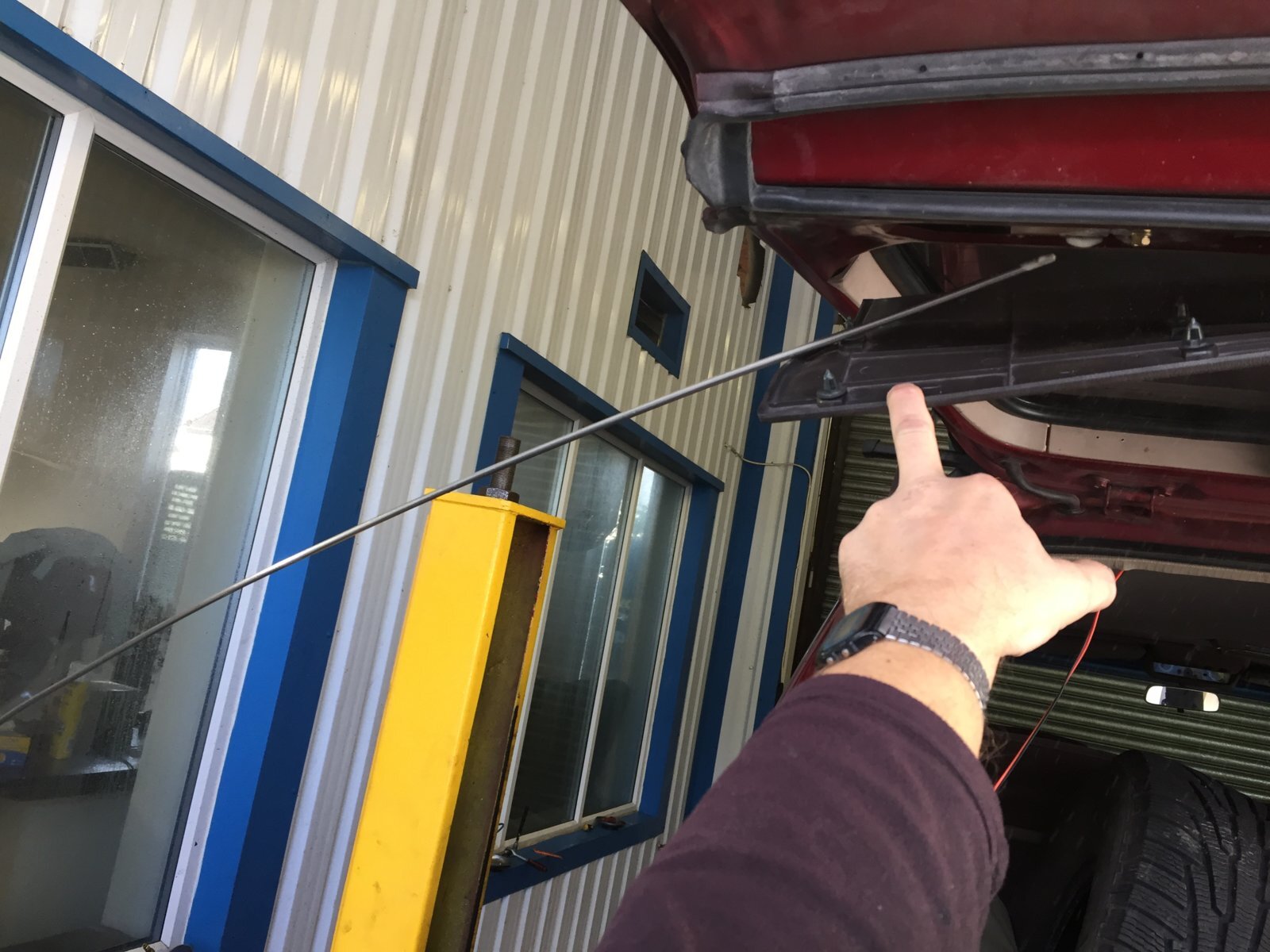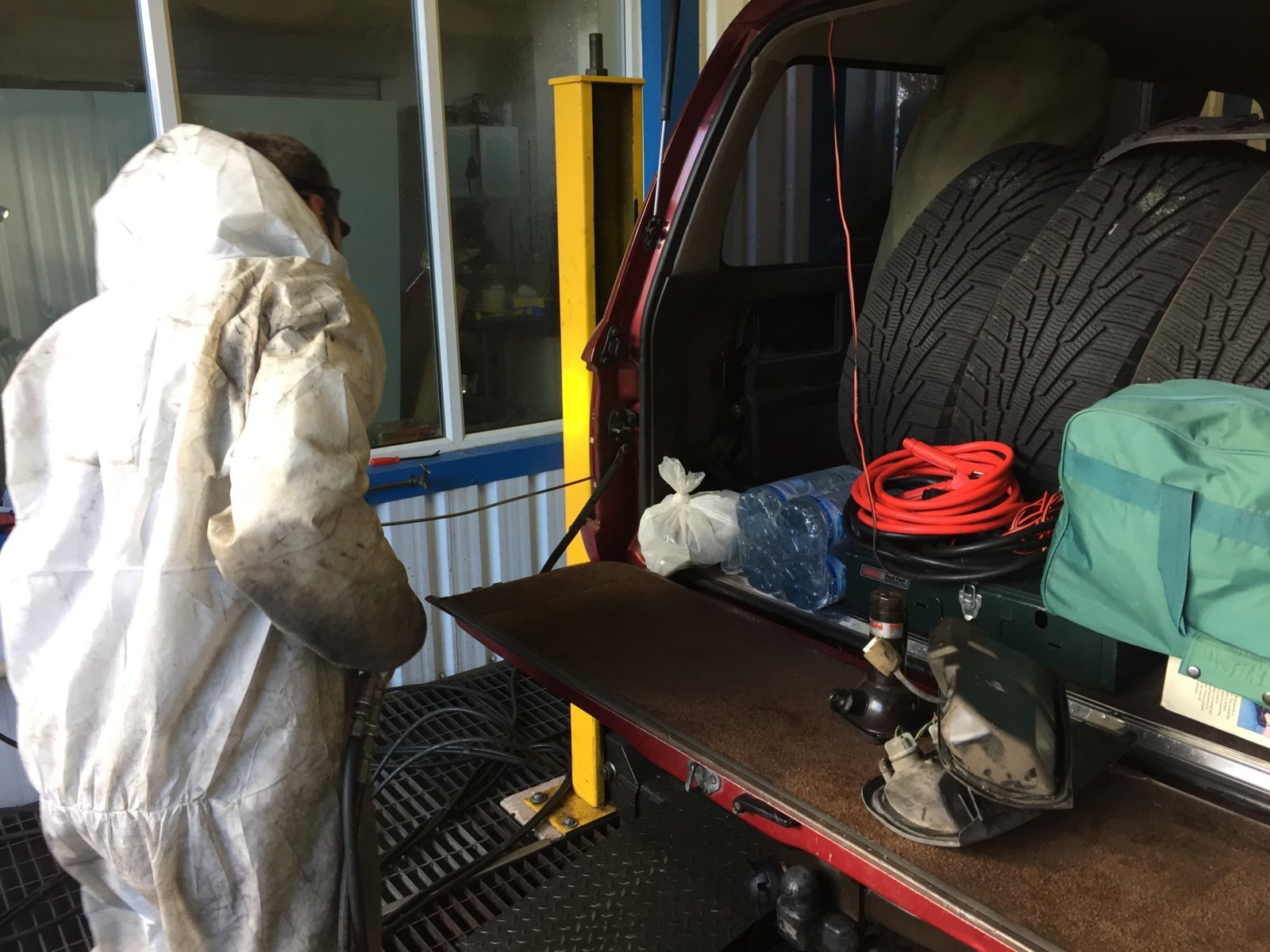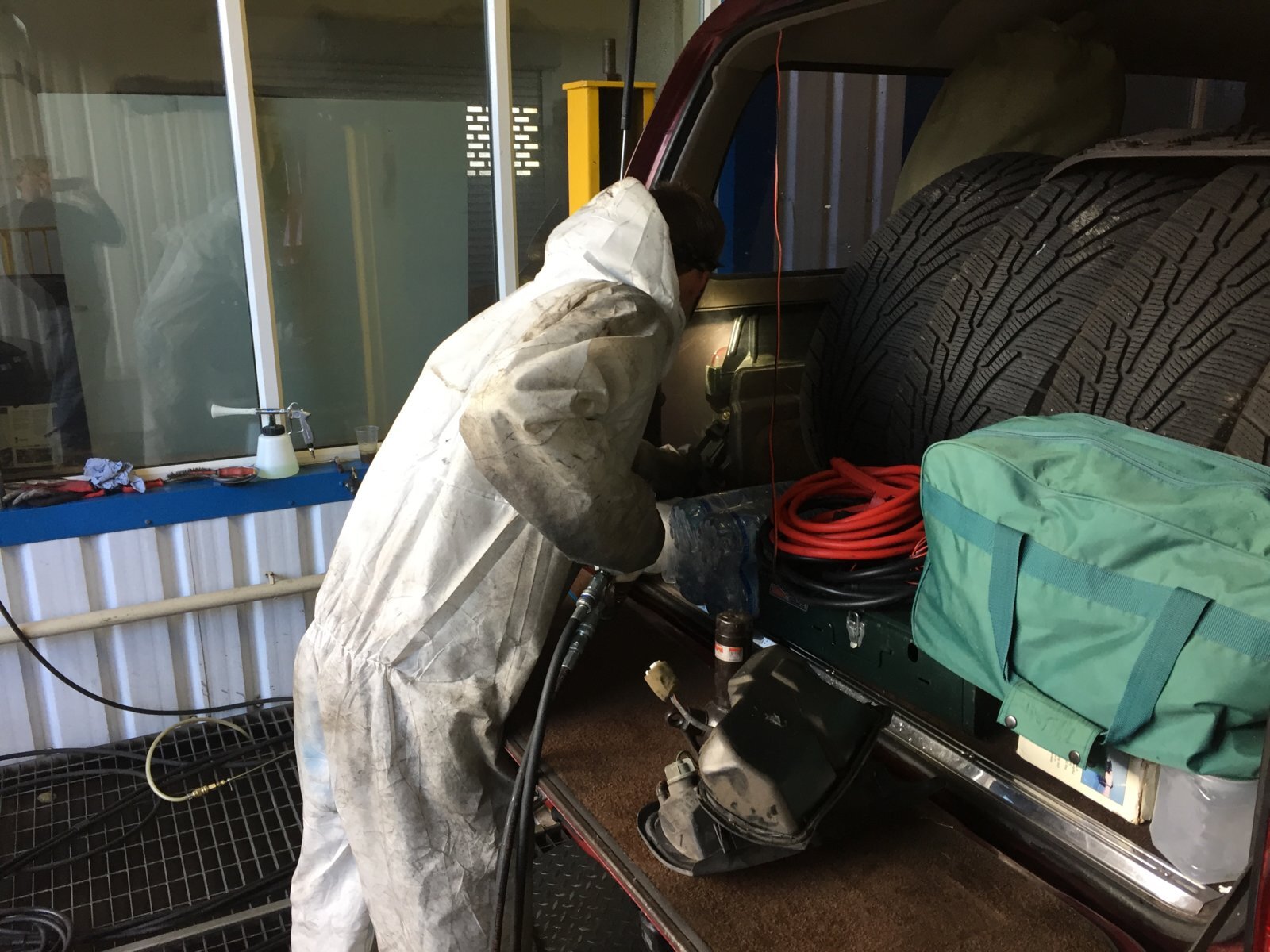 He took his time, 3hrs in total, and with various guns, lances and attachments repeated the process around every door handle, body moulding and protrusion, before coating the entire engine bay in minute detail (not an allover spray and that'll do).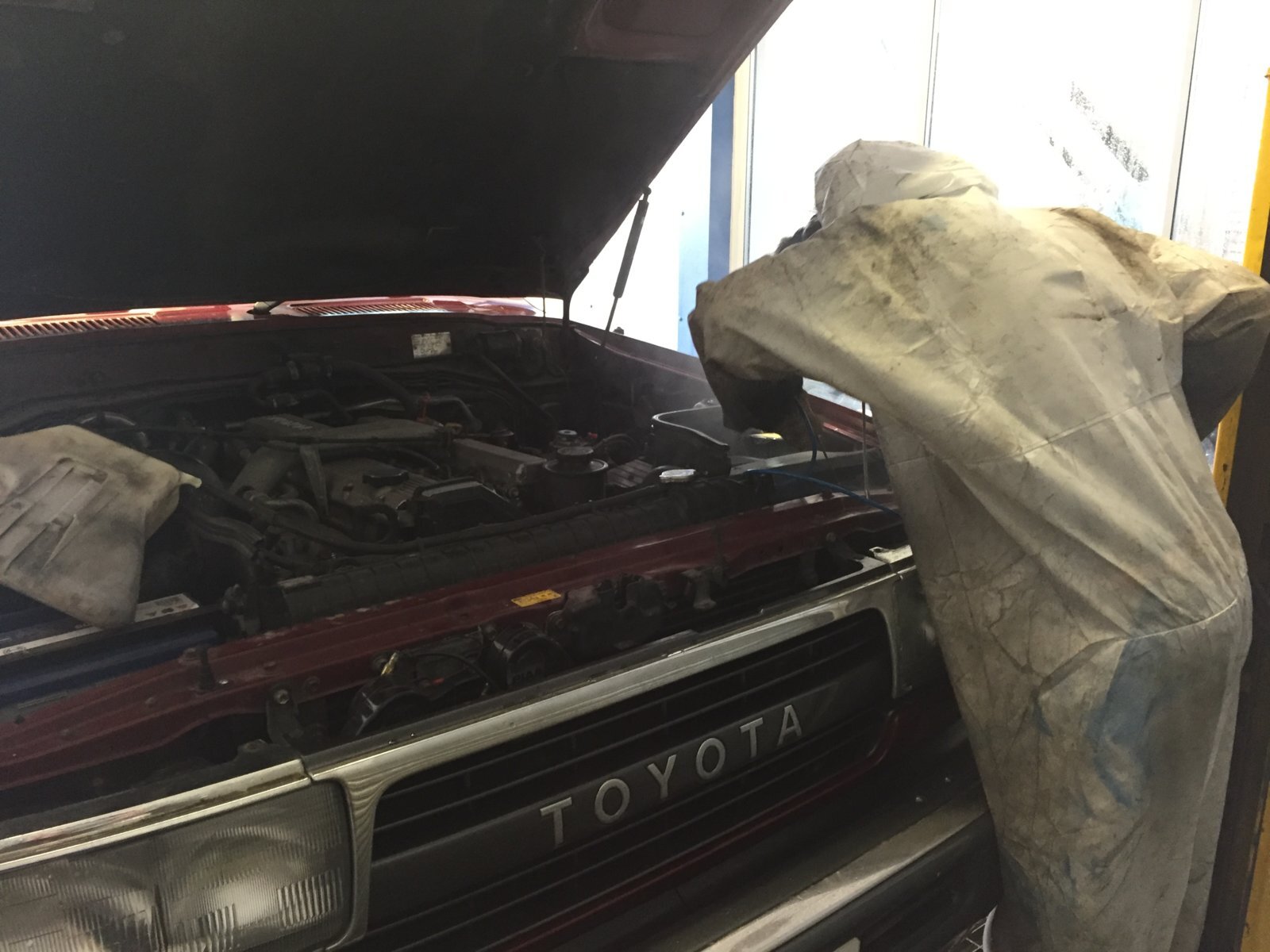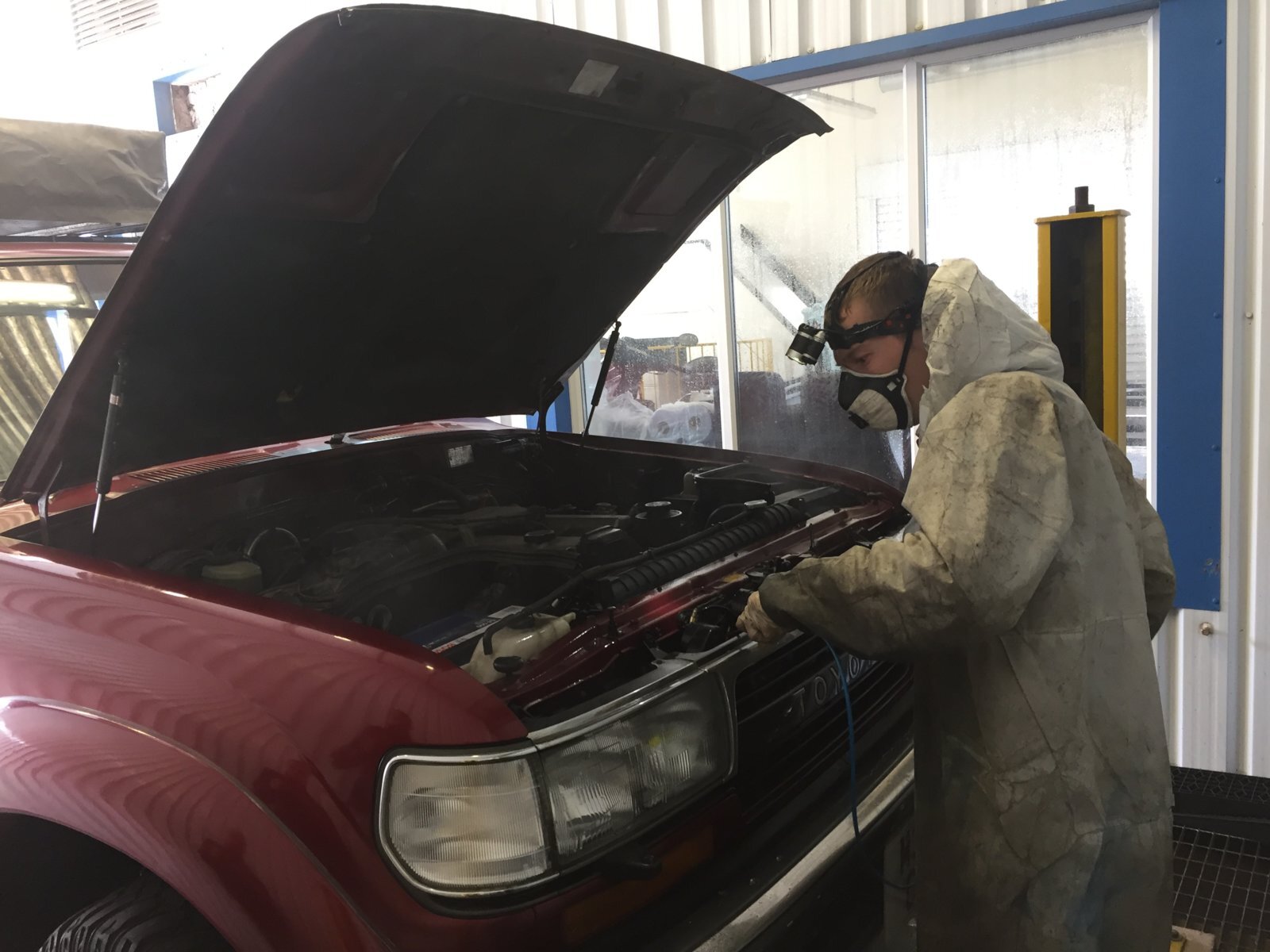 He wasn't impressed by the fibreglass sound deadening in the engine bay saying it could hold moisture but sprayed in behind it as best he could.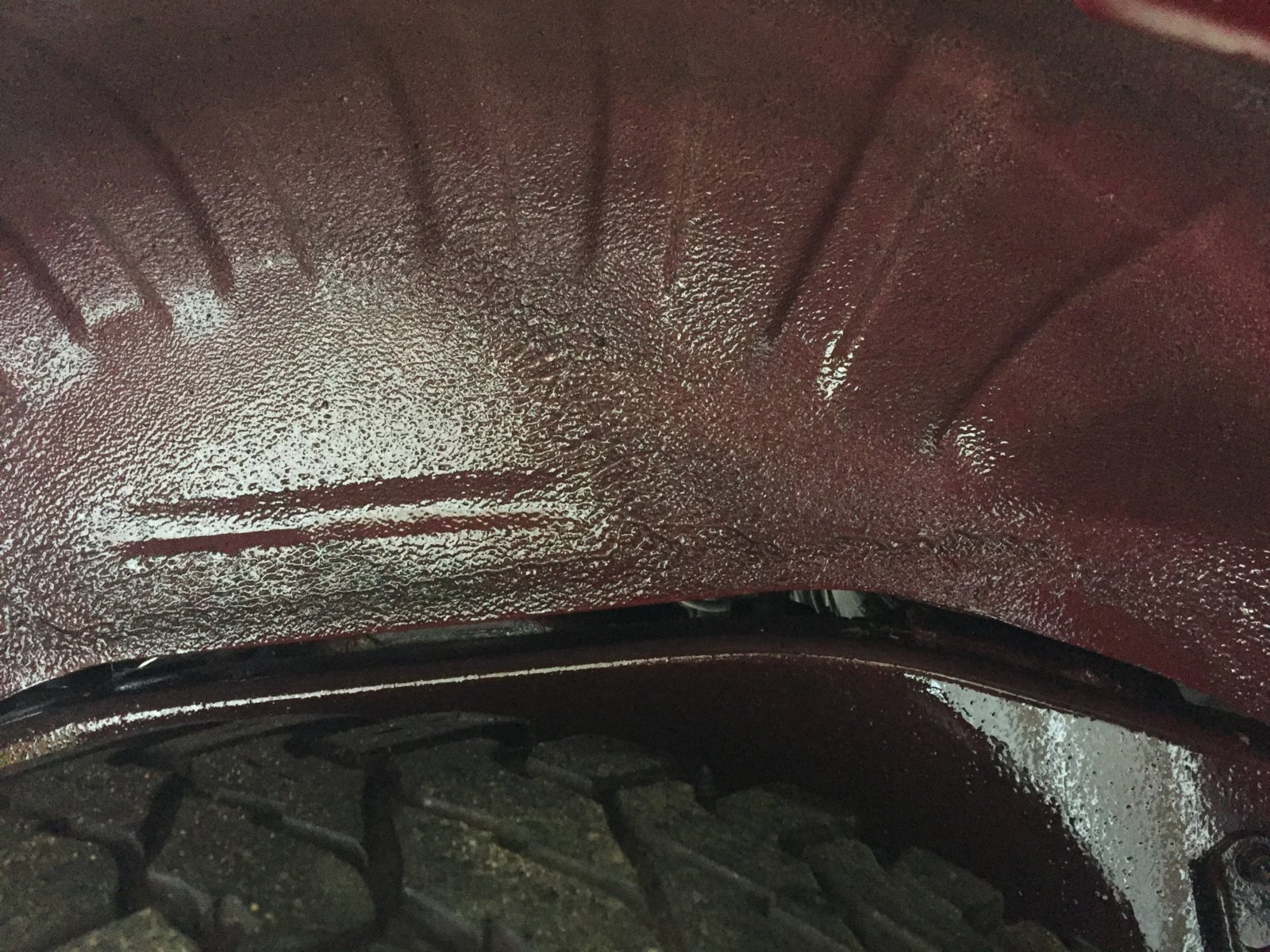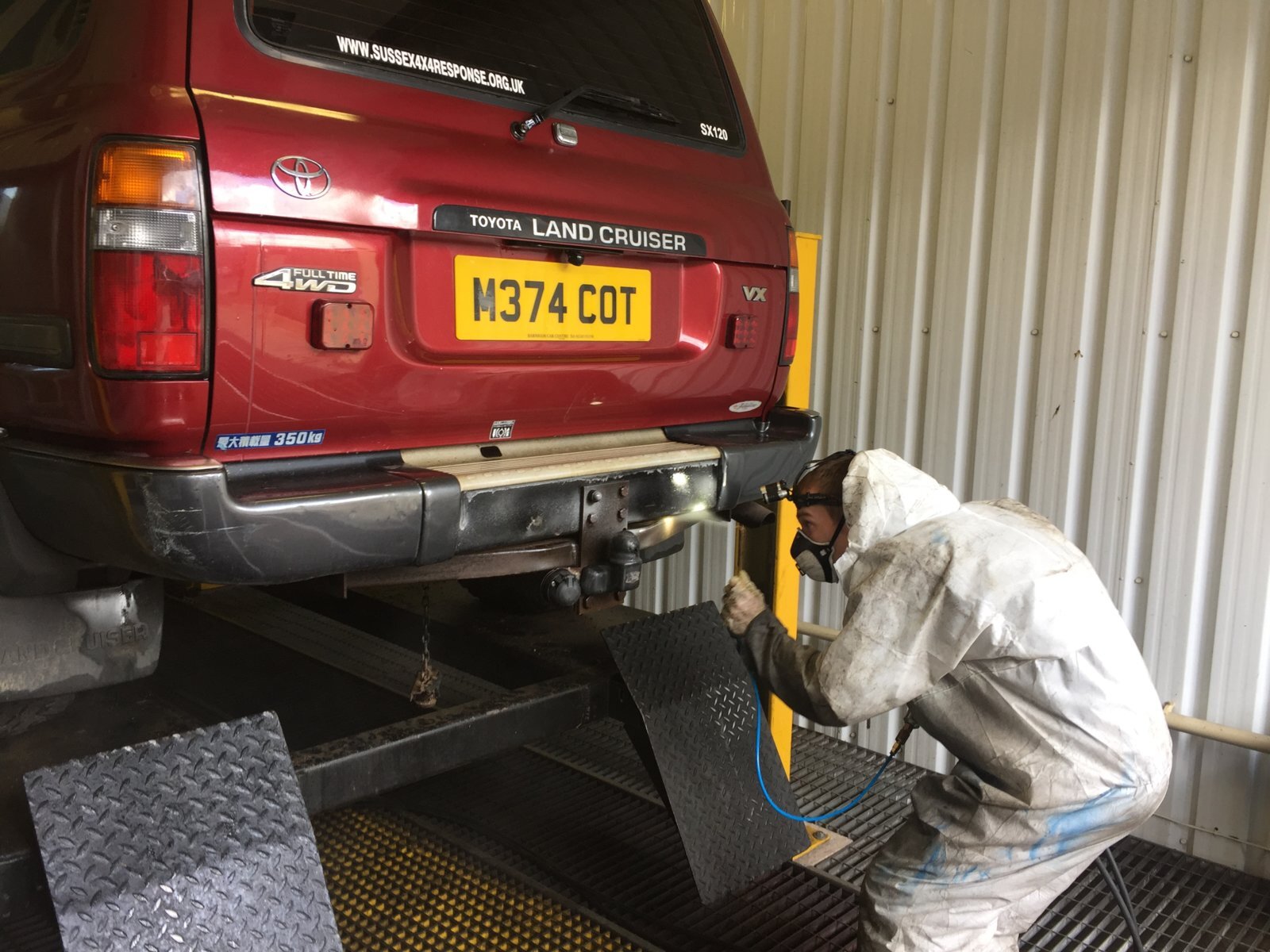 Then he went on to the underside, and with the same attention to detail he sprayed into every hole in the chassis rails, cills, fuel tank guard, everything. All this time I was able to watch at close hand. Rob is an ex bodyworks guy and still sprays cars in his spare time. I got the impression he knew every inch of a vehicle's bodywork.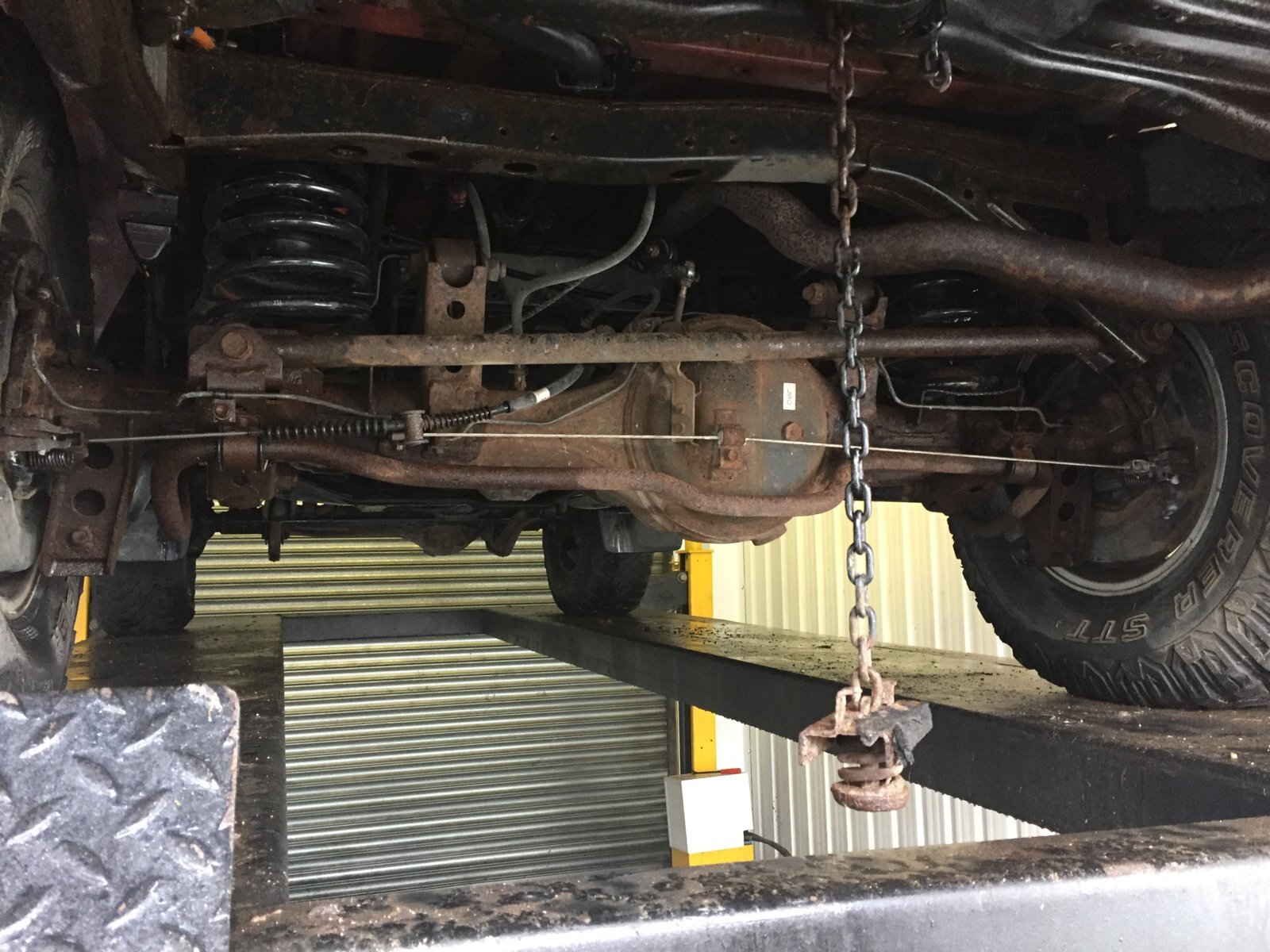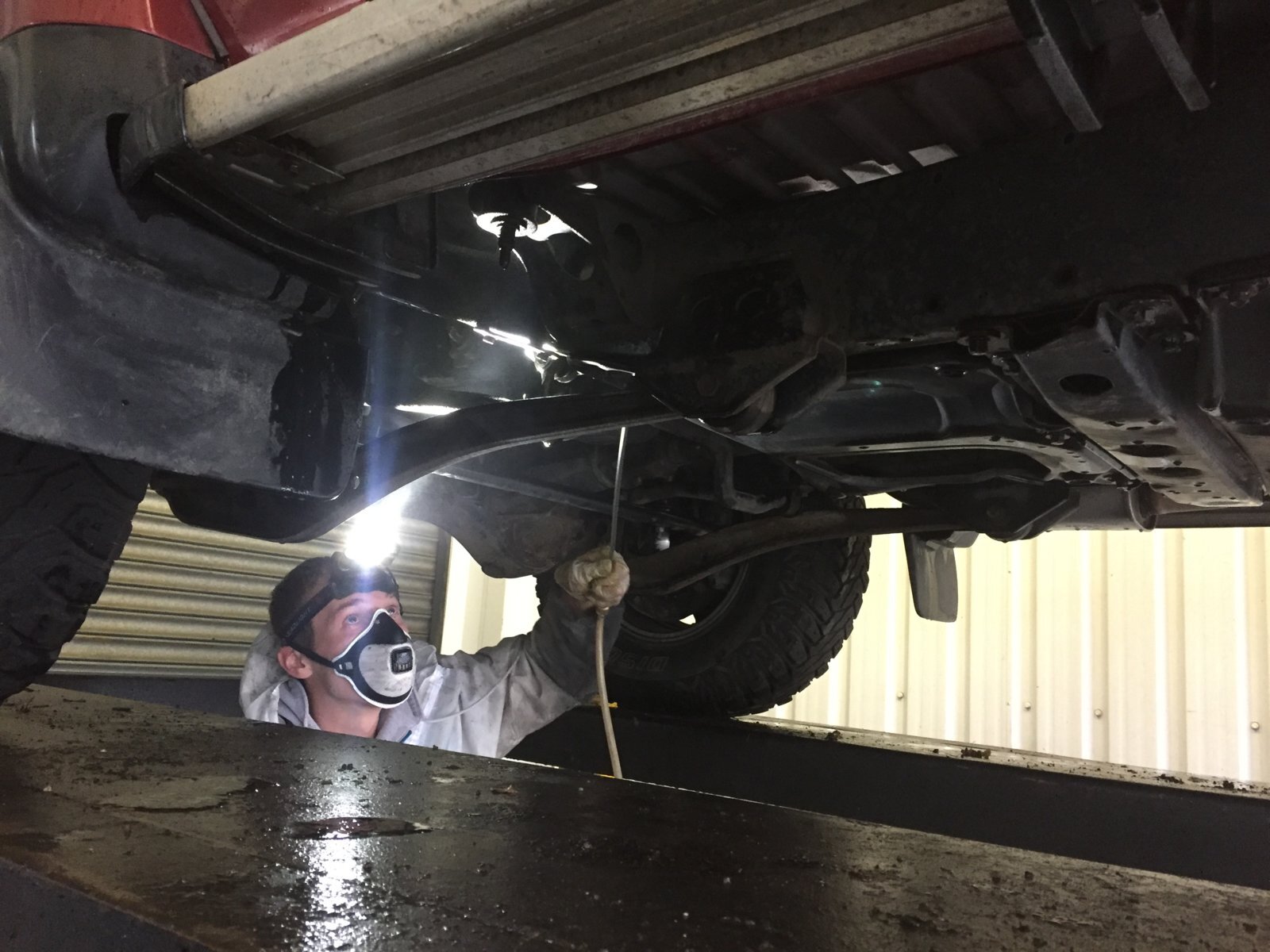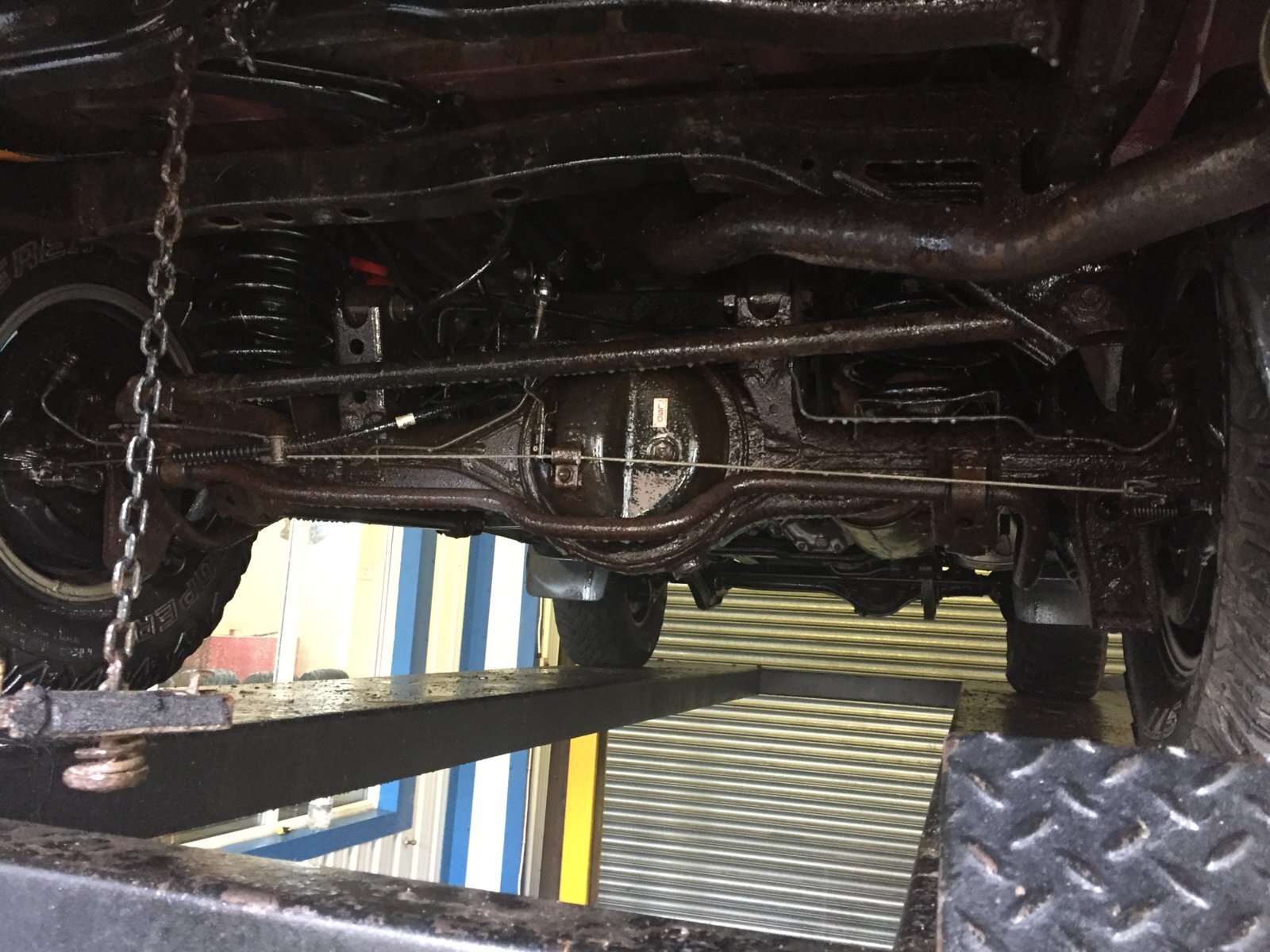 I was given a demonstration by aiming the jet wash at the back axle showing how the water beads and runs straight off.
After all this was done, off the ramp came the truck to be washed off.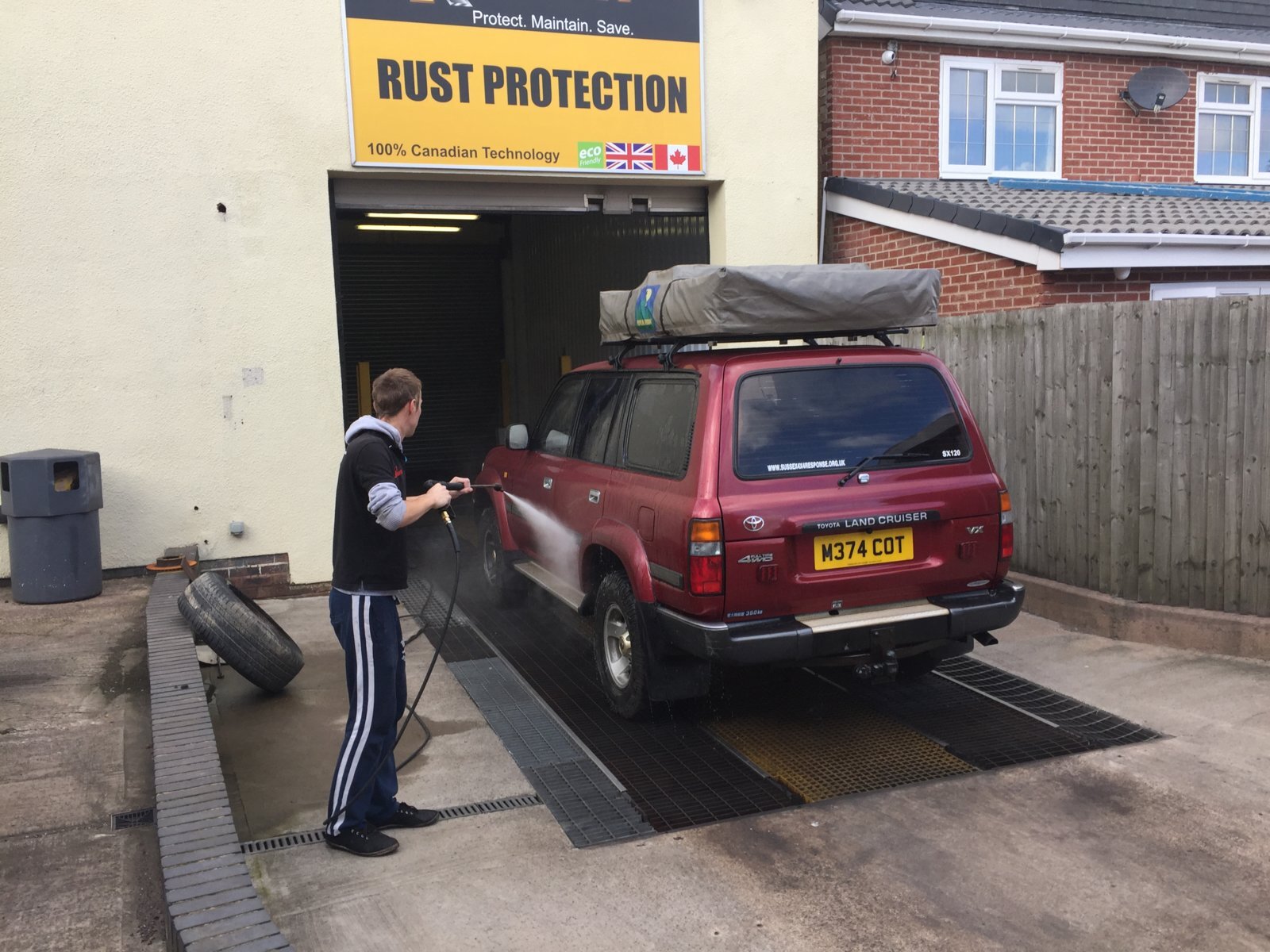 The rustproofer is clear, slightly oily to the touch, mildly fragrant and apparently environmentally friendly (unsurprisingly knowing the Canadians). It turns slightly gel like, not waxy, after a few weeks and will drip from every orifice on the vehicle until this process is complete. Regular wiping is needed, but it is not a problem as long as you know it's there and needs wiping. Brakes and exhaust can be dropped upon and they warn of this, but again it's not really a problem as long as you are aware that the brakes may need to boil off the odd drop. I didn't notice any difference or problem.
So far, I'm impressed with the application. I don't think anybody could have found anywhere on the underside of the truck not covered. If the product is as good as they say, and I've no doubt it is good, then all should be good.
Cost was reasonable at around £330 or so (I got a discount on this for booking at the show). They give a 5 year warranty, mainly against perforation of panels from inside out. This is dependent on a top up at 3 years. (!)
Any item that is replaced, panels mainly, can be re treated for free by making a return visit. One caution- it does swell soft rubber such as door seals and should be wiped off these if it gets on them. It will also creep into panel gaps and seams. Their demo door has three bare metal sections. Treated, treated later and untreated. You can see the fluid creeping steadily across the door over the untreated area.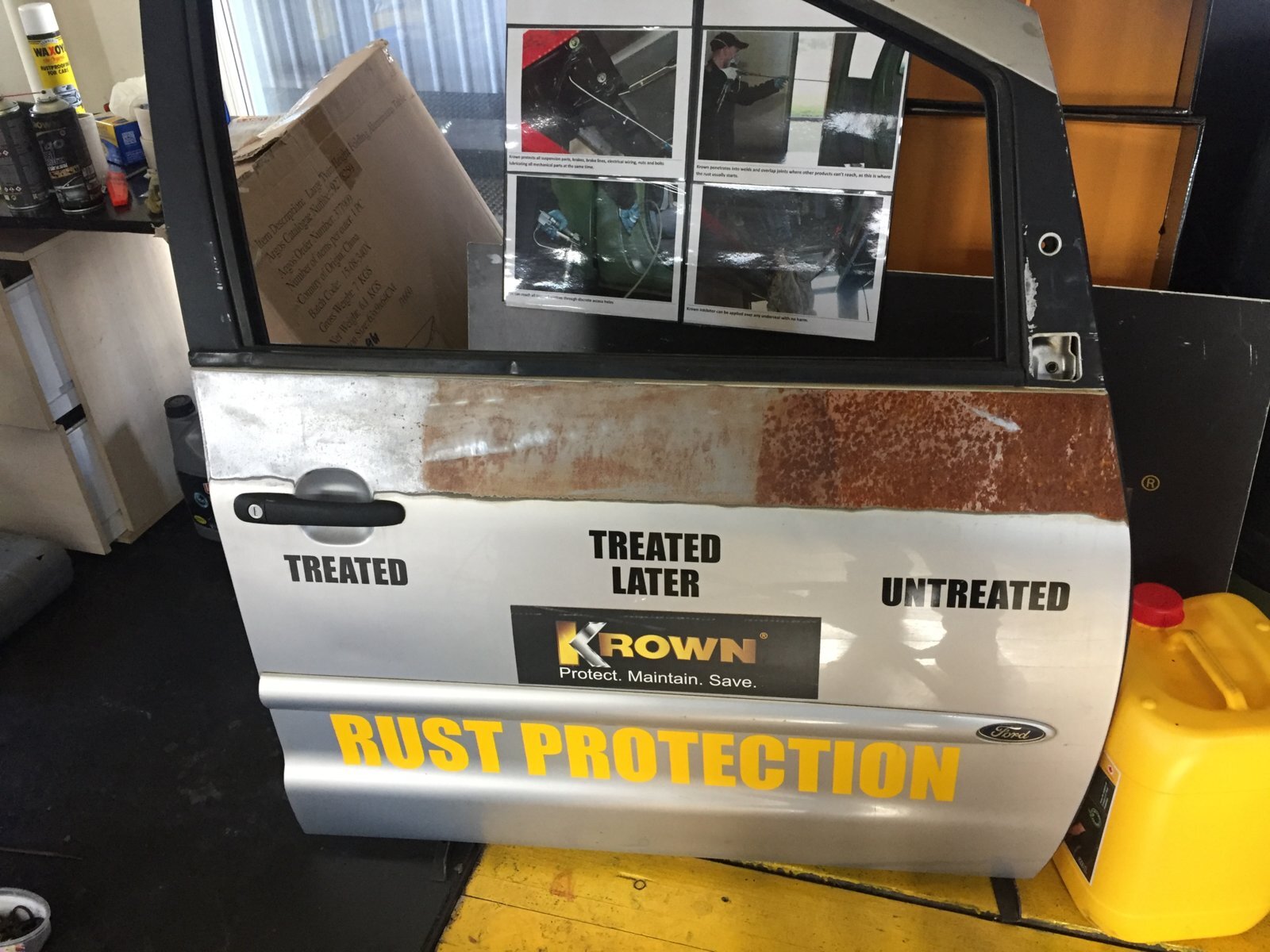 10 days on, the dripping he's lessened but it is still emerging. I'll post on here what it looks like as time goes on.
Last edited: