Well-Known Member
Supporter
Joined

May 13, 2019
Messages

483
Country Flag
On a family day out last Saturday everything went well until we got back to the car and fired it up - sounded a bit rough but nothing too bad. Tried to pull away and it pretty much bunny-hopped along at 600RPM, which faded slightly but still vibrating quite badly at 1200RPM. This was only 3km from home so I decided to drive in 1st/2nd only (automatic) and ease it home. Parked up and just left it as it was dark.
Fired it up the next morning and the misfire was still there. Smelt of fuel in the exhaust so though I would look at the ignition system for starters. Unbolted the three coils on plugs on bank 1 and loosened the leads on bank 2 (wasted spark system), started it up, and it was running even worse. Lifted each coil/lead and only bank 1 was contributing, no change when removing any of the bank 2 leads.
What I did see on bank 2 though was a spark jumping out of the boot onto the spark plug tube. Removed all three leads and all three boots have a burnt through hole on them which since I disturbed them seemed to have got much worse.
Was quite eager to get it fixed so looked online and luckily a local auto parts store had a spare set of leads in stock. Would have preferred OEM but on a Sunday afternoon that wasn't a choice.
Don't know how old these NGK leads were but I do wonder if this has been happening for ages and maybe just not that noticeable if just one cylinder was down at low RPM?
Cylinder 2: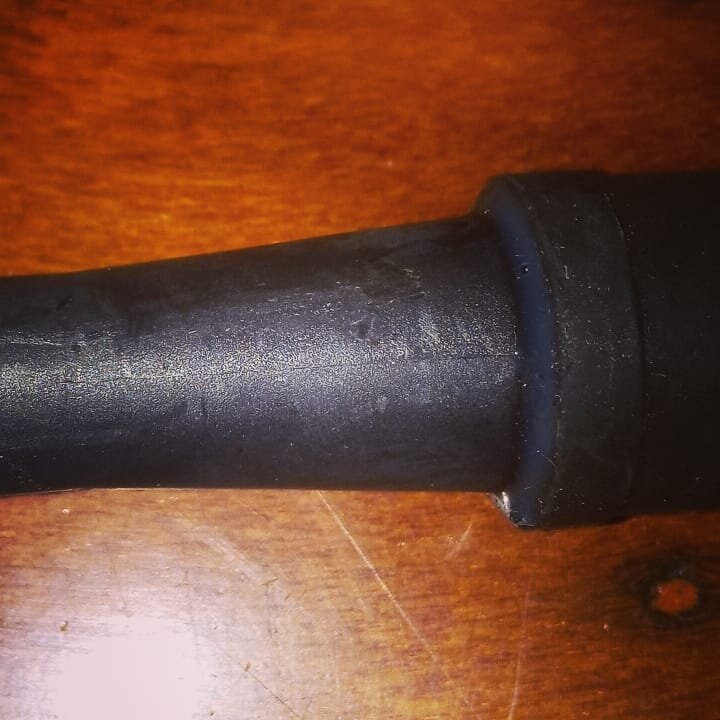 Cylinder 4: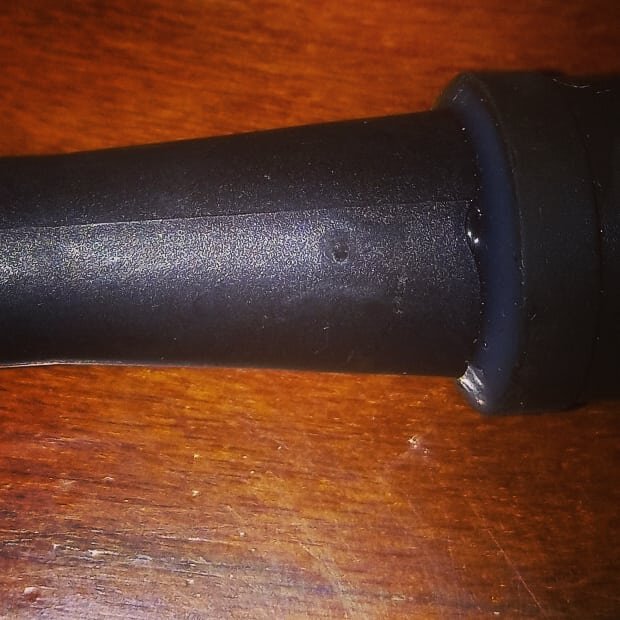 Cylinder 6: