Joined

Mar 17, 2010
Messages

1,045
Hi All, I've been away from the forum for quite a while (apologies), but the tough decision has been made to sell the 105. Long term members will remember the car. I thought I'd advertise it on here first, I know you all have your Cruisers, so probably aren't looking to change, but just incase someone is looking here she is. Please be quick if you are interested, as I will be listing it elsewhere this evening. Thanks for looking.
1998 Toyota Land Cruiser 105 Series (FZJ105RV)
, 4.5cc 6 cylinder petrol engine and automatic transmission.
Combines the rugged mechanicals of an 80 series with the modern body of a 100 series. Rare in the UK, as the 105 was only sold in Africa, Asia, and Australia.
Professionally prepared for outback touring by FNB 4WD in South Australia 2013. Used for touring in Australia 2013/2014, then imported into UK in 2015 by me.
Always stored inside during the winter months never used on gritted roads, so the body is in excellent condition. No rot at all, the underside is 100% solid and as Toyota intended it to be. The interior is also in very good condition having been well cared for over the years. At the Adventure Overland Show last year those who saw were amazed at its condition, it really looks like a vehicle a quarter of its age.
Drives really well, very comfortable for long distance travel, and extremely capable off road with all 3 diff locks, and on board air.
MOT until 15th October 2022.
282,691km on the clock.
Additional equipment fitted:
External:
TJM Pro Diff Locks installed in front and rear axles
. New genuine Toyota crown wheel and pinion gears, bearings and seals fitted at the same time. New wheel bearings and seal kits were also fitted to both axles.
Onboard TJM air compressor
(installed in the engine bay, switched from centre console) and 1 gallon air tank underneath, feeds air lockers and has an outlet for tyre inflation.
LRA 150L long range fuel tank
installed in place of the original 50L sub tank, giving a combined total in tank fuel capacity of 240L. Fuel pick up is switchable from the cab, using the standard Toyota set up, and fuel level is displayed on standard dash gauge. This set up allows you to run on the 150L long range tank first, reducing the weight at the rear of the vehicle and keeping the centrally mounted standard 90L tank as your back up.
Underside cleaned and rustproofed
prior to aux tank and rear bar install.
EFS springs
(+90Kg front / +500Kg rear) and XTR large bore shocks all round.
Polyair assister airbags
fitted inside rear springs, with filling valves on the rear bar.
Front winch bumper with Warn XD9000 winch
, dyneema winch rope (10mm x 45M), Mean Mother alloy hawse, Shu Roo, Light Force HID XGT 240 Spot lights, Fog lights, sidelights, indicators and UHF ariel.
2x Yellow top Optima batteries
(1 engine battery & 1 aux battery), with split charge relay, in cab link/override switch and National Luna dual battery monitor display.
Boss rear bar with dual wheel carriers
, led lights, custom lockableTRED mount (2 TREDs included), Bushranger 57L rubbish carrier, custom HiLift jack mount, 2.5Kg fire extinguisher mount and telescopic Ironman 16W LED camp light.
Ironman snorkel
.
Tinted rear windows
Ali
Solar panel storage box
(between roof tent and vehicle roof), solar panel included.
Tent:
Autohome Columbus Variant XL (2.3 x 1.45M) roof top tent
.
Foxwing awning
.
Internal:
Boss rear drawer system
with 2 vertical drawers and a large fridge slide.
Ironman
65L IceCube twin compartment fridge freezer
.
Additional rear storage system
which fits in place of the 2nd row seats (when they are folded forward), provides useful extra storage compartments and a long flat surface area on top. This storage system can be removed in minutes, by hand with no tools, making her a 5 seater (an excellent bit of fabrication by the FNB guys). The load guard can be fitted to either the front of the drawer system, or the front of the additional rear storage system.
MSA seat and centre console covers.
Custom 45L water tank
with tap outlet, filling hose, tap adaptors and breather.
1Kg fire extinguisher mounted in passenger footwell.
Outback roof console with Uniden UHF radio.
It'll be sad for such a great truck to go, but with no big trips on the horizon, its time for it to go to a new home. We've had great fun travelling in this 105, now it needs to be going on adventures or off round the world, giving its next owner years of enjoyment.
Located in Essex.
£20,000.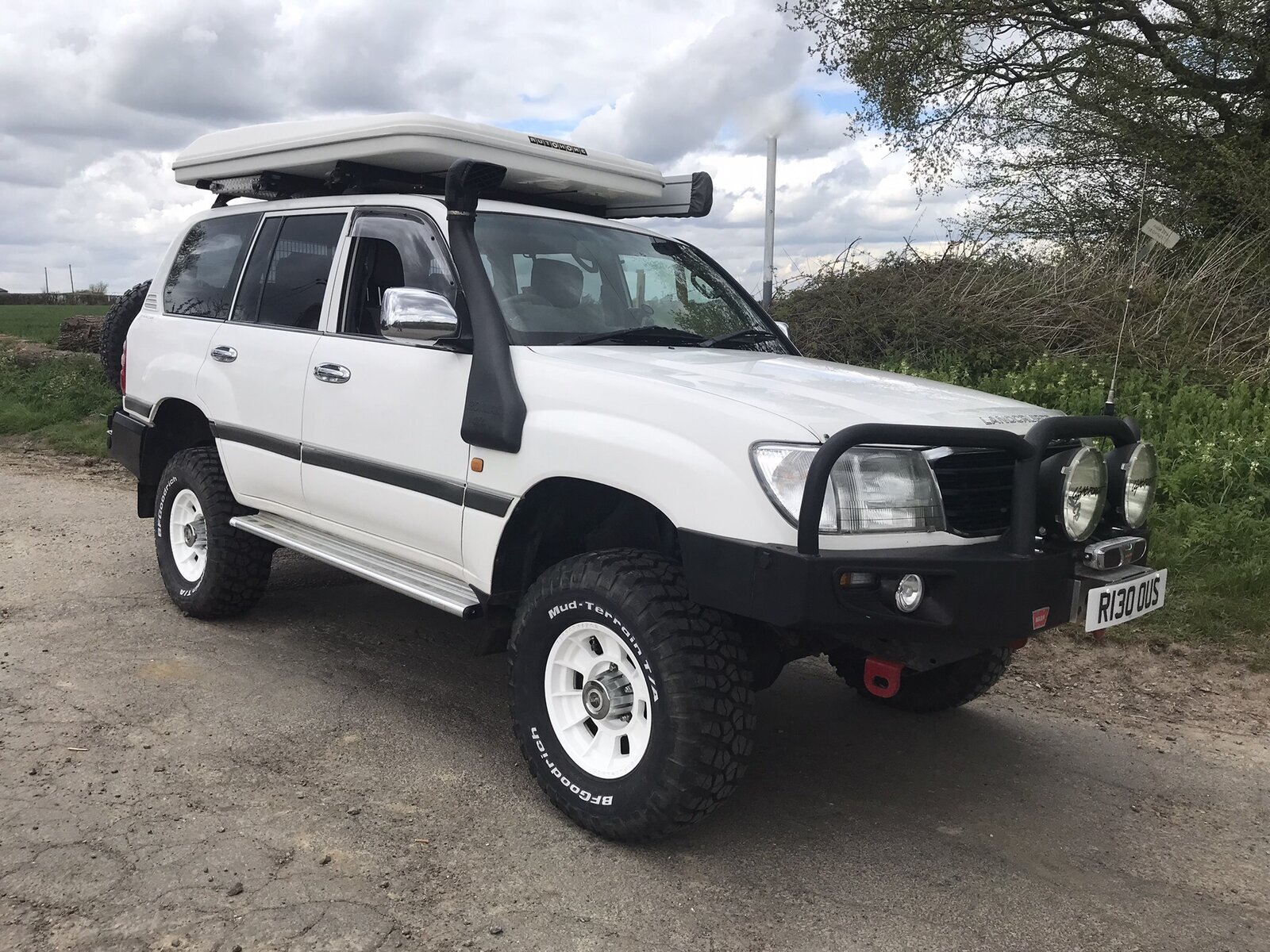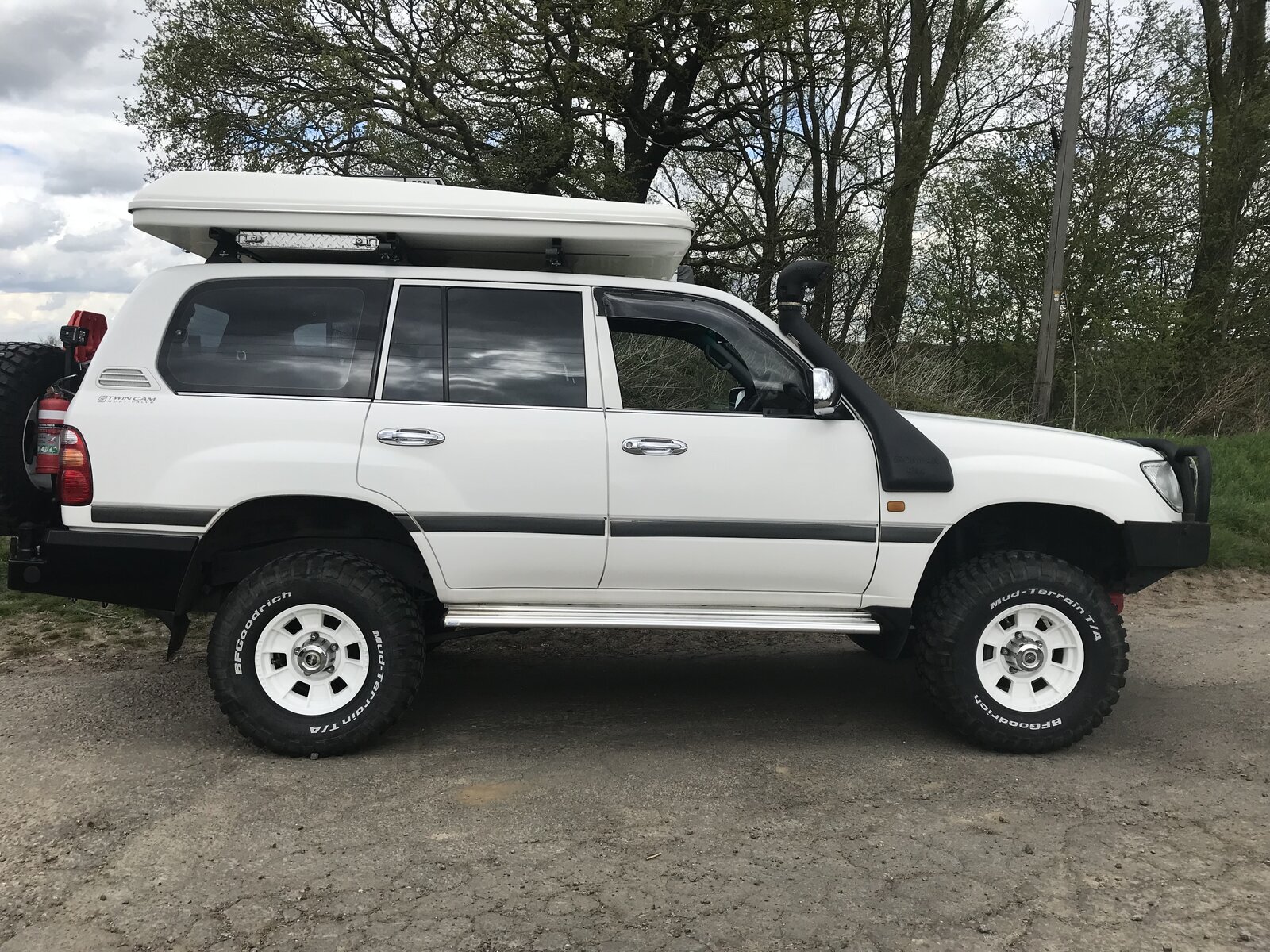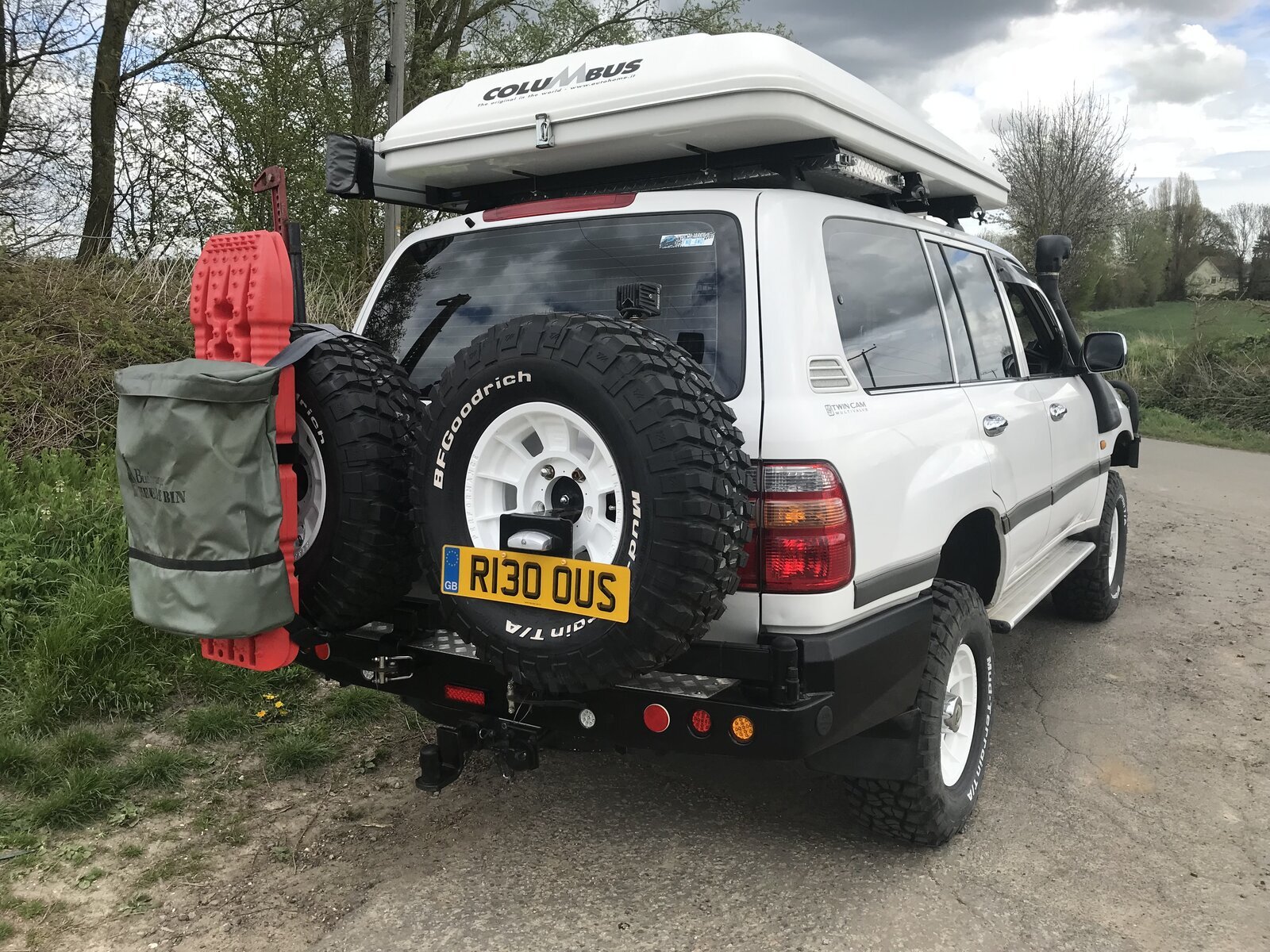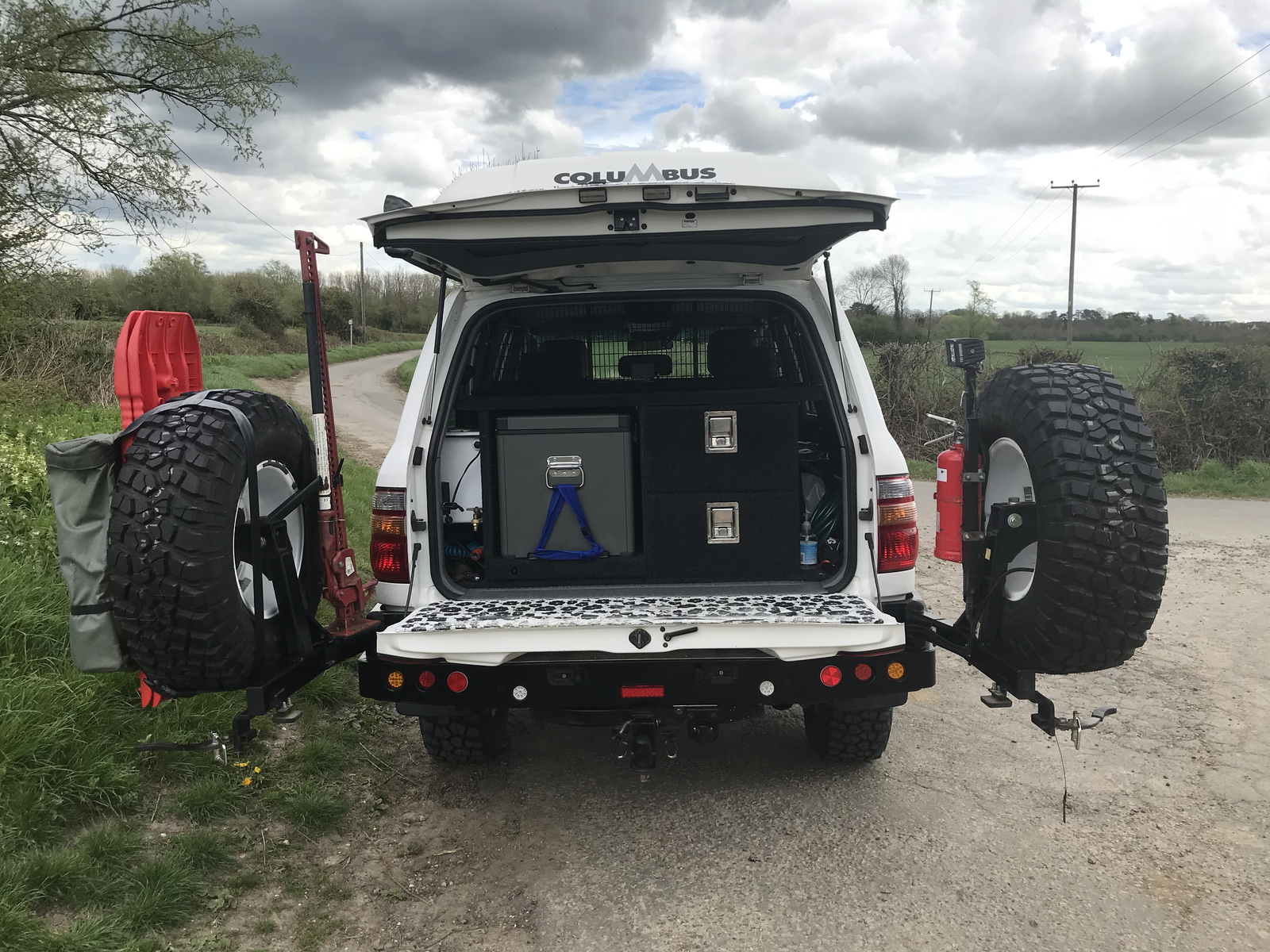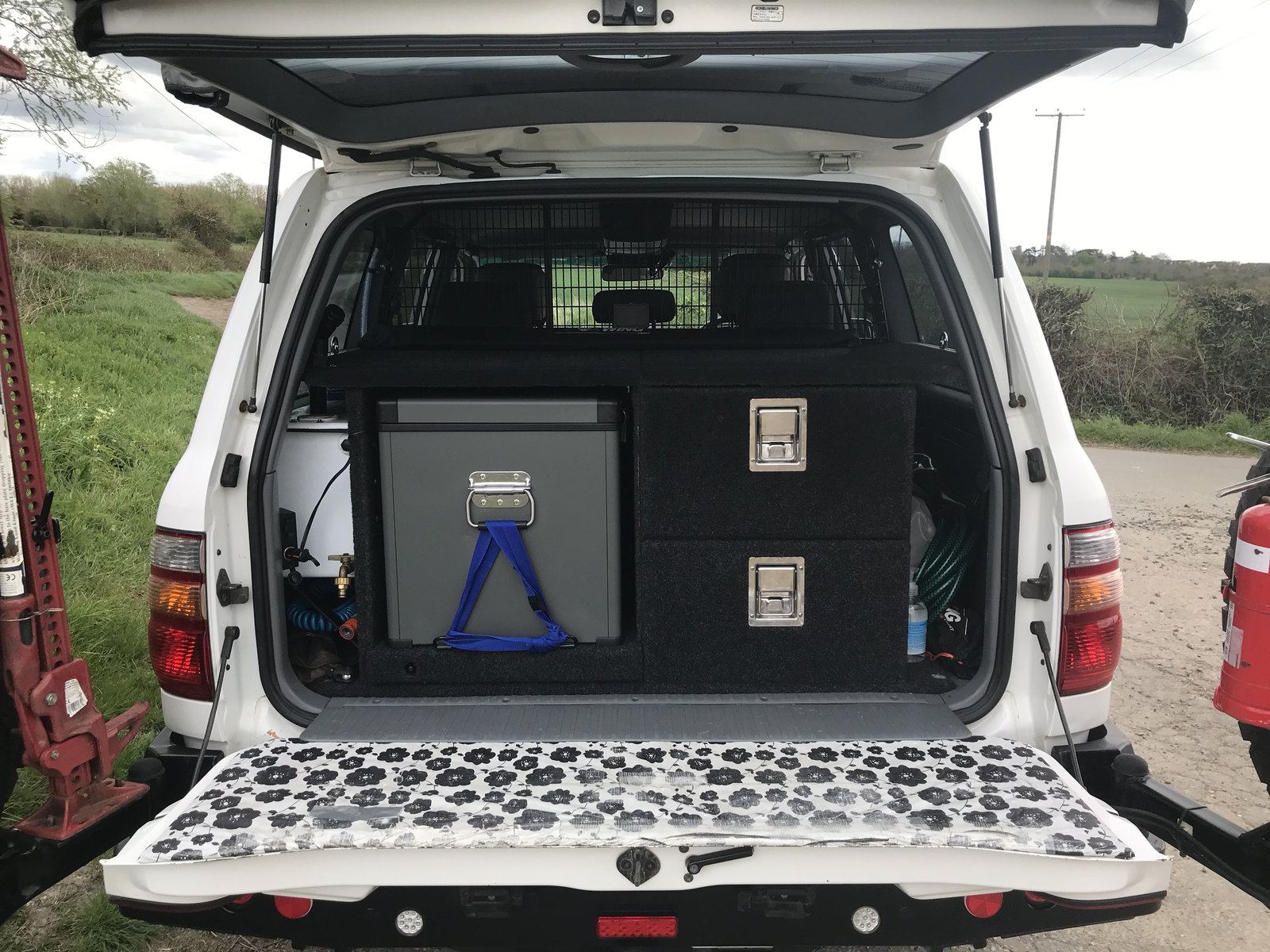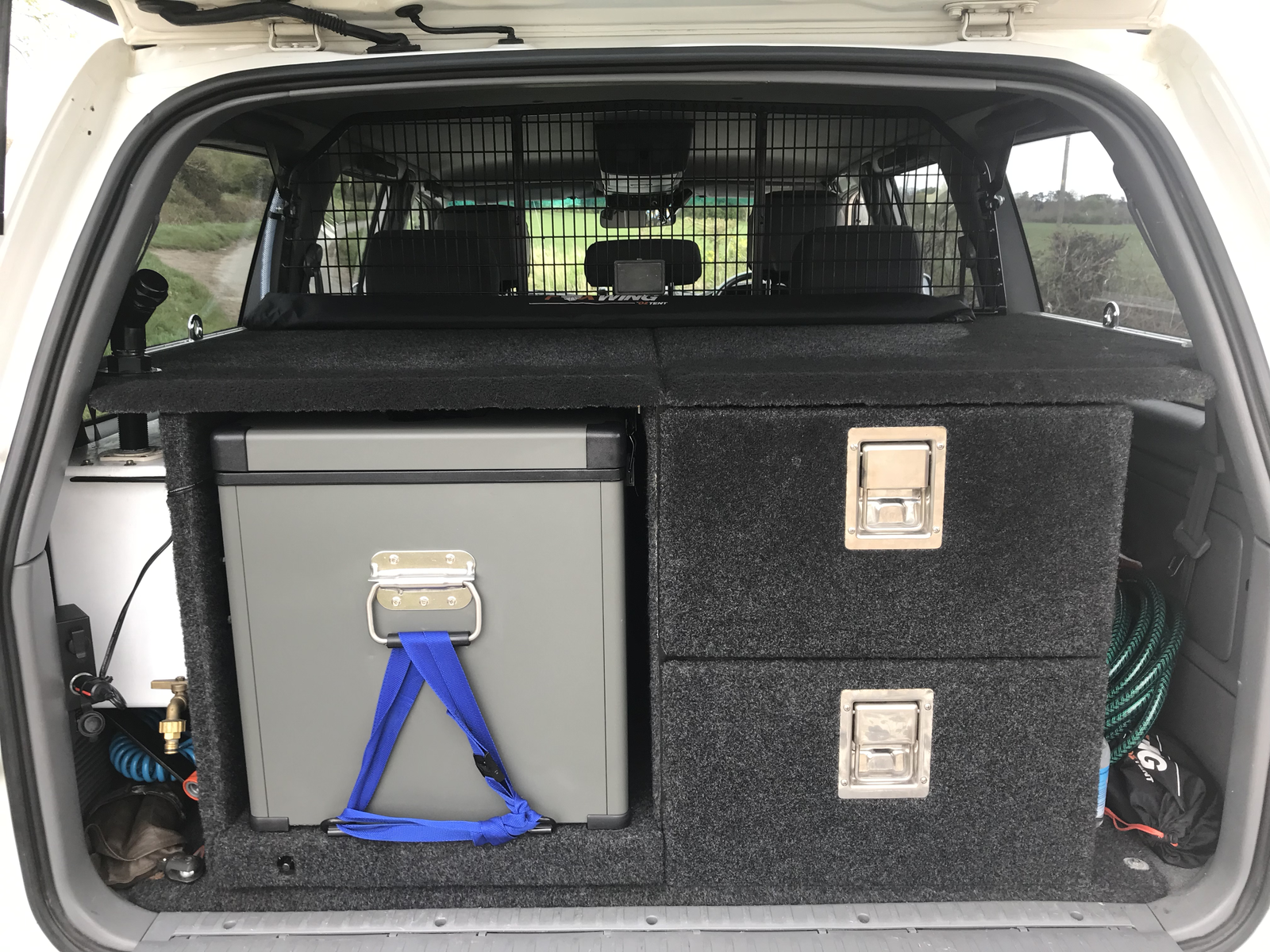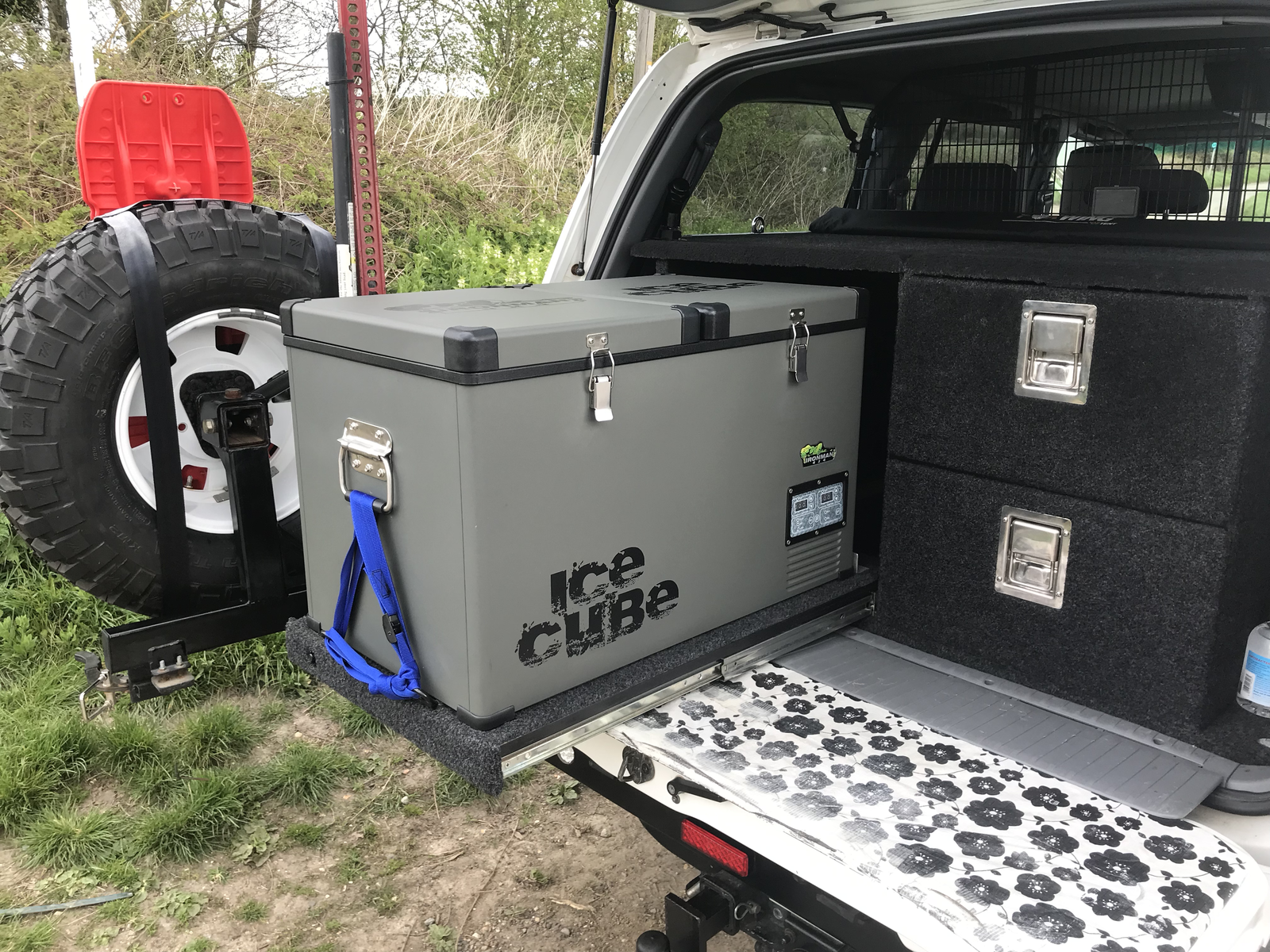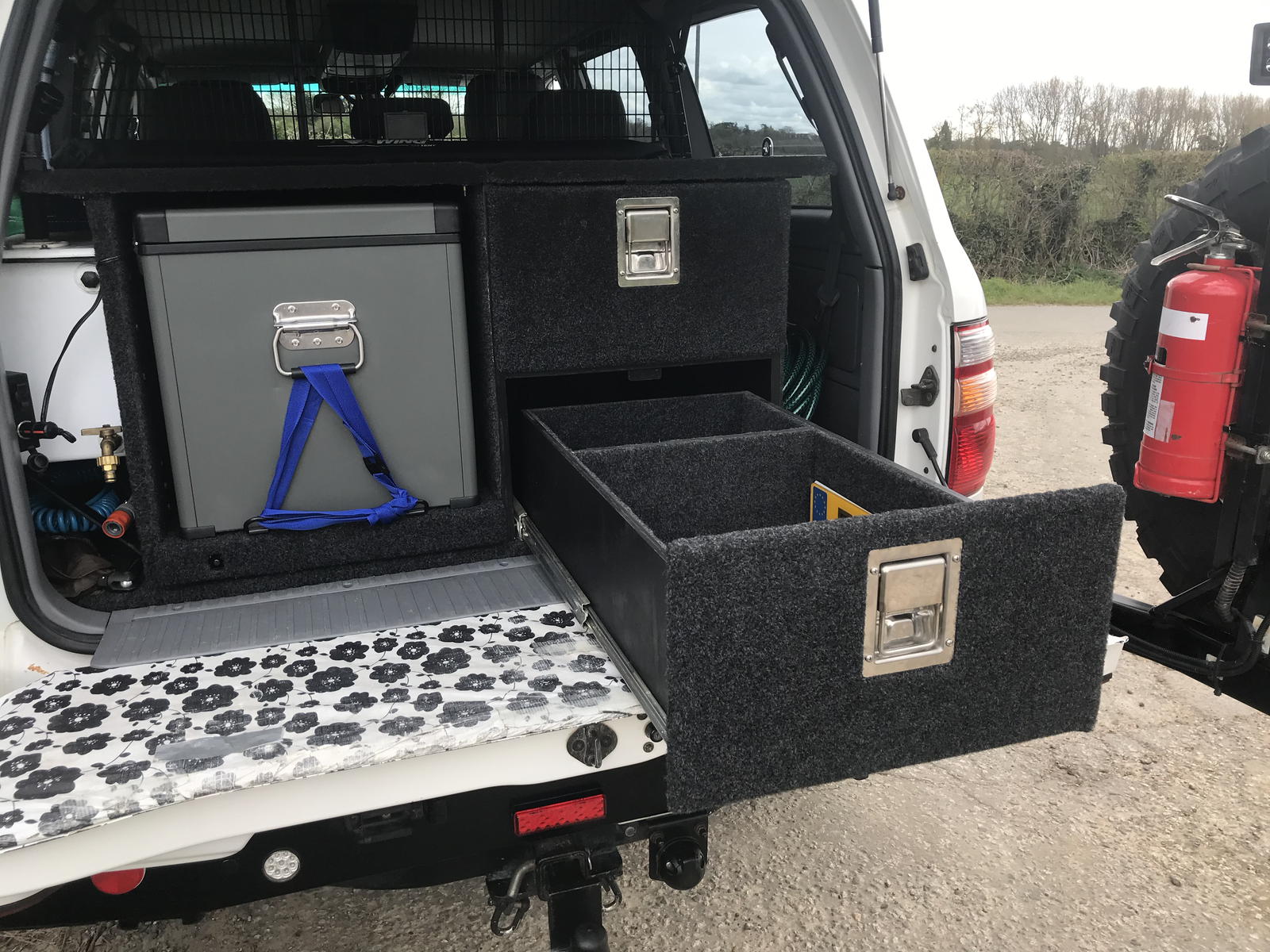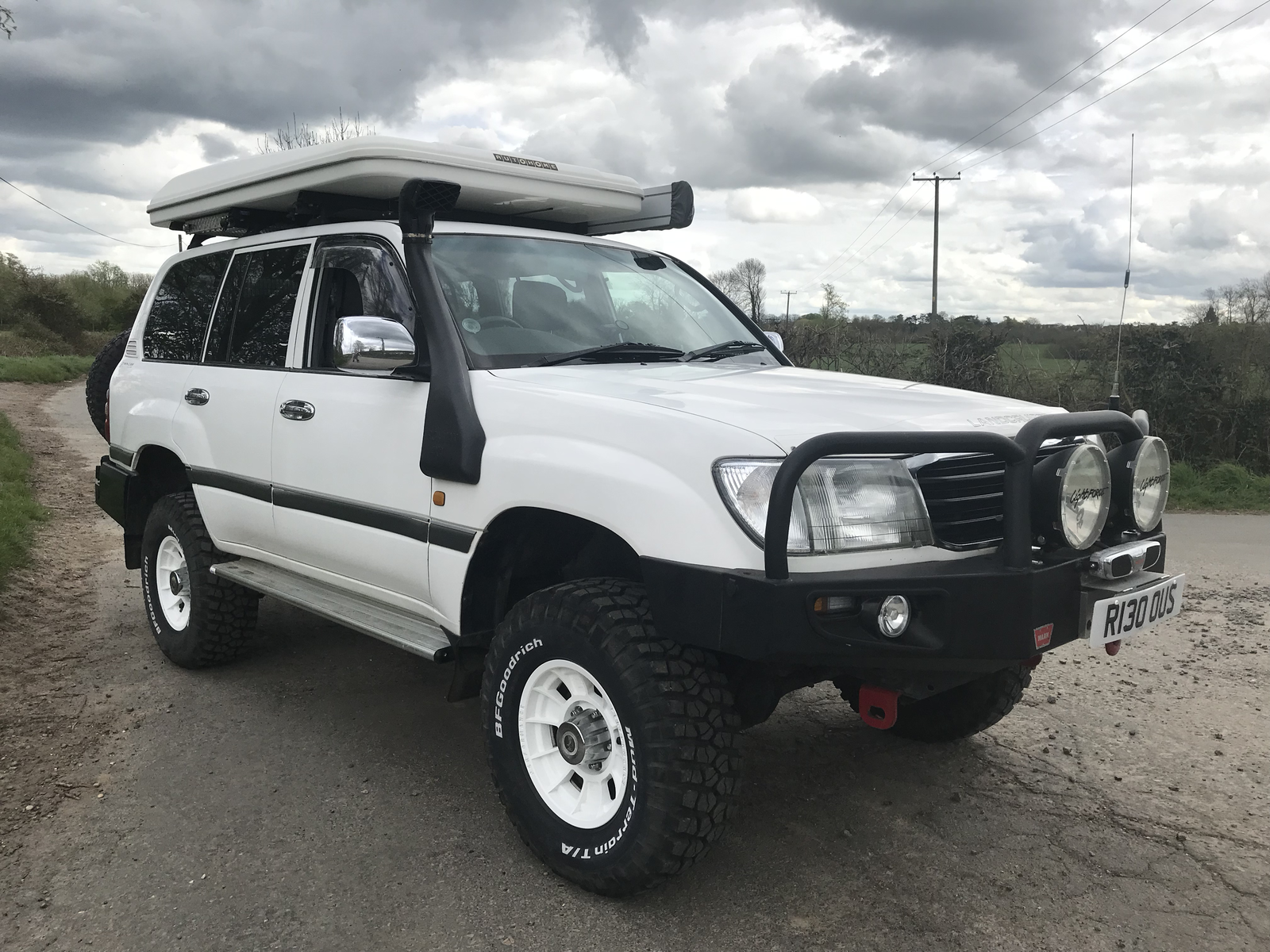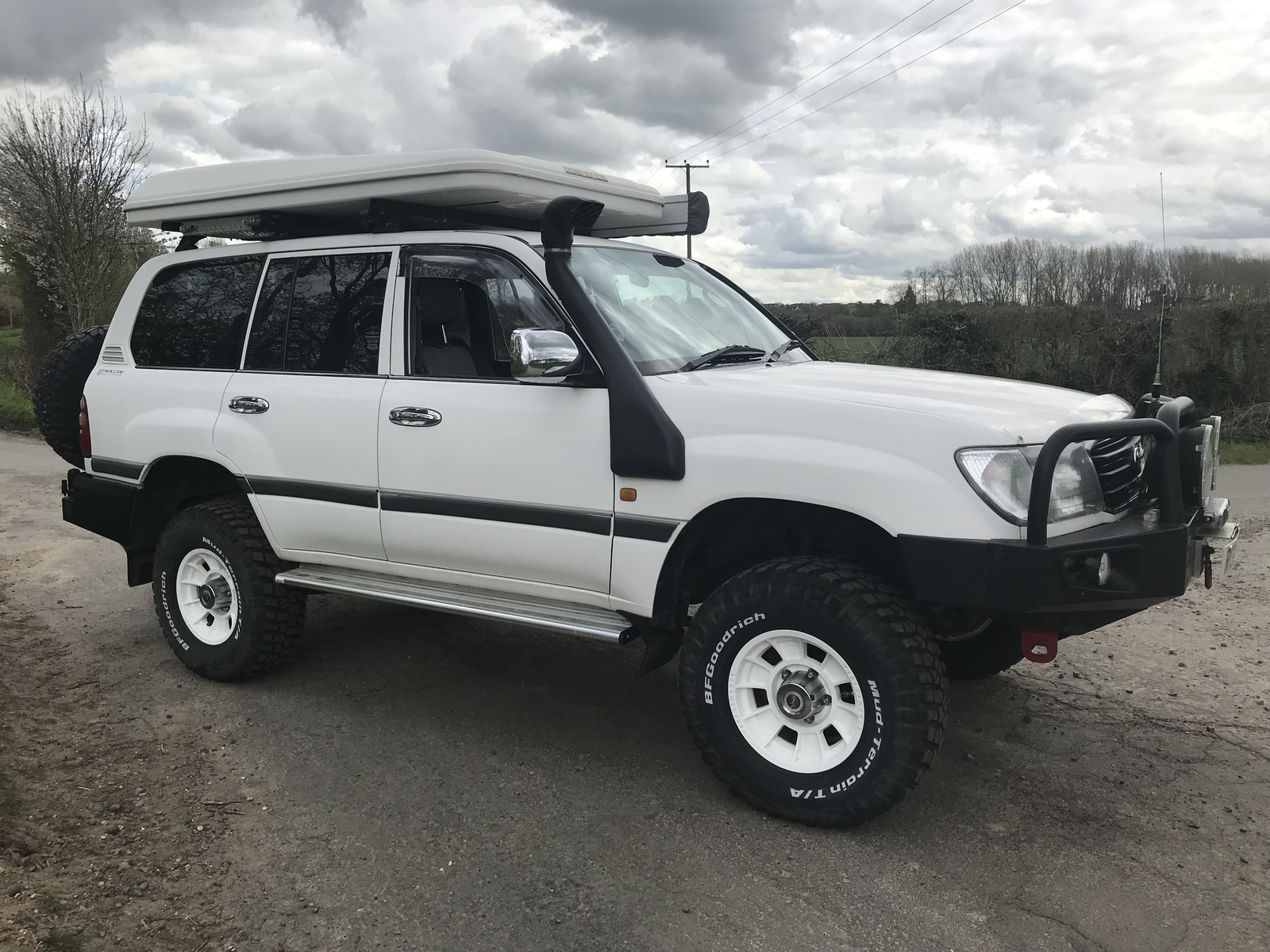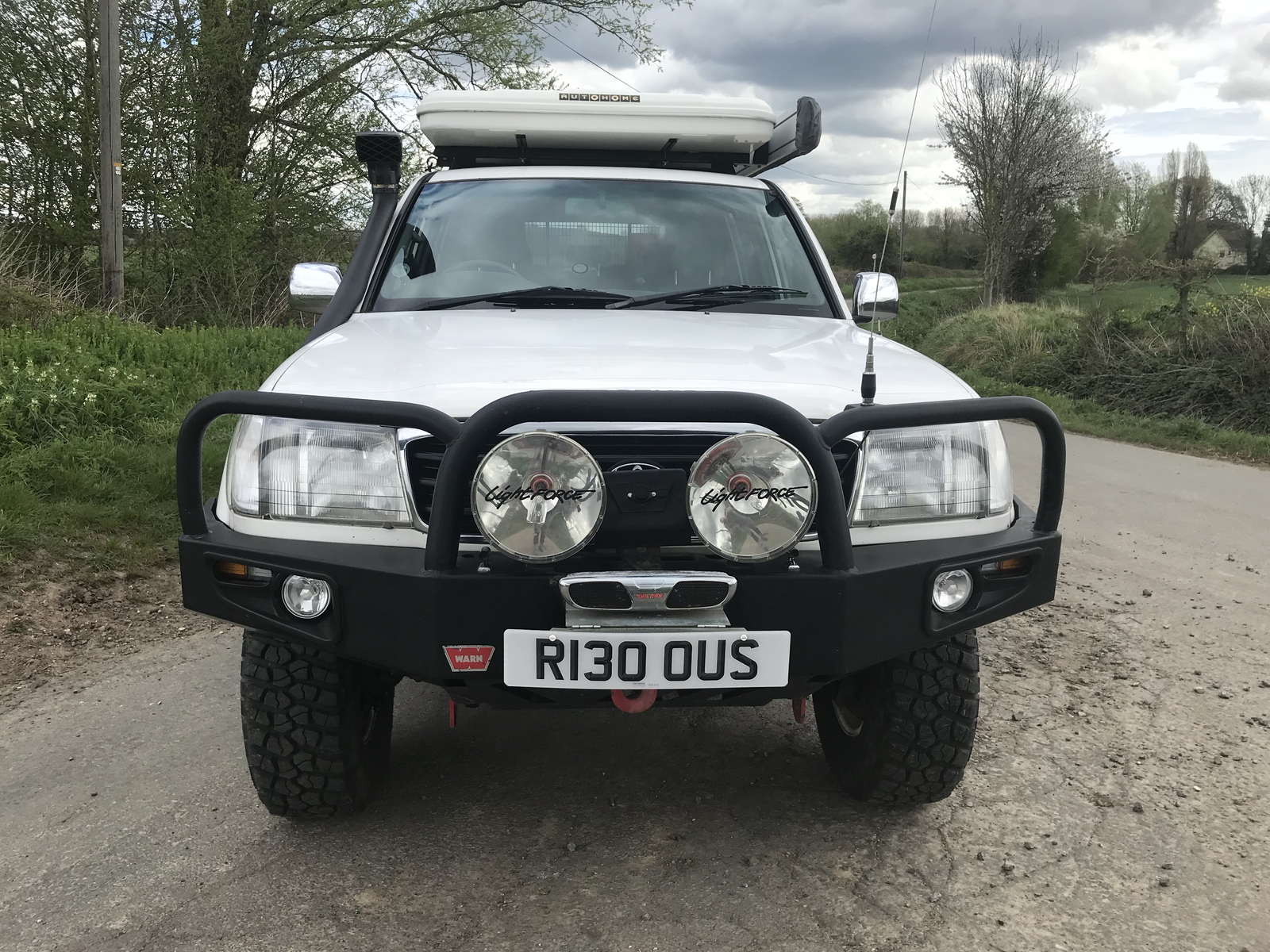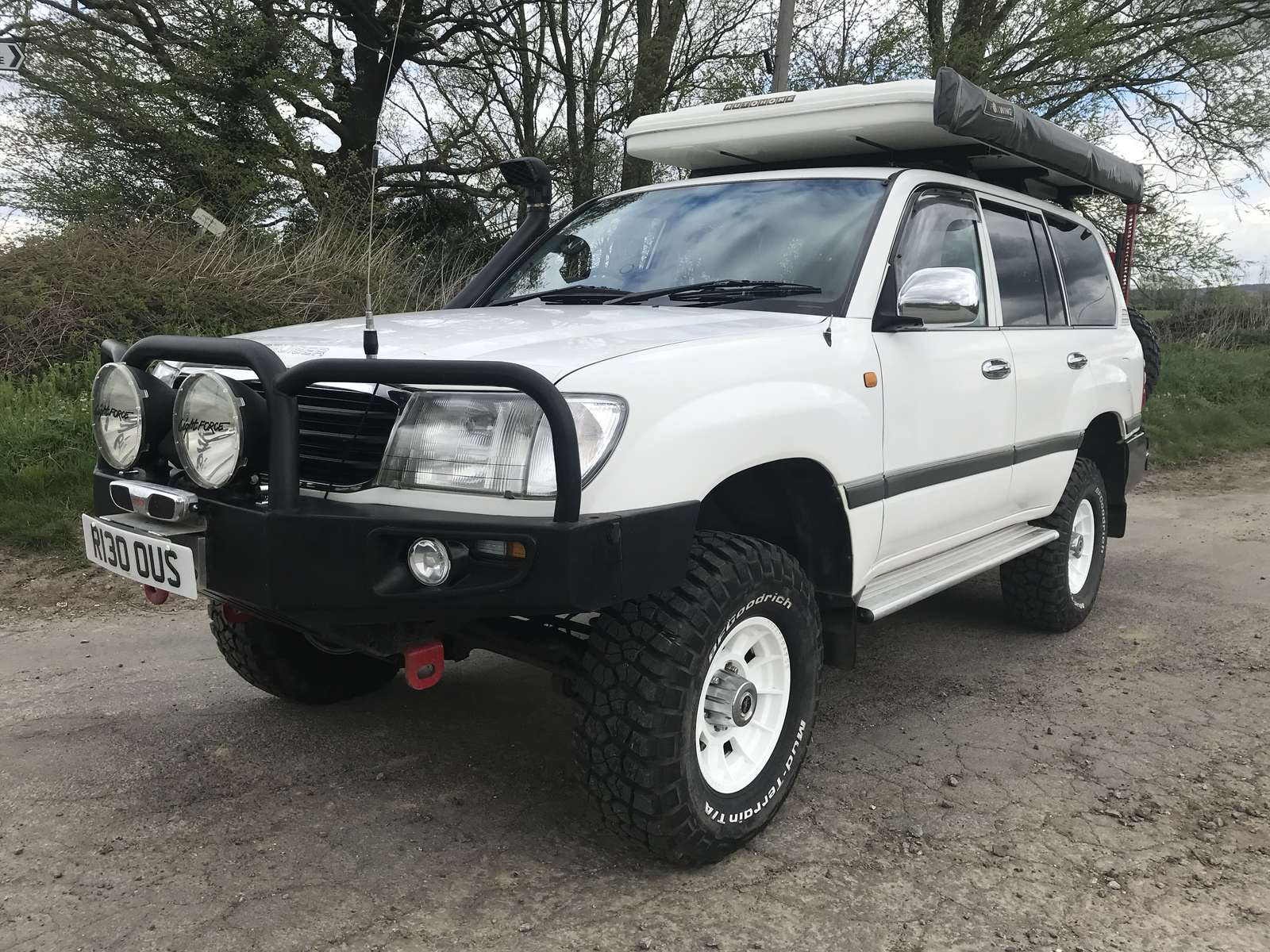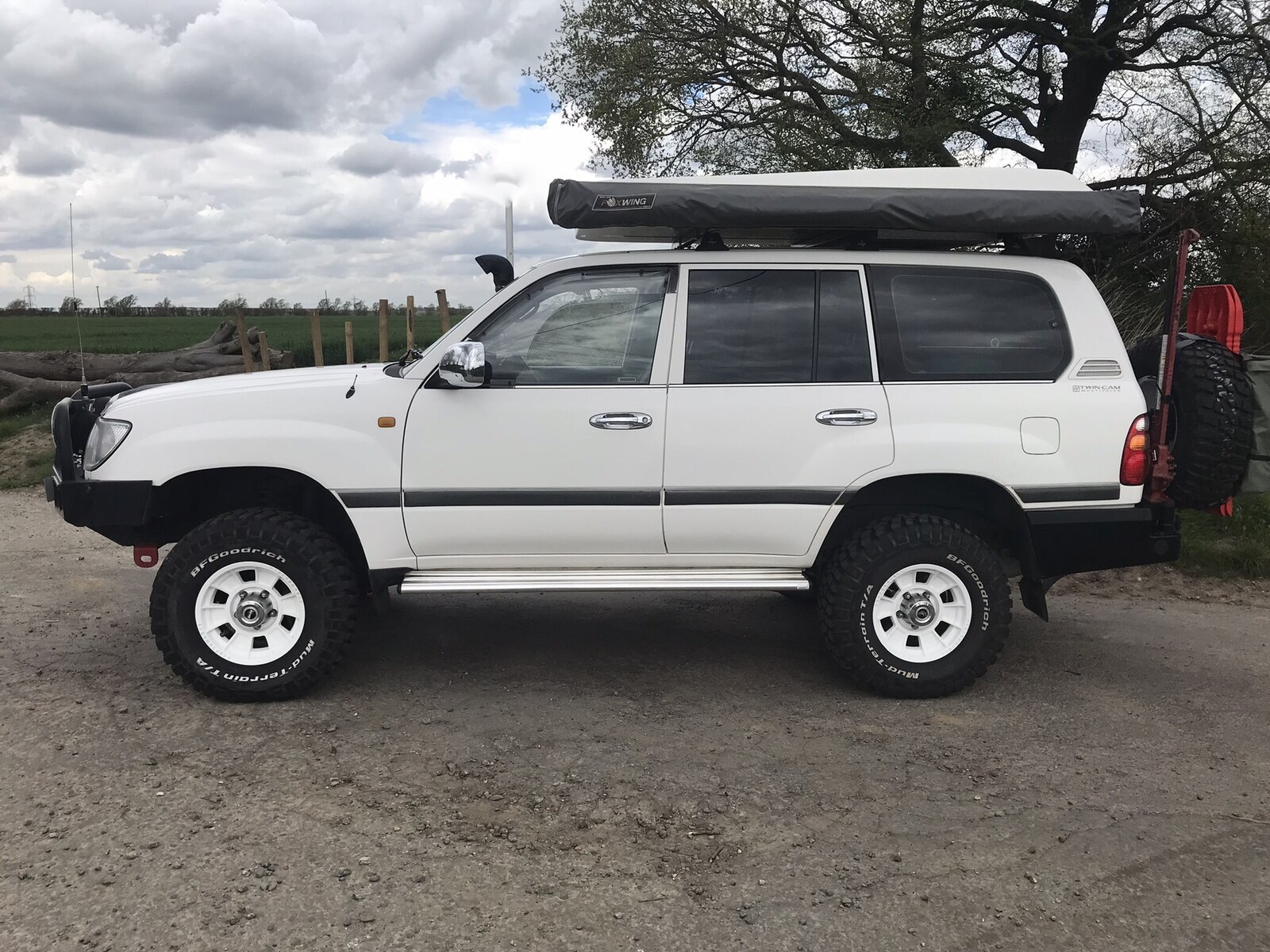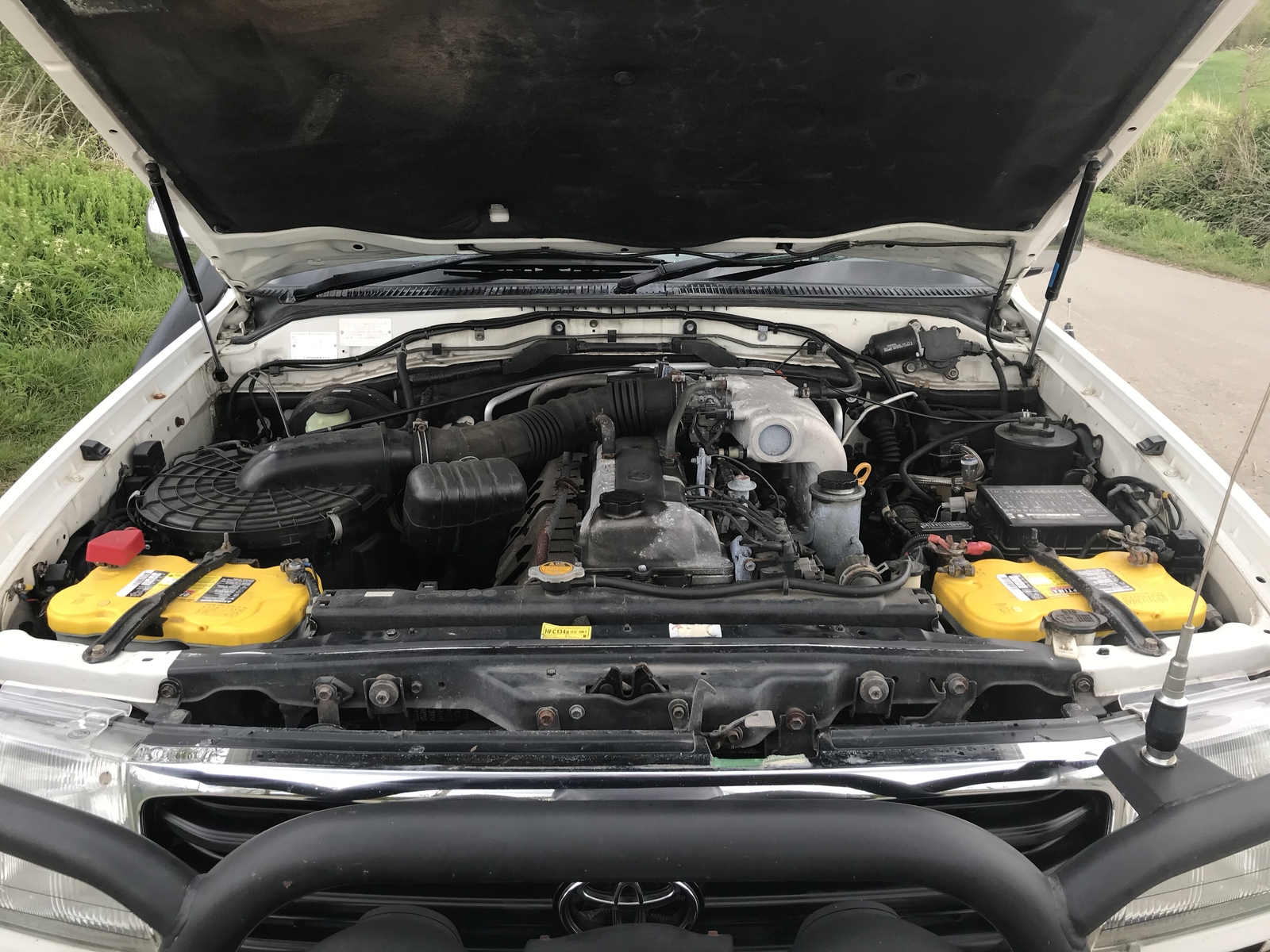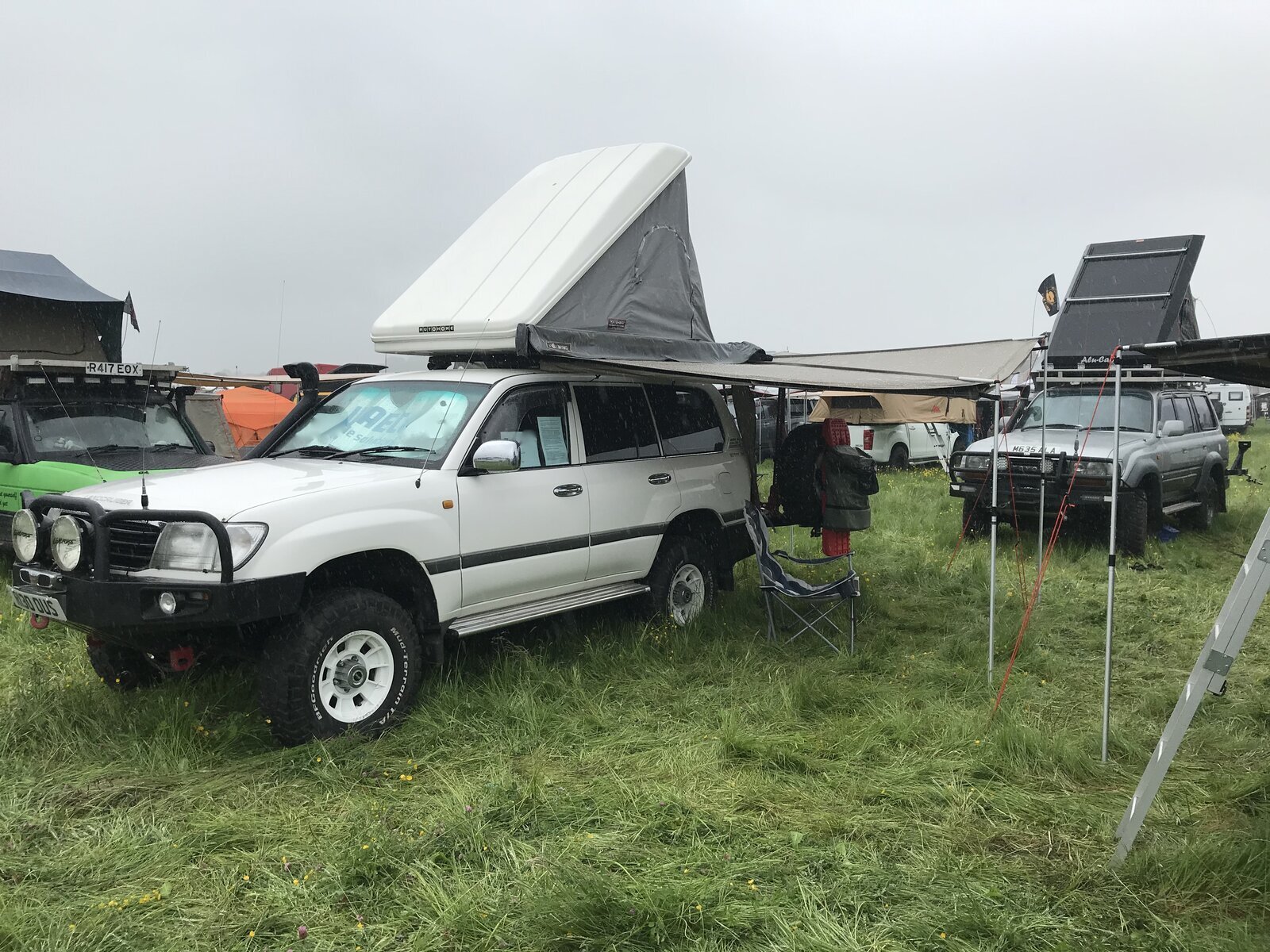 Last edited: