Joined

Jan 20, 2021
Messages

430
Well, I've finally got round to listing mine on eBay: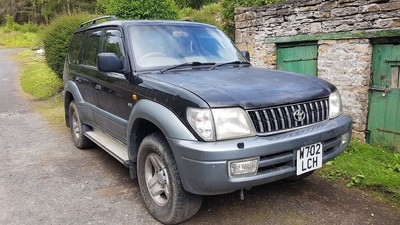 2000 LWB Colorado VX Auto 1KZ-TE. The car is currently SORN'd and the MOT expired at the beginning of the year. So it will need trailered away. If you need to organise transport to pick it up, I can hold it for a week or two.
Blurb on the auction is pretty much the same as on my post in the classifieds from earlier in the summer:

Well, the on/off, will he/won't he saga with my Colorado continues: I'd taken the batteries out and left it parked up at the end of our lane since about the end of December, when the MOT ran out --planning to get tore into it when the warmer weather came along. So, yesterday i thought it was...

www.landcruiserclub.net
Started it at a measly 500 quid. So even some of you tight-arses might be tempted to un-padlock your wallets!