Hi All,
New to the forum but thought it would be a wealth of knowledge in one place that I can hopefully tap into. I have a Toyota LAnd Cruiser II, 1990 with a 22r petrol engine. Needless to say, gas mileage is poor but I'm stuck with her, so finding ways to improve liters per kms is a good place to start.
Anyway...
I have had the Carby off a few times as I have seen the video on you tube regarding making modifications to the emulsion tubes ensuring a decent pre-mix to the fuel, see here: w w w.H T T P / /youtube.com/watch?v=Qmc6_Uhu2Mc&feature=share&fb_ref=share
What I can't do is ID from my schematic where the emulsion tubes are and was wondering if anyone can tell me where they are located on my model of Carburetor. See Attached: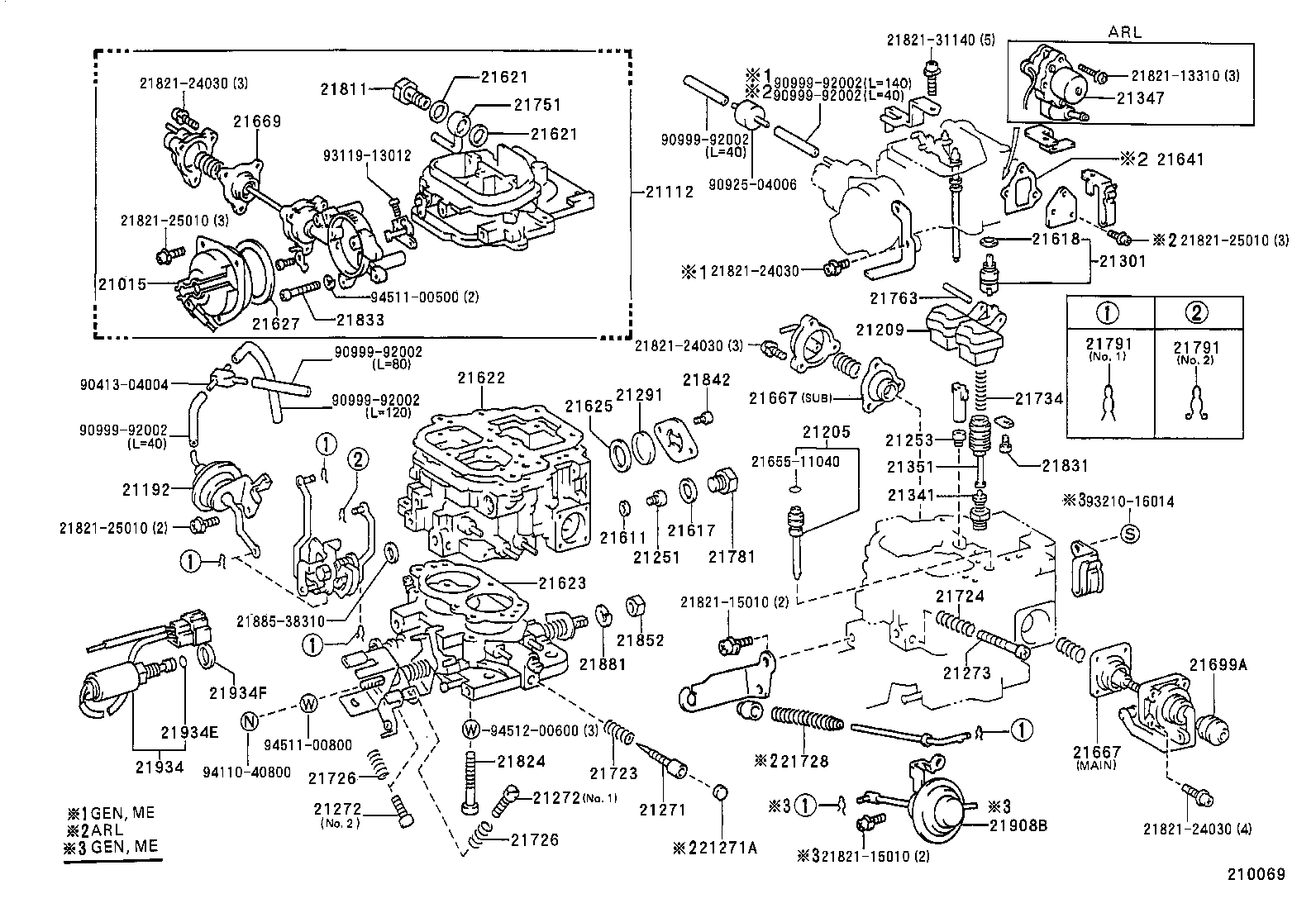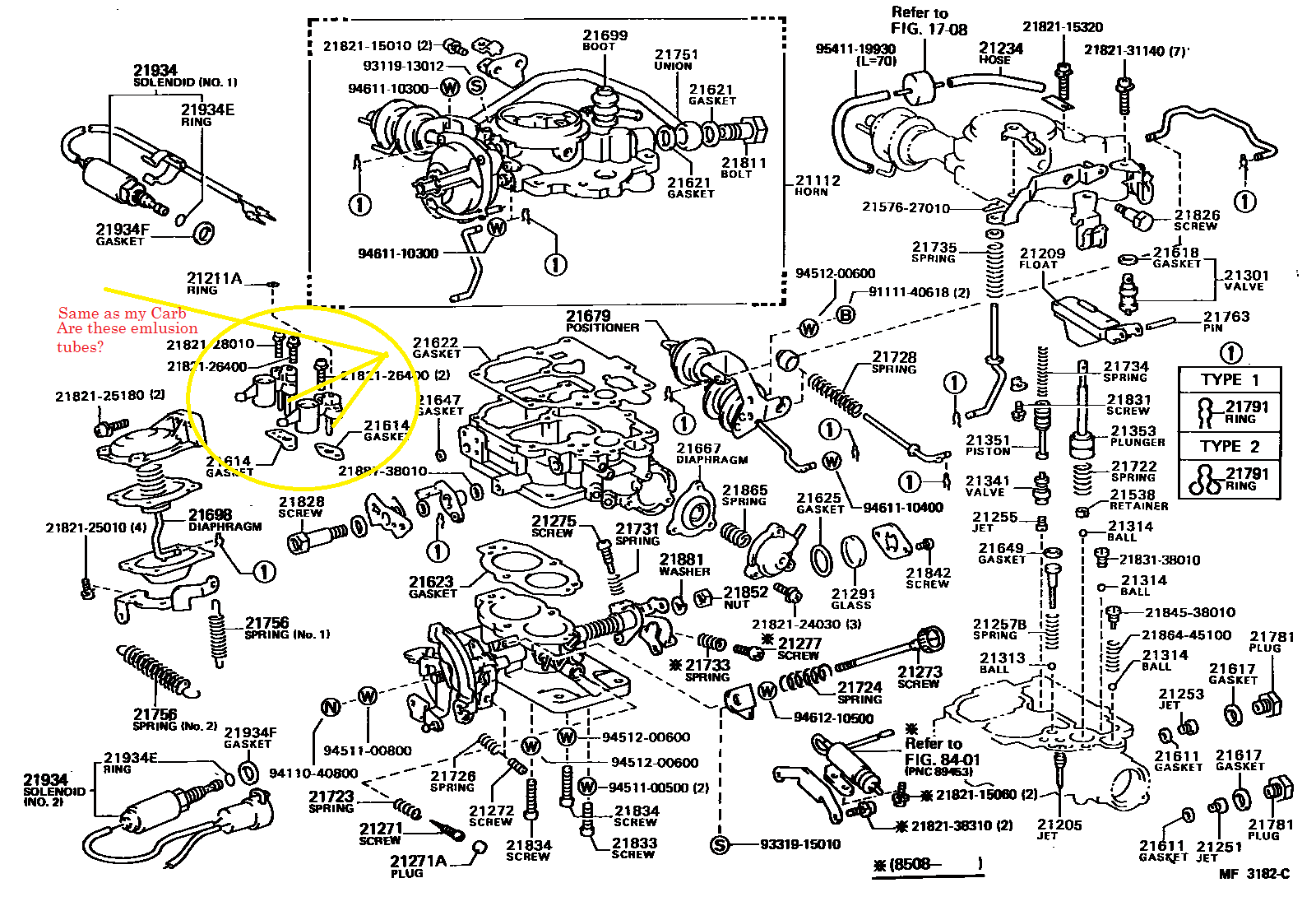 One shows the exact Carby schematic and the other shows one that is very close (Maybe even the same Carby) but with additional "indications" of parts on the Carby.... Sorry this is hard to explain but I am sure you guys get the gist.
Anyway any help is most appreciated.
Thanks
Serious