Yup, it's with a very heavy heart that I list my beloved LJ78 overlander for sale. Laura and I are in the process of buying our first house together so I need to raise as much cash as possible. Just selling on here and another forum or two for now - there's some rust and flaky paint on the o/s/rear arch that I'll be working on in due course and once that's done he'll be going on ebay if he hasn't sold in the meantime. Oh, I hope to replace one very bent rear quarter bumper too.
Rex's achievements are numerous - including driving
up
"The Bastard" (Dovey Junction) swiftly and without any aid, and carting myself and the now Mrs Jimbo all over the UK on our surfing trips. But nothing tops taking on the Atlas Mountains and driving through the Sahara with 4 passengers and all their luggage. A lot of doubt was cast on Rex's "paltry" 2.4TD engine before the trip as they have a reputation for overheating, but I had well placed faith in my old bus that's never let me down, and he hauled us the whole 5000 miles without complaint (okay, so the fuel pump blew a seal while we waited for the boat back across the channel and we took advantage of my AA cover once we were back on UK soil - but it was only to save spilling diesel all over our great British motorways

).
For a 2.4 he pulls incredibly well and will happily see off your average chav-in-his-mums-supermini at the lights, and even as heavily laden as he was on the big trip he still cruised well (although thirstily) at 85mph on the European motorways. Most of you will already know that bodywork is not Rex's strong point - partly because I believe dents add character and partly because I sometimes don't know when to stop when extreme off roading

Non-the-less rust is minimal (the arch mentioned earlier is all I know of - and I do know all his most intimate areas). Worst of the bodywork otherwise is a dent under the drivers door mirror which happened at the same time as cracking the snorkel on a tree at Lincomb. I bodged the snorkel back together with duct tape... I should note here that I don't make a habit of bodging but it got me home, then around Wales several times on laning/camping trips, then to the Sahara and back... it's still taped up now and looks presentable enough and is still functional so I've not seen the need to replace it! There's a few other dents and scratches here and there but nothing that detracts from Rex's rugged good looks. The lacquer has blistered in places from hot sunshine in a previous life and the roof and bonnet are showing signs of patina from this but I like it.
Make no mistake, Rex has lived a hard life in my hands but has been treated with the utmost care and respect when it comes to repairs and maintenance. As a result he is mechanically and electronically 100% sound, bar a slight cough on cold start which I'm told is due to a minor air leak in the fuel system. It hasn't got any worse in the four years I've owned him. I would happily take him back down to the Sahara tomorrow (very very happily... oh I would sooo love to do that!). I suppose I should list the mods, these are very numerous so there's a chance I'll be back to add more as I remember them....
Spec list comprises e/w, r/c/l and alarm, Elec adjust lumbar support, separate front/rear heaters, pas.
Interior:
Moonraker CB radio and amplified mic
Pioneer CD with USB input
Switch for old spot lights is linked to only come on when sidelights or headlights are on - wiring is still in place for any new ones you might want to fit.
Extra cup-holders for rear seat passengers
Bolt-in false floor boot build 50/50 split for use with 3rd row seats. One big drawer and one large cubby hole with small cutlery drawer over.
Leisure battery (120a/h iirc, not deep cycle so it can be used to jump start off)
500W pure sine inverter
Rear 12v outlets off leisure battery for chargers, fridge etc
Engine/mechanicals:
Snorkel
Stainless steel free-flow exhaust system from front pipe back 2.5" (notable increase in torque, minor increases in bhp and mpg)
Old Man Emu steering damper
Hilux swivels enabling fitment of:-
Manual free wheeling hubs
Exterior:
Aiba Works stainless steel roof rack with surfboard carriers, twin jerry cans + front runner holder, large ammo case, one spare Cooper STT tyre and roof bag.
Prime tech folding roof tent
Rear LED lighting on 3-way switch for off/on with reverse/on from leisure battery power
Moved rear fog light to o/s reverse light pod
Whippy CB aerial on bonnet
Private reg -J44 REX- on pressed steel number plates is worth £500+ (just found that out... might put it on retention!)
Off road
265/75R16 Cooper STT tyres on 16x8 grey steel modular rims with 60%-80% tread + 2 spares (one 50%, one 20%)
Dobinsons +45mm uprated medium duty springs
Ironman shocks to suit
Superwinch LP 10,000lb electric front winch tucked in behind front bumper
Factory fitted electric rear difflock
What else? Erm, the speedo needle. I have no idea why but it's obviously been snapped, perhaps when the clocks were changed to mph. It has a little stub to point your speed out. Actually that's wrong - it has a little stub to point the wrong speed out. You can use it as a rough guide but I would suggest running a sat-nav for a more reliable reading until you get used to it. Also there's no air-con as some ham-fisted mechanic clobbered a hose fitting off the compressor (then denied all knowledge, of course). I've since borrowed the belt and idler from the system for the power steering system as the old idler was on its way out and I never used the air-con anyway.
I think that's about it, someone might come on and point out something glaringly obvious that I've not remembered to add soon, or I might remember something else so I'll add it if I do. At the end of the day Rex is a Land Cruiser and a damn good one too, but don't just take my word for it, check out my photos: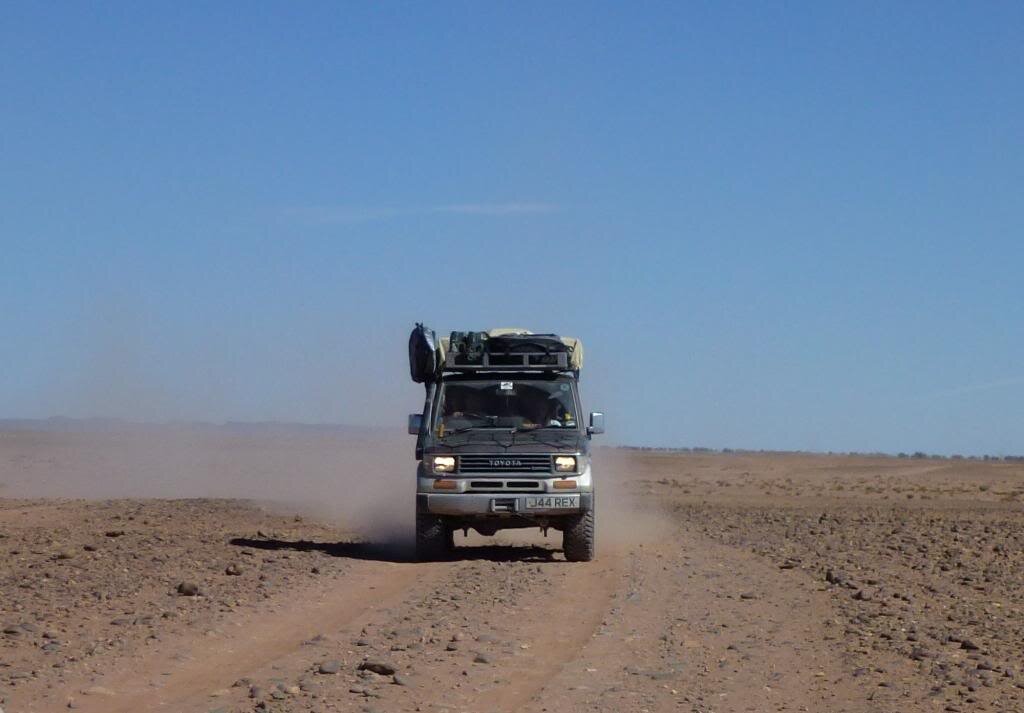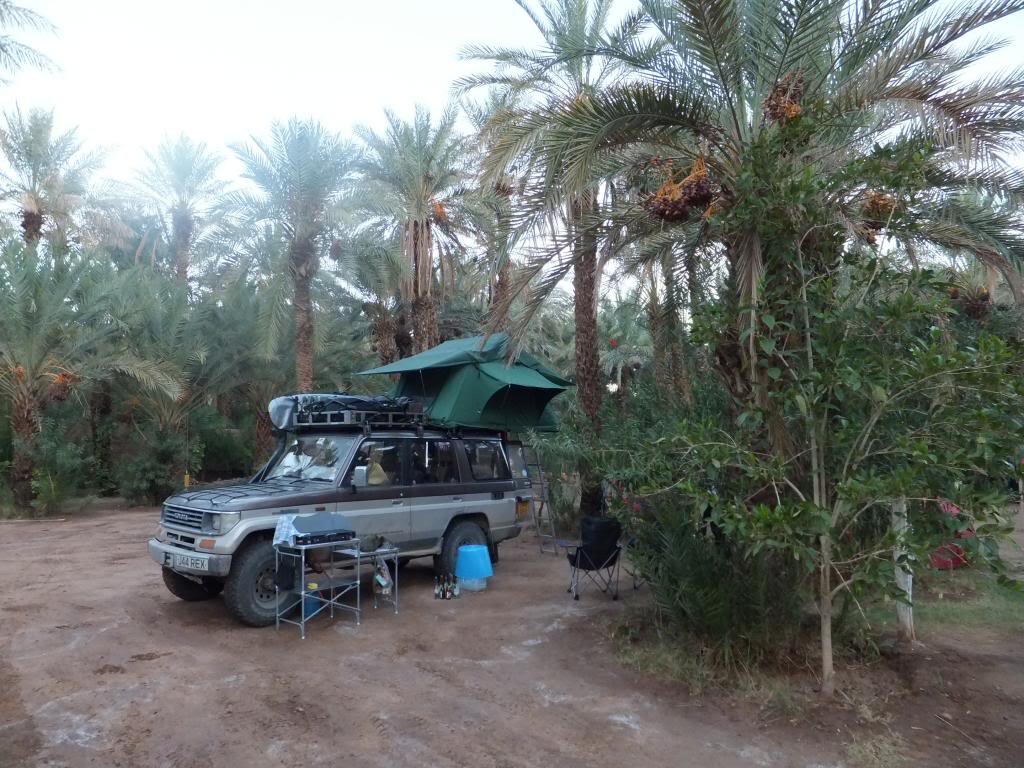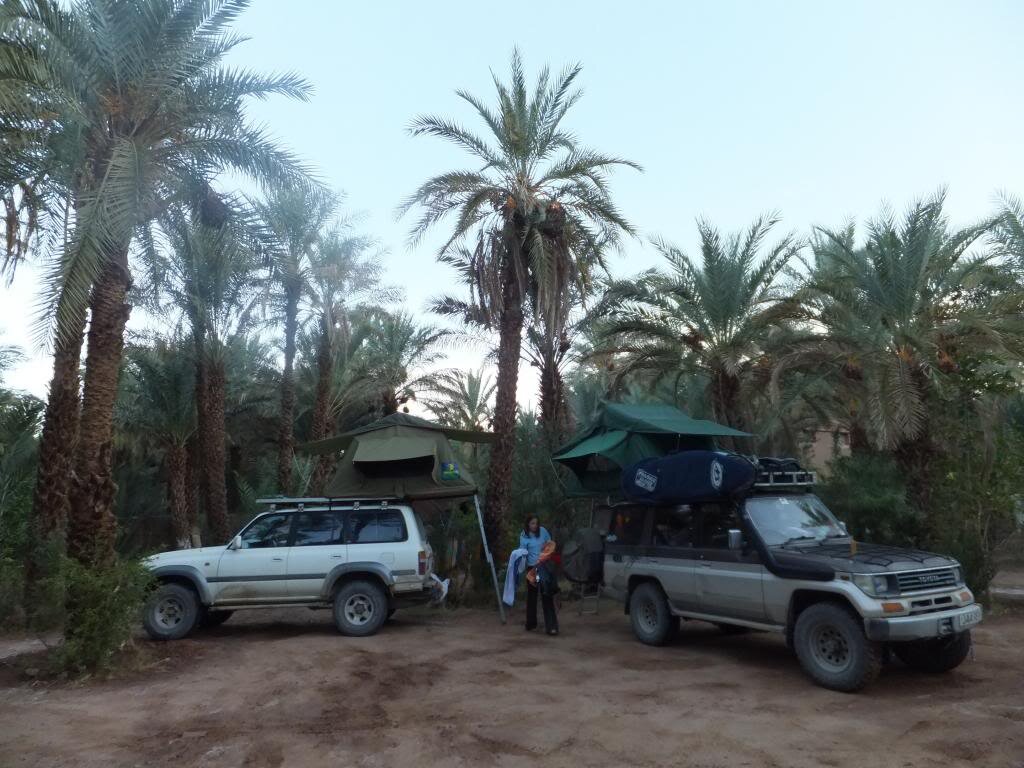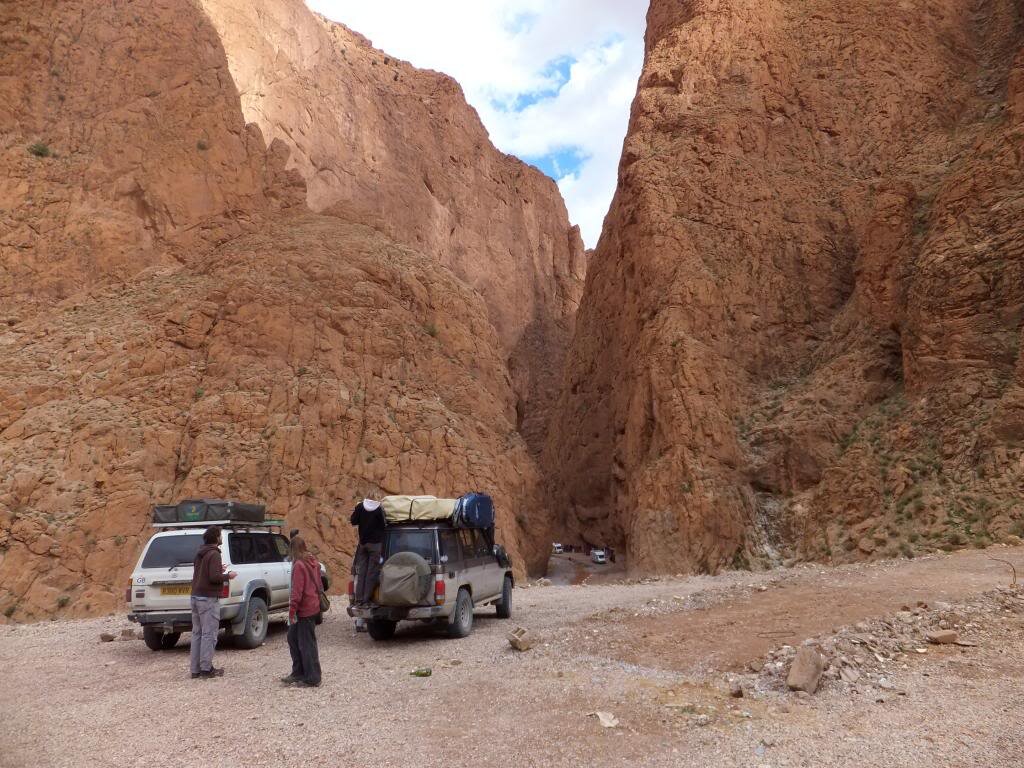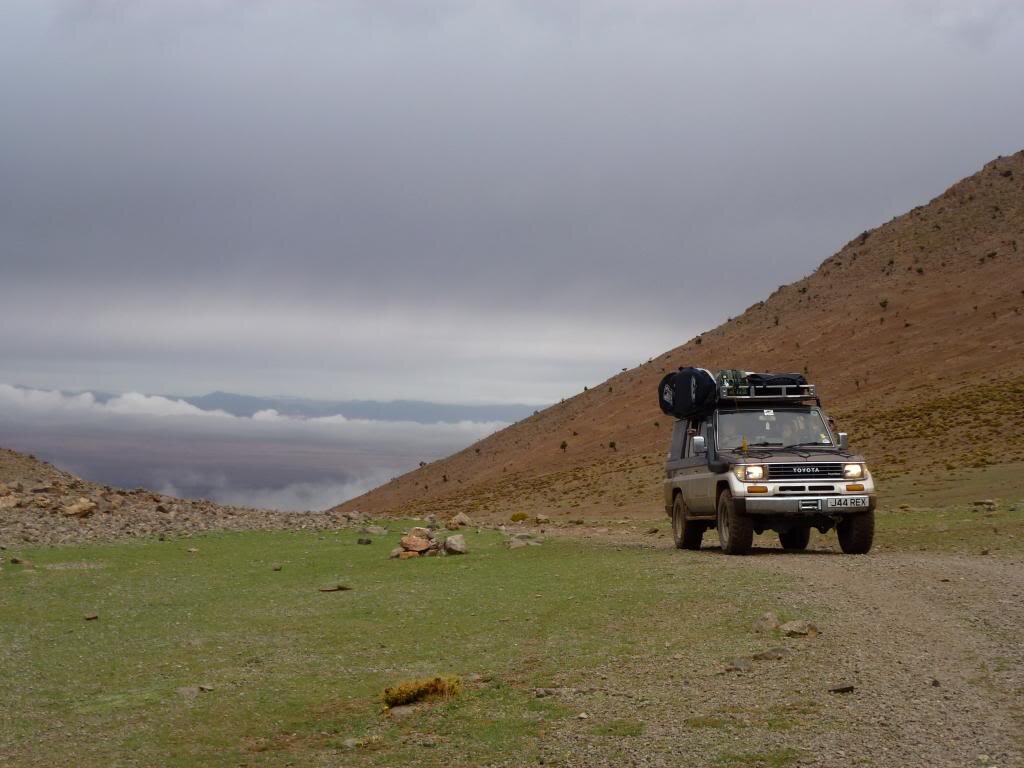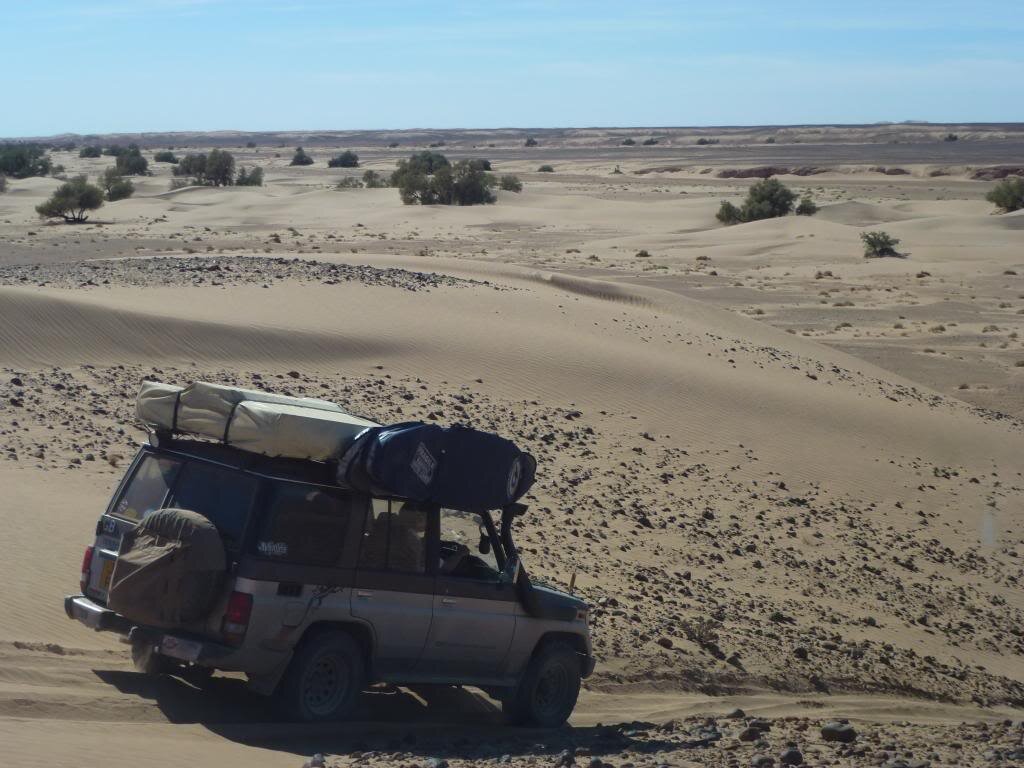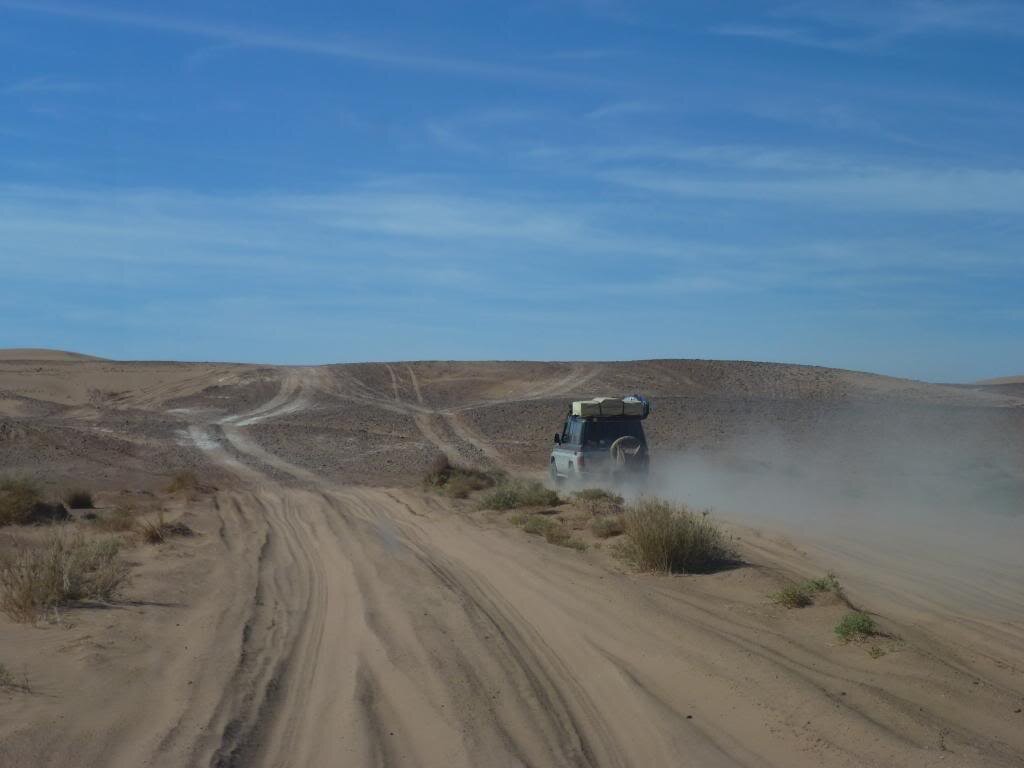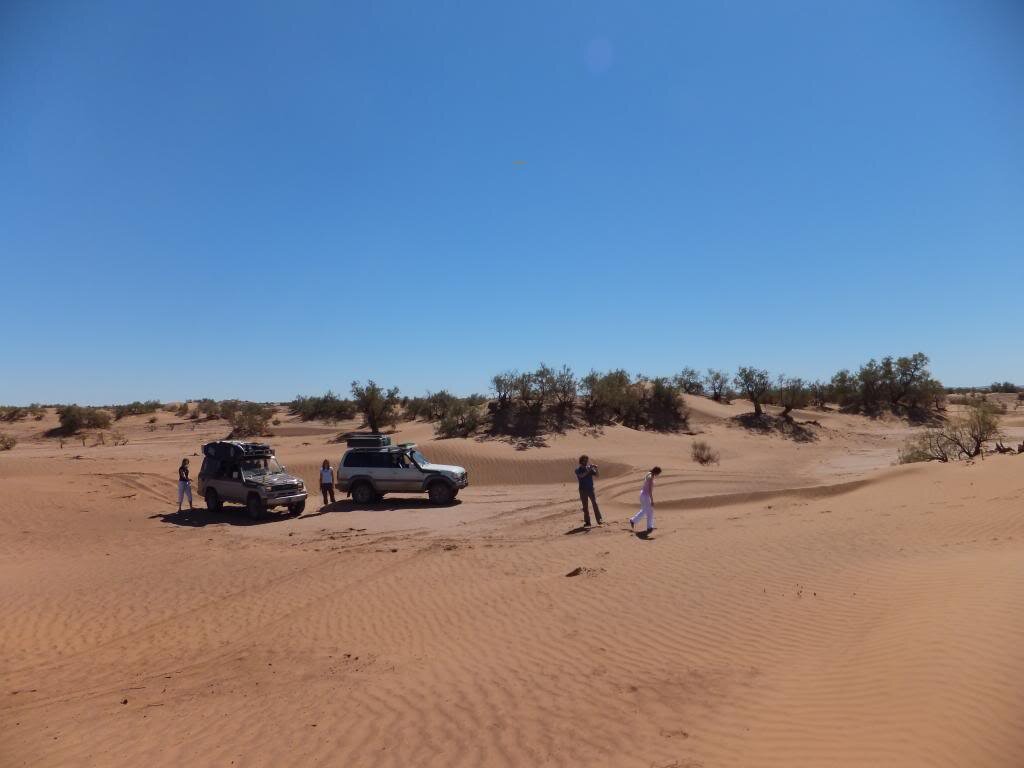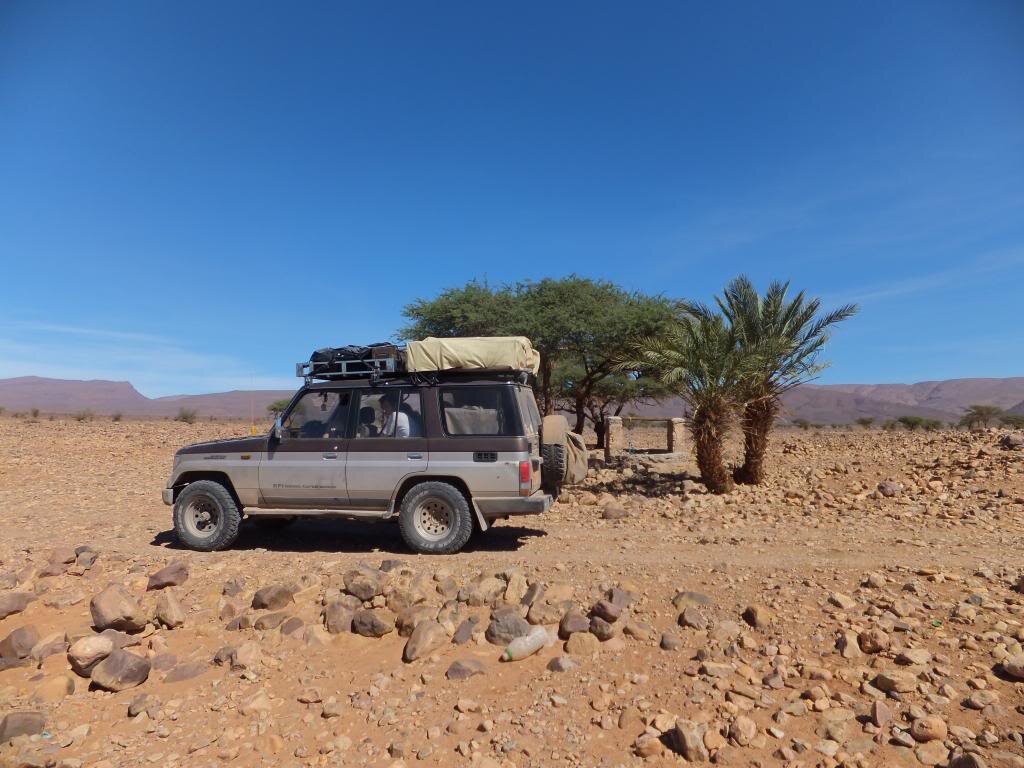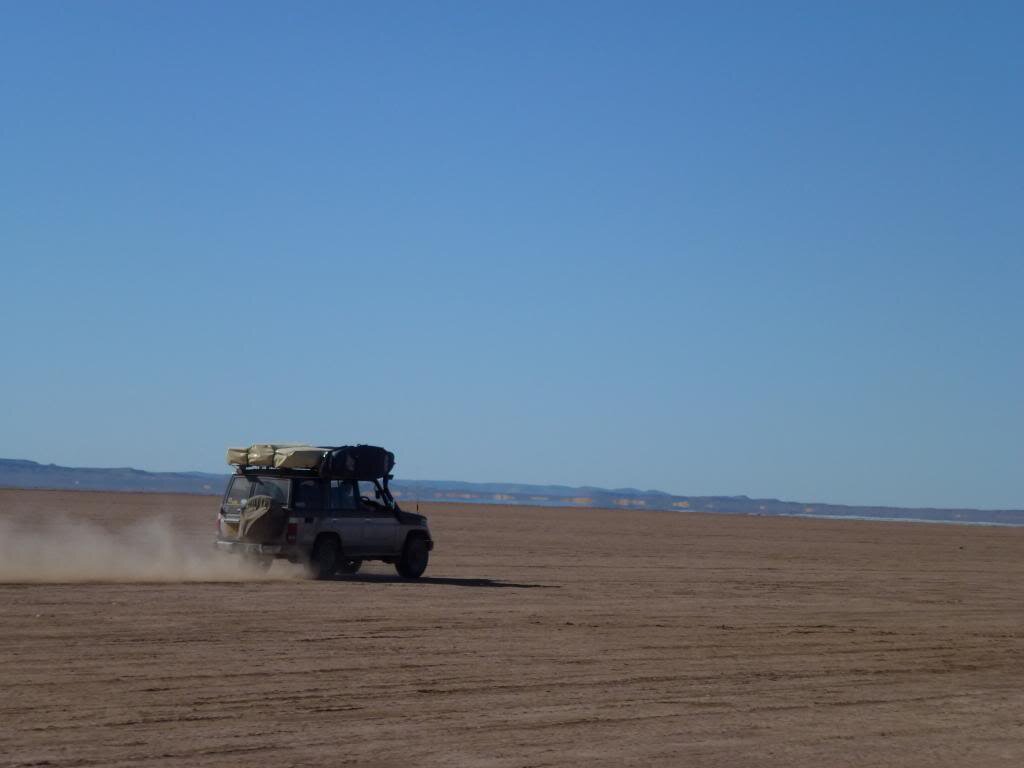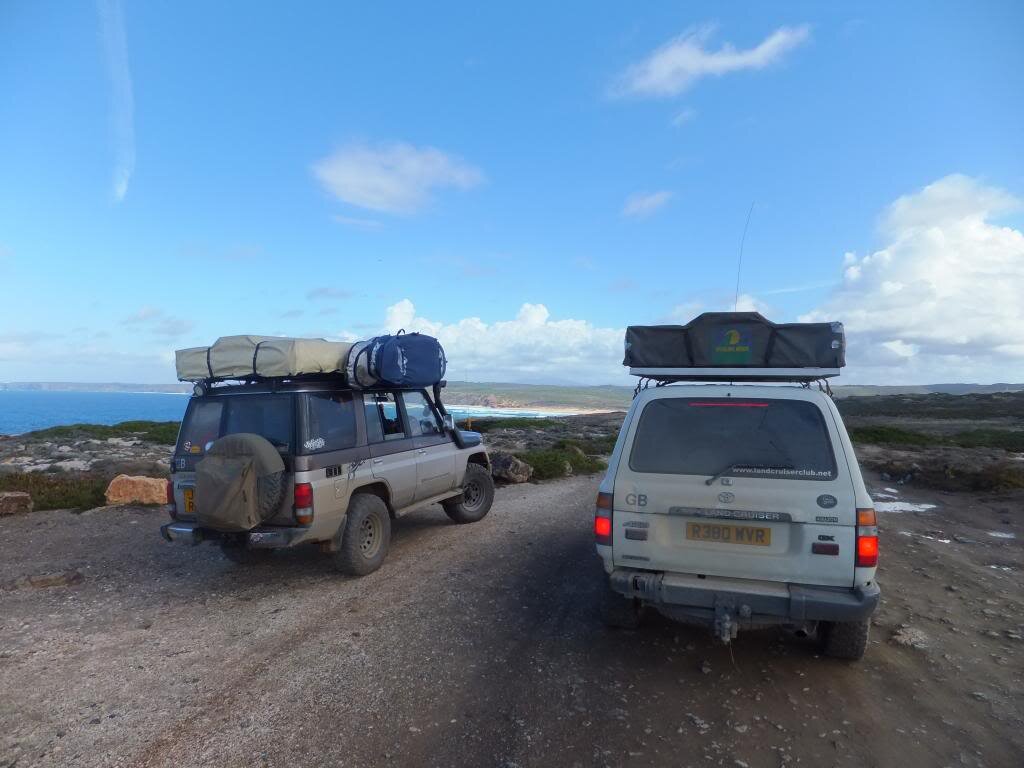 Looking for £4500ono
Drop me a line on here or give me a call on 07909.552380
Cheers, Jim.