Well-Known Member
Supporter
Joined

May 13, 2014
Messages

724
Country Flag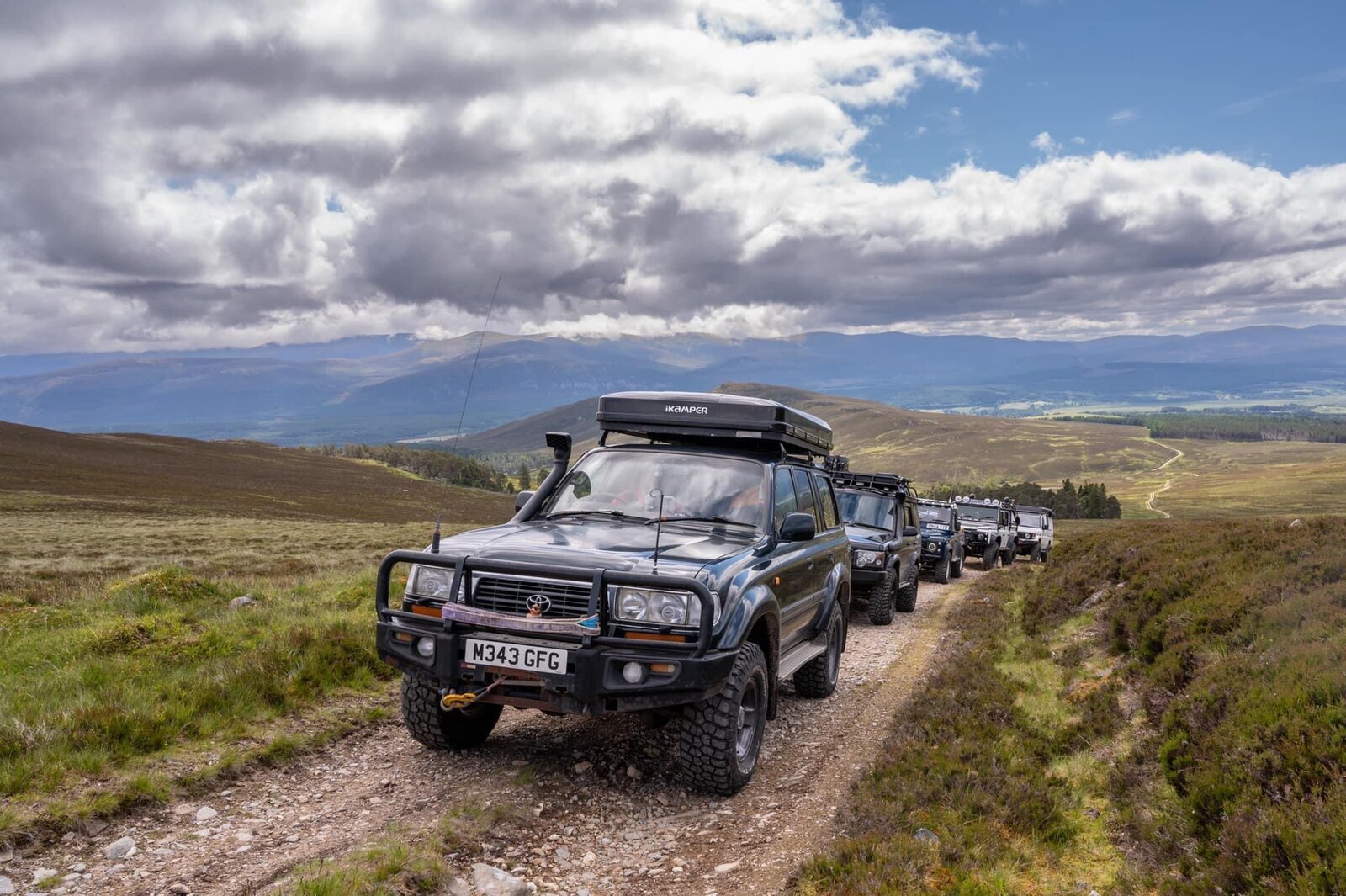 After much reflection and no small amount of reluctance I have decided to sell my HDJ80 24v manual diesel. I've owned it for the last 9 years and lavished lots of time, attention and money during this time. It's been on many trips to many countries in Europe during these years and clocked up an additional 90k miles in my ownership, total now is 249k. You really could just get in and drive to China tomorrow with confidence. I would and will return to overlanding later, but for now I find I am spending my time differently these days, and it just sits there, barely used, with spiders enjoying the shelter it gives. I know I will regret selling it, but it is time for someone else to use and enjoy it.
I documented 90% of the build and refurbishments here.
Baselining My 80 / Overland Build - [Leaving Land Cruiser Club]
and I've set out below the modifications and improvements and priced it to reflect the honesty of its condition and description. I think it is worth £12000. If you are seriously interested just PM me. No traders please, only enthusiasts. Vehicle is in PE11.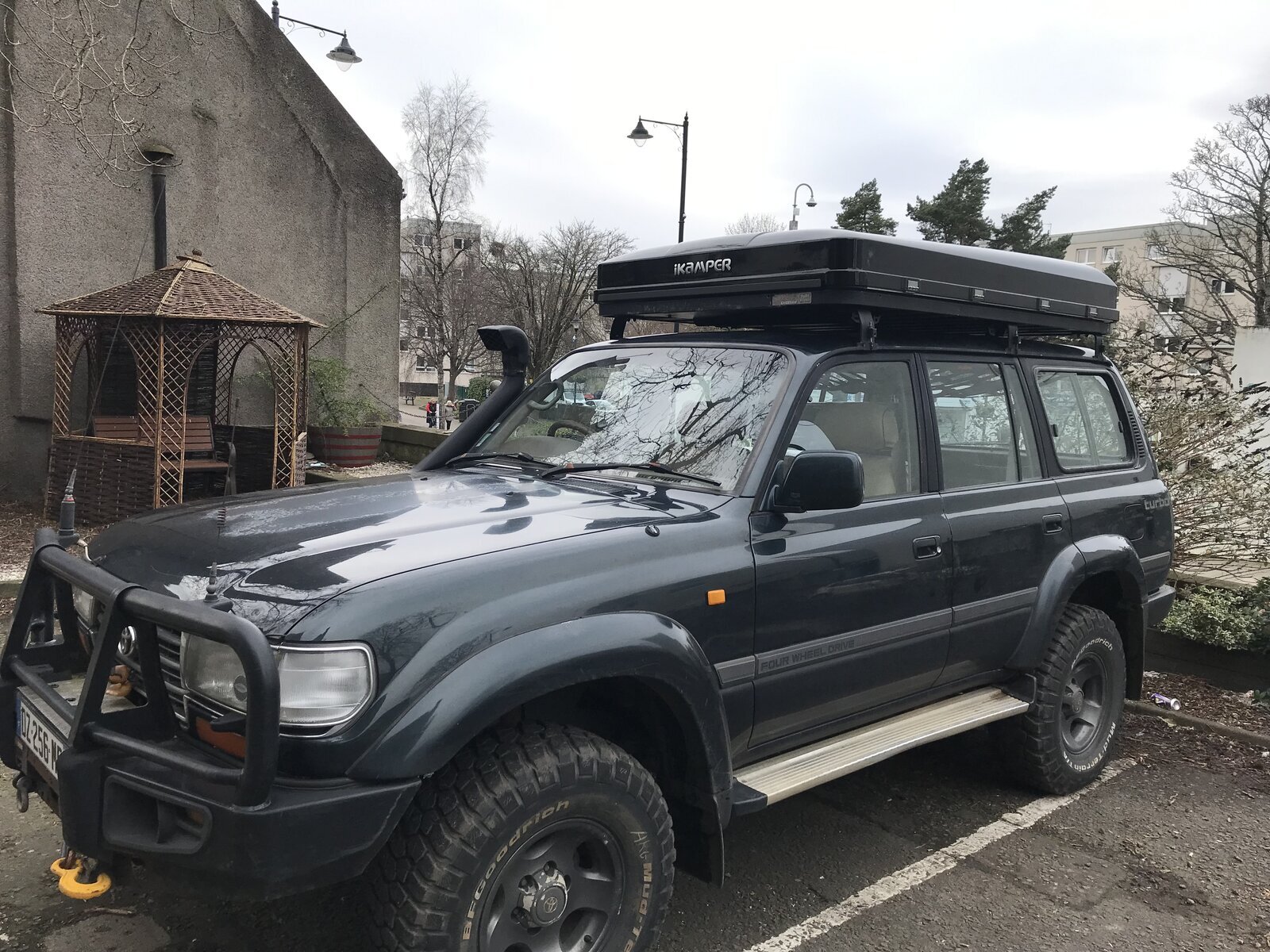 The car has had several internal configurations, the current set up being a sleeping platform for one person up to 2.1m tall with the front seat forward. The platform is well insulated and strong. The fitted box contains the 3rd battery charged from a T-Max split charger, the T-Max double pump and the 500w inverter. There is also a fair bit of space for other stuff in the box. I put tools and stuff in there as I don't go in there much when out and about. The lid of the box has stops and straps 2 for wolf boxes so they don't flap about when off road. I use one for food, one for clothes.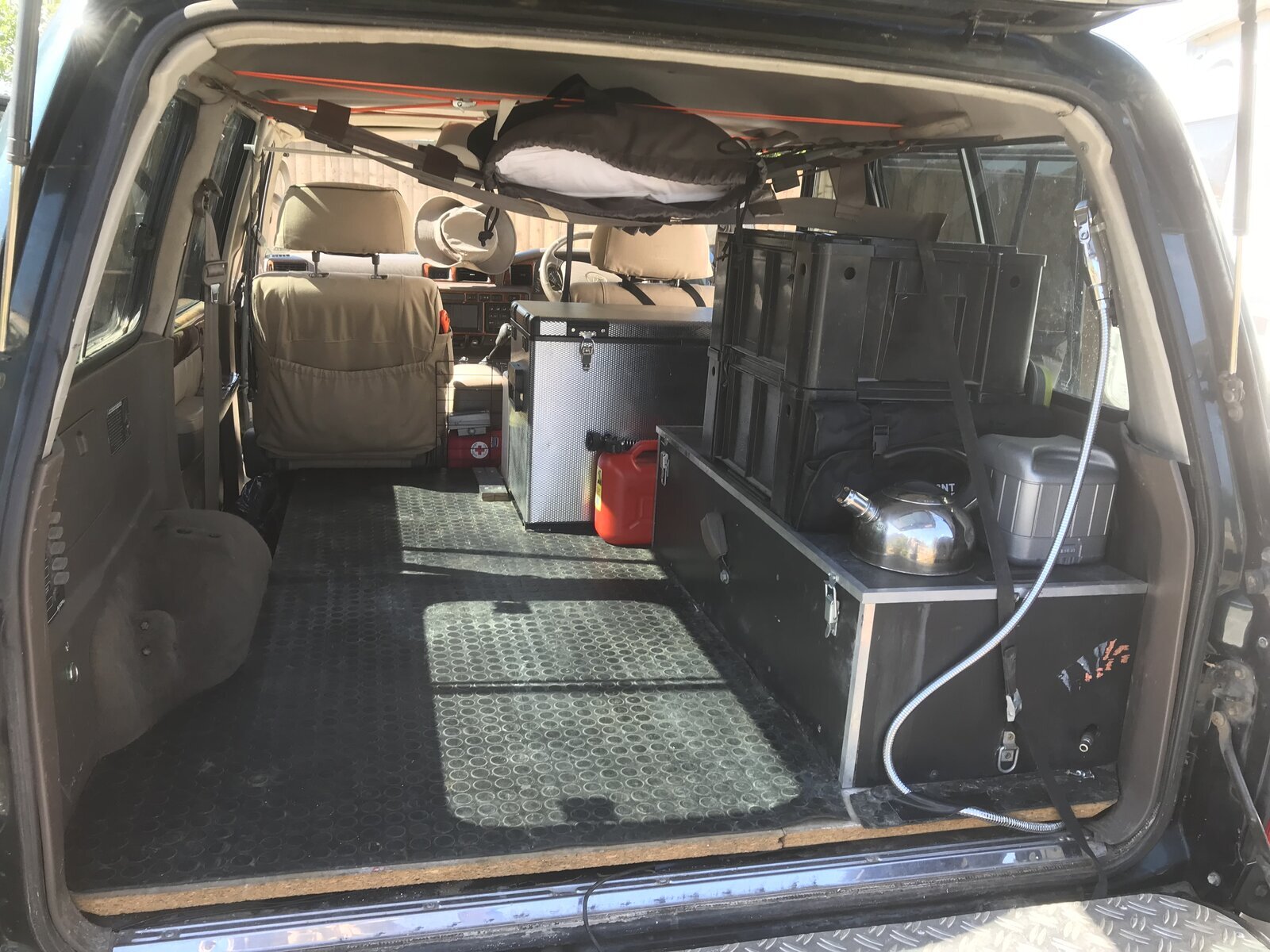 The Front Runner roof rack, fridge, pump, inverter are all included.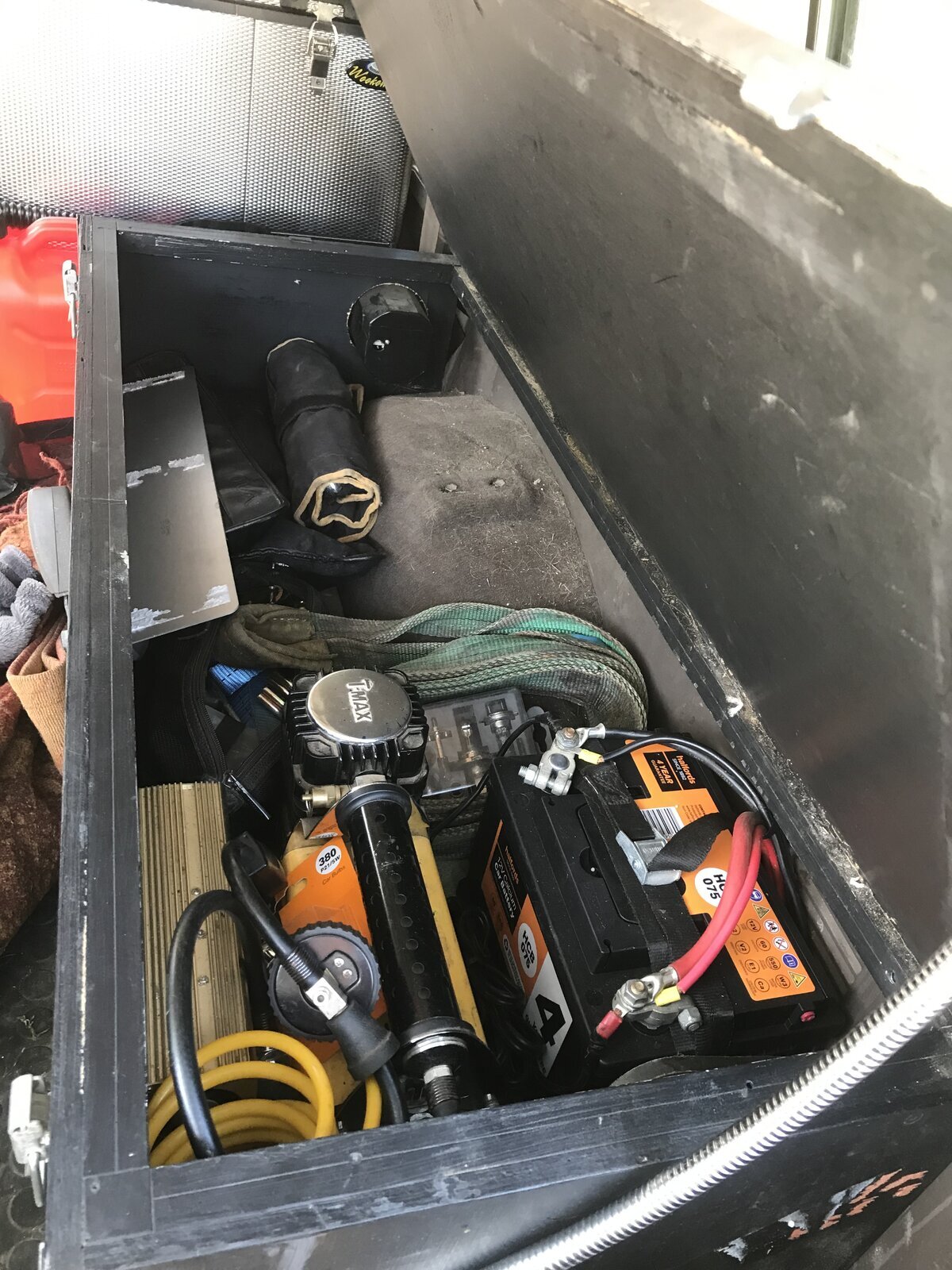 Above the bed is a webbing made from seat belts. This is very useful for storing soft items. Next to the box is the National Luna Weekender fridge / freezer (52 litre stainless) which is included in the sale. In front of the fridge is a 50 litre water tank with electric pump. The pipe runs to the rear of the car where the head and pump switch are found. The front seats have fairly new Escape Gear seat covers and are in good condition.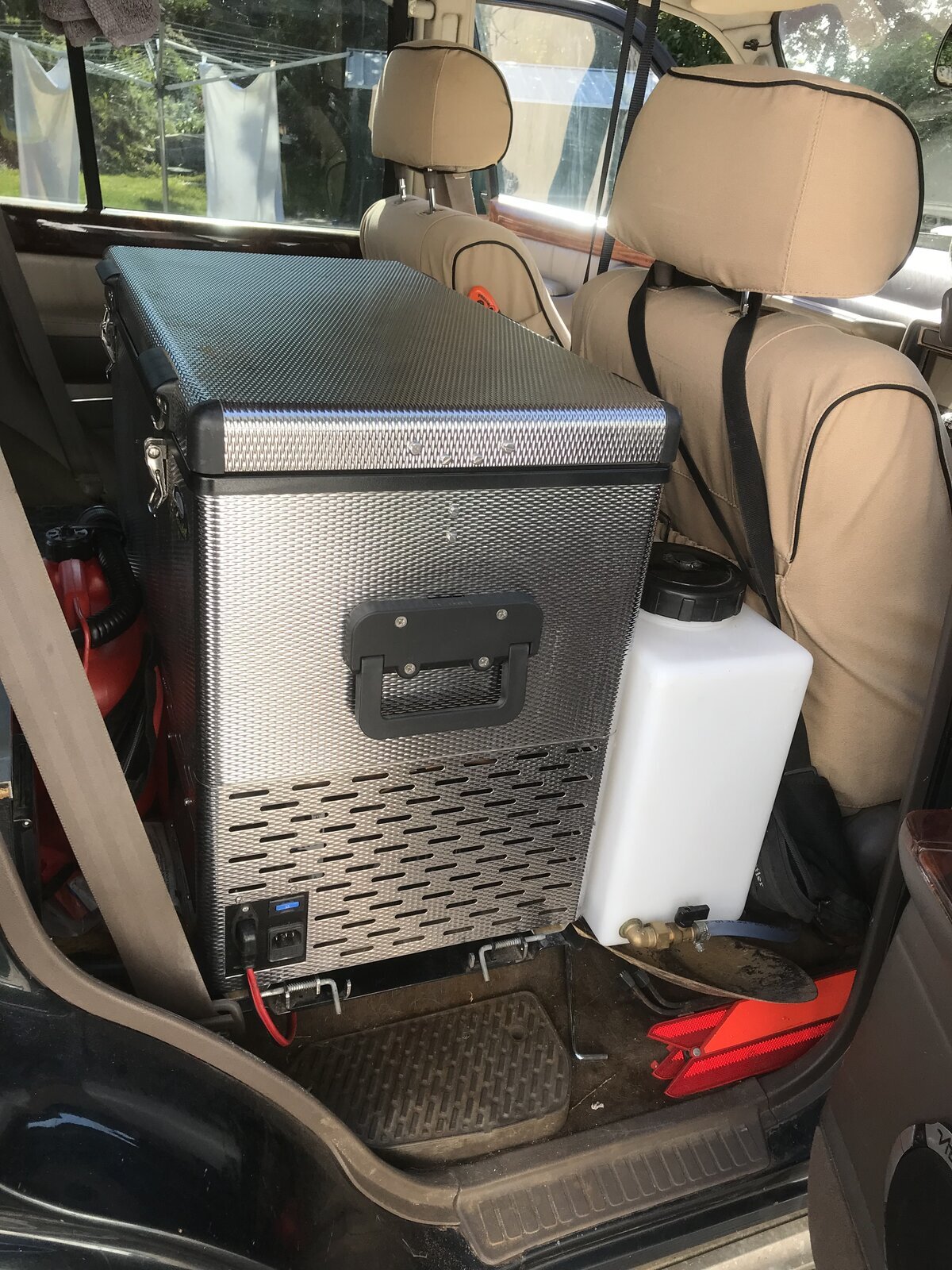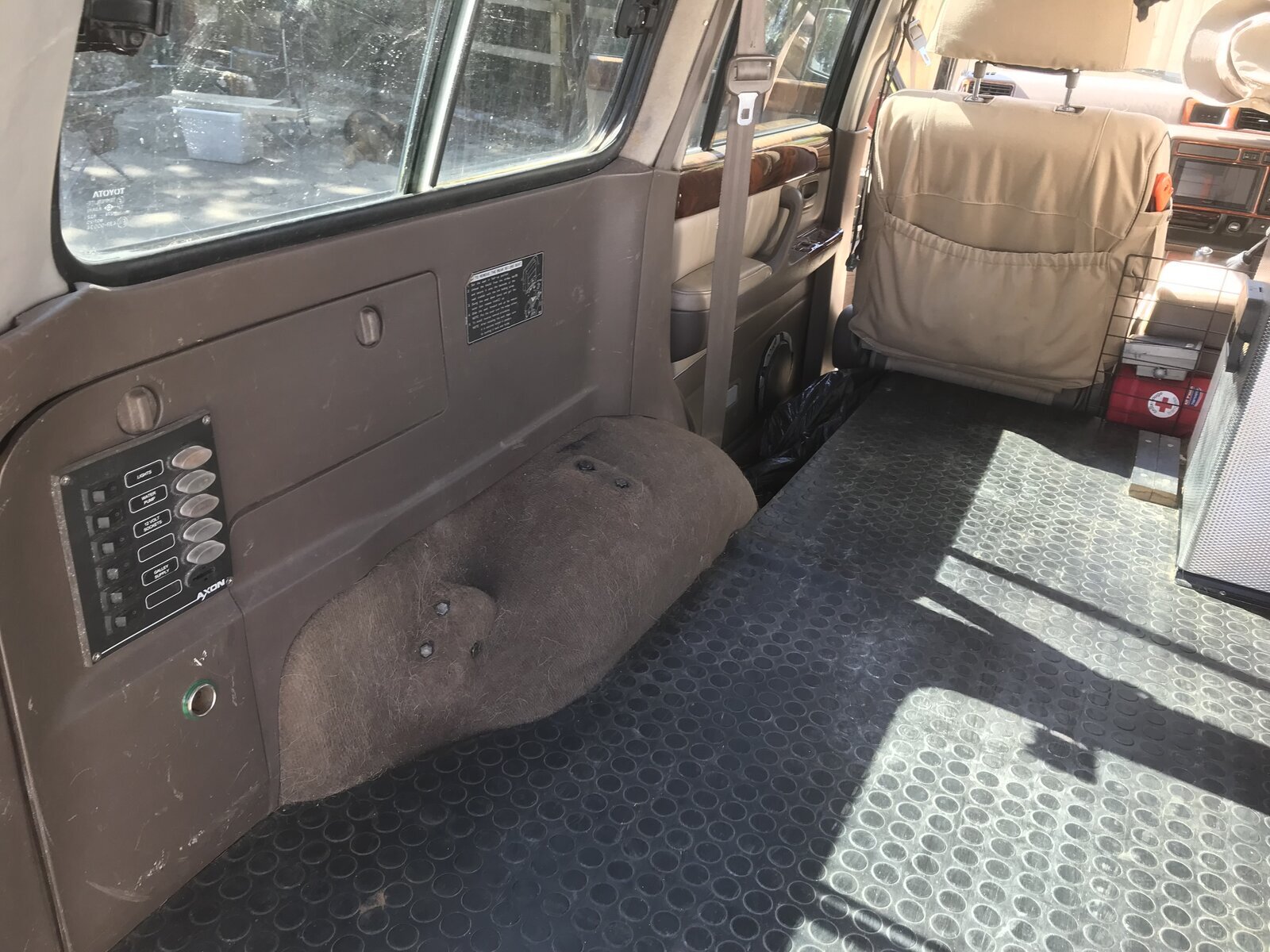 Up front is the DAB Apple Car Player and above that, the all important factory cup holder ! A CDL switch is fitted which allows use of high range without locking the centre diff. The Garmin is not included ! The T-Max split charge controller is next to the gearstick.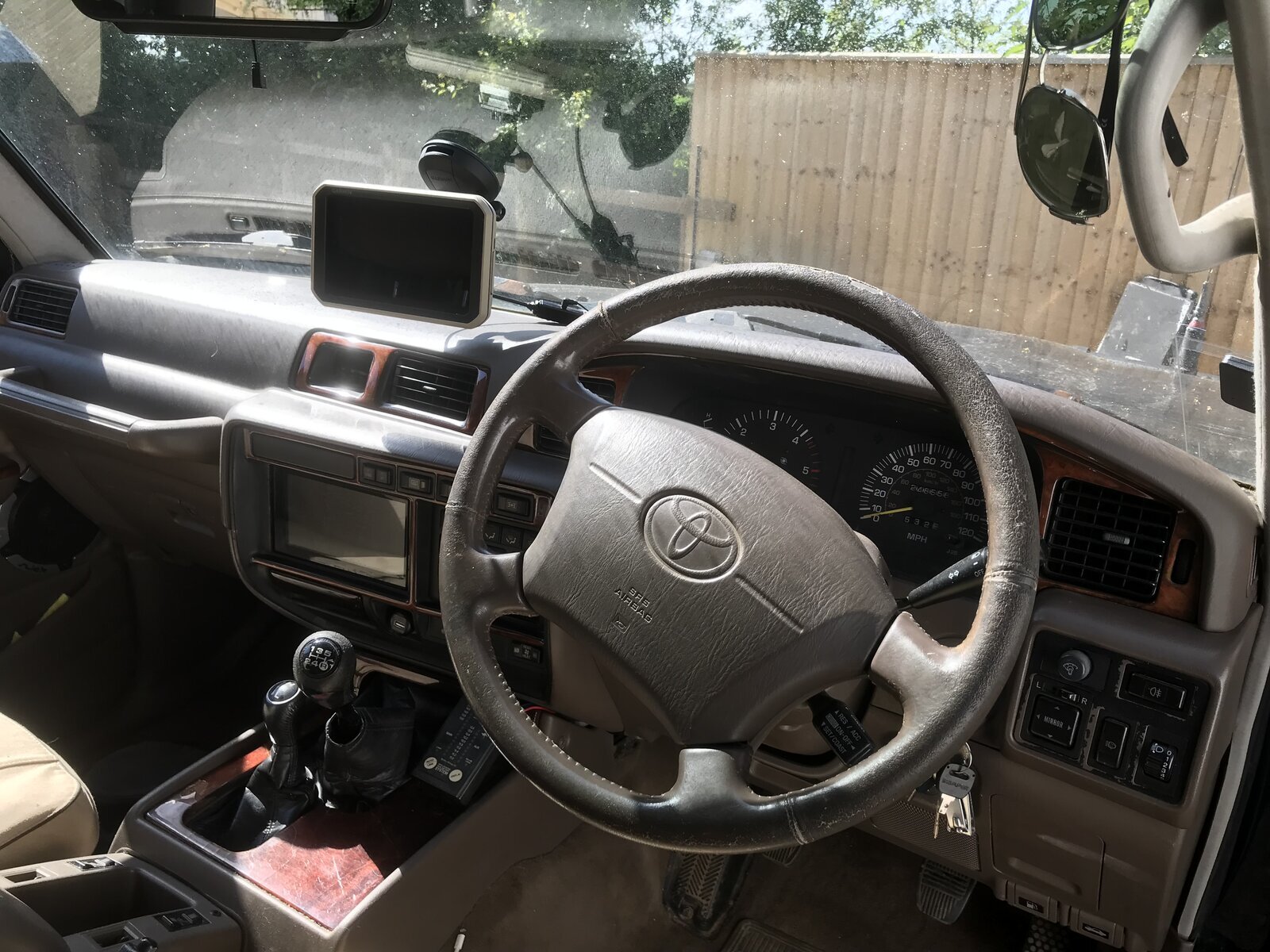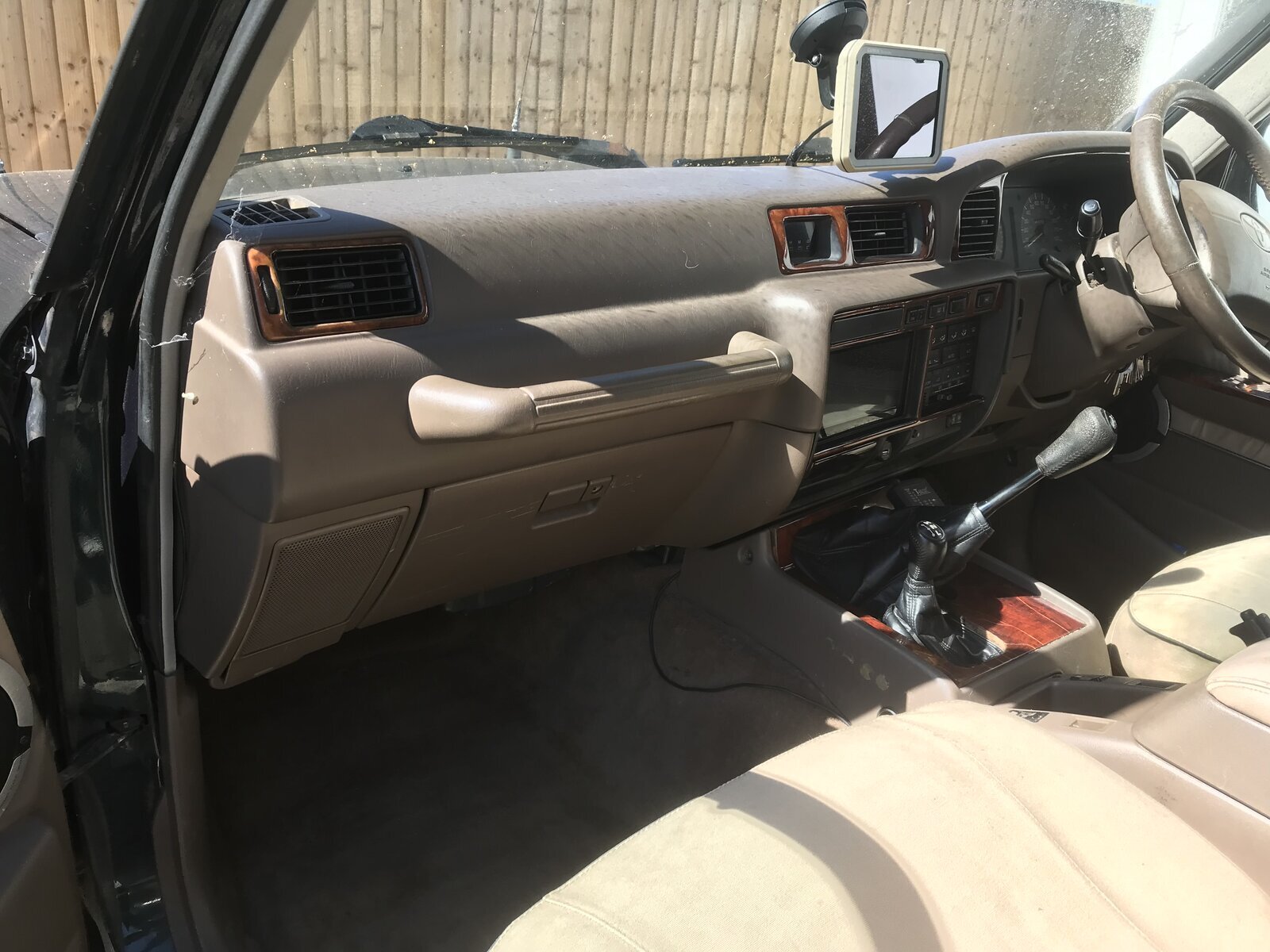 The CB is in the centre console and the lower compartment is still usable. There is a separate speaker as well.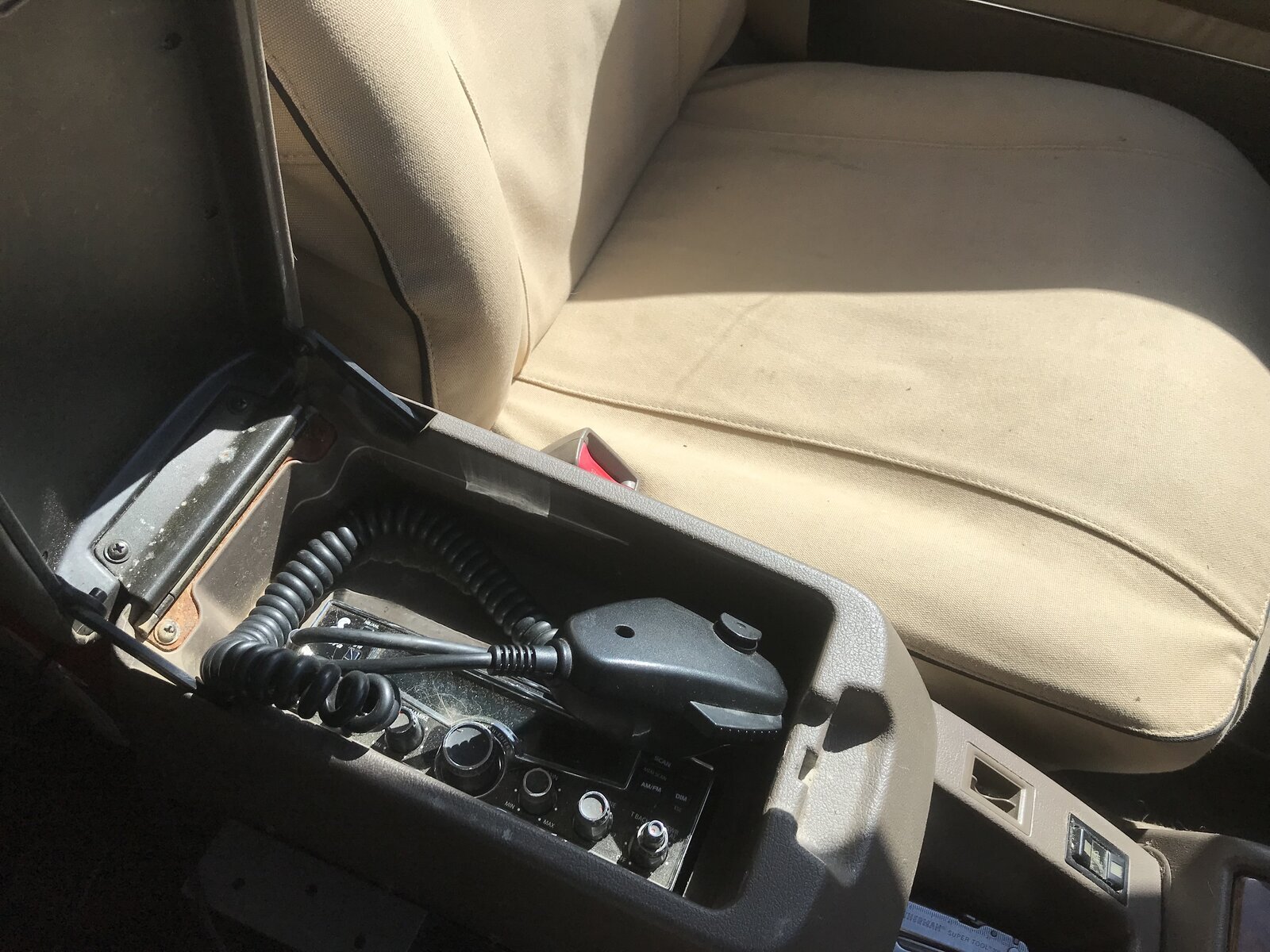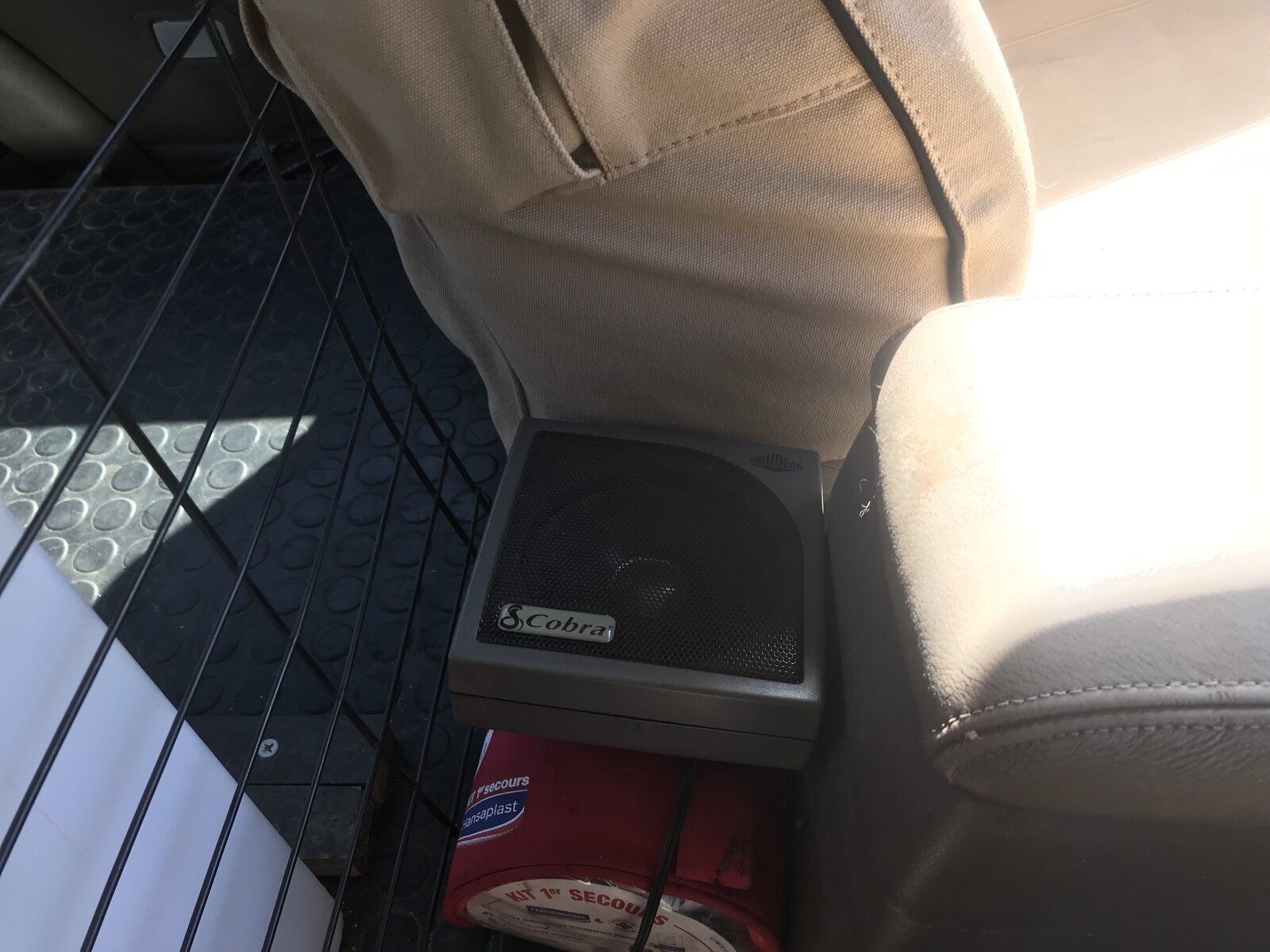 I recently retro-fitted the factory wheel carrier as I thought it best option weight-wise for distance overland travel. The fog lights have been moved as shown below. I have the tow bar in the shed and it is included. I removed it for overloading as it was just an anchor waiting to dig in and get you stuck. Instead, I fitted recovery eyes on the tow bar mounts. The trailer sockets all work.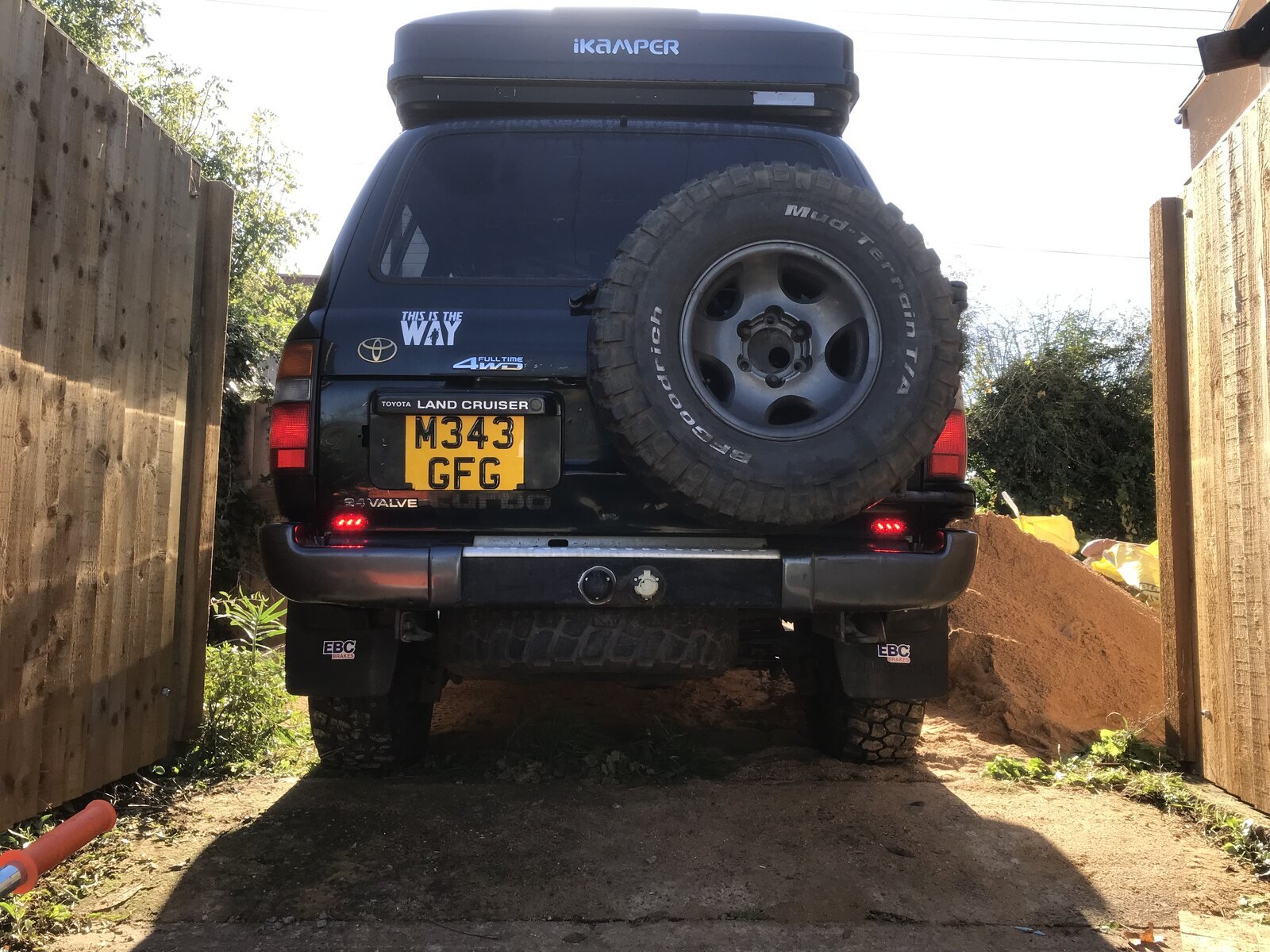 Drive Train
The suspension is Peddler's +50mm springs and shocks. They are progressive and when the car is fully loaded, still feel comfy and give the +50mm. Unloaded, it is quite high as you can see and drives like a normal car. Brakes are all genuine Toyota disks with EBC pads sat on brand new Toyota hub spindles with new bearings all round. Steering arm studs are new replacements as they fatigue off after a few years. Wheel studs are also new genuine Toyota following a trauma documented in my build thread. Steering damper is new, I forget the maker but it was quality. The birfs are a bit special. They are from RCV in the USA. They are super tough, made to deal with bigger tyres and last a life time and were about a grand a pair ! I have spare races and BBs just in case. Hand brake is good. Diff locks front and rear are new genuine items and work great as does the CDL. The breathers for the axles, the gearbox and the Xfer box have all been extended and exit at bonnet height in the engine bay.
Body Work
The paint is all original as are the panels. There are a couple of minor dings in unobtrusive places. Tailgate is sound. There is the usual lacquer peel on the bonnet but otherwise the car buffs up nicely. Recently, a lot of work was done on the rear wheel arch/tub / lower rear quarter. All the rust was professionally removed and replaced, minor rust on end of n/s sill, rust holes in front wheel tubs, so there are no rusty surprises anywhere. ABS rings were re-fitted to make ABS work correctly so the MOT could be passed.
Bits in Brief
12000 lbs wired and wireless winch
CDL switch fitted
HID lights included
Rock Armour front bumper
New RCV birfields - nearly new, stronger and tougher than OEM (over £1000 a pair). Spares kit included.
New Toyota parts:

Discs all round
Clutch - 3 parts
Power Steering pump
Water pump
Timing belt
A/C Pump, clutch and condenser rad

120 alternator
Apple Car Play Double DIN head unit
Cup holder - like hens teeth
New Varta batteries
Good handbrake
New OEM front and rear diff locks
Centre diff lock is perfect
Whiteline bushes all round
OEM wheel bearings all round
Stainless exhaust - sounds amazing
OEM rear wheel carrier retro fitted
New steering damper
Pedders +50mm springs and dampers
All filters regularly changed
Escape gear fitted seat covers
CB - properly tuned, great range, separate speaker, discreetly mounted.
T-Max split charge
3 rd battery in rear
t-Max air pump built in
50 litre water tank and pump
National Luna Weekender 52l fridge / freezer
500w inverter
Sleeping platform inside - insulated base
4 x Wolf box storage system
Cargo net internal roof storage
6 good BFG muds
No welding needed. Professional welding to usual weak points
Sound chassis and body, tailgate good
Front runner roof rack
Genuine Safari snorkel
Raised axle, gearbox and Xfer box breathers
Weak points
Windows slow in winter - had new rubbers and winding mechanism, needs motors to complete
Cruise control pops off.
Usual lacquer peal on bonnet
Small oil leak from front sump seal.
As I said above, the price reflects the honesty of the description and the fact there won't be any nasty surprises. Just get in it and drive to China

Other stuff for sale with the truck includes:
Waffle boards
Frontier Stove
Hi Lift Jack
Spare starter
alternator
brake pads
starter relays
Drawer runners - 100kg @ 100cm maximum extension - 3 pairs
A lot of smaller spares you might take with you on a long trip
Xlerator Camping Gas stove - like new
Coleman dual burner petrol stove - like new
The iKamper has been sold