In December i needed to get my brakes sorted quick as i was about to travel to Spain to collect a car on a trailer. I did not have much time so I went to my main dealer to make sure it gets sorted correctly. They diagnosed the fault as a seized rear calliper pin and they put it right after spending £400

. This included new pins, mounting bracket, cylinder kit, pads etc, quite a substantial list of parts and the brakes were very good afterwards. They tried to charge me for pads twice, disc pad kit and disc pad rear, but I spotted that before I paid. Needless to say I felt a ripped off, but at least they did a proper job and got it done in 2 days from the time of booking I thought.
Well recently I decided to replace the piston seals on the rear brakes because they told me that they did not do it (even though they charged me for a cylinder kit). When taking it apart I found the new pins in this state: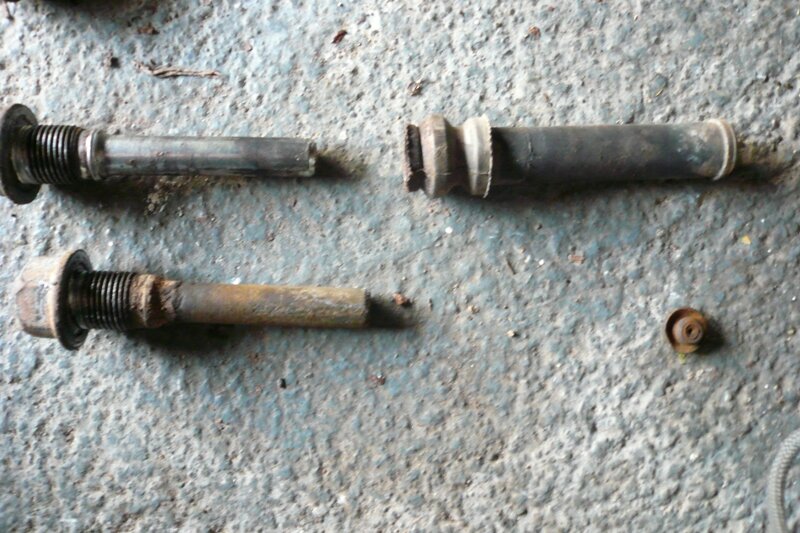 And the new mounting bracket was full of c%@p: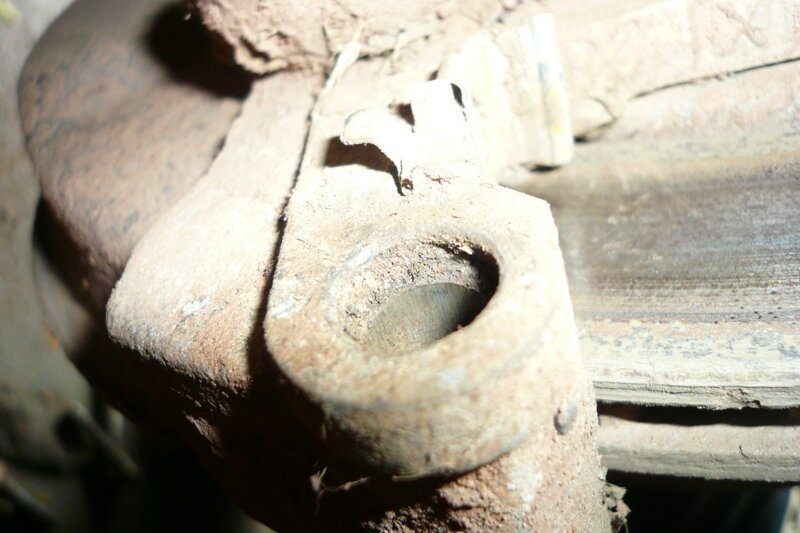 It turns out that they did not fit the rubber garments or 'bellows' that stop dirt getting in between the pin and hole and as a result one side was sized and the other was very close to being seized. Here is a photo of the missing rubber bits: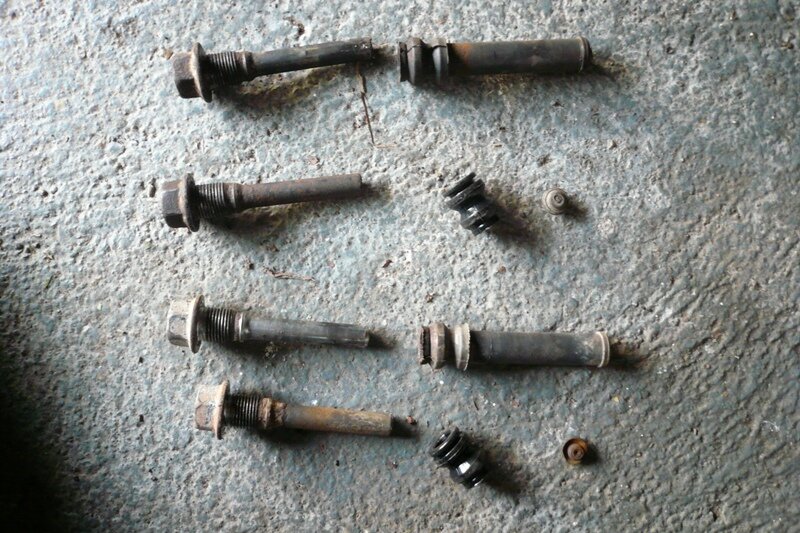 Well I clearly was not happy about this, not only I was charged for parts that were not fitted, they also fitted the new parts incorrectly and in a dangerous manner. It took me 3-4 hours just to clean up the holes in the mounting bracket

So I decided to go and have a talk with them and they said that they need to look at the vehicle. Well I already had fixed by then and would I trust them to it properly again? They had a look at the photos and after I mentioned 'dangerous' and 'charged for parts that weren't fitted' the service manager asked me what I wanted. At this point the service manager started to talk very quietly so the other customers would not hear

I ended up with £70 worth of filters and coolant but he stressed that in the future they need to have a look at the car and put right anything they did incorrectly. They did try to give me a trade price on their parts but I said that I already get that, and what's a 20% discount worth when I am still out of pocket.
This is solely my experience and I am sure there are happy customers out there, but I personally will not let them work on my LC again. They reassured me that the technician will be spoken to and the service manager was very serious about this.