Owned by me for over 13 years this is no ordinary '80' and it is only being sold due to ill health.
Please note, this car is originally from the UK and is right hand drive, presently it is registered and insured and being used in Spain, to re-register back into the UK would be a breeze as it is obviously compliant. I live within 45 minutes of Murcia airport.
287,000 miles, Manual gearbox, three differential locks (centre diff lock button installed) engine/transmission good no leaks etc.
The dark green paintwork lacquer is poor, having been exposed to the Spain sun for so many years.
Stock alloys in great condition as are the all terrain tyres.
So pretty much a typical 80, but read on.
This 80 was dual purpose for me, one minute taking or collecting friends to and from the airport, or popping down the beech bar for a coke, an hour later it was ready to go off road for camping trips with a full on custom built interior system. As my solo off road and camping trips are now numbered the car has to go. To keep the 80's well known strength and reliability mods have been kept to the minimum, a 'less is more' approach.
Mods:
Heavy duty steering arms
1" suspension lift as the roof rack is fitted most of the year round when I was able to drive.
12 volt conversion, a press of a button inside the car and so it has the ability to jump start itself at the press of a button from the second battery.
PWM engine cooling fan, with isolation switch for water crossing.
500 amp Blue Seas VSR with self jump start remote inside vehicle.
Removing the two rearmost rows of seats allows an entire off road custom modular system to be installed, this system allow you to carry water, food, tools, spares, a cooker, a fridge, even an area to carry clothes, cleverly heated during winter, clothes not included

There water bladder in the rear wing, holding around 30 litres of water, there is a pump system permanently installed, from washing your hands to having a shower it is ready to go. There is a solar power system also installed, this allows the roof rack mounted solar panel to charge the two off road batteries, in the rear bumper a socket allowing a second roaming solar panel to be plugged in, there are meters to monitor charge being received from the panels.
The roof rack has a Sahara tent, two sand ladders, a five foot Hi Lift Jack, 2 x 20 litres Jerry cans for extra fuel, a second spare wheel is mounted there as well, a slide out solar panel, there is even a roll out Oz 2000 awning, long handle spade.
Interior is in remarkable condition, only the drivers seat stitching is failing, a known common fault, the rest including the headlining is in really good condition.
Front dash cam
Rear dash cam with infra red illumination for reversing but I don't use it, see later text.
RAM customised mount to hold Tablet for mapping, a Samsung Galaxy Tab E is included in this sale.
Roof mounted Toyota altimeter and fuel gauge if needed for the installation of a second fuel tank.
Custom dash mounted indicator inserted between the speedometer and rev counter for additional engine warnings along with audio alert if anything serious is amiss.
New Albrecht CB with VOX installed in place of the ash tray, no one smokes in my car!
Blue Seas centre console battery to battery self jump start provision.
National Luna dual battery monitor.
New touchscreen dual DIN Bluetooth stereo with video facility, this includes reverse camera and infra red reverse night illumination.
Blue Solar MMPT solar controller with Bluetooth remote so you can monitor charge rate or alter the overall system settings from your mobile.
2 X Solar panels, one on slide out on roof rack, the other stores under the fridge modual to prevent damage in transit, this has a roaming lead and allows placement to suit sun position for example if the car is in a shaded area, this plugs into a socket in the rear bumper.
Custom mounted solar power monitors.
On board water pump fed by a 30 litre on board water bladder from Oz in the right rear wing, wash your hands or have a shower it up to you.
--------------------------------------------------------------------------------------------------------------------------------------------------------------------------------
8 leg roof rack designed and built by bespoke rack building company in Europe and this holds:
Solar panel on slide out
Roll out Oz 2000 awning
Sahara roof top tent with ladder
2 X sand ladders
2 X 20 litres of Jerry cans in carrier
Five foot Hi Lift jack
Second spare wheel and tyre.
CB ariel.
Changeover switch for CB ariel if roof rack is not fitted, and the vehicle roof areil is fitted when the rack is removed, a new cable needs to be fitted, both ariels supplied.
Remove the two rear row seats (8 bolts) and bolt in a custom built camping moduals and drawer system which are designed to hold:
3 X 8 litre bottle of water
Spare 12 volt starter motor (supplied)
Spare alternator (supplied but needs overhaul)
Spare CV joint (supplied)
1 X recovery chain (locking rock style)
Various heavy duty recovery straps
Recovery bridle
Various bow shackles
heavy duty hand winch
Axe
3 X 5 litre containers for oils
Storage area designed to hold tinned food in standard tin sizes
Camping lead and adaptor for camping on powered sites
Second solar panel with roaming cable and plug.
Tool storage area
Isotherm fridge with digital display
2 burner Coleman fuel cooker
here are other spares and equipment but too much to list.
You fit the moduals and you go camping, return home and bolt your seats back in with 8 bolts, job done.
--------------------------------------------------------------------------------------------------------------------------------------------------------------------------------
Bad bits.
As mentioned earlier, the 80 is pretty good condition but the paint lacquer has given in to the Spanish sun.
Small dent left rear wing the odd scratch here and there but nothing serious.
Lower trim for both drivers side front windows removed for safety, so new ones needed they clip in with no dismantling needed.
Drivers window sometimes sticks if lowered all the way down, new regulator supplied, but it needs to be installed, this window rubber could do with replacing, making the sticking worse, other windows work OK if a little slow.
Front axle needs new CV joints and seals, I have these brand new, they just need to be installed.
Other spares including four nearly new all terrain tyres.
The entire modifications, service history and anything else I have done to my 80 can be seen on my build thread on MUD, but be warned, make a coffee and get a coffee before you sit down and read it.
Yes I need to fit the steering shroud, I have it and will fit it before sold, blonde moment.
EDIT: eBay listing.
December 1994 Land Cruiser 80 1-HDT | eBay - [Leaving Land Cruiser Club]
Starting price on eBay this pm will be 9,500 GBP, cash on collection but in Euros please presently around 12,000 euros but we can adjust at the point of sale.
OK I got me an 80 :bounce2::bounce::bounce2::bounce::bounce2: This thread will follow my progress and report on anything and everything to do with my 80.....am I allowed to do that? I will document baselining, mods ect hopefully with pictures. So start licking your lips: 1994 HDJ 80 4.2...
forum.ih8mud.com
As above this is all going due to ill health, so I would rather not split meaning everything listed above and more must go, perhaps turn up with a trailer for the camping modules and extras?
Regards
Dave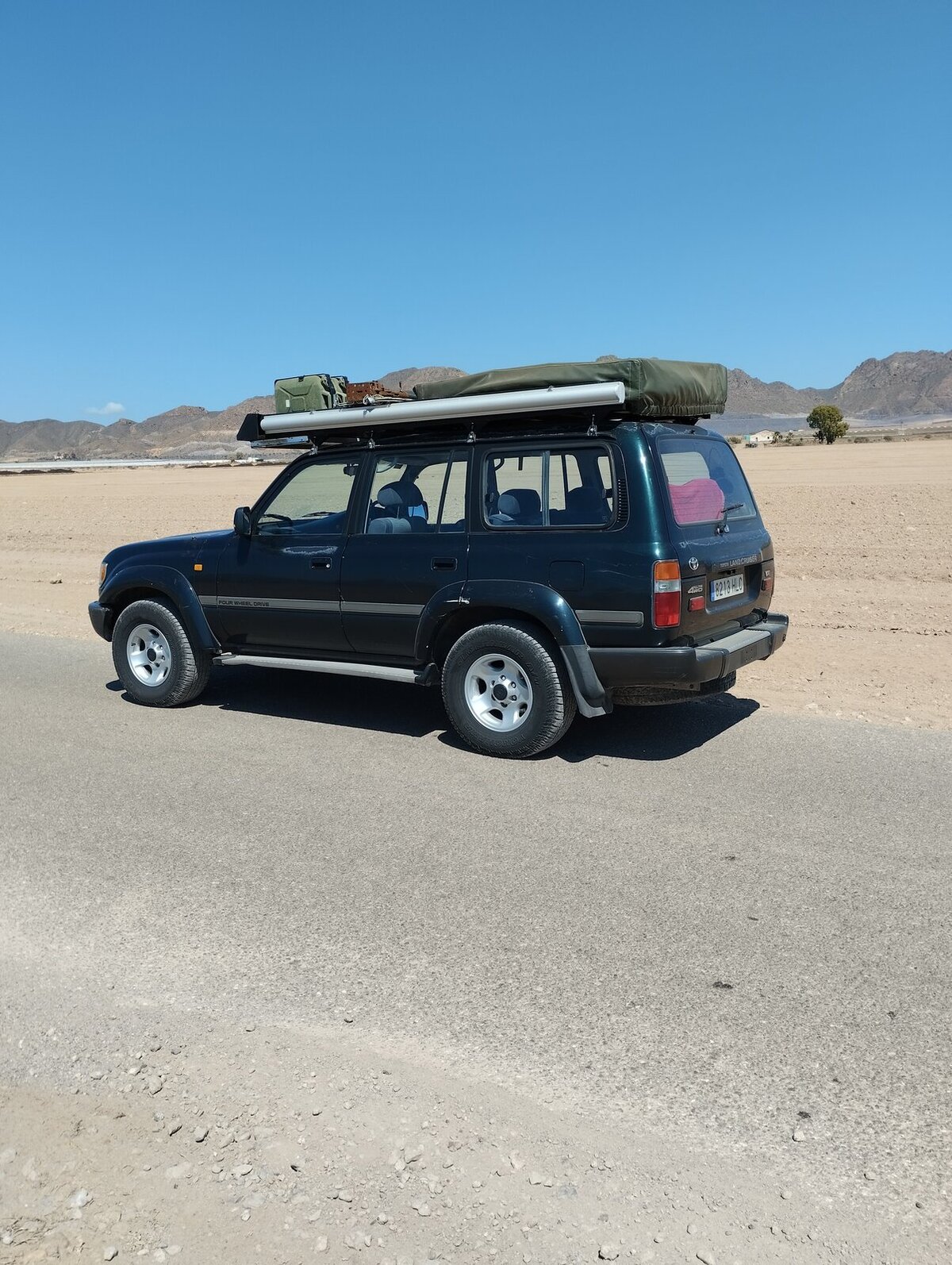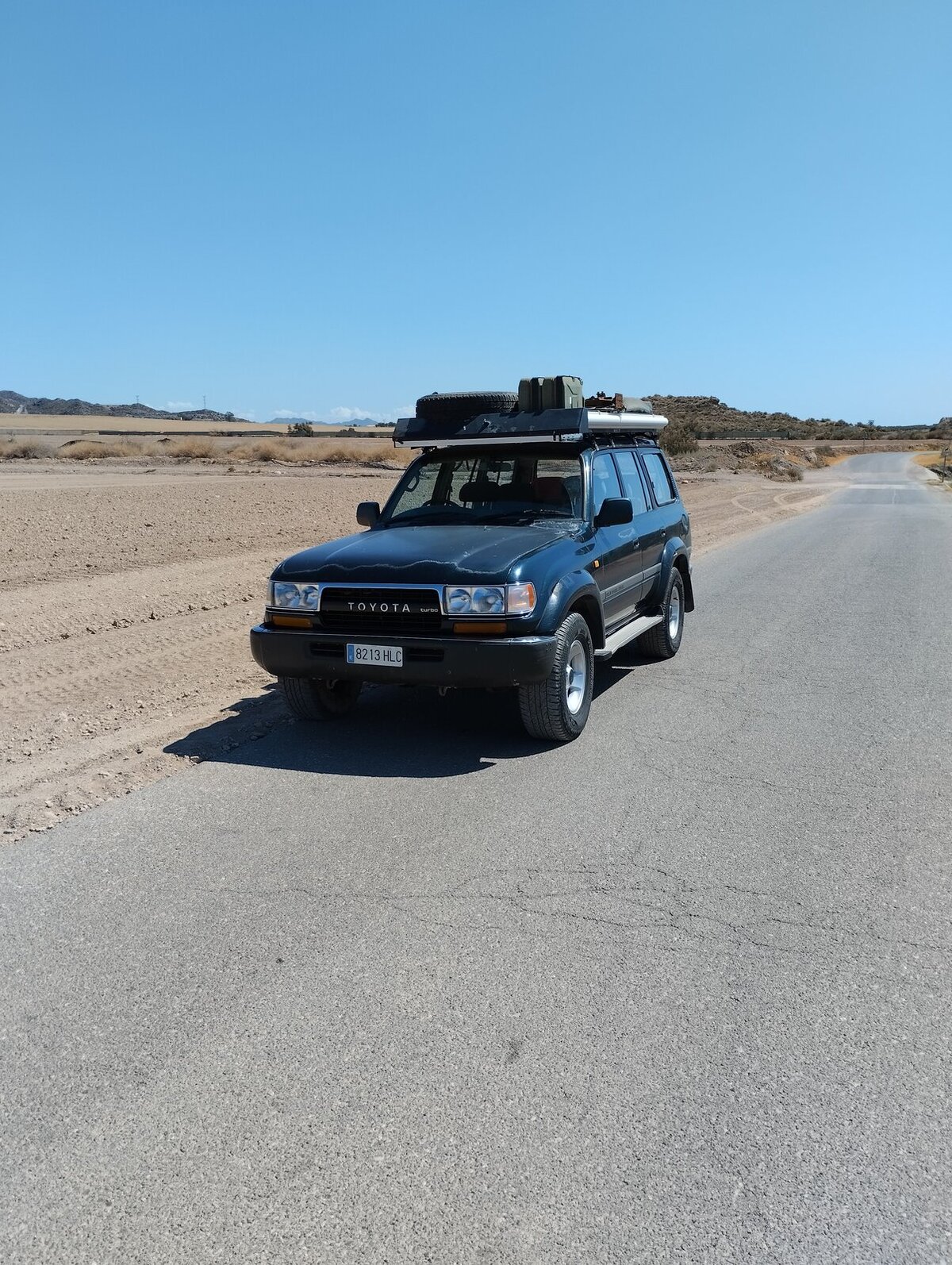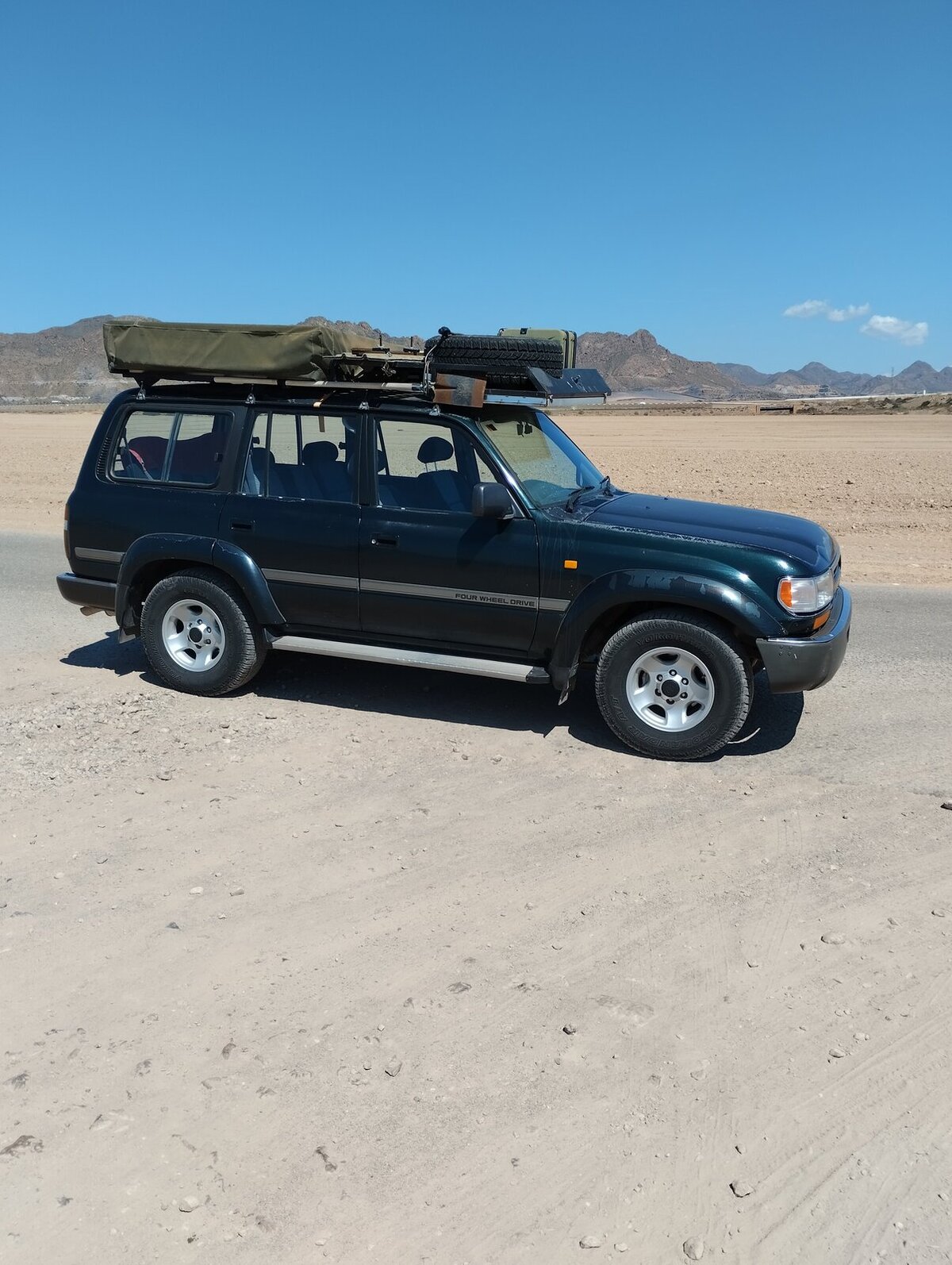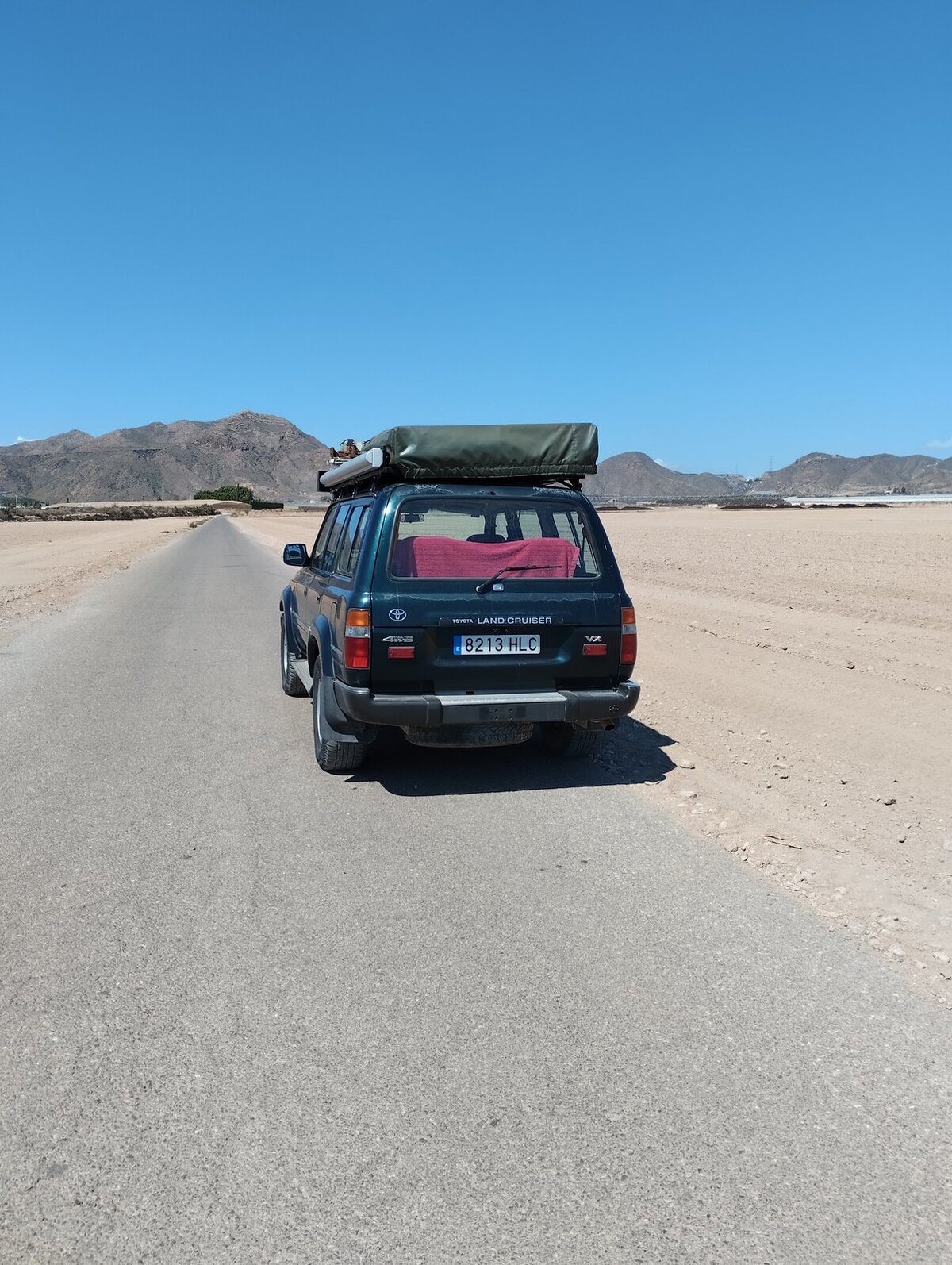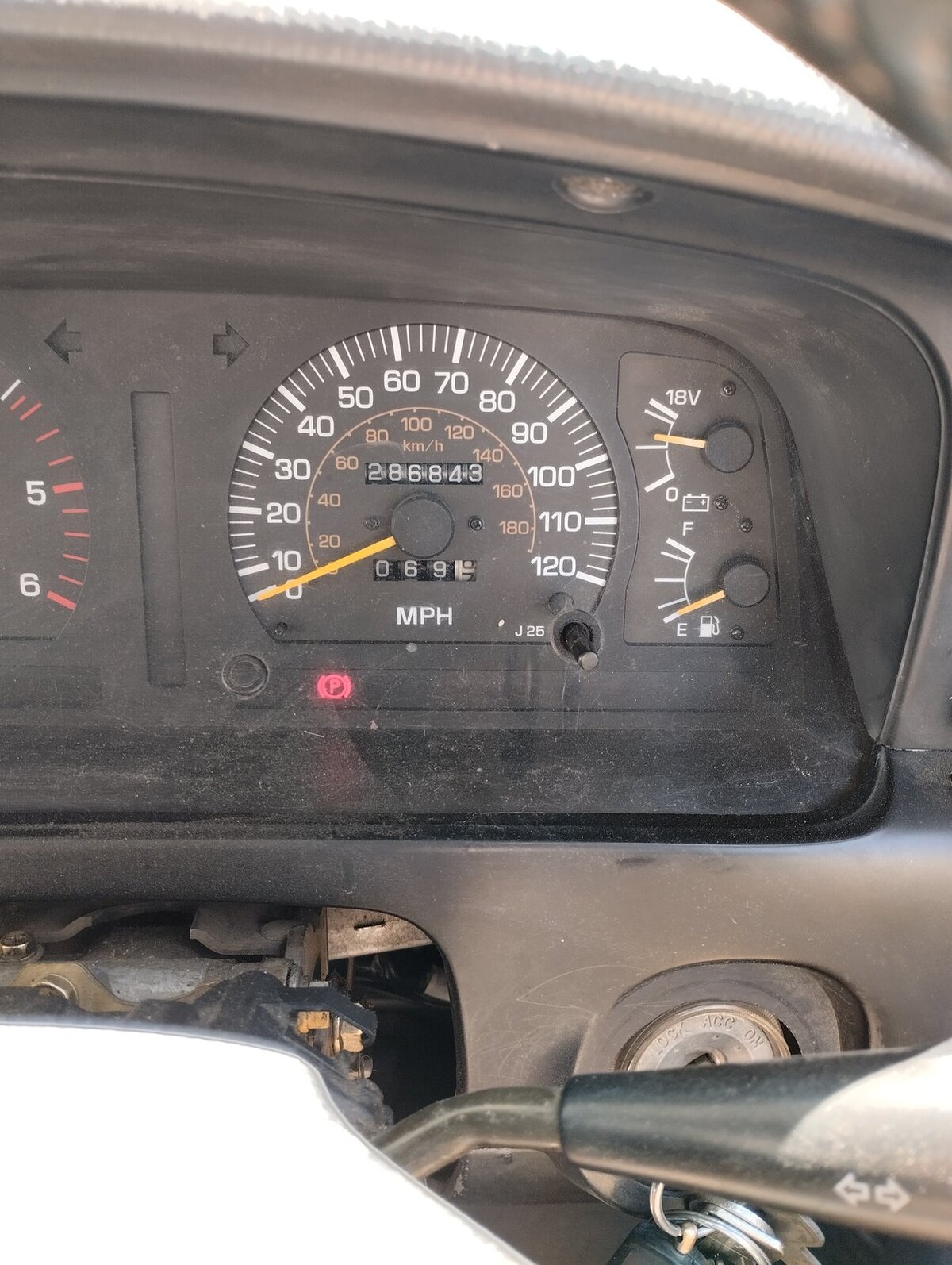 Last edited: