Joined

Oct 13, 2010
Messages

6,055
Country Flag
I spotted this the other day.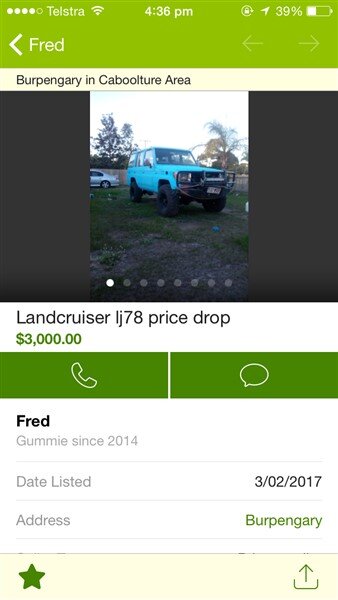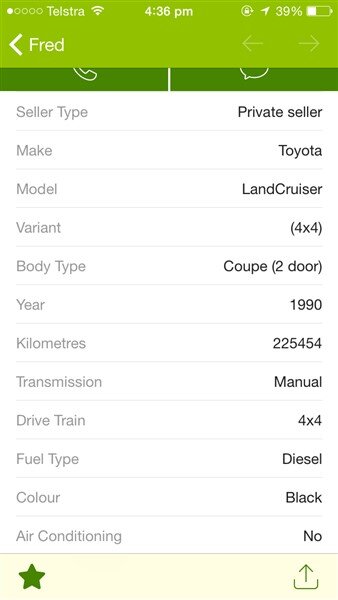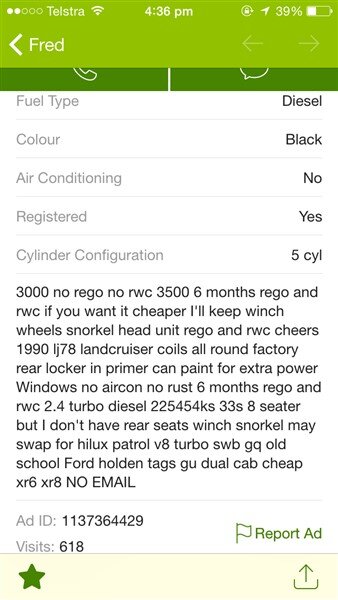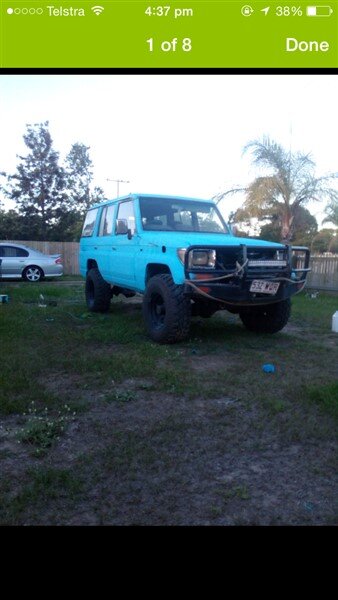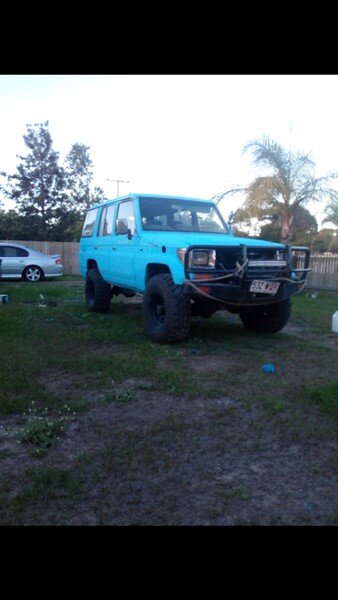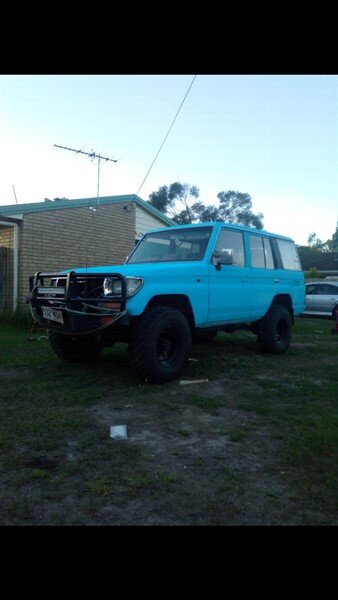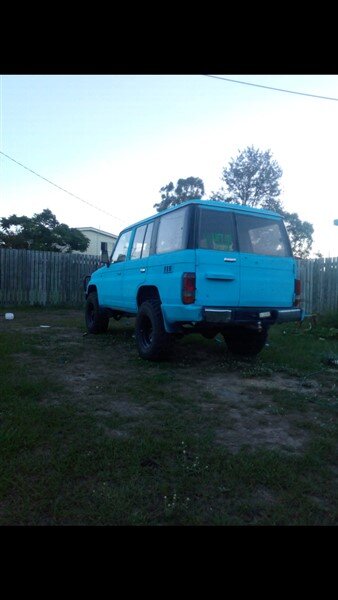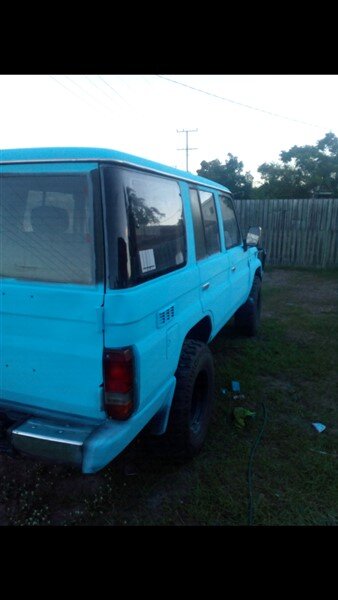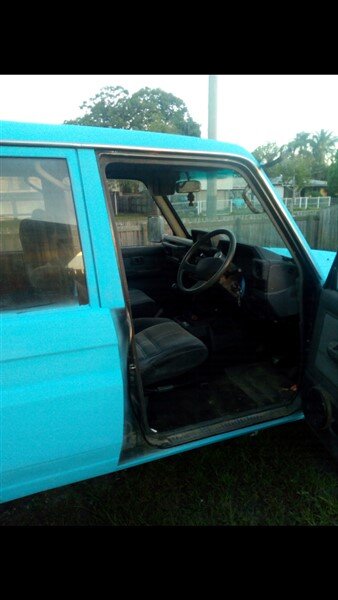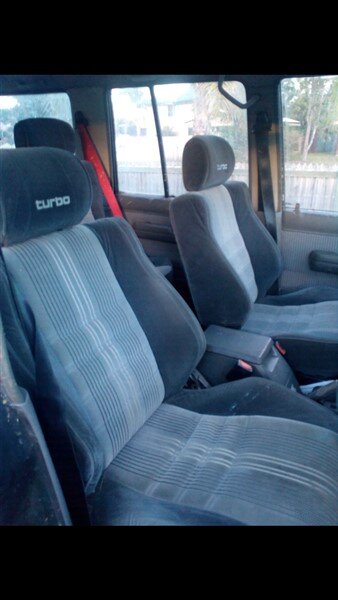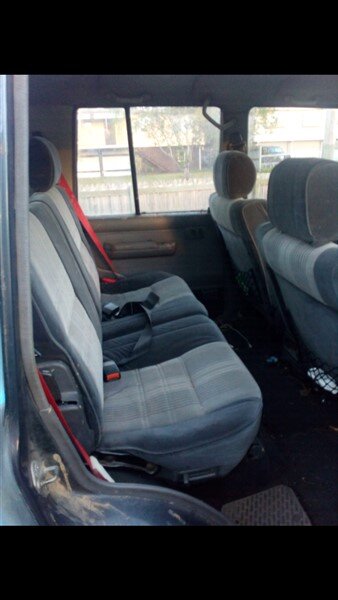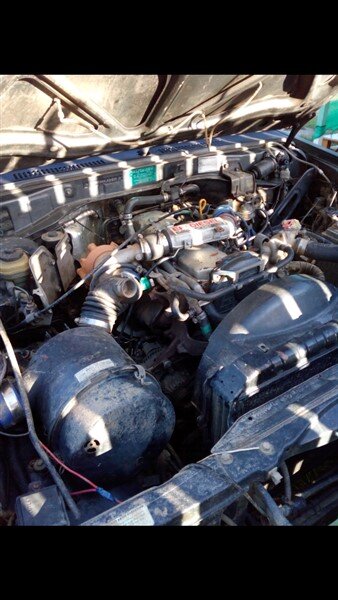 So I went and bought it for $2500, unregistered with no road worthy certificate, minus the plastic plumbing pipe snorkel and cheap Chinese winch.

As it has the 2lt 2.4 turbo diesel slug of an engine fitted that is prone to cracking heads, the drive back was pretty uncomfortable as the temp gauge wasnt working and the fact it didnt have much coolant in it when I bought it, I drove the 100km home with the heater on full so as not to cook it.

The outside temp was 34, inside 42!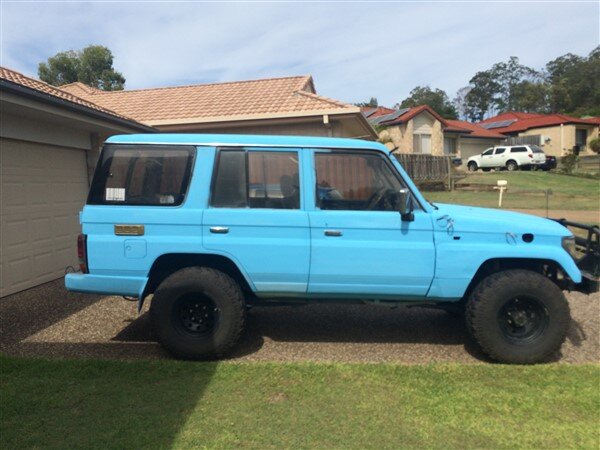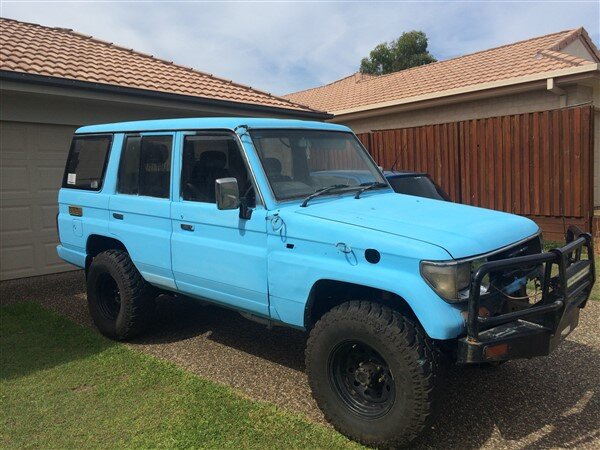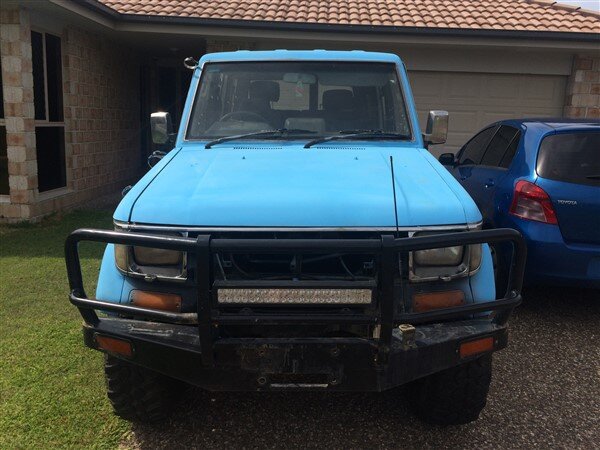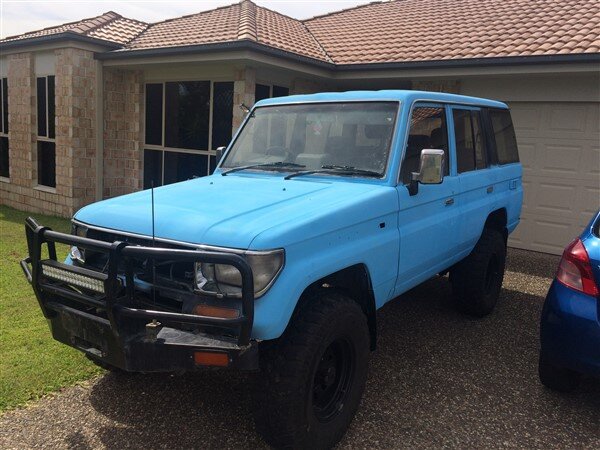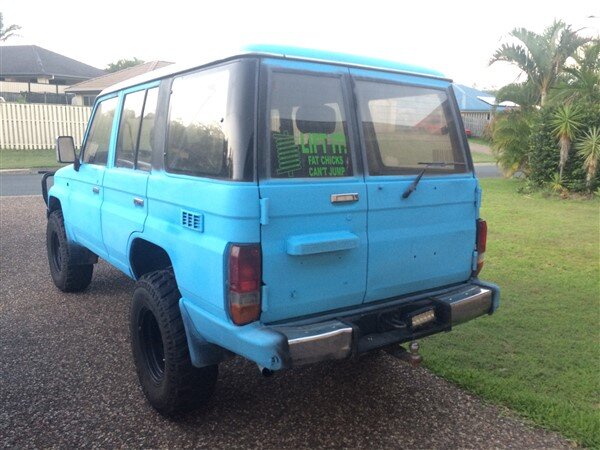 Its a 1990 LJ78 with factory rear locker, electric everything, manual transmission and I cant find any rust on it yet.

Sadly its been abused by previous owners (although that worked in my favor as it would have been 3-4 times more expensive if it hadnt)!

First the entire car was painted matt black using rattle cans!

Then the guy I bought it off sprayed the whole thing in blue primer, window rubbers, bumper, lights, lock cylinders, everything!

I guess he didnt realise you're meant to remove lots of parts and spend time masking off before painting.

Its also been used and abused off road so its got a few dents, but nothing that cant easily be fixed.

So lets look at the issues that I need to fix.....................
The rear bumper is damaged and painted blue.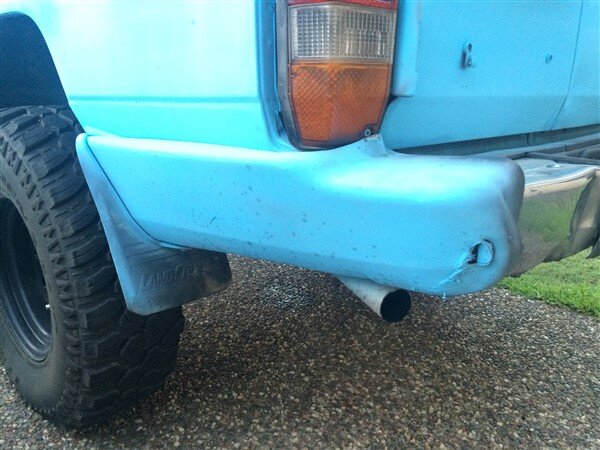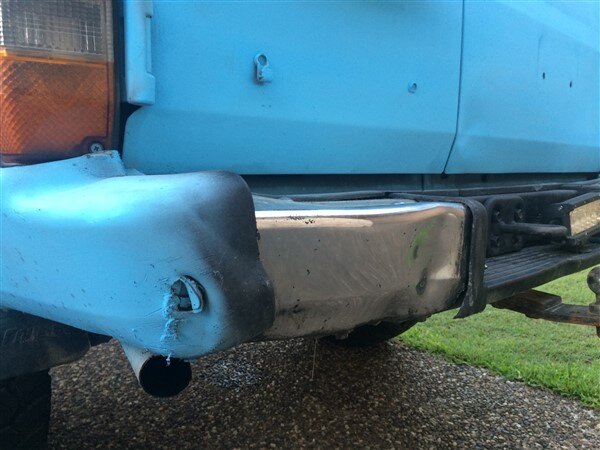 The rear lights are the wrong ones and dont fit the body properly, so both will need changing (not going to be cheap as I think they will have to be genuine ones from Japan)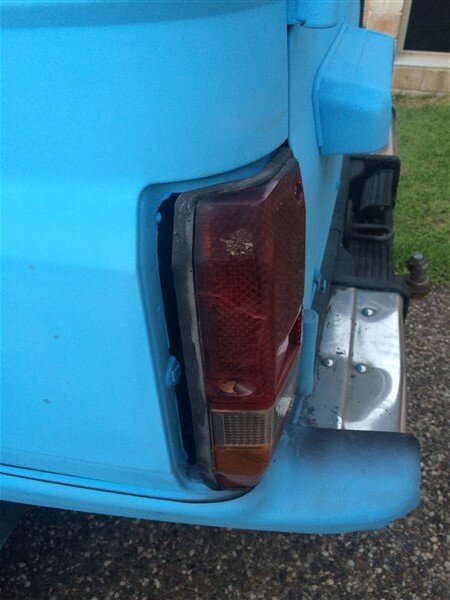 This sticker has to go!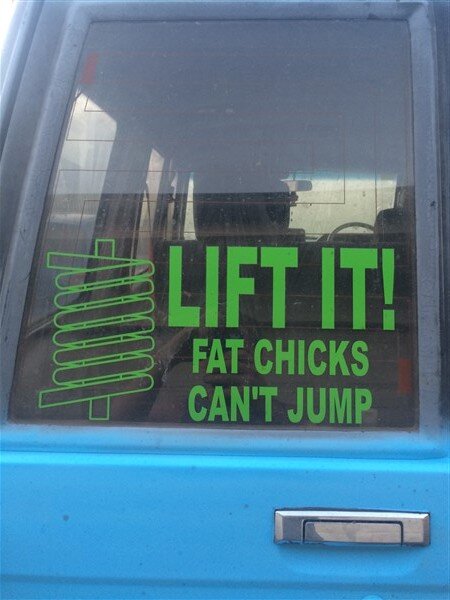 Tiny dent in this pillar, thankfully the only real dent I've found in the body itself. I'm hoping to get this pulled out.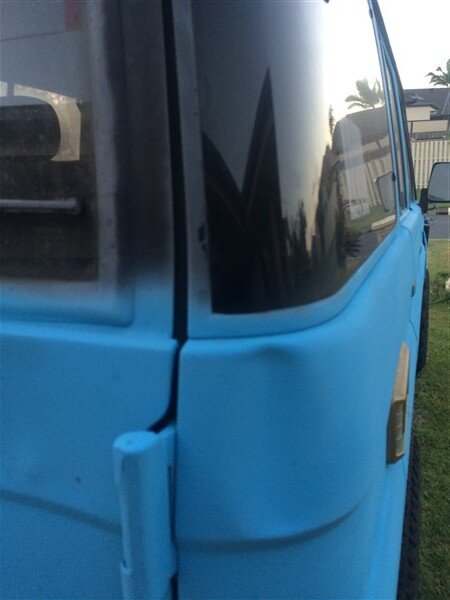 Back door is badly dented, (pic doesnt really do it justice) this will get replaced with a spare door I've got, I'm just hoping its the same door as the short wheel bases.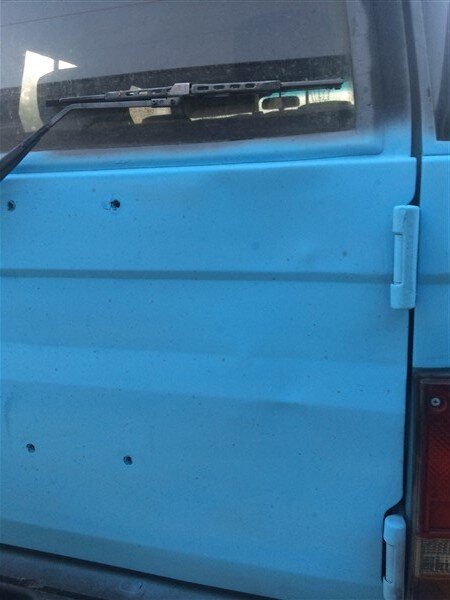 This small piece of glass has been replaced with perspex, so I need to source a replacement piece of glass.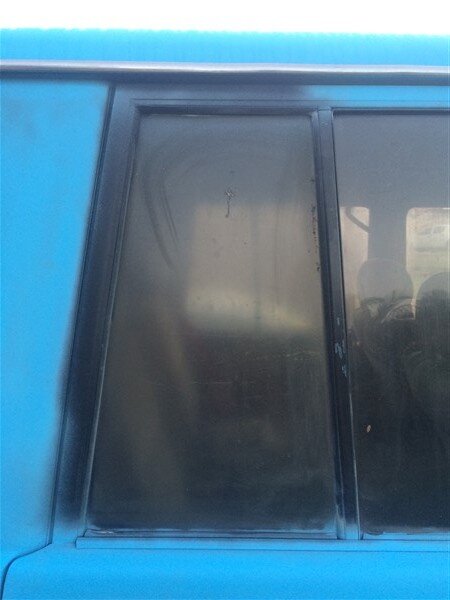 It looks like someone has had a go at this lock with a screwdriver and has broken the chrome trim off it, this will need to be replaced.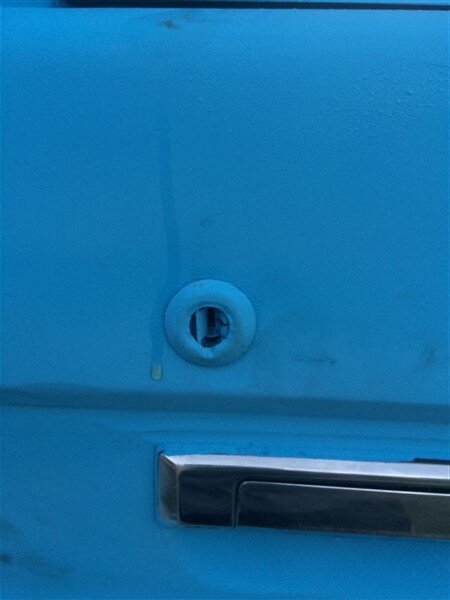 The front guard is badly dented and has holes in it from the home made drain pipe snorkel, so the whole guard will need to be replaced.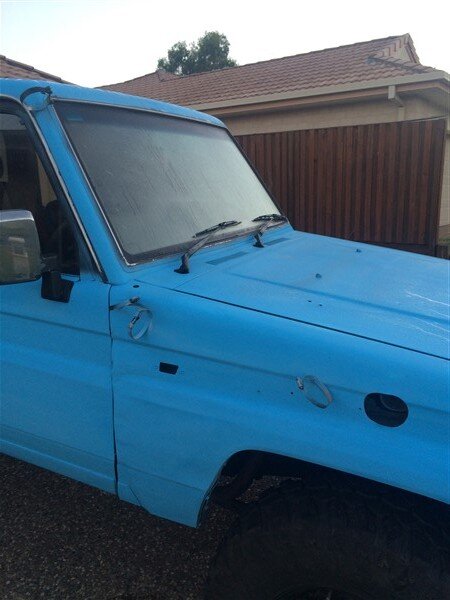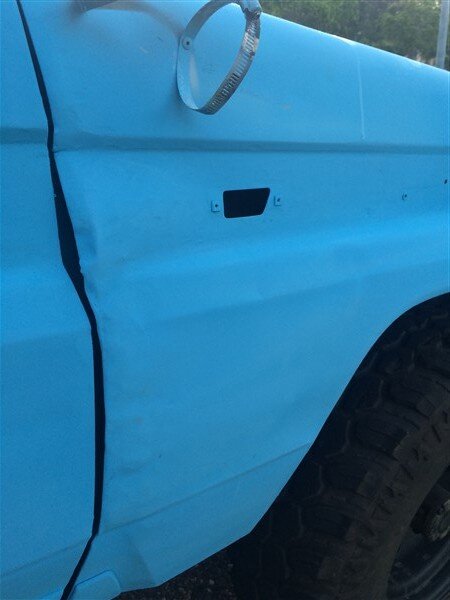 The grill has been badly butchered, with the entire middle section missing so will need to be replaced.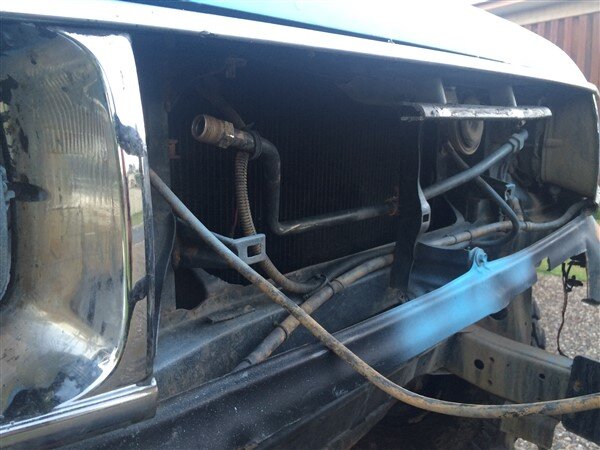 The aircon evaporator is missing completely.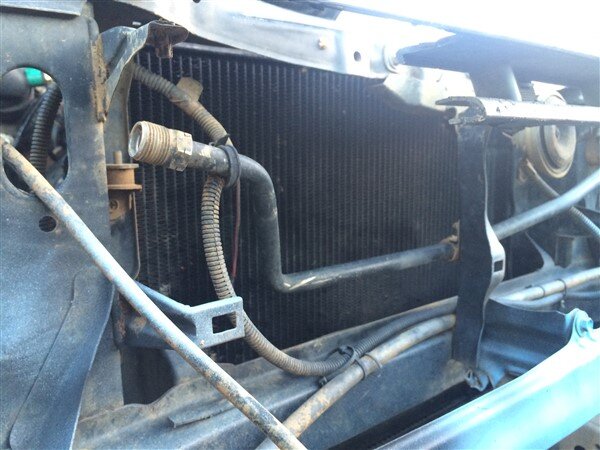 They also cut the metal panel below the grill so that too will need replacing.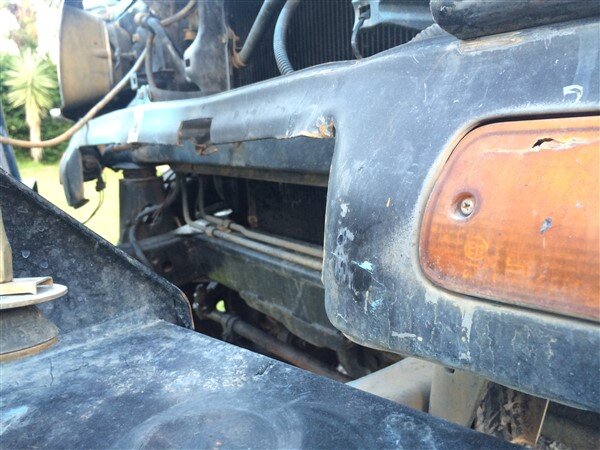 Both rear black plastic vents have been painted. The drivers side has been painted gold! F*****g gold! What were they thinking!

So both will need to be replaced.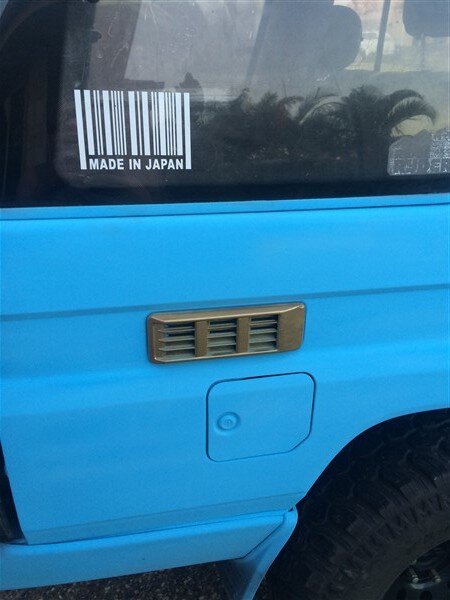 The bonnet has had holes drilled in it to mount a 42" light bar across the center of it, and judging by the multiple holes he didnt think it would be good idea to accurately measure first.

So a new bonnet will have to be fitted.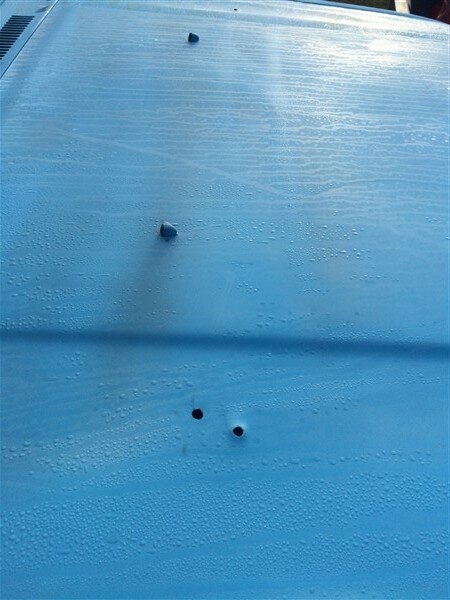 Some one has made and fitted their own front spring spacers.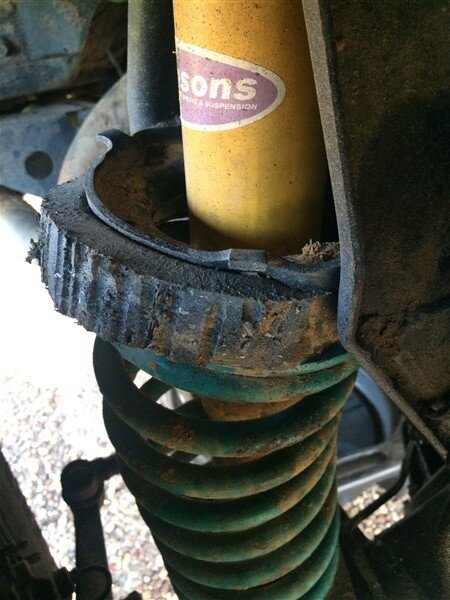 The power steering pump or box is pissing fluid out every where.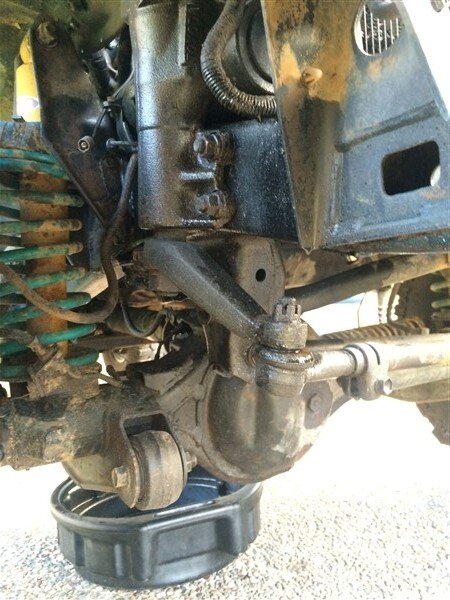 The steering bar is bent, so a new one will have to be fitted.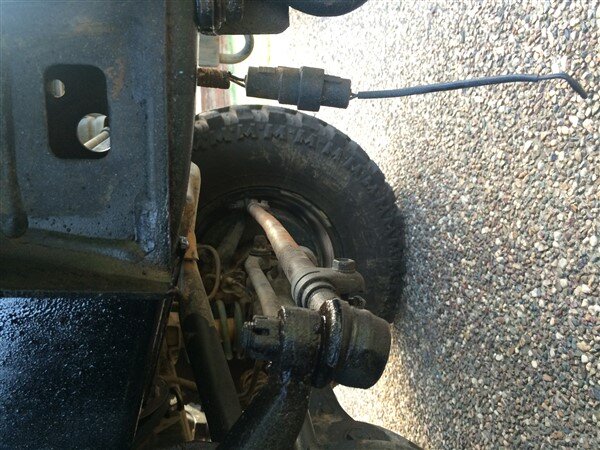 Under the bonnet.....................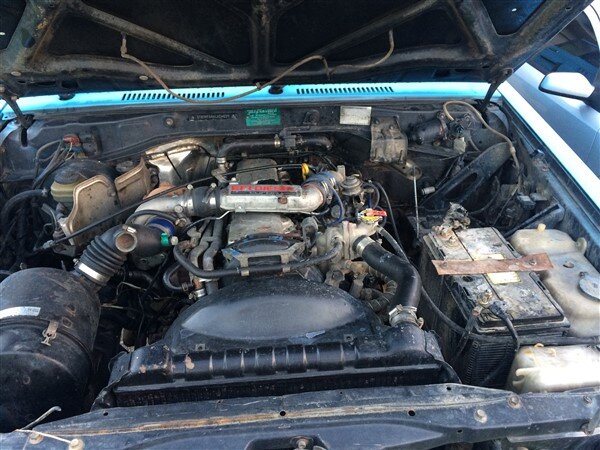 The windscreen washer bottle is missing completely.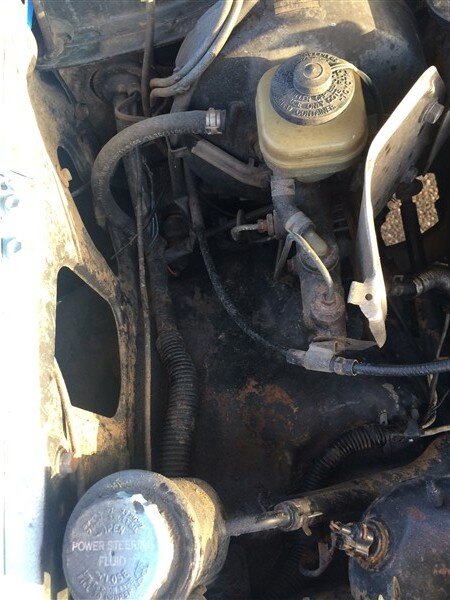 The engine oil cap has a split in it so is leaking oil every where (just one of a few engine oil leaks)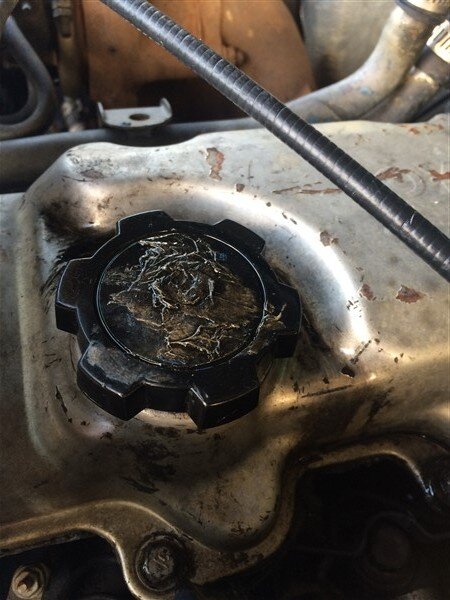 One battery is missing completely, both battery top mounts are missing and a bit of tin has been bodged over the remaining battery.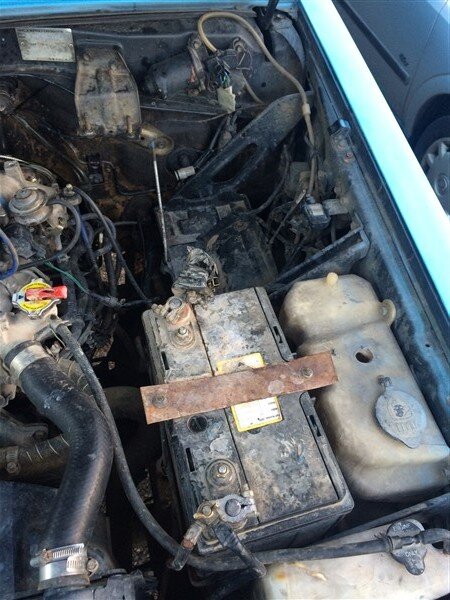 The headlight washer bottle has a hole in the top of it.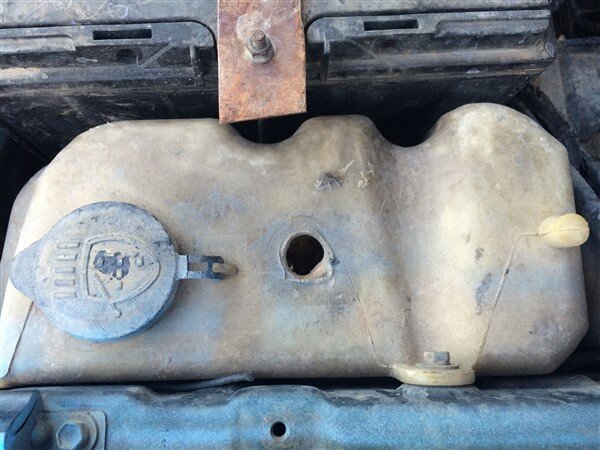 There doesnt appear to be a fuel filter fitted as the housing is completely missing, so will need to be replaced.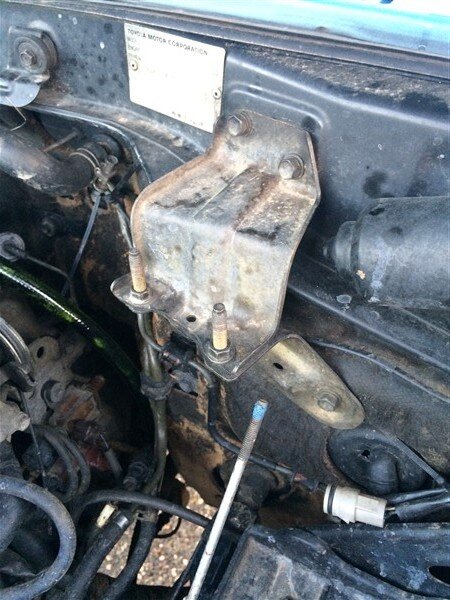 Engine oil is leaking all over my drive.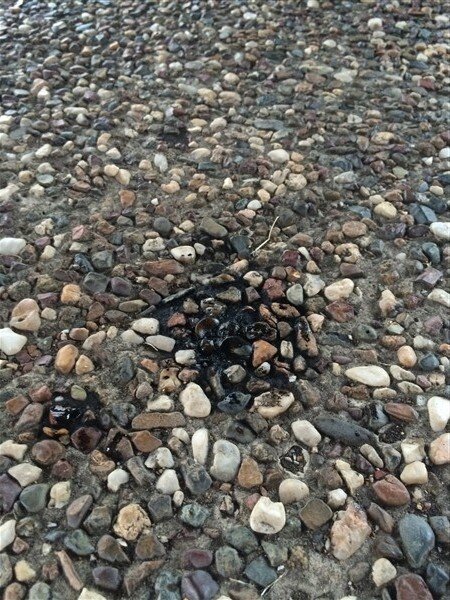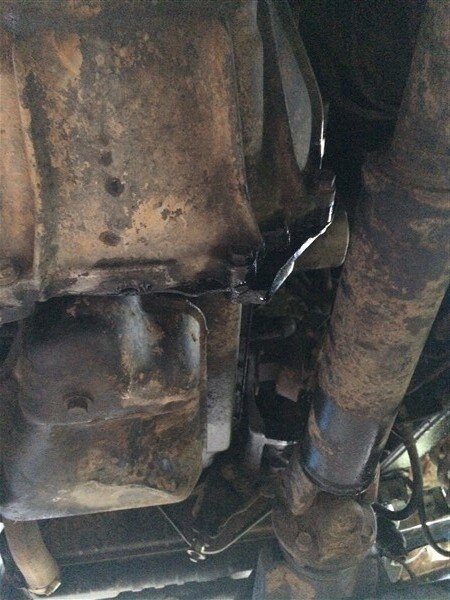 The front sway bar/anti roll bar is missing completely so will need to be replaced.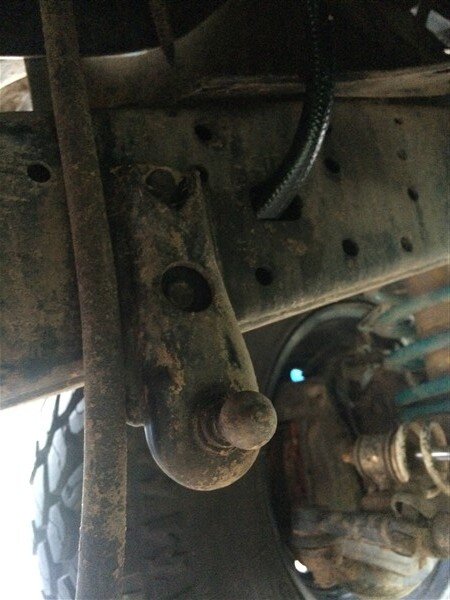 This return to center steering damper will have to go, I suspect that may have contributed to the power steering leak.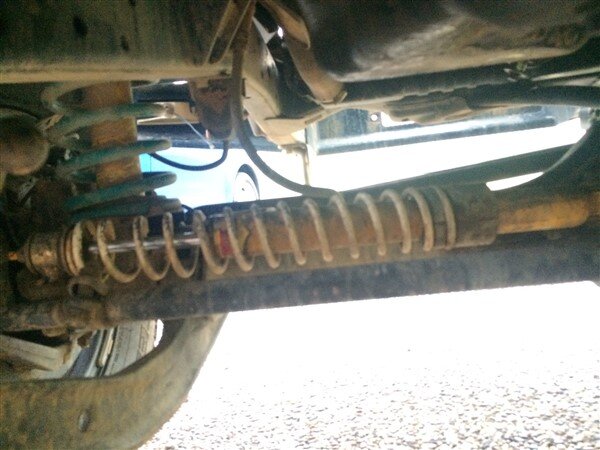 Rear diff is leaking.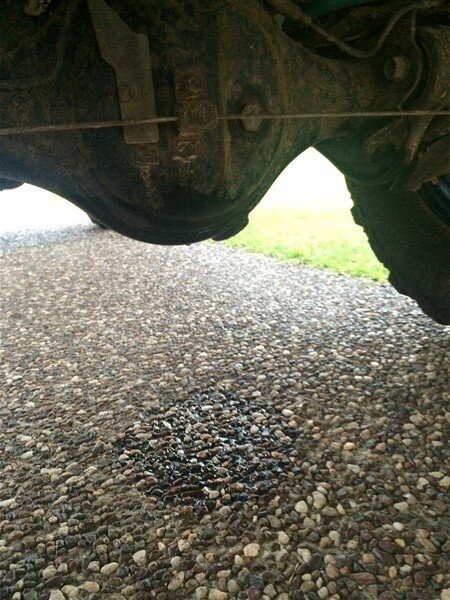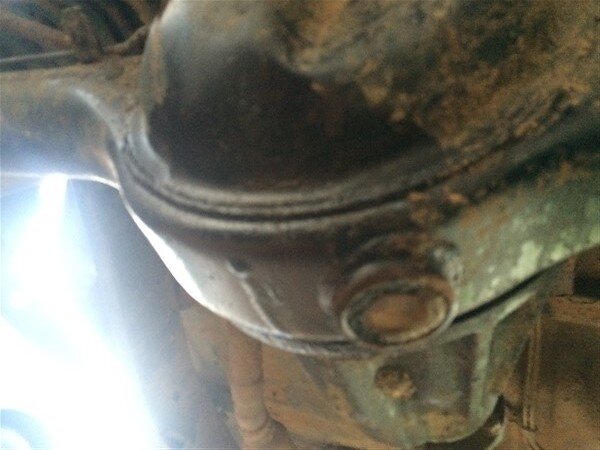 Needs a really good clean underneath as its been used in the mud.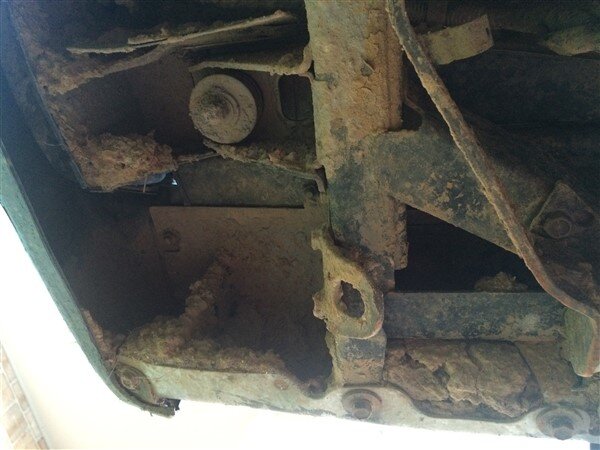 Inside the cabin.........................
The rear seat belts have been changed for bright red ones, so will need to be changed.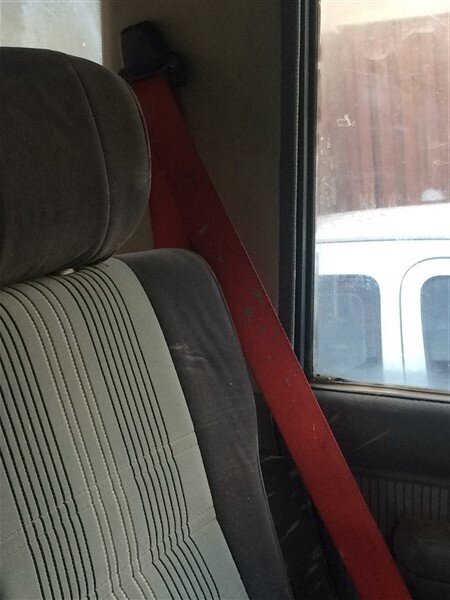 The trim on the drivers door is damaged.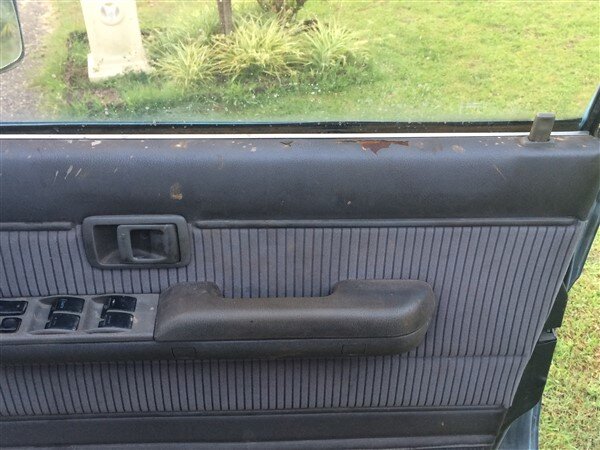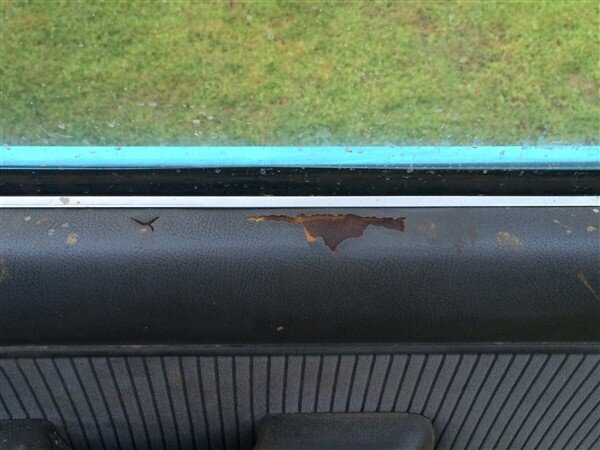 It has got the super rare (in Australia as no 70's here came with them) center console, but its missing the 2 faux leather boots around the sticks, so new ones will have to be sourced.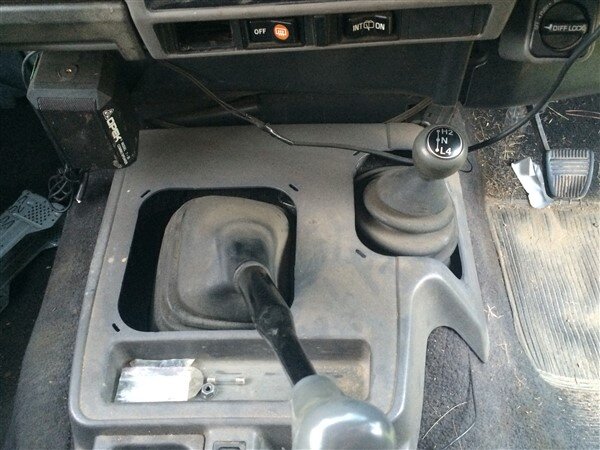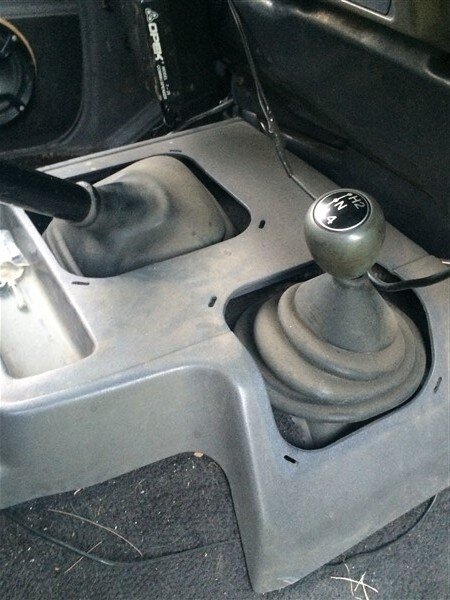 Tacky aftermarket gauge and turbo timer will have to go, but behind them is the indicator for the rear diff lock.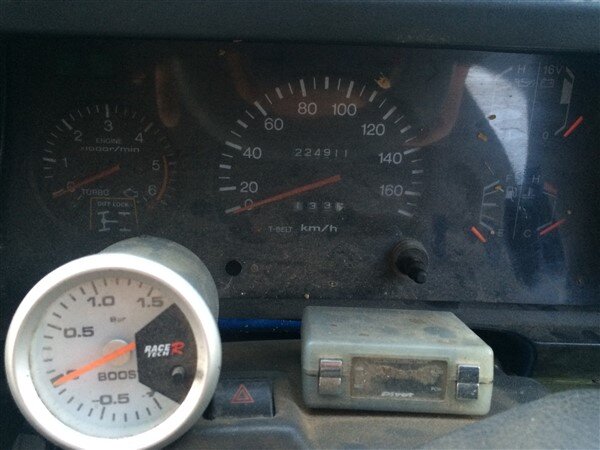 And the turn switch which I plan on replacing for one that does front and rear lockers, when I fit an Eaton E locker in the front diff, but more on that later.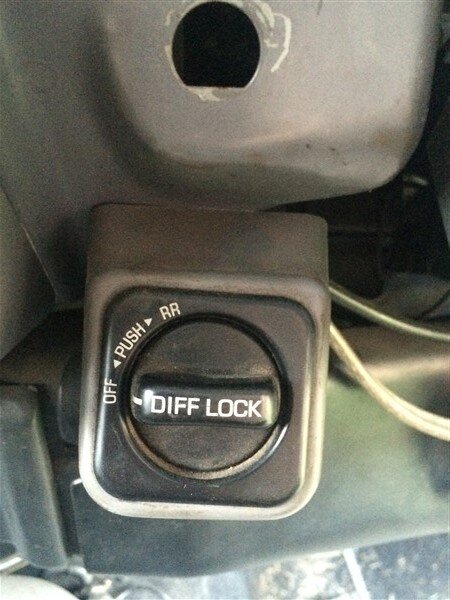 This reminded me I was being cooked alive on that slow hot drive home!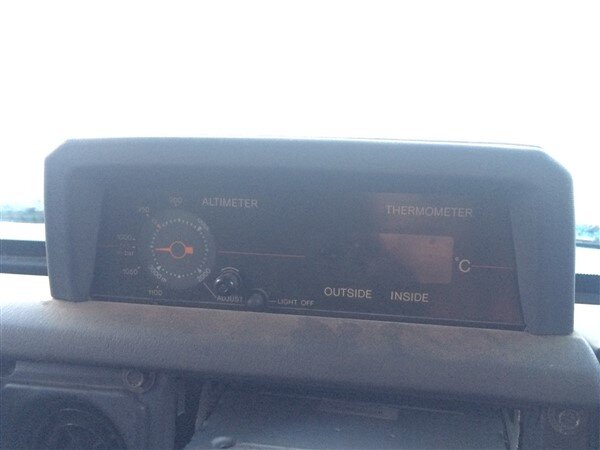 The interior is actually in surprisingly good condition and almost everything electrical works, its bloody filthy and needs a good steam clean and polish, but I'm impressed with the overall condition!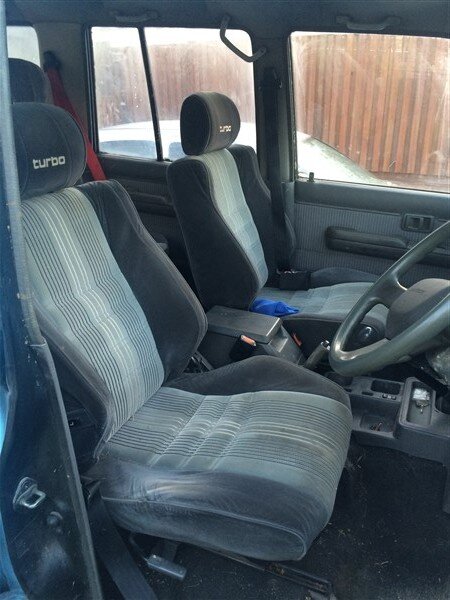 With the seats missing from the boot, it is huge!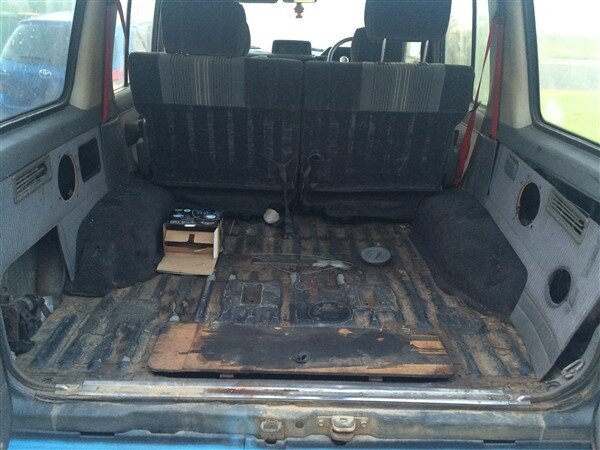 I never knew the 5 doors had this tool box built into the floor until I looked underneath and asked the seller what the box was sticking out under the car.
The plywood lid will have to be replaced with something more suitable, ideally a genuine lid from Japan.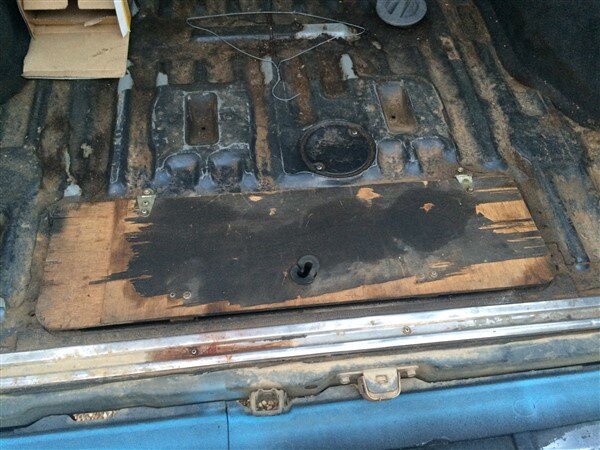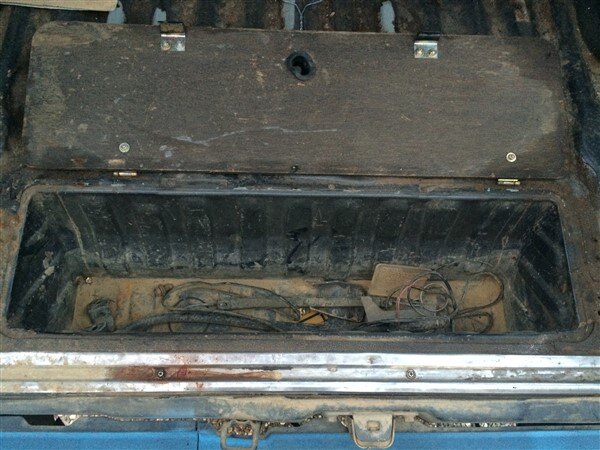 No rust inside just one small hole some one has drilled in the corner.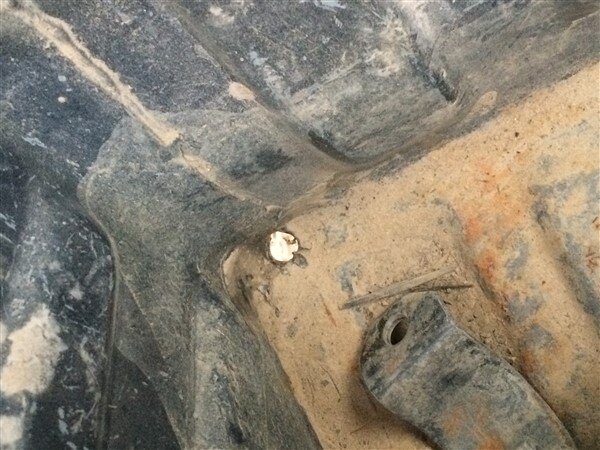 A plastic cover panel was missing that covers the jack.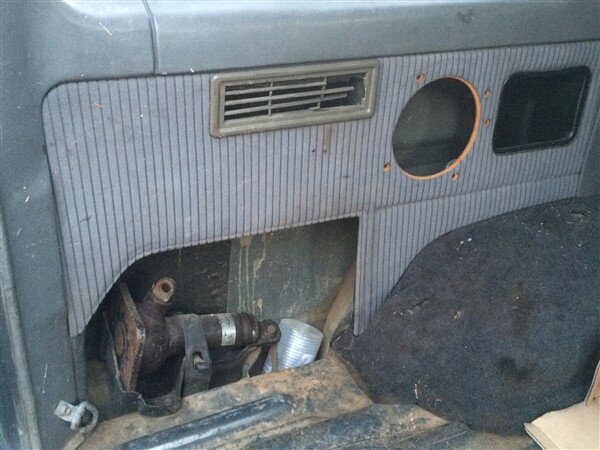 Would you believe I got one of these panels from a scrap yard in the UK 6-7 years ago and have carried it round with me ever since, moved half way round the world with it, moved house 5 times and kept it in my LJ spares box, waiting for this exact moment for this exact car (it doesnt fit the short wheel base)!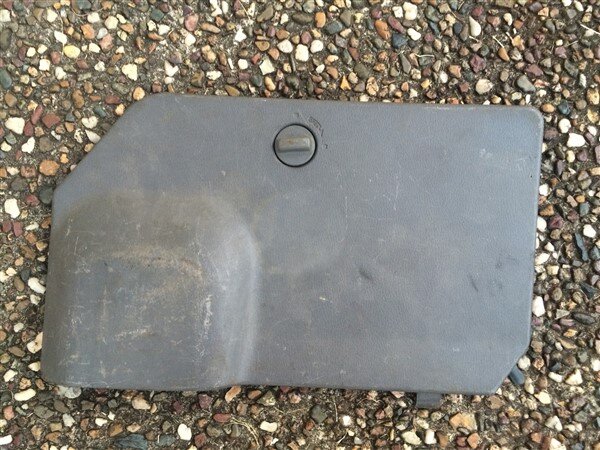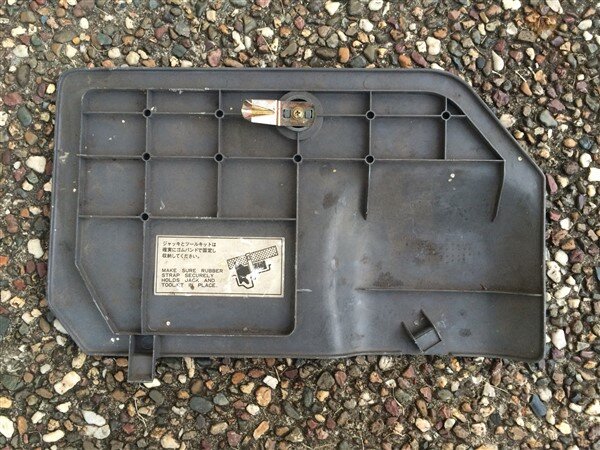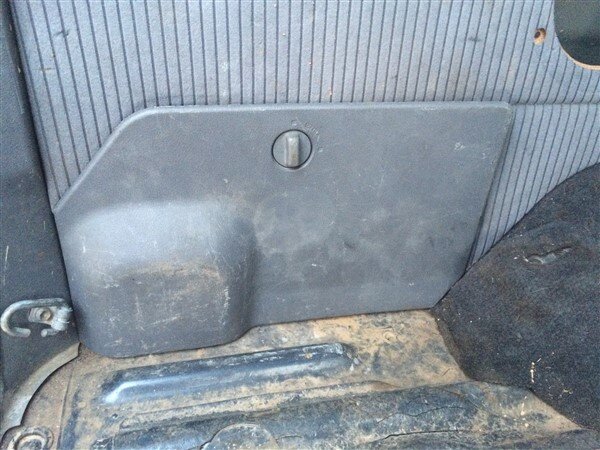 The wheels are ok and the cheap nasty 33" mud tyres will do for now. 33" is the size I intend to stick with on this build anyway.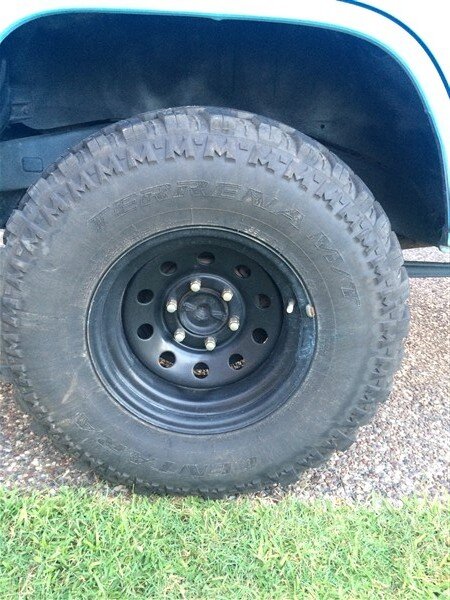 It has got decent Dobinsons suspension on it like my other 70's, but the front springs need changing for some stiffer ones so I can do away with those hideous spring spacers.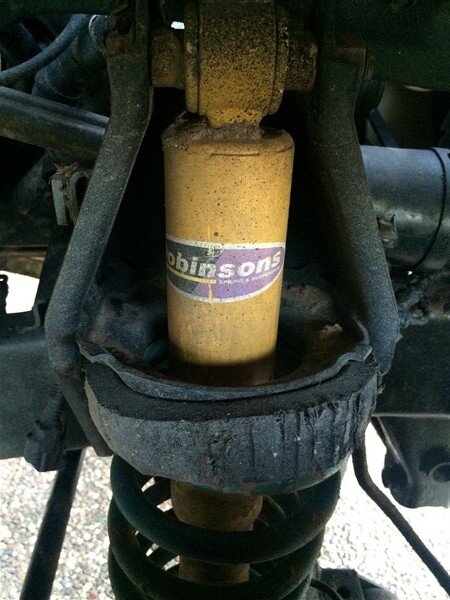 The bullbar is decent and is a high mount one so will take my Warn 8274 nicely.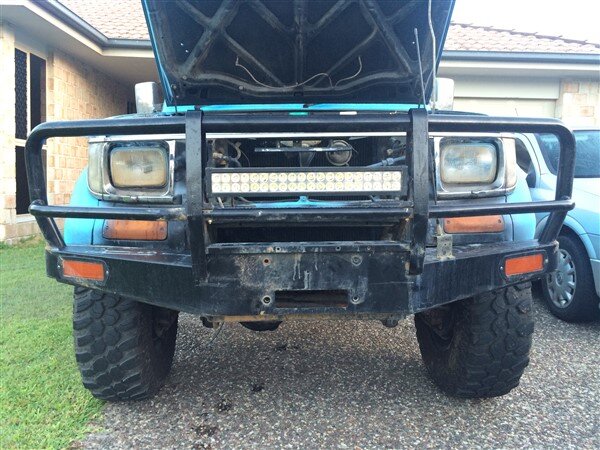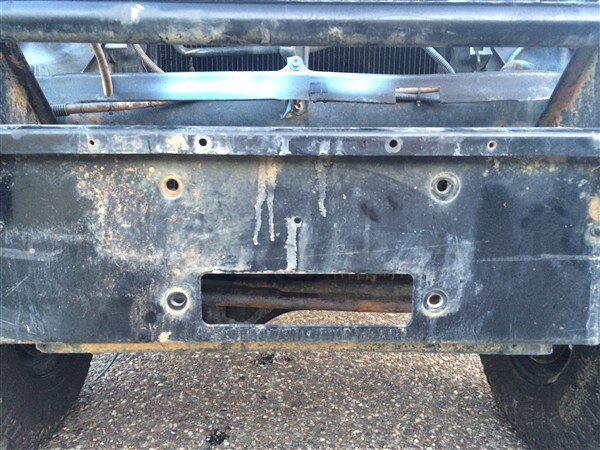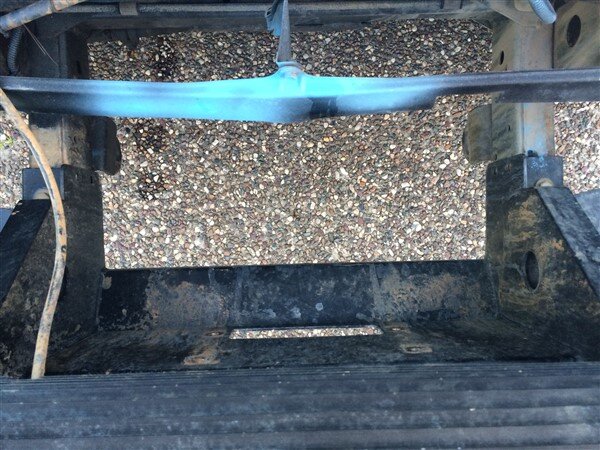 OK........................
Now your up to date on the car we can start to look at the build.........................
I had arranged to go picking on Saturday before I even knew this car existed and stripped an entire front end off an early 70 series Prado, so I already have all the body work for the front end ready to go on!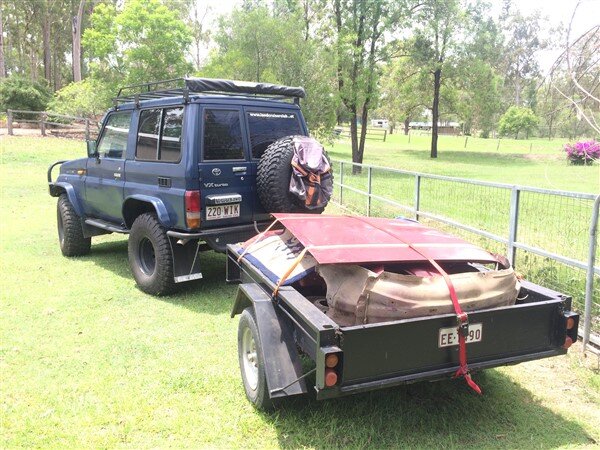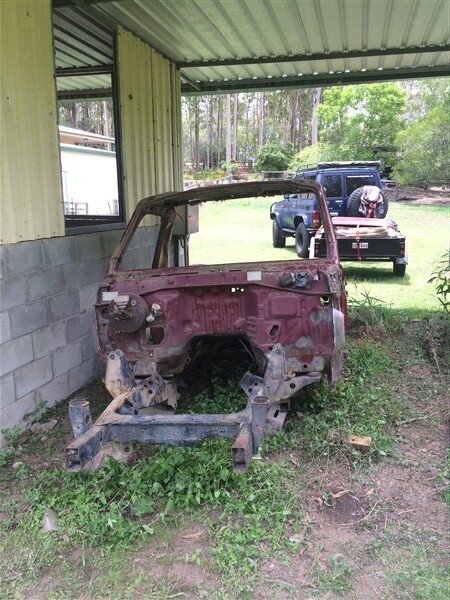 However....................
The LJ and KZJ 78's and 79's are identical bodies, from the windscreen back as the new V8 70 series wagons!

So I really want to fit the later, much more modern looking, front end, giving me what will look like a $70k 76 series wagon, but with coil suspension all round and the same wheel track front and rear.

Like this nice portal axled beast!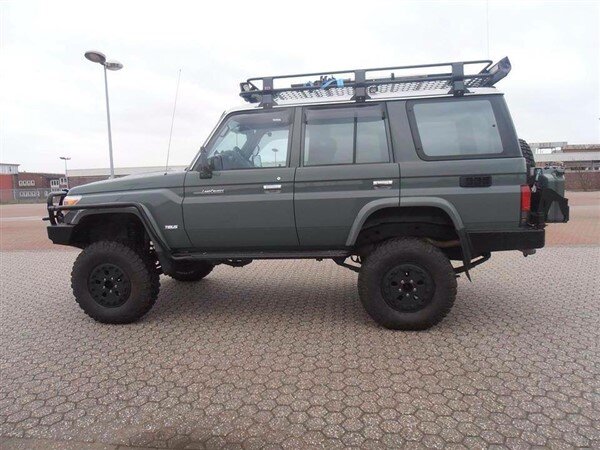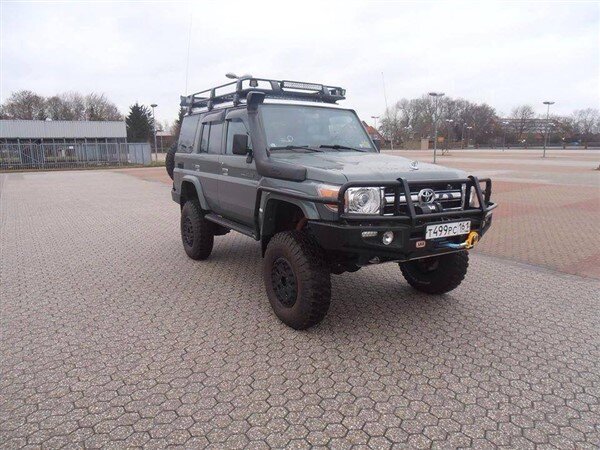 But at $3.5k for all the bits I may wait a while and just fit the panels I already have for now.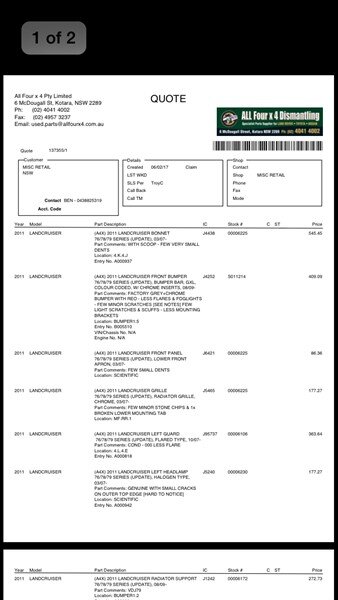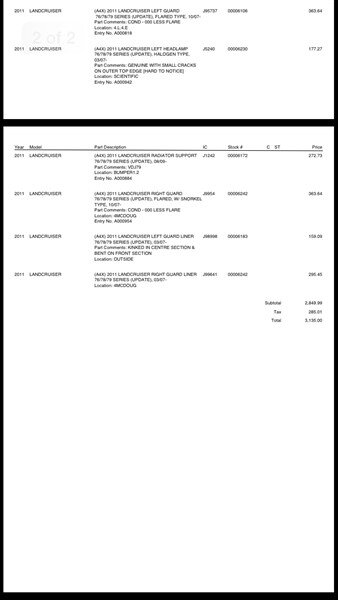 So what is the plan?............................
This 70 is going to be setup up for remote, long distance touring and camping.
It will have:
1KZ-T engine conversion
33" BFG KM2's
Warn 8274 winch on the front
Front Eaton E locker
Full length roof rack, ideally ARB with sideand rear awnings
Heavy duty side steps
Snorkel
Heavy duty rear bumper, without any swing outs.
I'm excited about the huge boot space!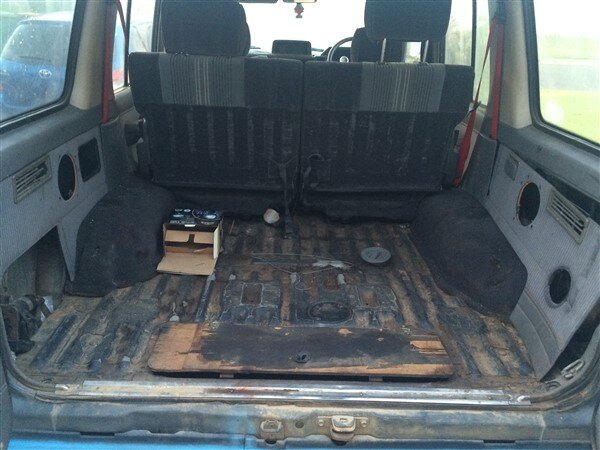 I'm going to have the fridge mounted on a normal fridge slide on a false floor bolted to the floor of the car as I've found in my other 70 having the fridge up on top of the drawer system just isnt practical and the MSA drop slide I've got it a pain and bloody heavy!
The fridge will be on one side and a couple of drawers next to, probably one above the other, up to the height of the fridge and then a shelf over the whole lot.
Above that will be a mesh cargo barrier and I might add shelves/dividers for storing pillows/sleeping bags/clothes bags etc.
I'm going to fit a water tank in at the back with a simple gravity fed tap on a pull out hose and maybe even a 3rd battery if I feel 2 under the bonnet isnt enough.

I need to clean up the body work, replace all the damaged panels and get it ready for a professional re-spray. Then I will get all the windows tinted.

Hoping to get the engine conversion done over the next few weeks if everything goes to plan.

Then I will get it registered on the road and get it resprayed then window tinted.

Last edited: