Joined

Feb 2, 2013
Messages

16,121
I'd say it reflects on their driving in general , I've felt the speed wobble (sway) many a time but always long before it becomes alarming , if you know your car it should register in mind "it shouldn't be doing this" even if you've temporarily forgotten your towing as the sway tends to happen on long straight uneventful and boring stretches of road .
A factory camp trailer such as the Patriot you mentioned earlier i would fully expect to be set up to be suitable balanced with full tanks and 90% fixed load , but if it was a dealer shifting it from one place to another who knows what else it contained . Like as not it wasn't his driving licence at stake but that of an employee .
I really wanted one of these but alas despite my willingness to chop it up to make 33's fit i could not accept it being wider than my truck and therefore a hindrance in its standard form . Same with most caravans and trailer tents , the vast majority of which can be bought and legally dragged away by anyone with a car .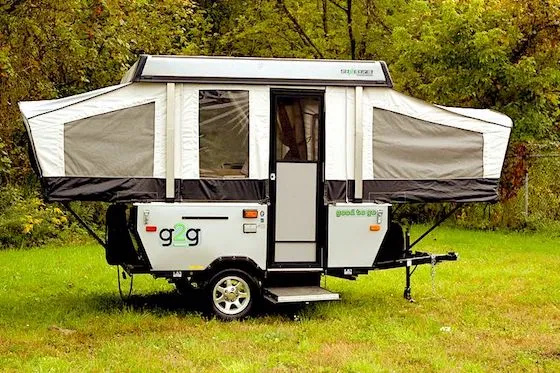 My own trailer tent on a military rapier trailer makes my short wheel base 90 series heavier and thats about it , . Theres a 90 degree turn just down the road from me that I take almost daily , and because muppets tend to park right up to the stop sign i do sometimes let my rear wheel cut the kerb to make life easier for oncoming traffic . My trailer has never touched that kerb because my driving style is ever so slightly different when its hooked up . Brake sooner , turn a fraction of a second later . its intuitive and automatic .
My trailers entrance is at the back so typically i unhook it and spin it around to face the camp . Its also very handy that i can roll in by hand on the jockey wheel to put the hitch to a wall when its stored , its convenient . And why anyone would want a camp trailer that they couldn't move by hand is beyond my comprehension .