Administrator
Staff member
Guru
Joined

Feb 24, 2010
Messages

6,011
Country Flag
There is a much improved way to upload photos now which should make life a bit easier.
Method one:
1 - Click on the "Image upload" icon above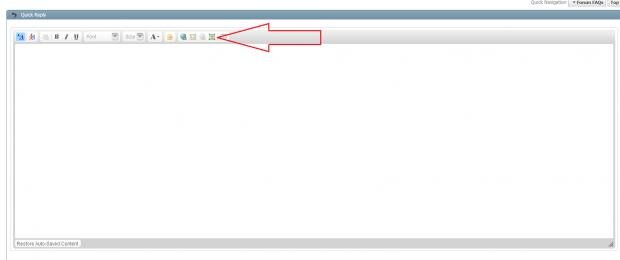 2 - You should see this screen: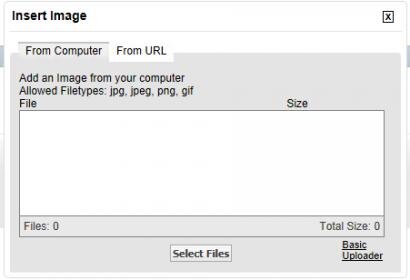 3 - Click on the "Select Files" button.
4 - Select all the photos you want to upoad.
5 - Once done, ensure none of them have a red exclamation mark next to them. If they do, hover over it with your mouse for a reason.
6 - Click "Upload files" button.
You can select as many files as you want to upload so no faffing with one at a time.
Method two: (Only found in the Advanced editor - Method one also works here. Might be simpler to use)
1 - Click on the paper clip icon.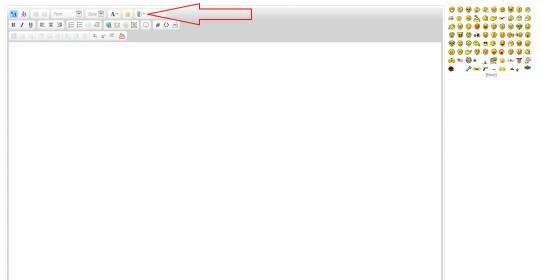 2- You should see the following dialog: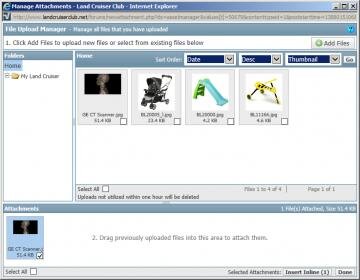 You might also see other images you have uploaded in the past.
3 - Click on the Add Files button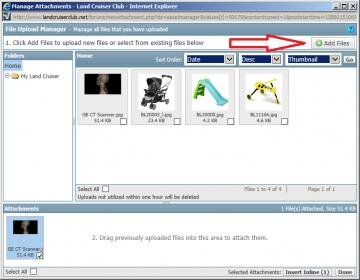 4 - Follow steps as per method one above.
5 - Once files have been added, you should see them in the pain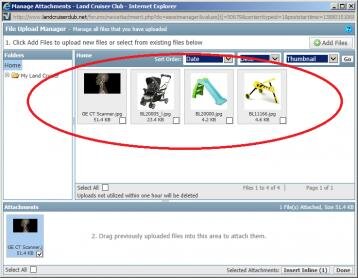 6 - You can now drag and drop the images from the top pain to the bottom pain to add them to your post.
7 - Click the "Insert Inline" to add them to where you were typing in the post or "Done" to just add them to your post.
8 - Stop reading if you are bored.
On the left hand pain you can create folders to keep your images tidy. In the screen prints above you can see I have created a folder called My Land Cruiser. You can create any number you like to keep things tidy.
Reply if you have any issues with this or if there is some way I can improve this How-To.
Crispin