Part 1.
I decided to make a thread with the evolution of my Prado 120, to keep some kind of log of the changes, the good and the mistakes, perhaps some people can learn from them.
So the story started in August 2018, when I bought the car, with 294 km on board, it is an 2009 Prado 120, last year of manufacture and hopefully with most of the early issues fixed.
It replaced a Subaru forester, which was a very good underestimated car but could not handle the weight I was putting in it with all the camping gear for 3 people extended trips, specially when I was offroading. Empty when off road, was doing great. Because of the weight I had a lot of issues, the car was bouncing heavily and also I had even brake fading on a very steep descent, lucky I was off road and doing like 15 km/h..
My goal with the car is to be able to take long trips, and be able to wild camp 2-3 days in a row, without moving to charge batteries, and be able to tackle medium difficulty tracks, just to be able to get to the nice spectacular wild places..
I won't be able to do more than 2 longer than a week trips /year, for sure some short week-end summer trips so in my case at least it is not worth to do a very complex setup similar with the needs of some one living in the car 3-4 months / year minimum in very remote places.
So this is the car when I bought it. Decent shape, it was imported from south Italy so no rust issues, top trim level called in UK LC 5, with rear camera, air suspension on the back, heated seats, a surprisingly good Bose sound system, factory dual battery system... etc...
It had a detailed service history, all wheel bearings replaced around 270k km, oil service done on the transfer and the automatic gearbox, all electrics were working, some bents on the corner of the rear bar, some fine scratches on the side, but very few and superficial. The AC was not working as I discovered during the drive test, and the Ac compressor was replaced by the dealer with a new Denso unit.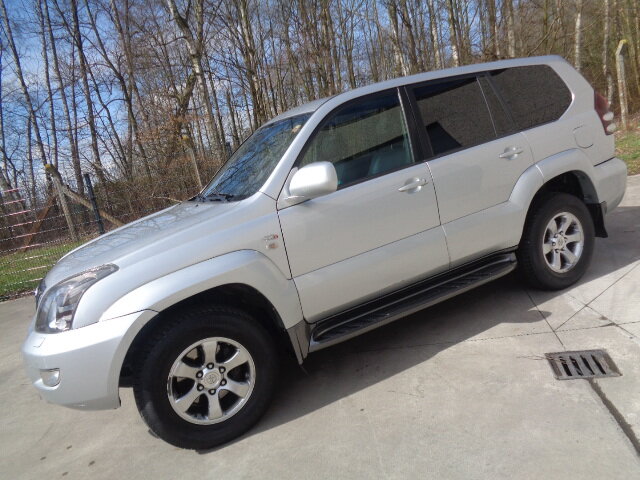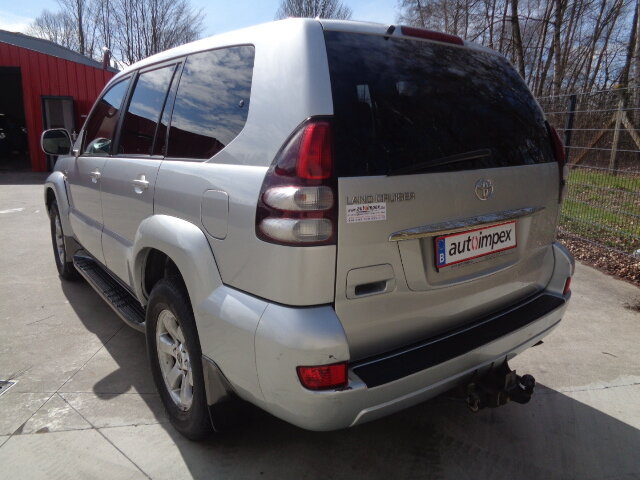 View attachment 155932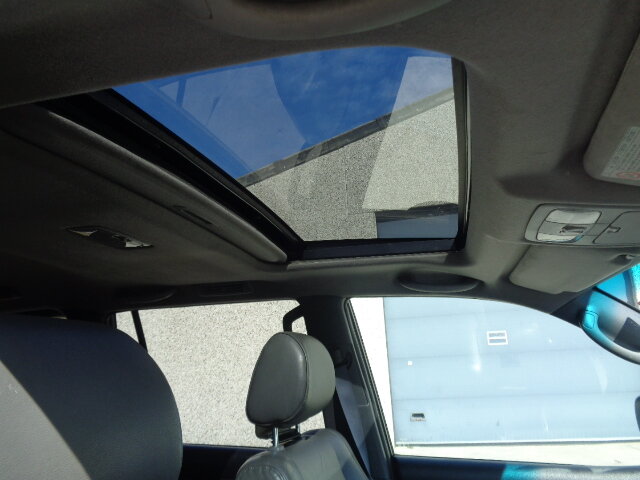 First thing I bought were some new AT Tyres, I opted for some Yokohama Geolandar 015, they are all season as well, had them on the Subaru and I was happy with them. In US they also give a 60 k miles warranty as well, so they should last well. They are more road biased, the only issue is on wet asphalt on low temperatures, the braking distance becomes pretty long, otherwise in the snow they do fine. Noise is ok.
First time out on 60 km off road track in Belgium .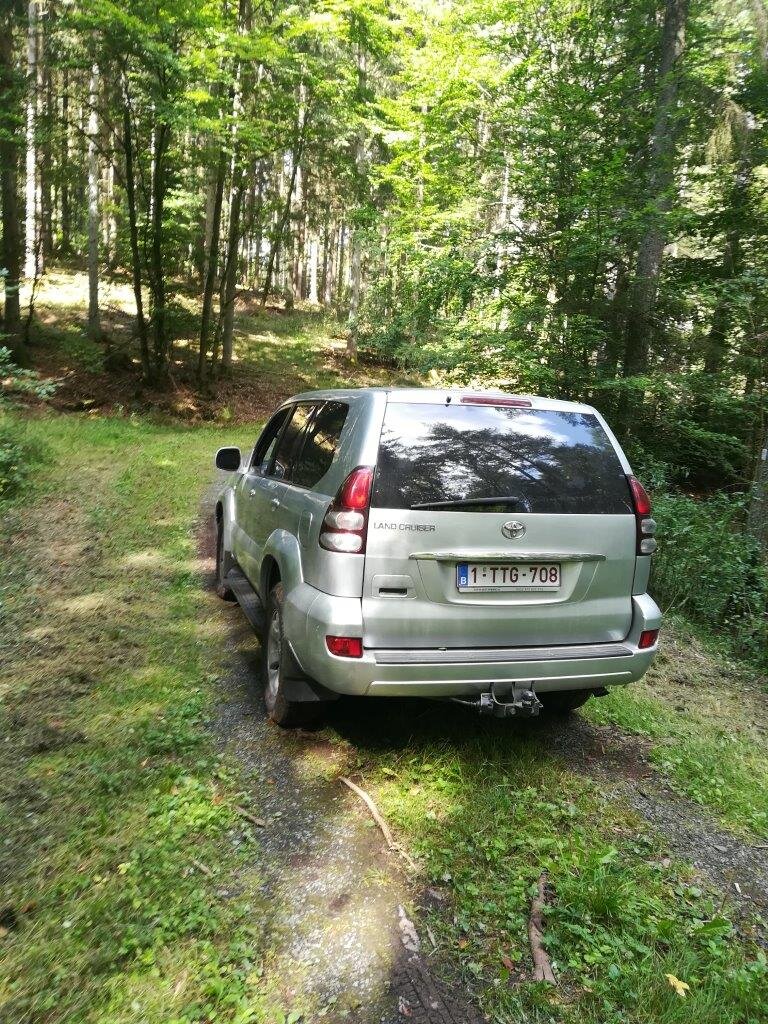 The last trip I got in to some pretty deep mud mixed with clay actually, up to the axels/ engine shield and managed to get out with no digging...

so they are a decent all rounder..
As a recovery gear I also have some Maxtrax boards, had them on the Subaru as well, and shovel. Had to use the Maxtrax once so far, more to make a bridge so I would not hit the bottom of the car.
Next I did the timing belt service, due each 100 k km and I was close to 300 k, and replaced the front braking rotors and pads, and of course oil and filter service. The back was replaced recently before I bought it. So far this is the only mechanical work I did on the car, except oil and filter service, and I did about 15 k km with it. So far I spent about 400 euro on the maintence of the car. so very cheap to mantain, I am very happy with this.
I suspect if it had some kind of hidden issue since before I bought it, it would had surface by now.
The plan was to install an RTT and a setup for a fridge.
So to install an RTT you need some roof bars or a roof rack.
So I bought some roof bars, Heavy duty Rhinorack roof bars.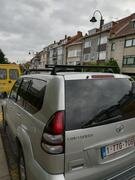 Mistake no 1. : I bought the roof bars before knowing at least the exact model of RTT I was going to buy. For a hard shell RTT, the bars need to be at minimum just as wide as the tent itself, otherwise you void the warranty and you can crack the shell as well. Had no idea about that tough I researched the issue a lot.
90 % of the time standard roof bars will do, but I am one of the few oeple who bout a the bigggest size RTT there is, good for 2 adults and 2 kids ( I travel with wife and 11 year old kid, but I like the extra room ) .
My roof bars were 145 cm wide and the RTT I got was 165 so... not good. Had to buy new wider
ones, got to reuse the feet tough, but added an extra 90 euro for bars tough..
Last edited: