Well-Known Member
Supporter
Joined

Jul 1, 2013
Messages

2,908
Country Flag
@karl2000
lots of listings, all over the place including their own say this..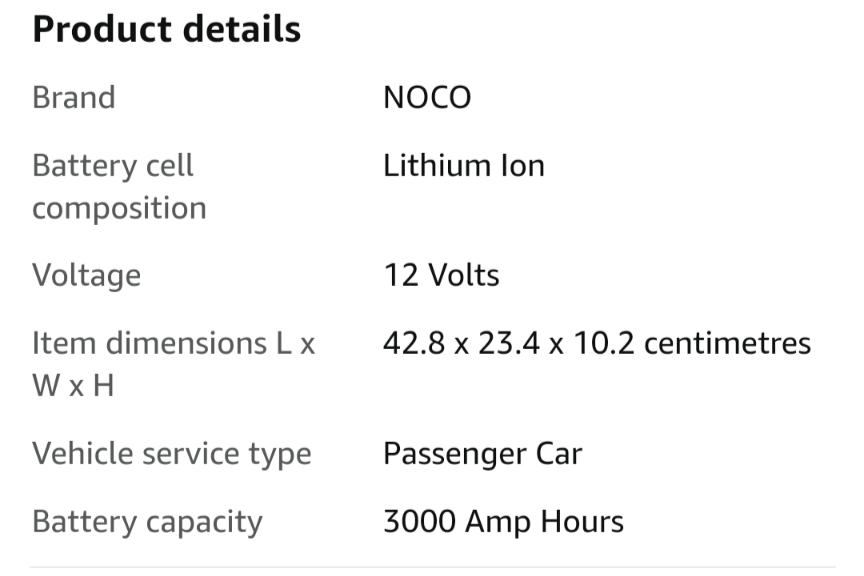 The 11.2 is what is what I got, asking their support folks they claim it's voltage is kept low so as to not transfer charge to the battery, but to start the engine.
The 'upto 80 times' is not at 3000 amp CCA, as is implied, but at 150cca, ie a 100cc motorbike.