Joined

Dec 4, 2016
Messages

57
Country Flag
S and I are just back from a wonderful few days in Meru National Park, one of the most remote and unexplored parks in Kenya, the place where George and Joy Adamson ('Born Free' etc) ran their research programmes in the 60's and 70's. We caught the end of the dry season, and the beginning of the rains - quite the most magical time to be in the bush. Pam performed pretty well, over a 750 km drive with over 7,000 meters cumulative ascent, from Nairobi at 1700 m down to the park at 550m. A couple of minor niggles, (a door handle fell off, the passenger window winder packed up, and we blew the seals on the F/L brake caliper - fixed by a Juia Kali mechanic who plugged the brake line with a screw so I could drive the last 130kms back to Nairobi on 3 brakes not 4... interesting, but manageable).
The park is amazing - dry dusty plains, cut by rivers flowing through riverine forest; towering baobab trees, elephant, rhino, lion hunting through the campsite at night (S was very glad we have a roof tent!). A beautiful young puff adder under a rock, like a jewel. Giraffe, wonderful birdlife, and, as ever, friendly helpful National Parks staff.
Some photos:
The full route, with an elevation profile (recorded on my phone on the excellent Motion X GPS App, uploaded as a KMZ file.
Some of our routes around the park, over five days of exploring.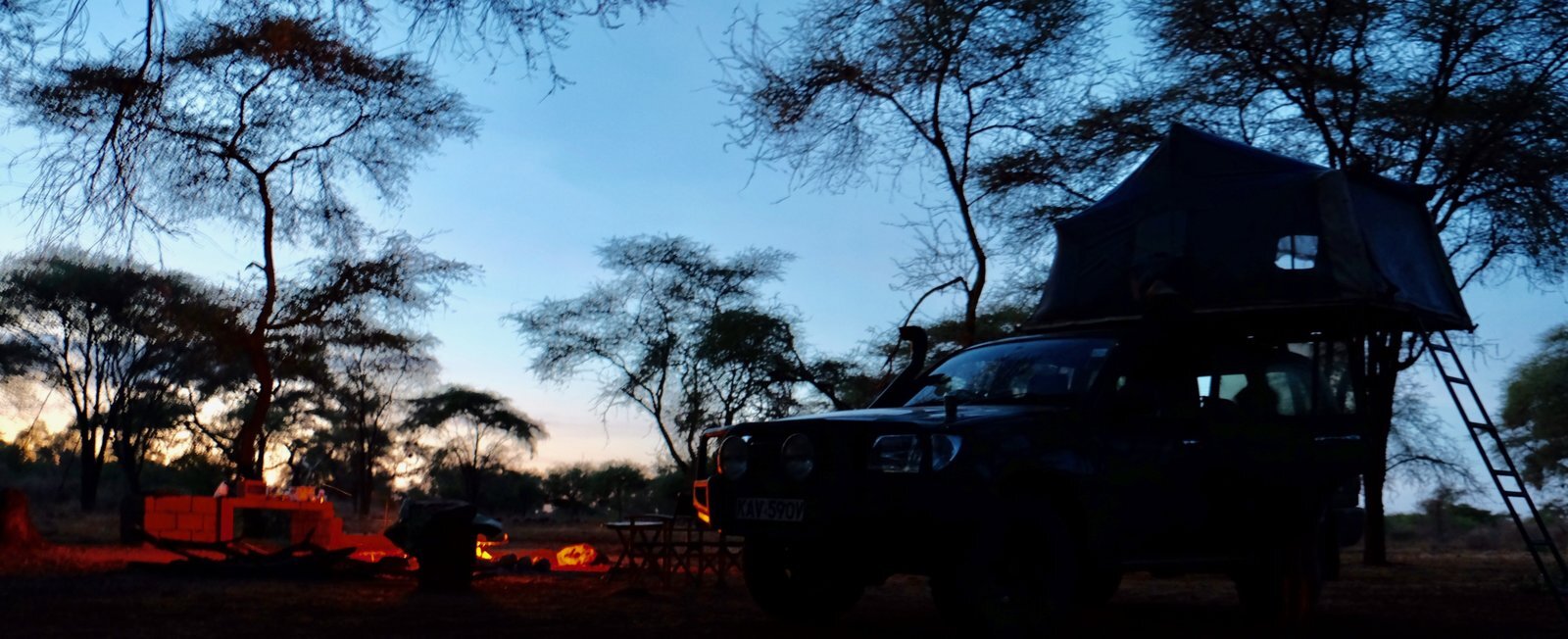 Our campsite. Fire blazing. A cold G&T after a hot and dusty day out exploring in the wilds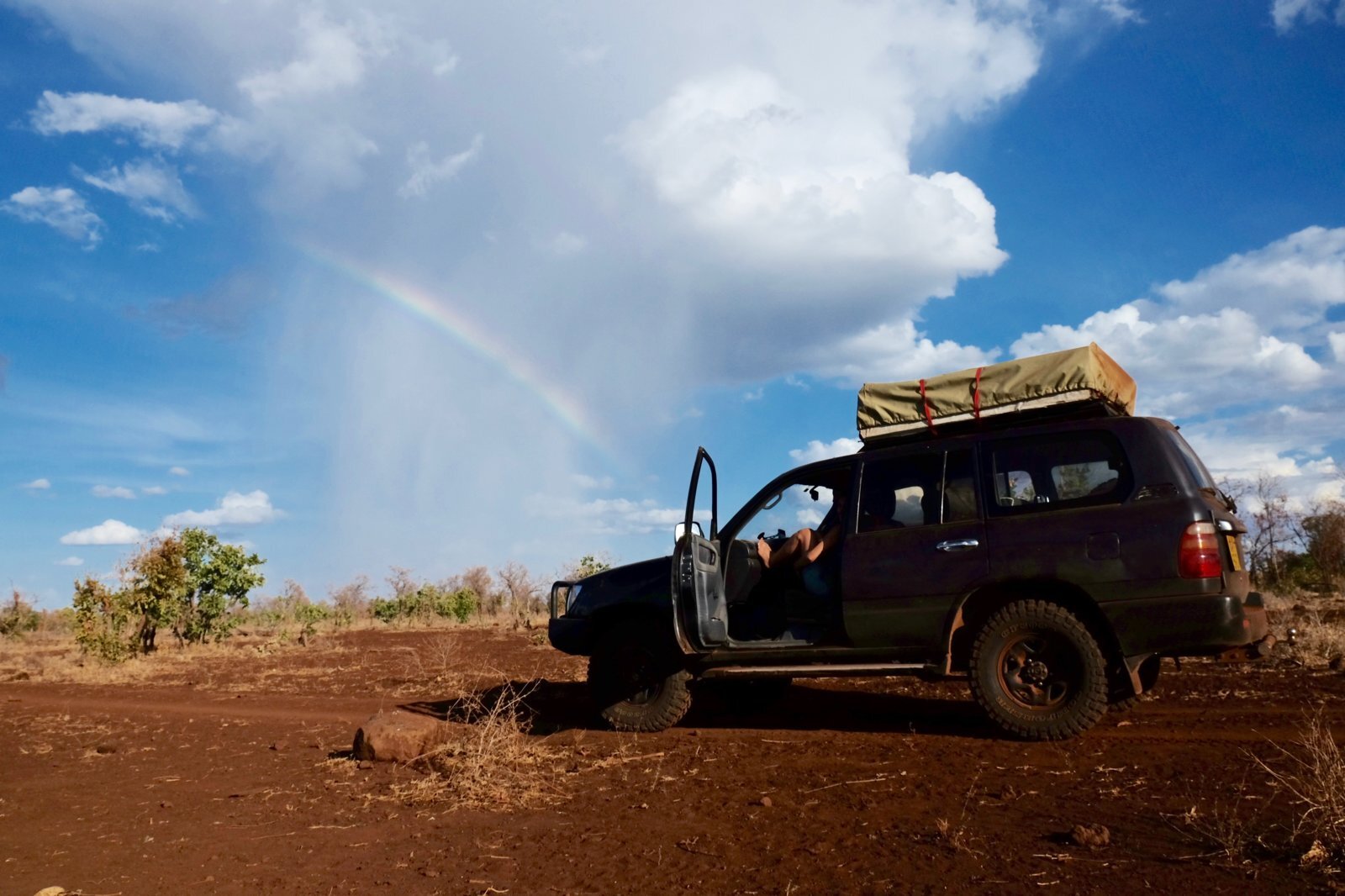 The first rains of the season. The land is dry and parched, but the smell of rain drifts down the wind promising new growth in a new season. The rainbow was a bonus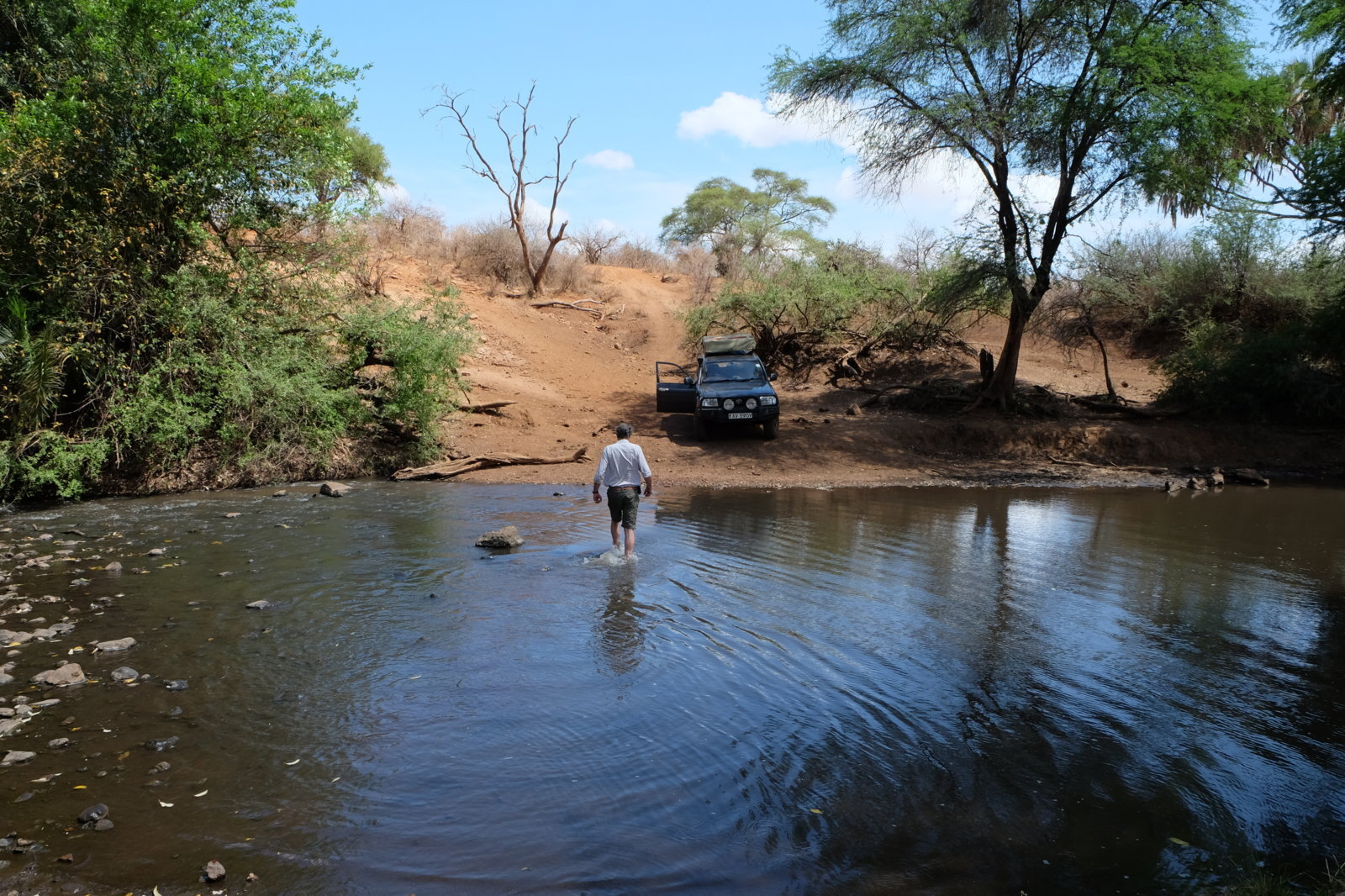 View attachment 124104
Wading the Rogewero river before making a crossing. After a careful check for crocs, of course...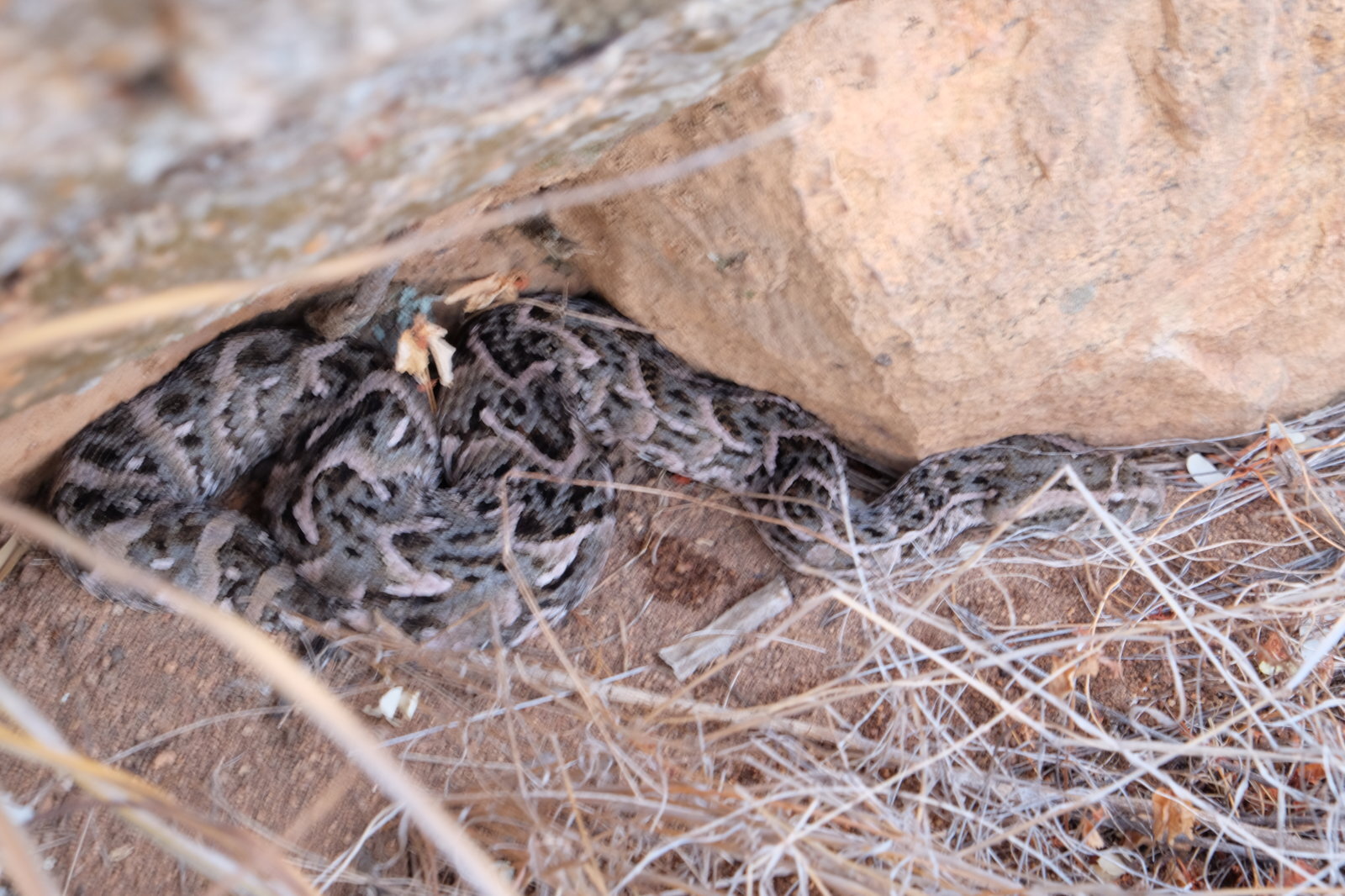 A beautiful young puff adder snoozing under a rock. Sorry the picture is out of focus. Can't think why I didn't hang around to make sure it was perfect...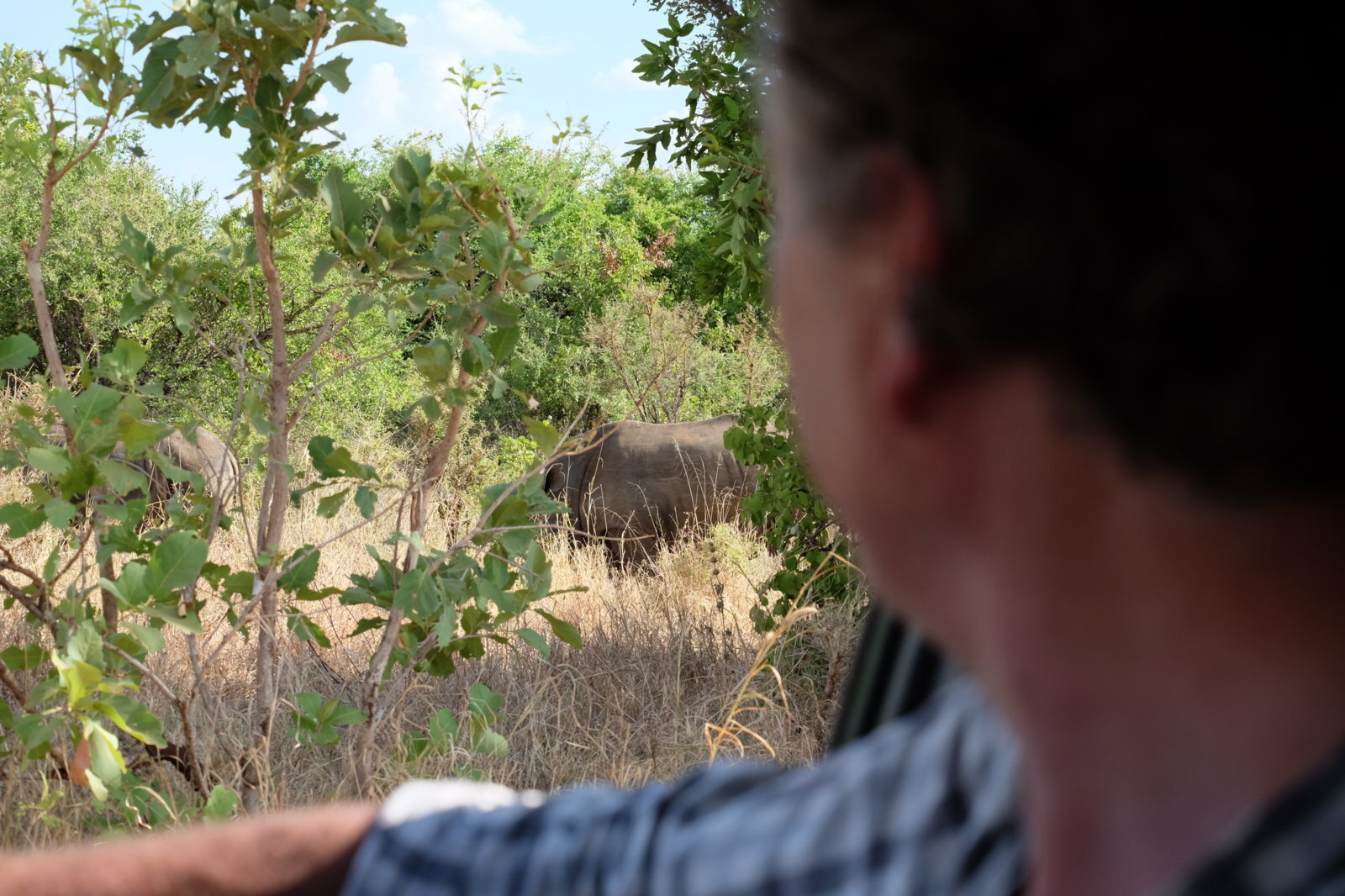 Close encounter with two rhino. Once I shut the engine down they were quite unpeturbed. Maybe they thought Pam was one of their own.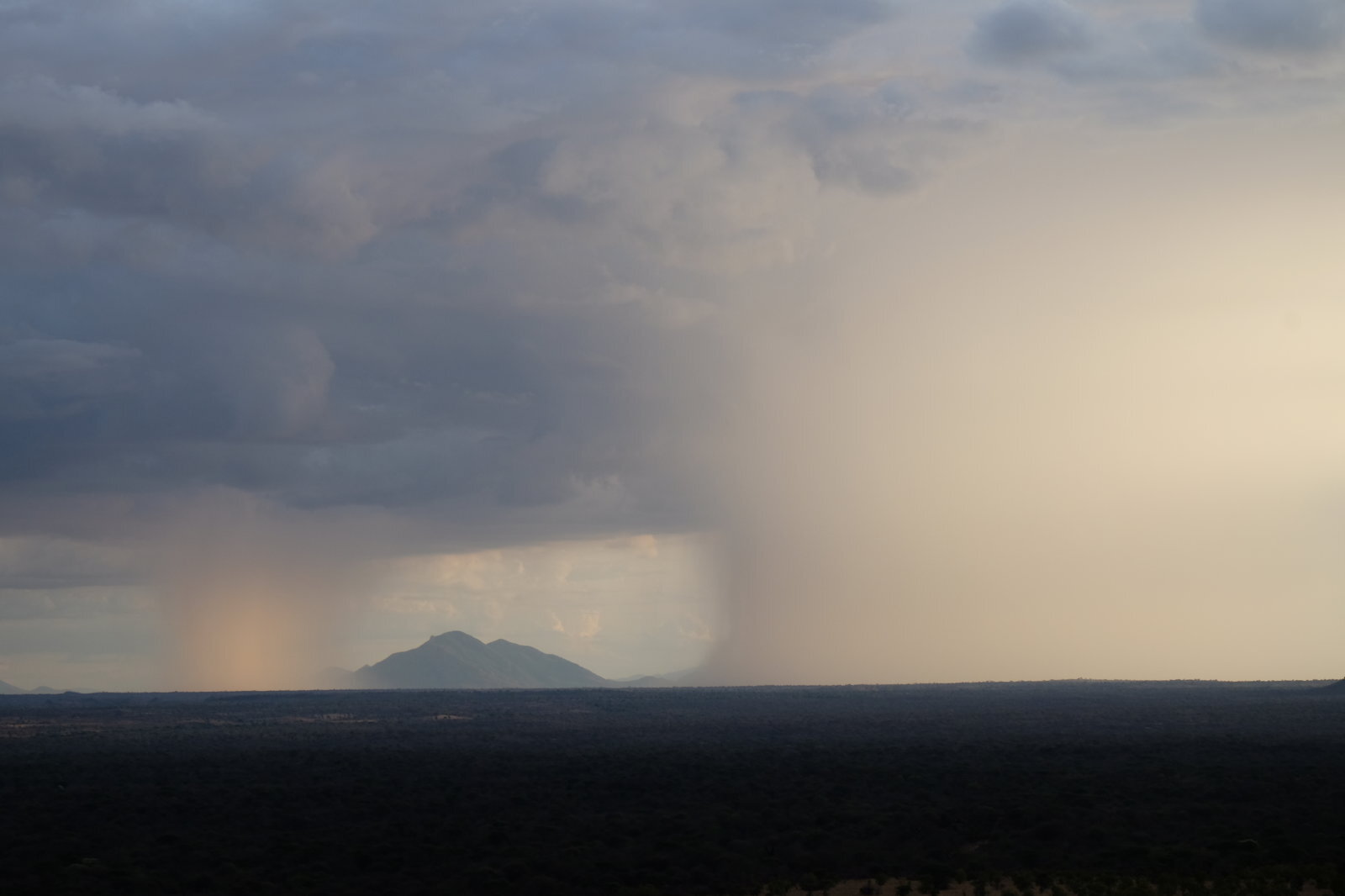 The rains come rolling in across the Meru plains.
God. Africa. What a privilege to live here.
Last edited: