OK More pix. No particular order, just 'captured fun' along the way.
(Please make note when I can put the flame suit away)
Playing in some Mud, until momentum was limited...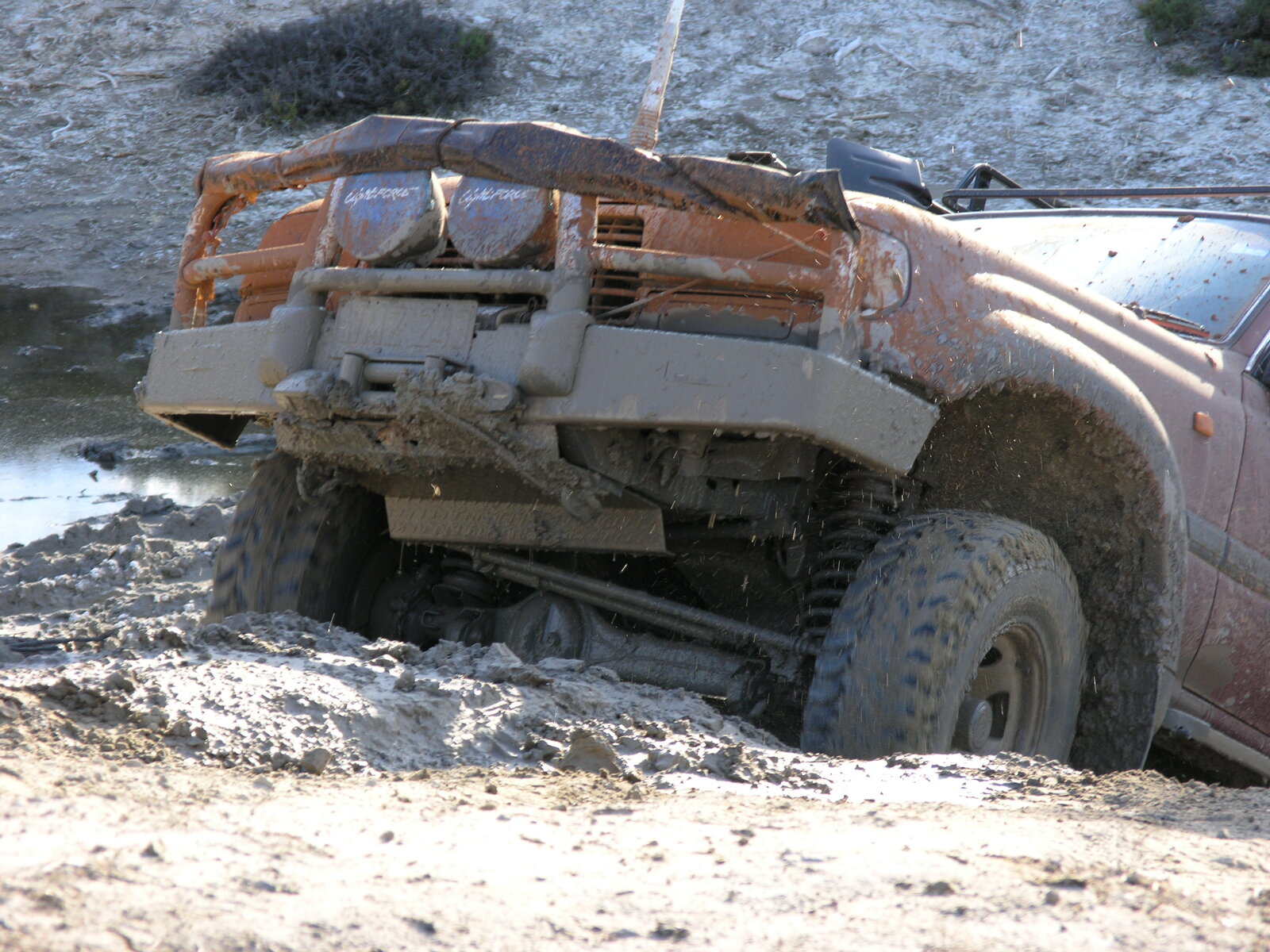 Tracey showing how impressed she is with my fuel economising measures...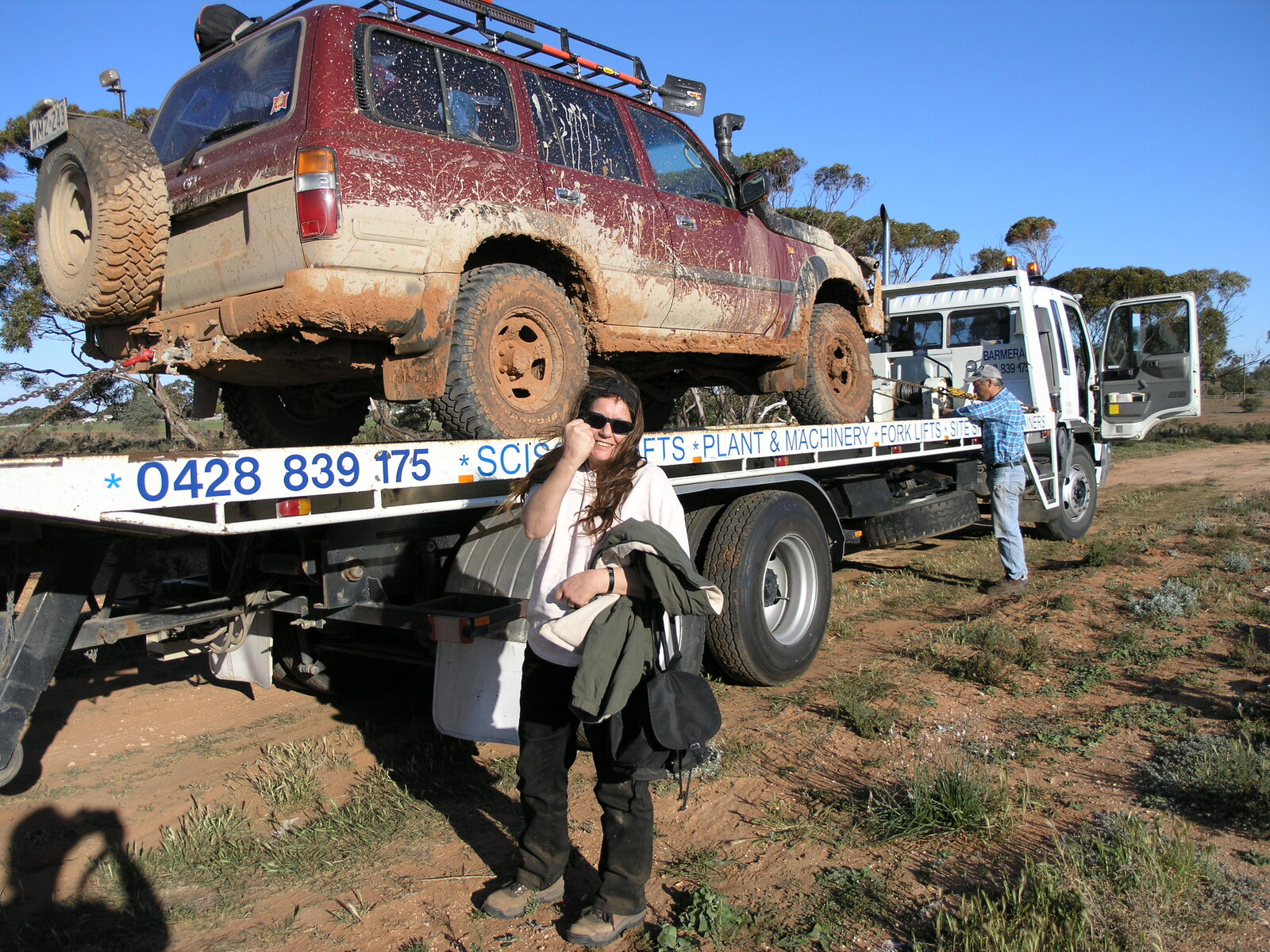 Caught in some Quicksand in Tasmania, quite an experience.
Went from driving over an un-seen patch to sill level in 20 seconds.
Missed seeing this one.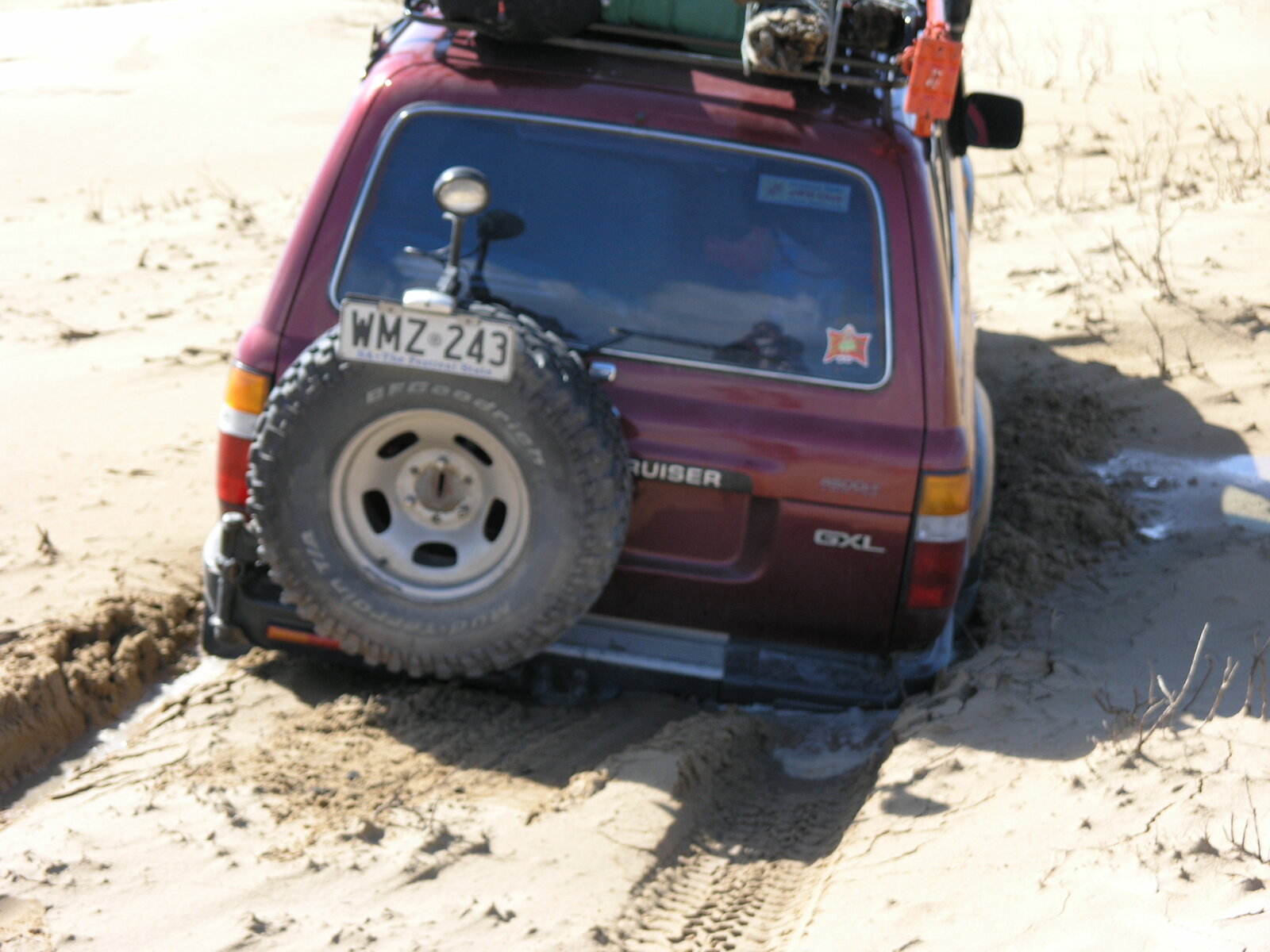 Some more arduous tracks in the north west of Tasmania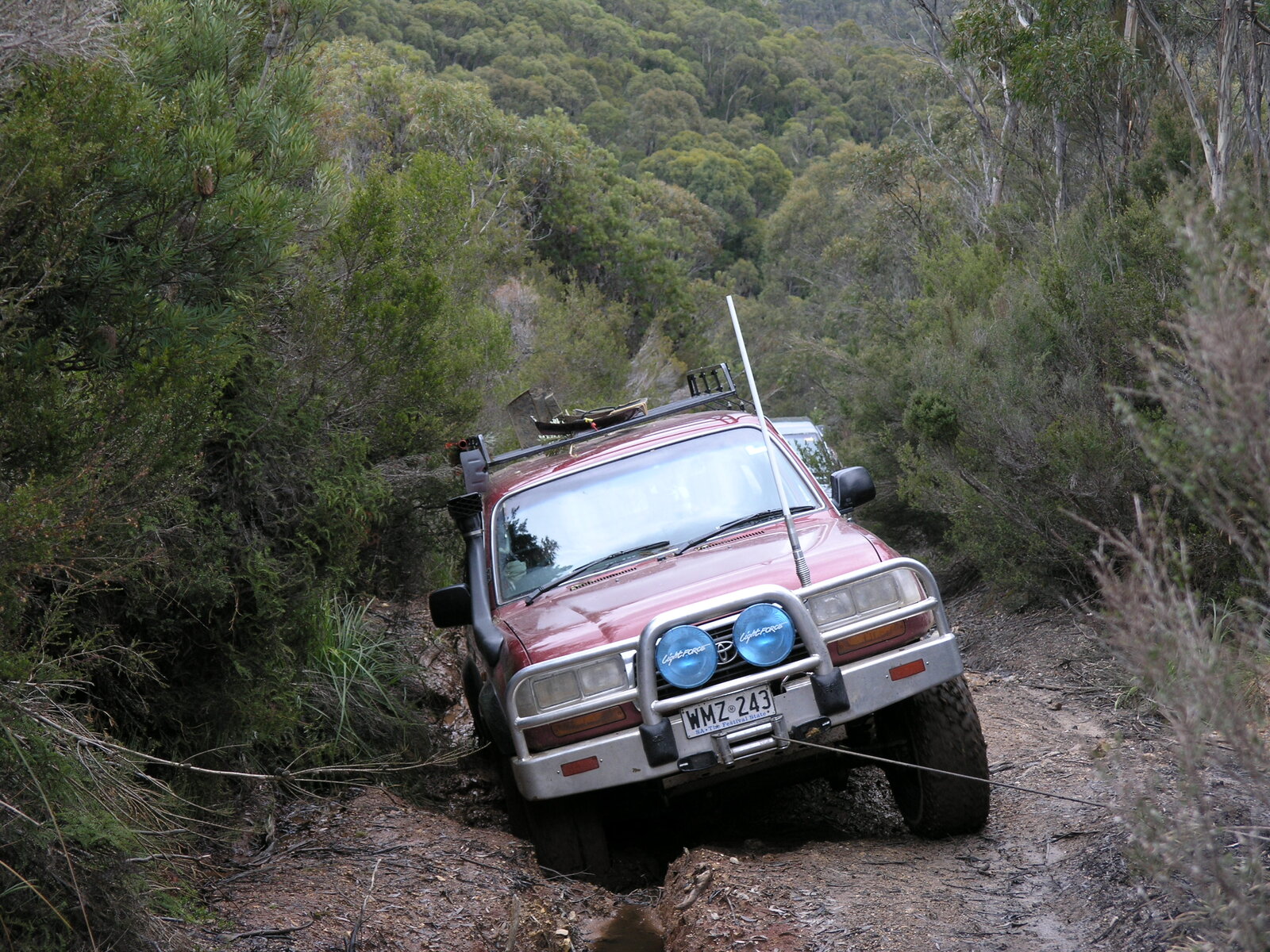 Left Hand flare removed......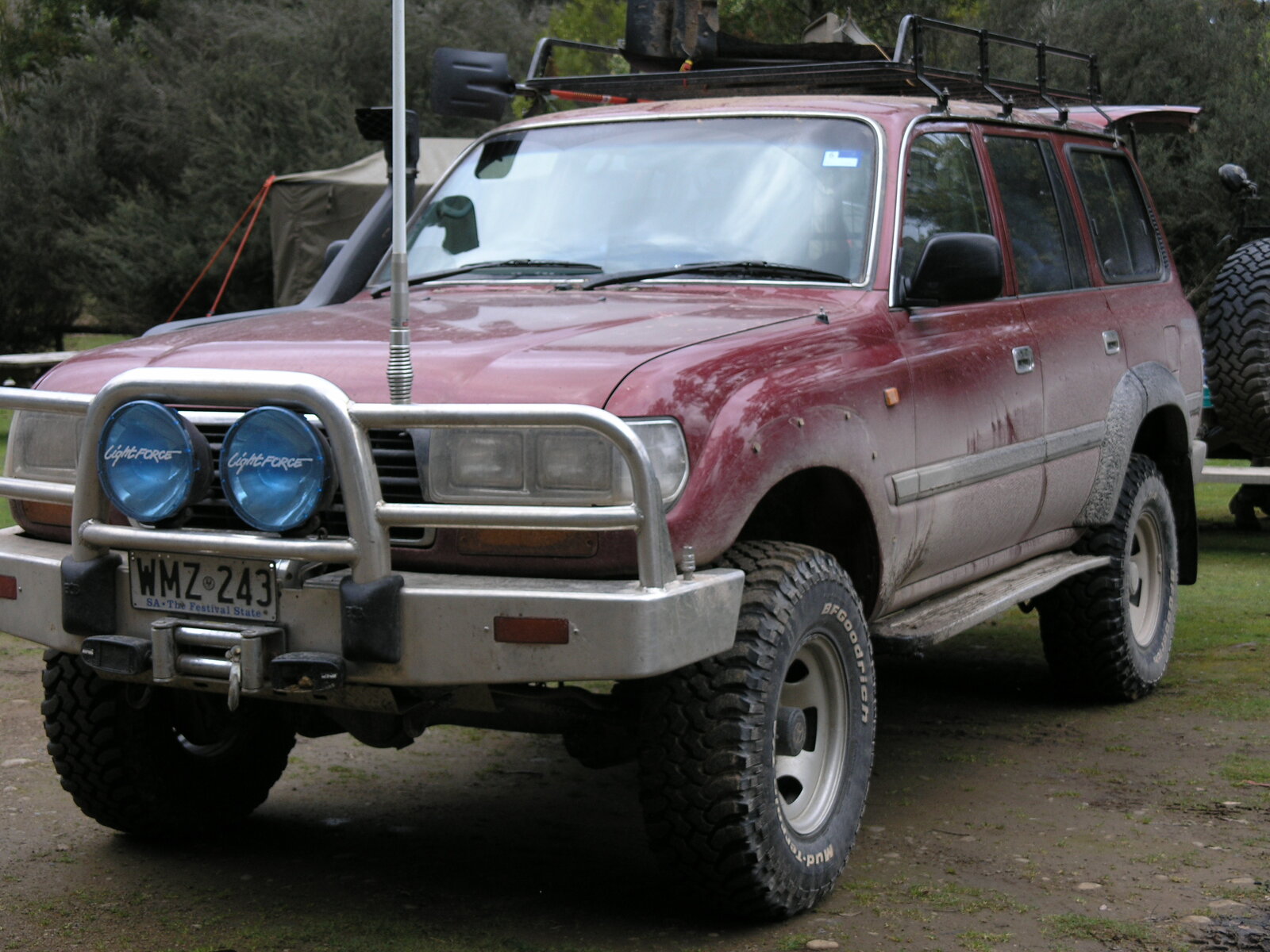 Right hand flare removed. Interesting tracks in Tassie.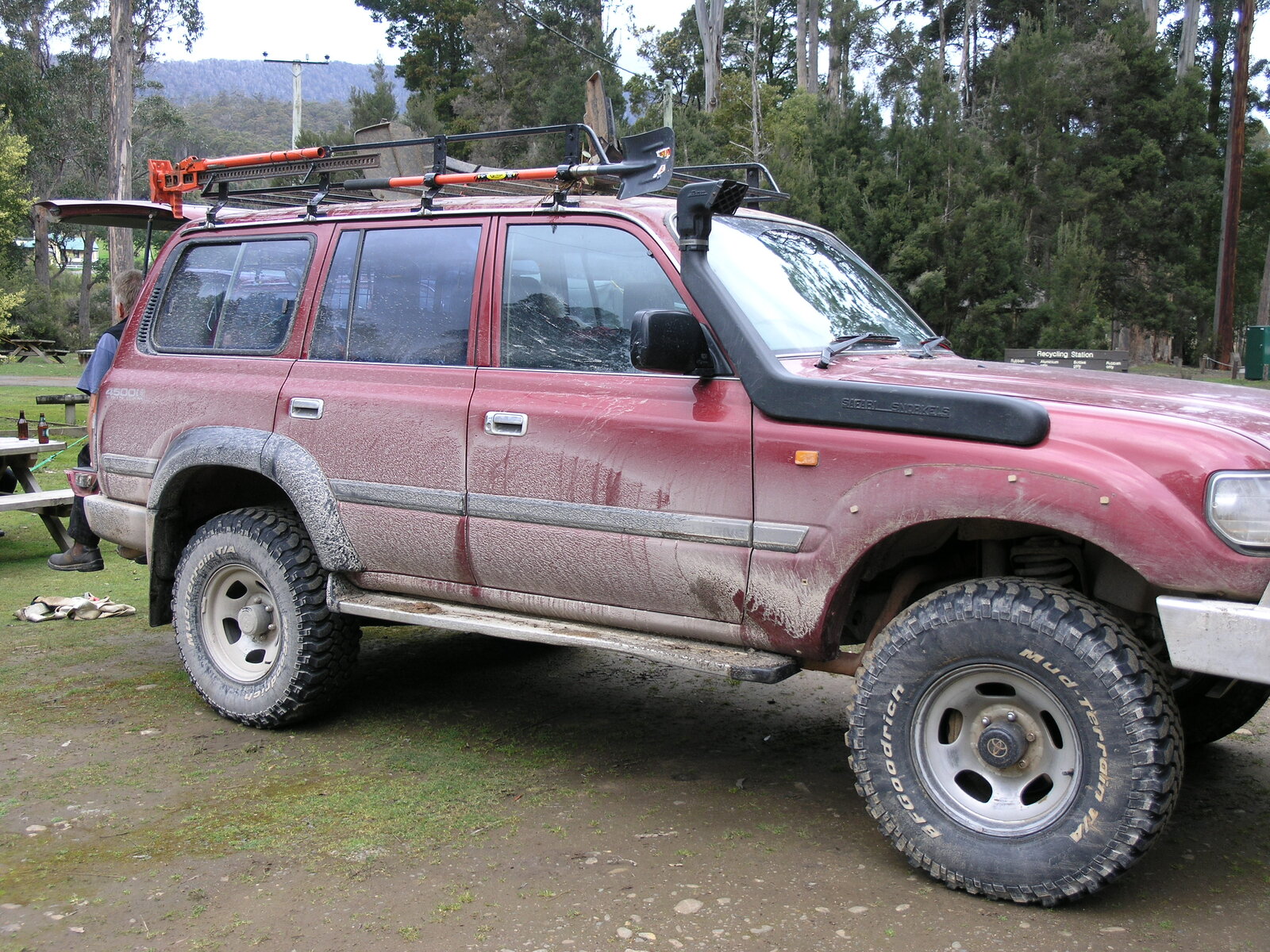 One of the best investments made.
The 'Wine Rack' and glasses holder.
Works a treat.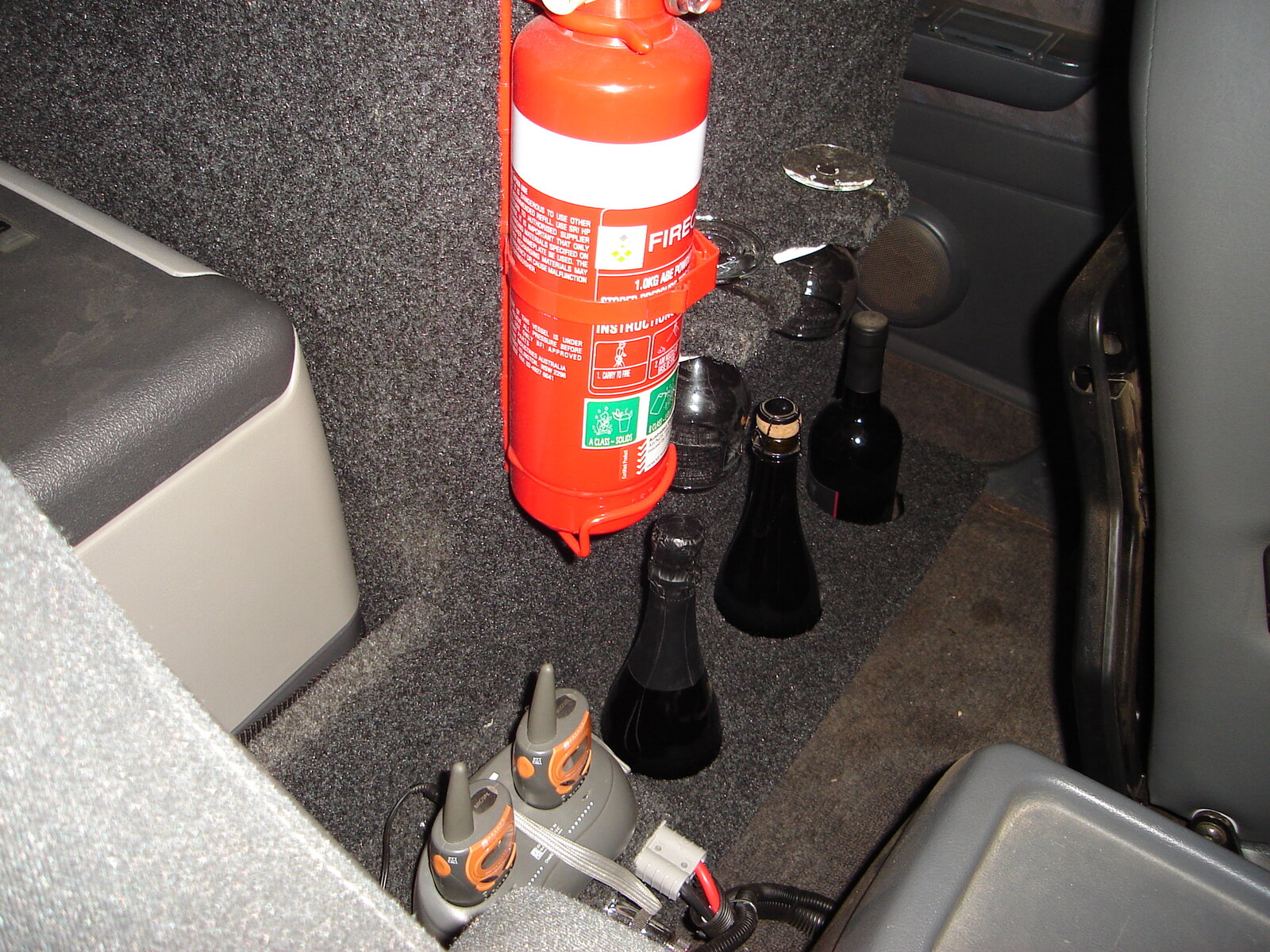 More storage shots. Water tank filler, electrified tap and LED guage.
These are the side drawers on the passenger side, and a lockable cabinet underneath.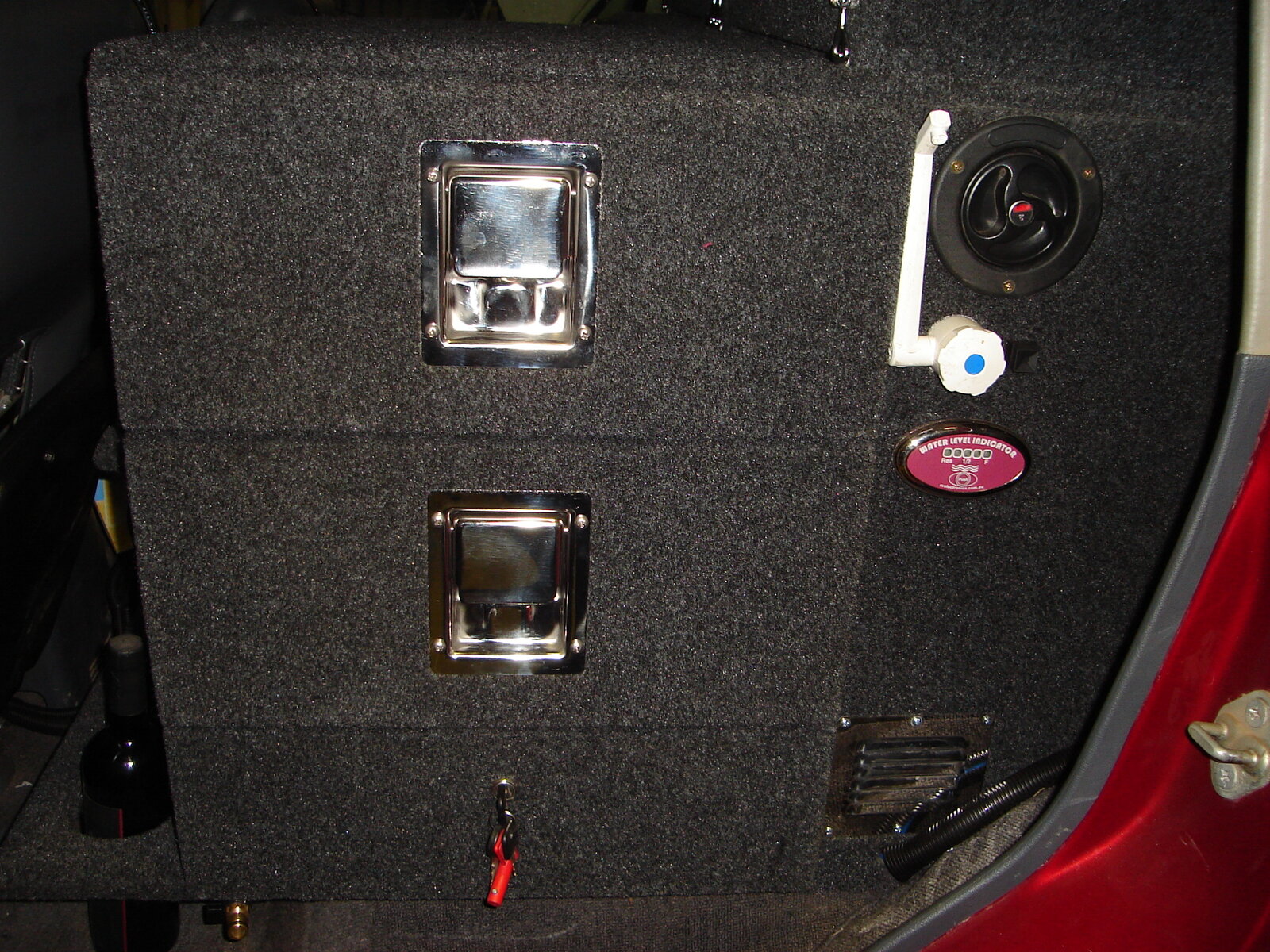 Facing back through the seats..
The two cabinets are quickly removed and placed in a tent, etc, and make a fine cupboard when camping for a while.
They can still be opened and accessed in-situ as well.
The little door below is my secondary access to my recovery gear when those two cupboards are locked in.
Normally I'd get my recovery gear from two flip up lids underneath those storage boxes.
The second fridge, the 35L one is to bottom of view. Within easy reach for a cold drink on the move.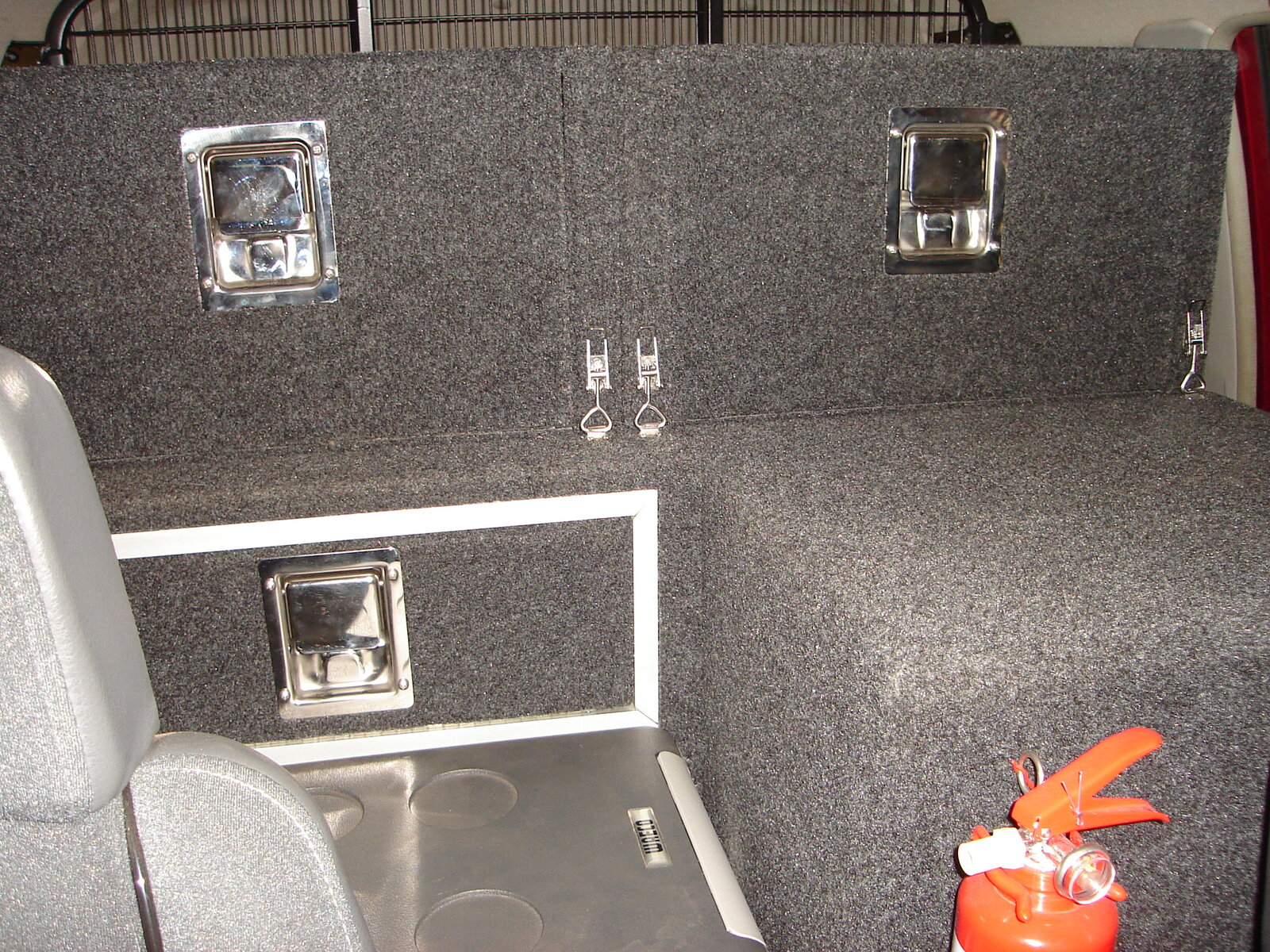 The rear drawer system again.
I will have to find a shot with the redwood table slid out. Its nice.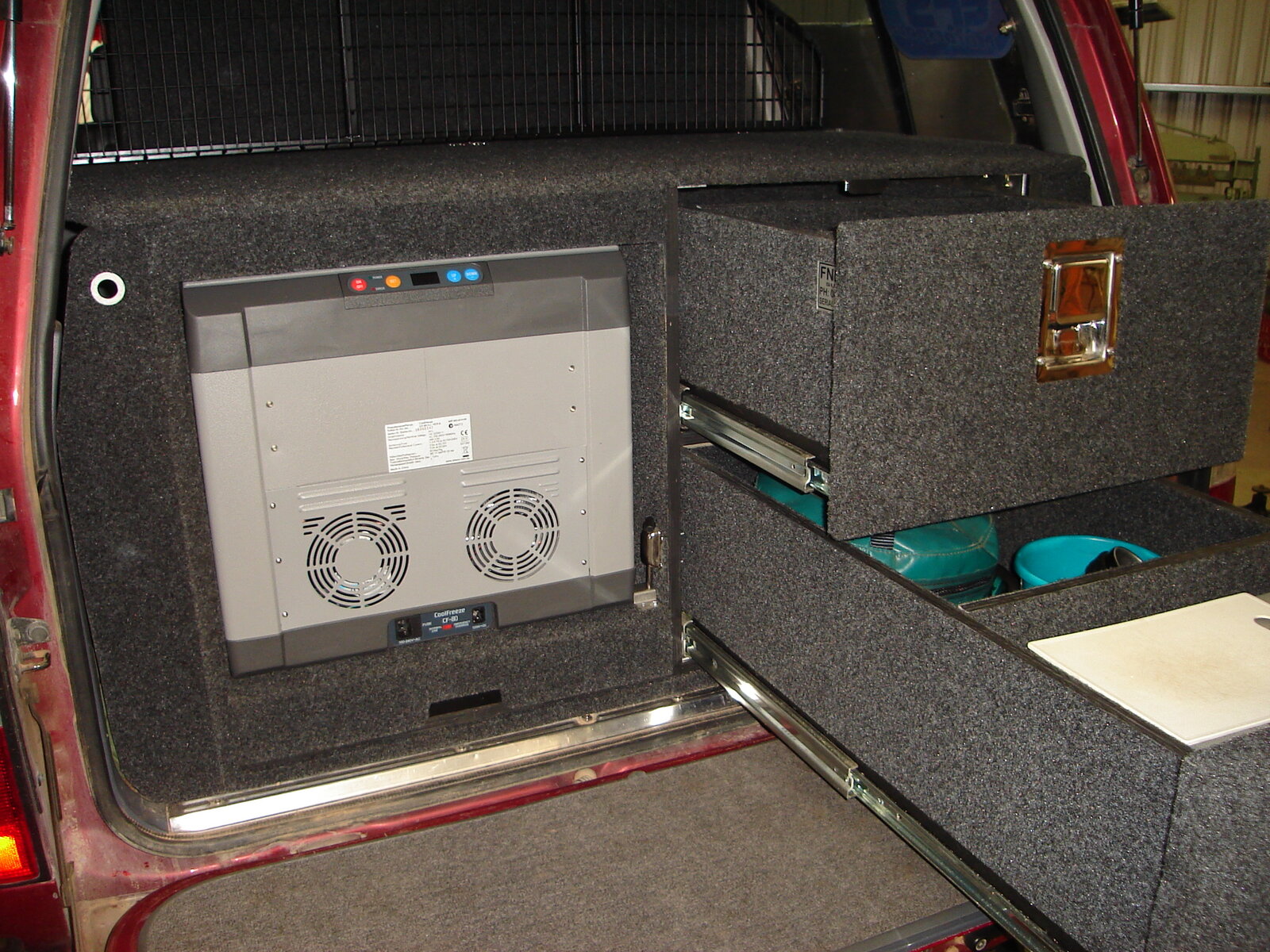 Well hopefully these few pix keep the wolves at bay for a while.
Cheers
Last edited: