Well-Known Member
Supporter
Joined

Jan 20, 2021
Messages

384
Just spotted this one on eBay: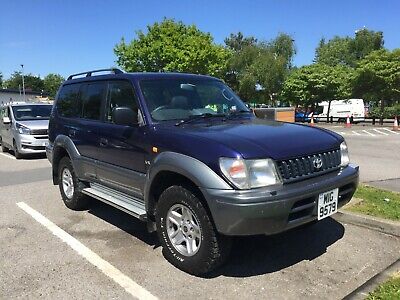 It's got all the mod-cons of a modern expensive 4x4 with an automatic gearbox, electric wing mirrors and electric leather seats etc etc.
It could almost be mine's twin. Just one year older and I think the paintwork is actually a deep purply blue, rather than black. Usual MOT stuff about rusty cills and chassis. But not too bad. It's got a full MOT too. And not hugely far from me, in luvverly Whitby.
Just wondering if it's anyone on here?
I would be quite tempted as I'm still minded to get another one and use mine for donor parts. Or get another one to drive while fixing mine up. Just got the cashflow problem to sort. I need to either sell my other van, or a kidney. Anyone after a nice Renault Master?
PS: for our Canadian viewers. It's Whitby in North Yorkshire!