Hope I am allowed to document build of my Hilux on here

after all its a Toyota

Starting with some accessories for the rear tub, a removable storage system.
First I purchased and fitted a Bedrug to protect the load area, this is waterproof and can be jet sprayed and carry logs/junk etc when my storage system is removed.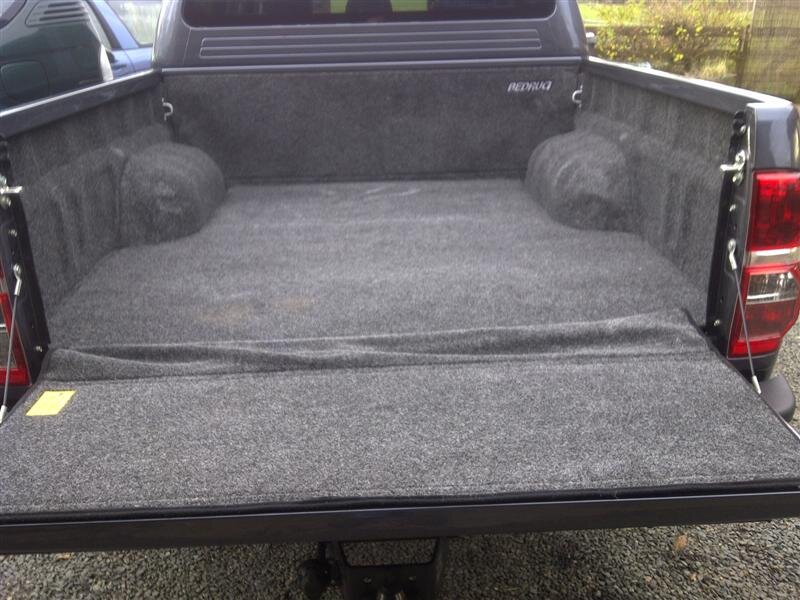 I have ordered a custom made N&J aluminum overland canopy to be fitted at some-point in next few months, once it has been fabricated.
In meantime I have started on drawer build. I am using the method Sam used after discussions with Chris.
The main frame being 30cm cable tray, and I am building a system very similar to the African Outback drawers.
Sealed cartridge bearings used for the runners.
The drawers will be around 30cm in depth, 50cm wide and 120cm long. there will still be 25cm space at the front of the tub for water-tank etc. and 20cm wide spaces at each side, for leisure battery and other stuff.
so I made on-side from the cable tray after cutting and folding it.
I will be bolting profiled "cargo track" to the floor of the tub, then the removable drawer frame will bolt to these. when the drawers are removed, other tie-down loop accessories etc can be fitted to the cargo track, or a rubber strip I bought can be inserted along it to fill in the channel holes etc.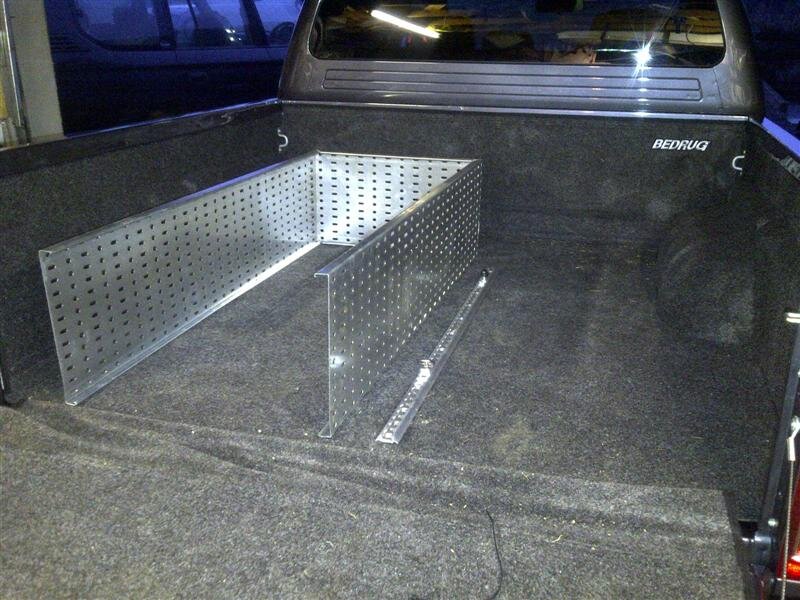 Then the otherside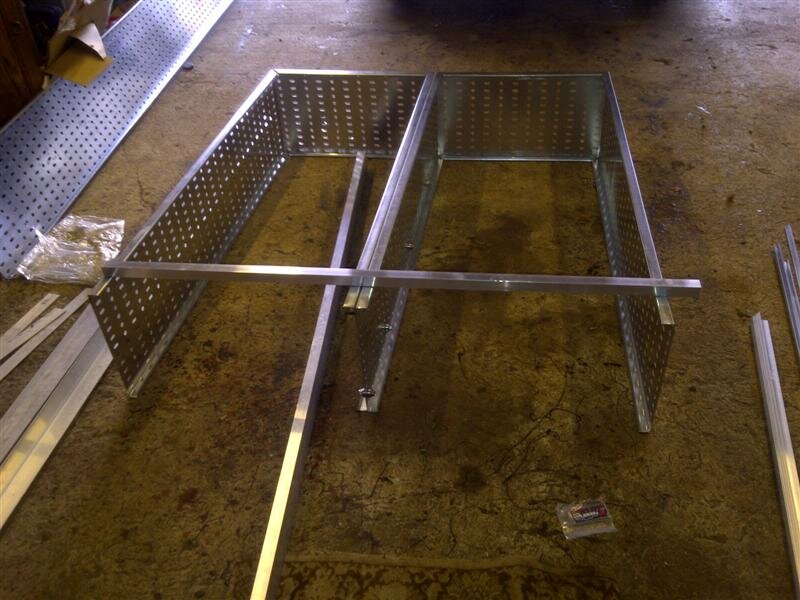 bolted some bearings in place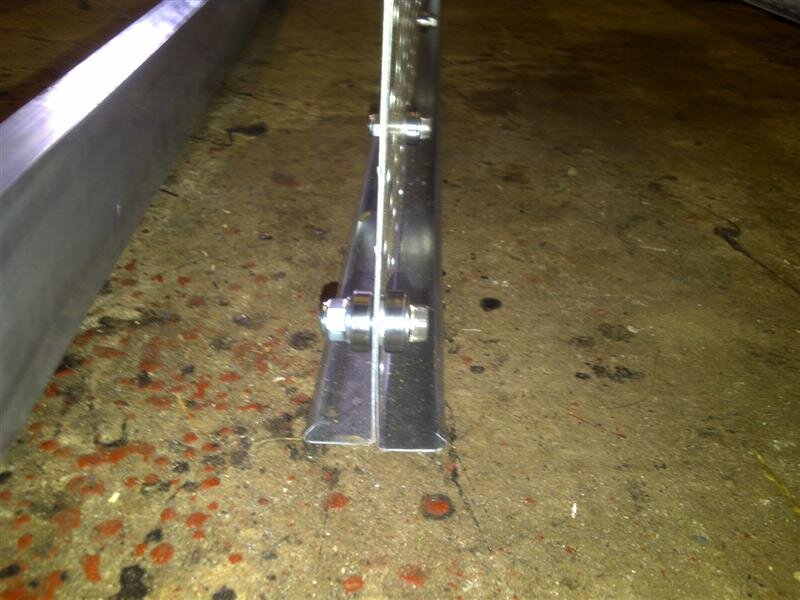 The fitted back in tub, after adding some extra bracing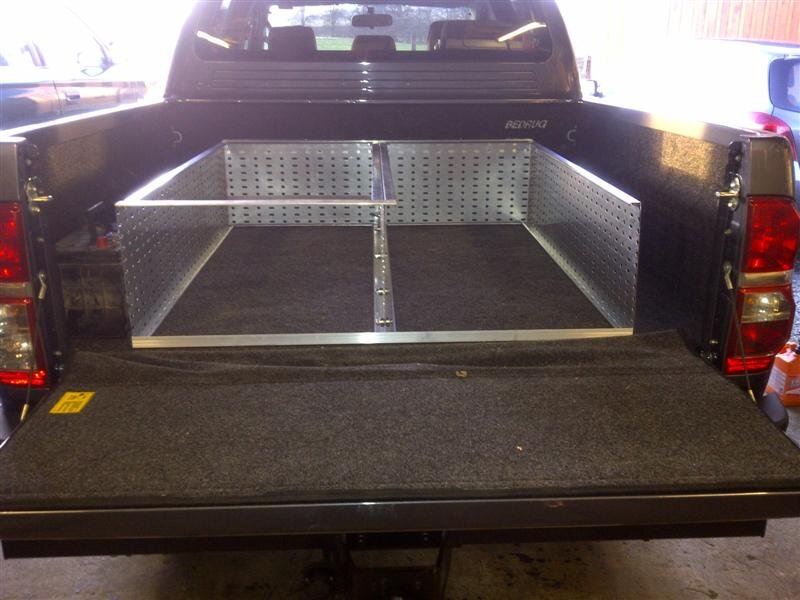 plenty of room for leisure battery in the side wings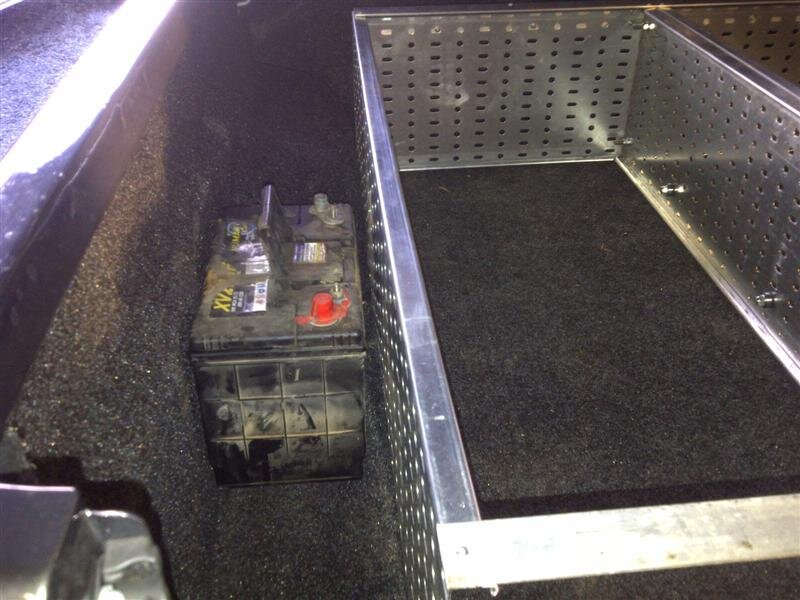 And useful space at front of tub for water tank and other kit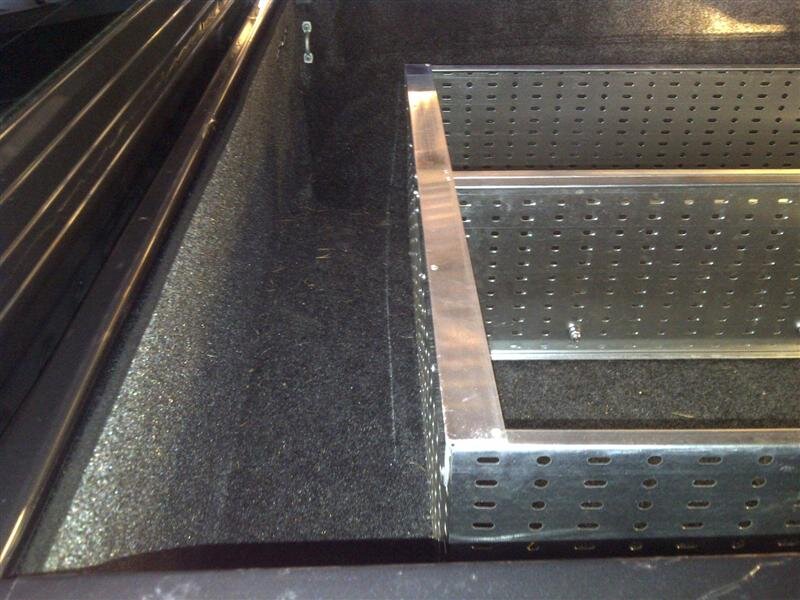 Fitted more bearings and test fitted the aluminum channel runners for main drawers.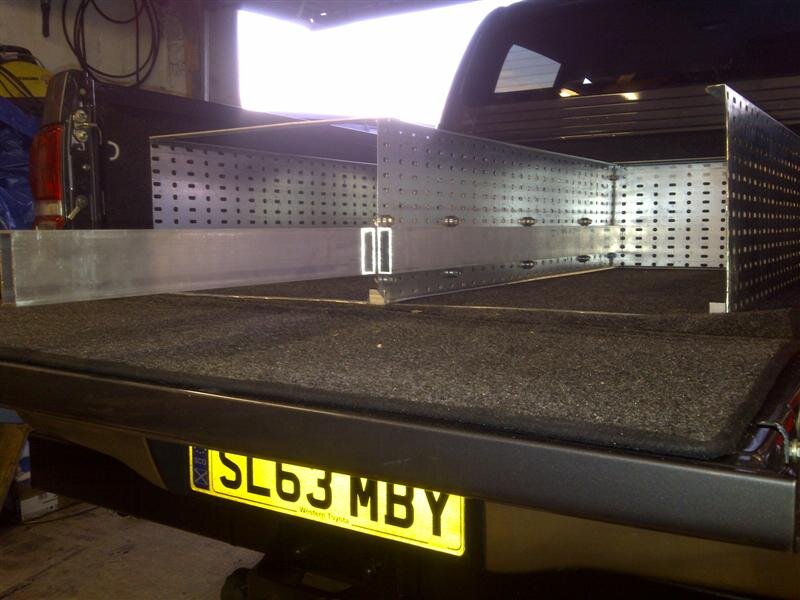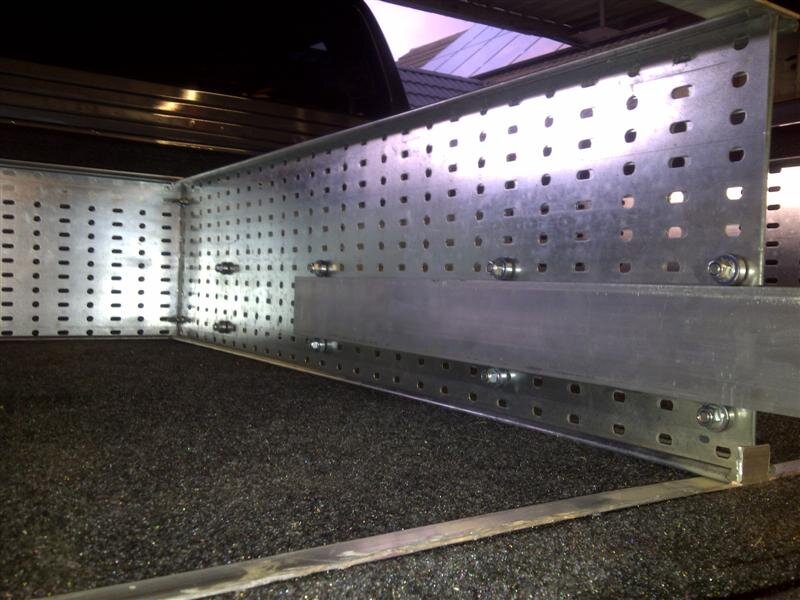 The unit top and drawers will be made from 12mm hexagrip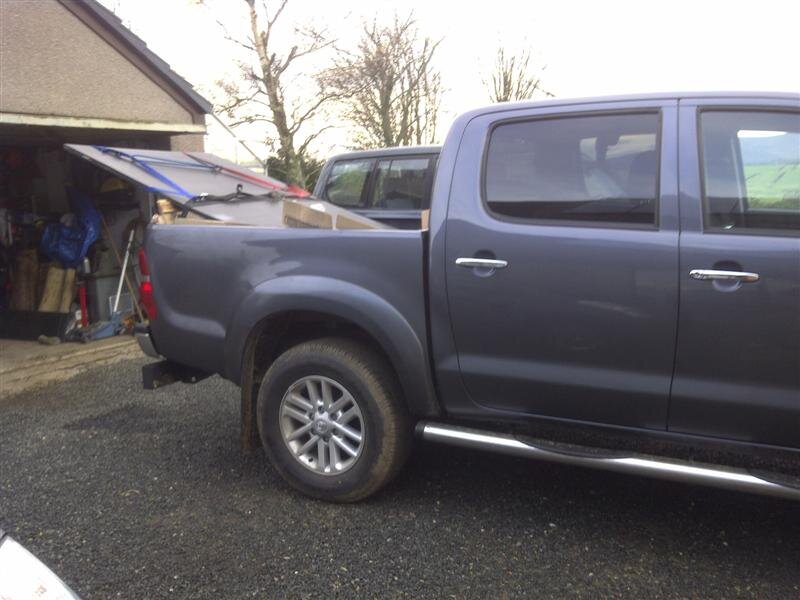 My plan is to make the drivers side top of unit a sliding panel, above the drawer, as a fridge slide - like the AO system
so both can be opened/closed independently
thats all for now