Joined

Apr 19, 2012
Messages

50
Country Flag
Hi all,
I'm trying to find out more information regarding my 1976 FJ45RP-KW Pickup so I can source parts with better accuracy and was after some help.
It seems as though during 1976 there was a design change from July to August (07/1976-08/1976) as on ToyoDIY there are different part numbers and varying price ranges depending on the build month.
Is there any way I can identify the build month of my truck from the VIN Plate details?
(Frame No. FJ45-99154)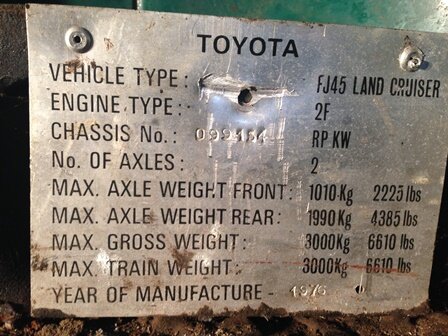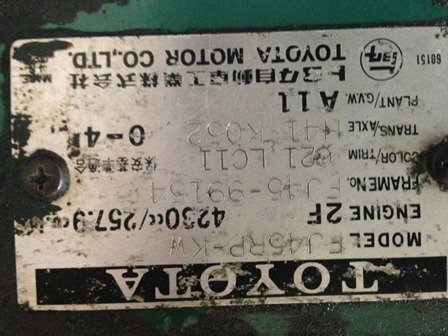 I've also found another interesting stamp, but after a bit of research it just seems to be a verification that it meets seat belt anchor point regulations...

Got a fair bit of work to do on this old girl and will be posting up some further pics as I progress but for now here is how she looks (sorry about the glare

)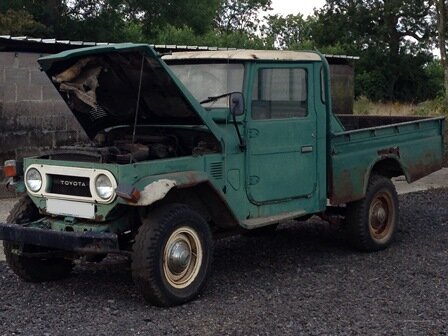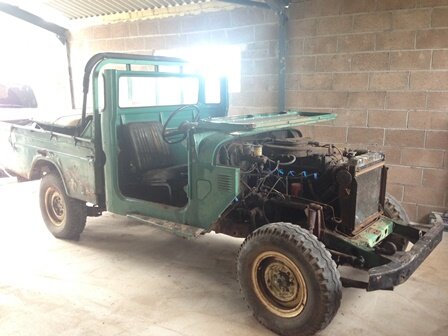 Cheers,
Scott